If the way to your group member's hearts is through their stomachs, they'll fall in love with these nine cities. These delicious places offer tours to taste the town.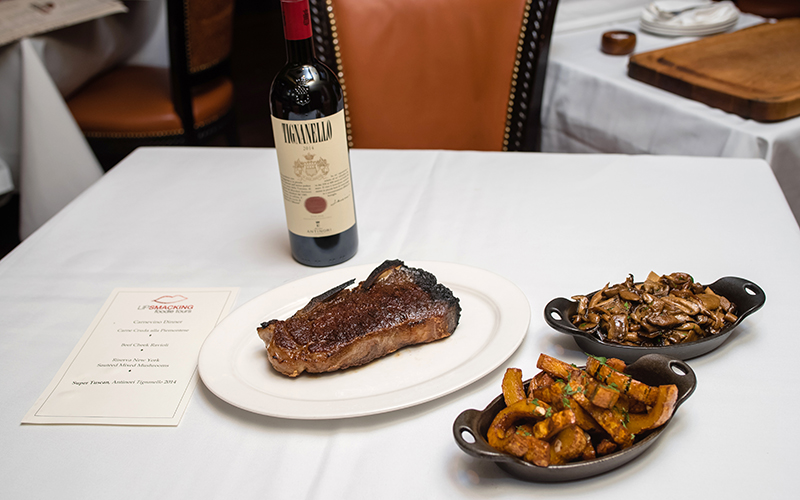 Las Vegas
Cut into a thick, juicy steak on The Strip. Lip Smacking Foodie Tours' newest offering, Ultimate Steakhouse Tour, has already been a hit with incentive groups. Guests will enjoy sinfully sumptuous meals at three of the top restaurants in Sin City—Bazaar Meat in SLS Las Vegas, Jean Georges Steakhouse in Aria Resort & Casino and Scotch 80 Prime in Palms Casino Resort. Leave the hard-to-get reservations in the hands of the tour company. Each steak is paired with a carefully selected wine or can be customized to include bourbons, scotches or specialty cocktails.
Lip Smacking Foodie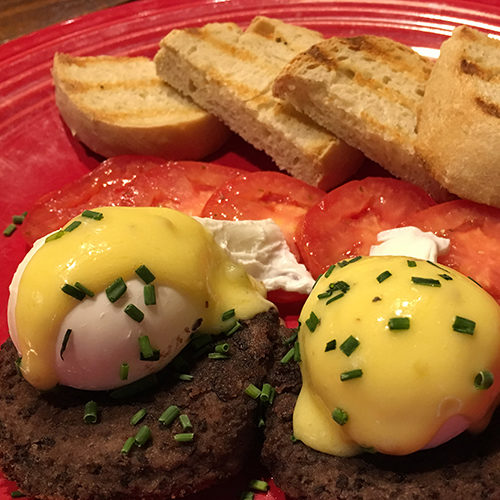 Columbus, Ohio
Rise and shine with Nick "Dr. Breakfast" Dekker. The blogger, influencer and author leads guided tours of five local breakfast spots in Columbus' Short North district. Diners will sample pastries, eggs, juice and coffee. Columbus Food Adventures offers a wide variety of additional themed tours, including taco trucks, meat-lovers and dessert.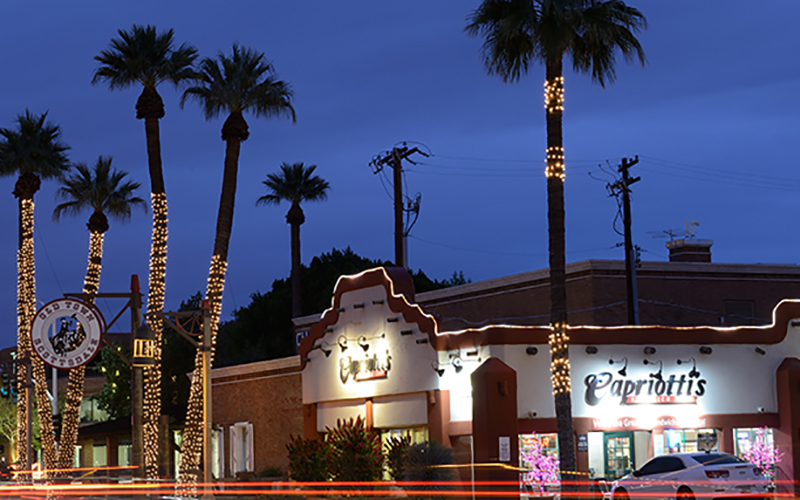 Phoenix/Scottsdale
Lick your fingers and lips along Taste It Tours in Downtown Phoenix or Old Town Scottsdale. The progressive meal takes guests to between three and five stops for food and drinks. Specialty tours are themed to focus on wine, chocolate or dessert. There's even a trolley option for participants who prefer to avoid walking. Arizona Food Tours is another popular company available in the Scottsdale and Tempe areas for private lunch, dinner and happy hour culinary experiences.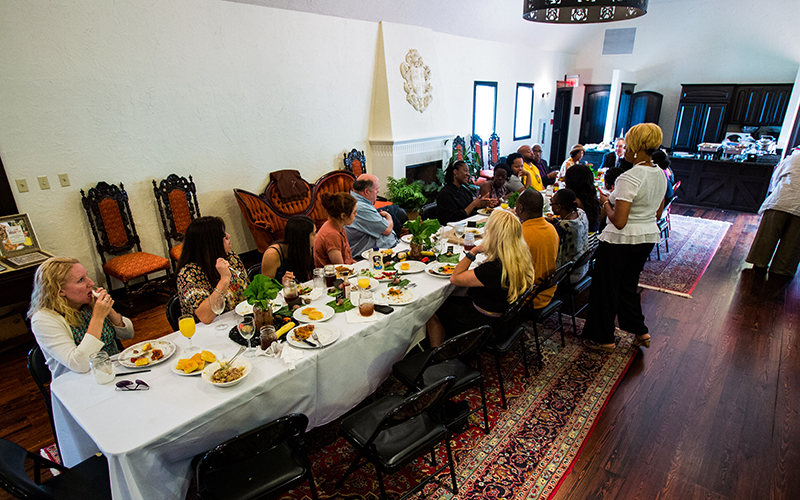 Shreveport-Bossier, Louisiana
In 2015, chef Hardette Harris established the Official Meal of North Louisiana to distinguish the local cuisine from this region from other parts of the state. The meal is comprised of four courses of soul food that includes servings of fried chicken, fried catfish, barbecue smoked sausage, collard greens, purple hull peas, baked sweet potatoes, plum jelly, pecan pie, hot water cornbread and sweet tea. Groups of up to 40 people can enjoy all of the above on the Us Up North dining experience, provided by Shreveport-Bossier Convention and Tourist Bureau.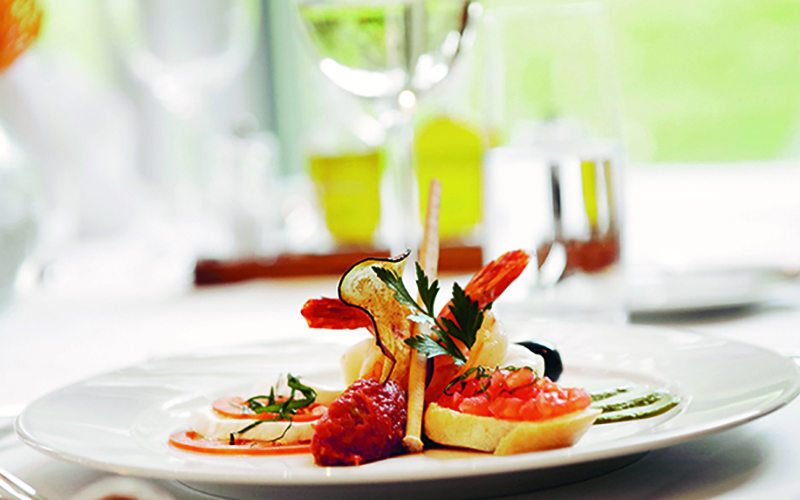 Switzerland
Embark on a food safari at Grand Resort Bad Ragaz without even leaving the grounds of the Swiss well-being and medical health resort. Groups are given a passport booklet to redeem four courses at four of the hotel's seven restaurants, including Michelin Star eatery Igniv. Everyone receives an appetizer, starter, entree and dessert. Menus change seasonally and a variety of cuisines are available, including Mediterranean, German and Japanese.
Grand Resort Bad Ragaz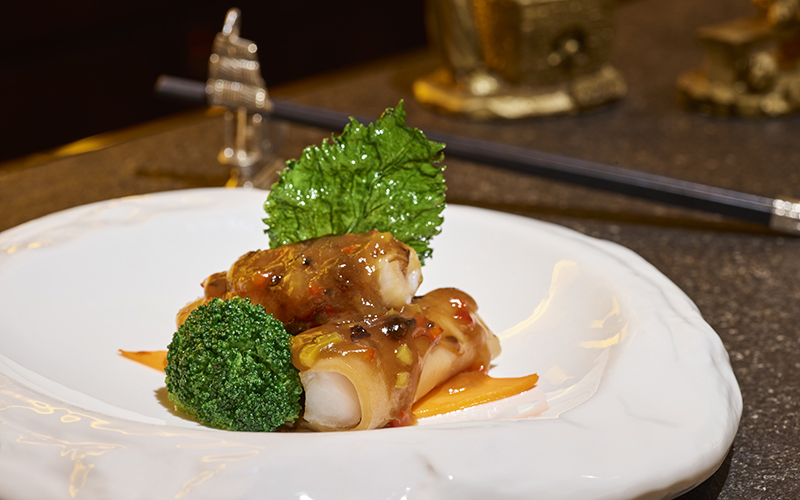 Hong Kong
In celebration of its 90th anniversary, The Peninsula Hong Kong recently introduced an all-new rendition of its "Culinary Journey." Guests are taken on a progressive dinner to all the on-site restaurants. The night begins in the historic Heritage and Archive Room, followed by samplings at Felix, with wraparound views of Victoria Harbour, Michelin Star-rated Spring Moon and Gaddi's, a French restaurant.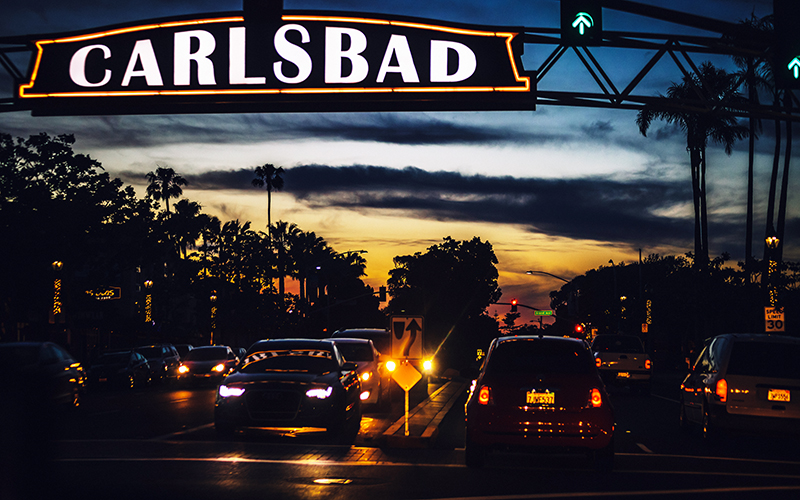 Carlsbad, California
Customize a private group experience with Carlsbad Food Tours as a team-building event or corporate party. Participants walk to eight eateries in historic Carlsbad Village, noshing and sipping wine along the way. They also get to chat with the chefs. Up to 20 people at a time can go on the tour and the company can take two tours daily. There's also a yummy interactive culinary scavenger hunt option.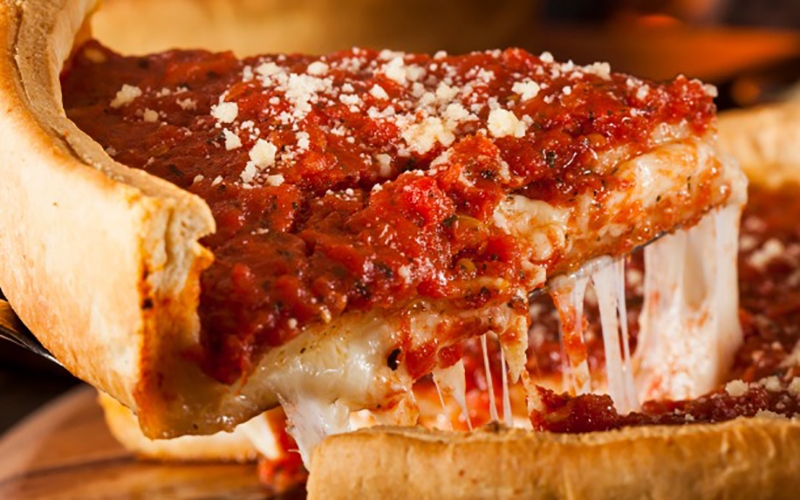 Chicago
Enjoy a slice or two or three or four on a pizza tour of Chicago. Professional foodie Steve Dolinsky, author of Pizza City, USA: 101 Reasons Why Chicago Is America's Greatest Pizza Town, designed several walking routes through the Windy City, taking pizza lovers to four pizzerias. Along the way, diners taste four of five different pizza styles—deep dish, tavern, Neopolitan, Roman and Sicilian. During colder months, bus transportation is provided instead. Private, custom tours can be arranged with Pizza City, USA.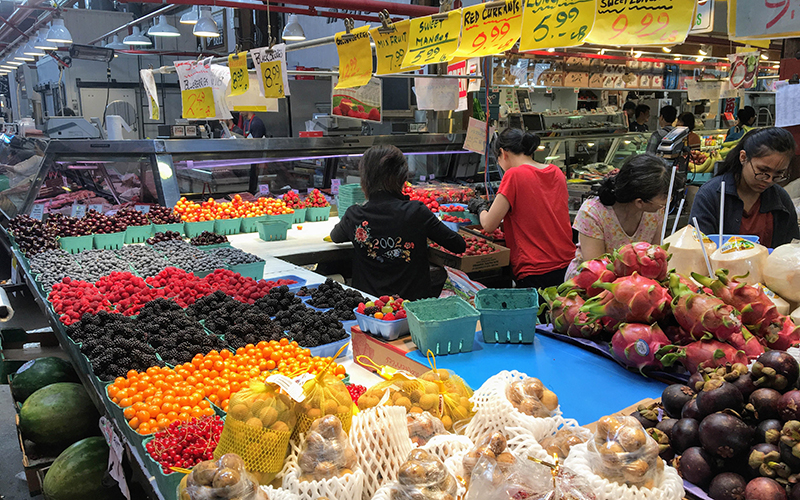 Vancouver
Head North to Canada for Granville Island Market Tour, one of several culinary tours offered by Vancouver Foodie Tours. Up to 80 guests will visit Public Market, where they'll sink their teeth into local produce, breads, pastries, meats and cheeses. Custom packages are available for private tours.
Be the First to Know
Everything you need in one beautiful print and digital magazine