A manifesto for good travel and tourism
We've been too cooped up, no doubting that. And when that happens, naturally our minds start freaking out. We imagine the worst. We amplify the bad and tune out the good. We focus on the narrow and ignore the wide and grand perspective.
Yes, there's plenty of bad news in the world. Putting our heads in the sand will not stop that. Trouble is, as we know, the vast majority of the good in the world doesn't make the news. It must be seen, must be experienced, to be known. And that means we must travel.
Call this the counternarrative to preferring a Zoom over being there, to only staying local, to the well-publicized tolls of overtourism.
This is a story about how good travel and tourism can save us.
Part 1: The Economic Case
The global meetings industry was valued at $887 billion in 2020 and is predicted to double in value by 2028. But it's only part of a much larger global travel and tourism sector. Global tourism is a jobs machine. According to World Travel & Tourism Council, it was responsible for 10.6% of all jobs (334 million) in 2019, and one in four of all new jobs across the world. Overall, this sector is one of the world's largest, and accounted for 10.4% of global GDP ($9.2 trillion).
That's very nearly equivalent to the gas and oil industry.
The ripple effect of tourism is even greater. It is estimated that every job in the core tourism sector creates about 1.5 additional or indirect jobs in the tourism-related economy.
"Tourism is creating jobs for millions at a time when the failure to provide hope for a better future to people of all regions is one of our biggest global challenges," proclaimed Taleb Rifai, when he was secretary general of World Tourism Organization, a United Nations agency, before the onset of Covid-19. He noted that "the sector's wide reach" included stimulation of entrepreneurship and "growth of micro, small and medium-sized enterprises," which are the "main innovators and sources of economic diversification."
In other words, without tourists, including meetings and events attendees, these jobs would not exist—a lesson learned all too painfully once the pandemic forced massive job furloughs and job loss in hospitality.
Those jobs represent immense tax revenues at all levels. So does spending by meeting organizers, meetings attendees and visitors of all stripes, in the form of hotel and sales taxes, and, in Europe, VAT tax. General sales taxes collected from tourism represent more than 10 percent of tax receipts for most developing countries, according to a special issue on tourism economics in the academic journal Economies.
Even a casual observer of first-, second- and even some third-tier meetings cities can quickly spot tourism and meetings infrastructure that simply would not exist if not for the spending business and leisure visitors bring—hotels, convention centers, downtown restaurants and entertainment venues, plus the intricate web of those companies, large and small, that design, build, supply, maintain and upgrade them. Experts agree that most of these are projects that would not have been undertaken otherwise.
Read More: Tourism Continues to Fuel San Francisco Economy
Part 2: The Social Case
Only a few generations ago, many of the downtown corridors of this country's cities were unloved and awash in shocking decay. Today, these same areas are thriving and reclaimed as arts, entertainment and convention districts. Social issues such as homelessness and urban crime have been addressed with more seriousness when city leaders realized visitors would go elsewhere if they didn't feel safe.
And instead of following the previous model of tearing down once-iconic historic structures and replacing them with soulless towers, leaders acknowledged that those coming to town wanted an authentic ambience and unique experiences, not cookie-cutter streets.
Thus we come to the social case for travel and tourism: how the fabric of a destination is strengthened by its guests, how the health of a place can sometimes only be supported by putting out the welcome mat for the right type of visitors.
Major hospitality companies around the globe, as you no doubt know, make contributing to local communities—beyond offering training and jobs in the industry—an ongoing part of their mission. Often this takes the form of sustainability projects like local reef or other natural habitat restoration as well as prioritizing locally based suppliers and tour operators.
These hotels and resorts also often offer their guests opportunities to experience what's become known as regenerative tourism, or leaving the destination in better shape than it was before arrival. From beach cleanups to volunteering to weed out invasive plant species to visiting a local school and donating school supplies, guests can feel good about themselves and have a story to share back home.
But now some companies are devoted to doing even more.
Beyond Green, a diverse portfolio of hotels, resorts, and lodges, was launched during the pandemic in partnership with Preferred Hotel Group. "My own work in sustainable travel spans more than 30 years, so I knew many of our founding members," Costas Christ, co-founder and executive director, told an interviewer recently. He helped establish the United Nations Global Sustainable Tourism Criteria nearly 20 years ago.
The collective brand has some 30 members, spanning the globe. Every two years, they undergo an on-site evaluation, based upon more than 50 sustainability indicators—not only eliminating plastic bottles, for instance, but all single-use plastic such as kitchen wrap.
North American properties include Carneros Resort and Spa in Napa, California, which works with a local nonprofit to donate organic, seasonal food from its own garden to wildfire-ravaged areas and has a special outreach with area vintners and winemakers of color, to The Ranch at Laguna Beach, also in the Golden State, which has recycled wood room keys and crushes glass bottles into sand for use on footpaths and nearby beaches.
But perhaps one of the best examples of how tourism is helping to preserve threatened cultures and landscapes is another Beyond Green member, Three Camel Lodge, in Mongolia.
Read More: Stratospheric Incentives: The Future of Tourism
"As I started traveling the world, I realized how Mongolia's nomadic culture and our ecology are unique and came to realize how they need to be preserved, especially as our wildlife populations began to decline due to hunting and poaching," says Undraa Buyannemekh, president of Three Camel Lodge, who has a master's degree in international relations.
"I also realized that Mongolian nomads live one of the most sustainable of lives: They produce very little waste and most of what they consume regenerates itself. The world that my grandparents lived was, and remains, very different than the world I got to know, where there seems to be an ever-increasing demand to consume more."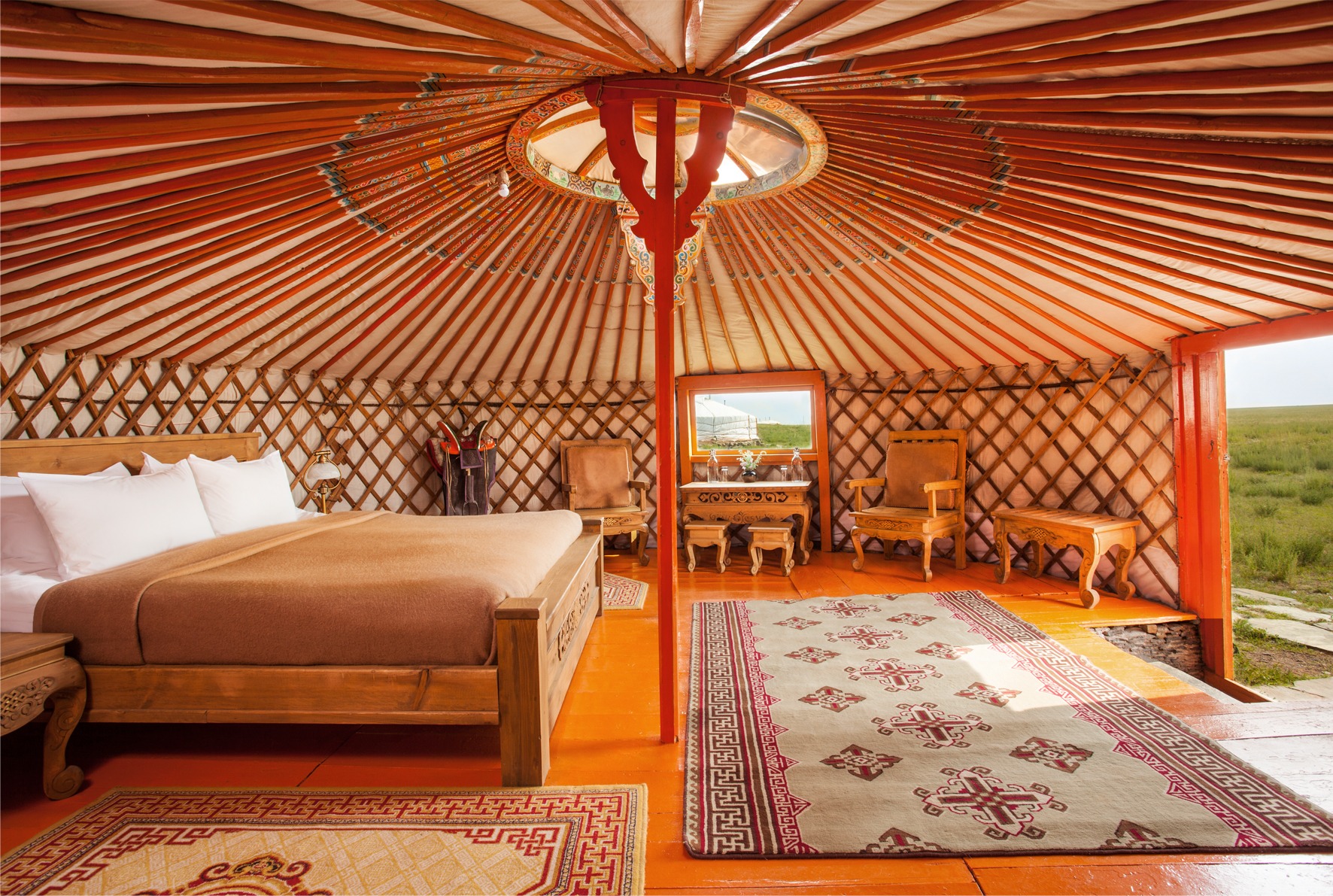 The lodge hires only local staff, and most of its managers are female. Guests stay in traditional white felt-covered gets (yurts) and are offered archery lessons and cooking classes for making regional dishes like buuz, traditional steamed Mongolian dumplings. Projects supported by the lodge include protecting rare snow leopards, breeding and training dogs as livestock guardians for nomadic herders, and sustaining Mongolian musical traditions by teaching generations-old music and dance to local school children and then offering them scholarships to continue to college.
"Training, educating and promoting local staff is very important to us," Buyannemekh says. "This is especially so for women—they're the key to fighting poverty everywhere in the world and the same is true in Mongolia. Locals can also share their culture better than anyone else, which means our guests have more opportunities to make deeper connections during their stay."
Guests are encouraged to donate funds to buy grass and hay to help nomadic herders get through harsh winters. Donations also help support the lodge's efforts at the local school.
This movement to promote a new, healthier, positively impactful kind of travel and tourism is growing.
Northern California-based Regenerative Travel is another curated hotel collection that pledges to "contribute meaningfully to the local economy and advance local efforts that enable people and nature to thrive."
Its independent hotels also span the globe, from The Ranch Malibu near Los Angeles, which combines wellness activities and plant-based cuisine with reforesting its land, maintaining local trails and removing barbed wire on its property to allow for natural migration by wildlife, to Playa Viva on a private beach near Zihuatanejo, Mexico, which has programs centered on health, education and economic development that benefits the local Juluchuca community. The boutique hotel is owned by David Leventhal, who created Regenerative Travel in 2014 after hearing from guests "that it was difficult to find similar ethos-driven resorts around the world."
"This movement to promote a new, healthier, positively impactful kind of travel and tourism is growing."
Of the many other examples from this hotel group, perhaps none is more vivid than that of Samara Karoo, two luxury safari lodges and a private wildlife reserve on 67,000 acres in South Africa. Isabelle and Sarah Thompkins, the mother and daughter who have run this poster child of regenerative travel for almost a quarter century, are "on a mission to rejuvenate these historically exploited grasslands of the Eastern Cape" but also to uplift women in their local town of Graaff-Reinet who struggle from generations of "poverty, unemployment and gender-based violence."
According to a recent account, by becoming a leading voice in the region's "land-use transition from farming to ecotourism, Samara has been able to play an instrumental role in female economic empowerment. By creating employment opportunities in tourism for local women, which tend to be typically better paid, permanent rather than seasonal, and accompanied by more substantial benefits (including food, lodging and retirement savings) than farming jobs, Sarah and Isabelle are proud to say that Samara has been able to provide a critical pathway to women's empowerment that was all but absent before the establishment of their reserve."
Other hotel brands that have embraced sustainability coupled with improving the quality of local life include Hong Kong-based Shangri-La Hotels & Resorts and Six Senses, an IHG Resorts & Hotels flag. Another is CGH Earth, a regional hospitality company that owns a portfolio of resorts and experiences in South India, which shares regenerative practices like rainwater harvesting techniques, tree planting initiatives, wildlife conservation and education with its surrounding communities.
The bottom line: None of this good work could have happened without tourism to sustain it.
Read More: Healthy World: Walking the Sustainability Talk
Part 3: The Case from the Heart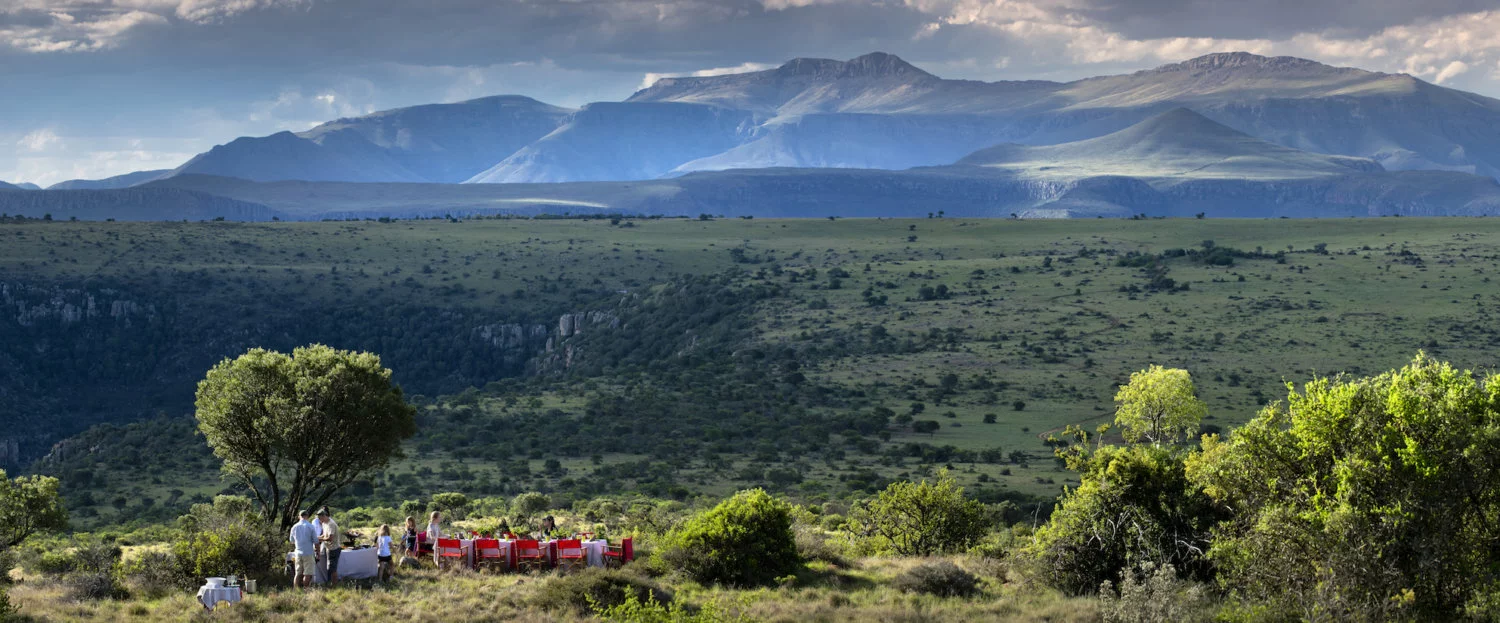 We all know about CSR activities, where a group spends an afternoon doing something helpful for those places they visit—team building in the form of assembling hygiene kits for those in need or constructing wheelchairs for veterans or kids with mobility constraints. This is all good stuff, but there are many praise-worthy projects in the hospitality world that go far beyond visitor activities and would never get done if the basic travel infrastructure had not been created.
Two stand out from my own travel journal. They both touched me in ways never forgotten and forever inspiring. They couldn't have happened if I and others like me had not ventured to them, or if there had not been a very special and truly invaluable hospitality experience in place when we arrived.
The first was in India. It was an off-site activity arranged through Spice Village, a CGH Earth resort. In Tamil Nadu state, a wooden cart drawn by oxen jolted a small group of us along rutted tracks where we saw field after field of tropical fruits, nuts and vegetables, many bird species, even unfamiliar trees like the cotton tree, whose pods are used for mattress stuffing.
We passed rural Indian families beating laundry on river rocks and draping them on low bushes to dry. Best of all were our continually smiling and wildly enthusiastic guides, who jumped from the cart to bring back fruit and pointed excitedly at each new bird, shouting out its name in fractured English.
"None of this good work could have happened without tourism to sustain it."
What made this National Geographic-like experience all the more unforgettable was who these men were: members of a caste that for untold generations had been outlaws. Sandalwood smugglers. Now, thanks to CGH Earth and its partners, they gleefully shared their world with the likes of us. Who could not be deeply touched by such a transformational story?
But an even more heart-rending tale would then unspool for me in Africa.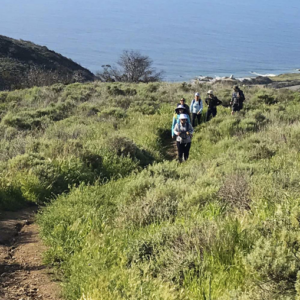 In traditional Maasai culture in southern Kenya, a boy can only become a man if he hunts alone with his spear and kills a lion. Always, it has been the male warrior's role to protect the tribe's precious cattle while the women do almost everything else it takes to raise children and run the village.
Yet Africa's lion population had imploded, from some 250,000 to about 35,000 by the early 2000s, according to published reports. It was in 2009 that I was privileged to go on safari with much-awarded andBeyond, one of Africa's most regenerative safari operators.
I wrote about this experience: "Many of the staff, including our game-drive ranger, are from the Maasai tribe, a traditionally nomadic people now settled nearby. You'll have the chance to talk one-on-one with young Maasai warriors about their culture and worldview.
We meet a young man named Julius Mokita who grew up in a nearby Maasai village. Now he is andBeyond's community development officer in Kenya. He's clearly proud of that, and eager to tell the story of how guest contributions have constructed classrooms in village schools.
"We visit one of these, the simplest of cinder-block structures, with a scarcity of desks and shared books, and meet the headmaster. But Julius has big plans: he wants to help drill a well and do other things to qualify it to become a government-recognized boarding school—so that students will no longer have to walk up to seven hours a day to and from class.
"Another priority is teaching his fellow Maasai, who traditionally subsist almost exclusively on the milk and blood of their cattle, how to cope with changing times. He shows us new beehives (the andBeyond camp buys the honey) and a poultry pen, and tells us that so far 28 Maasai women have been taught to grow organic vegetables—despite challenges like marauding elephants in the gardens. And then there's the new latrine, paid for by donations and built by the ladies of the tribe, that will take the place of the forest in their routine of daily hygiene."
And the lions that I had so eagerly come to see in the sweeping grasslands? I saw plenty of them. In addition to offering jobs, education and training, andBeyond had also begun compensating the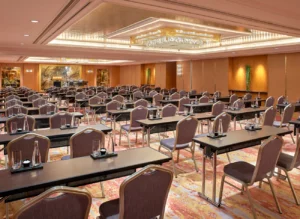 tribe for cattle killed by lions, to discourage the kills.
As a postscript, it was only a few years later that another paragon of African conservation, Tom Hill, carried the effort to save the lions even further. As reported in The Washington Post, he launched the Maasai Olympics, "an event designed to end the killing of lions by giving young men an alternative way to earn status in their society."
In my mind's eye, I can still see the handsome Maasai in their red robes and colorful adornments. Hear their chants and wonder at how their trackers could spot wild game where my eyes saw nothing but horizon and sky. And I am reminded of how important a role tourism and the right kinds of tourism operators can play in preserving and aiding peoples and places around the world.
So I say, go. Just go. To the destinations and tourism entities who are doing it right.
This article appears in the May 2022 issue.