Tourism, for all its economic and personal growth potential, has a massive environmental footprint. Sustainability efforts are key to keep the travel and tourism train going. In a report by World Travel & Tourism Council and JLL, "Destination 2030: Global Cities' Readiness For Sustainable Tourism Growth," the two organizations take a look at the cities making tourism sustainable.
The report assessed 63 cities, using 75 indicators across eight categories: scale, concentration, leisure, business, environmental readiness, urban readiness, safety and security, and policy prioritization. While the report does rank the cities that have performed best, it aimed to highlight how cities, even if they didn't make the top 10, are making efforts in the world of sustainability.
Scale
Scale is all about the potential to drive demand, which, the report says, requires "a focus on the development, enhancement and investment in tourism infrastructure."  While growth factors such as sports arenas, festivals and large conference spaces can "enhance the positioning of a destination," of equal importance is the city's ability to increase ease of access and accommodation availability, both of which are significant factors in shaping a city's visitation numbers.
The top cities in the "Scale" category are: 1. London; 2. Seville; 3. Bogota; 4. Paris; 5. Barcelona; 6. Venice; 7. Rome; 8. Amsterdam; 9. Macau and 10. Chengdu.
London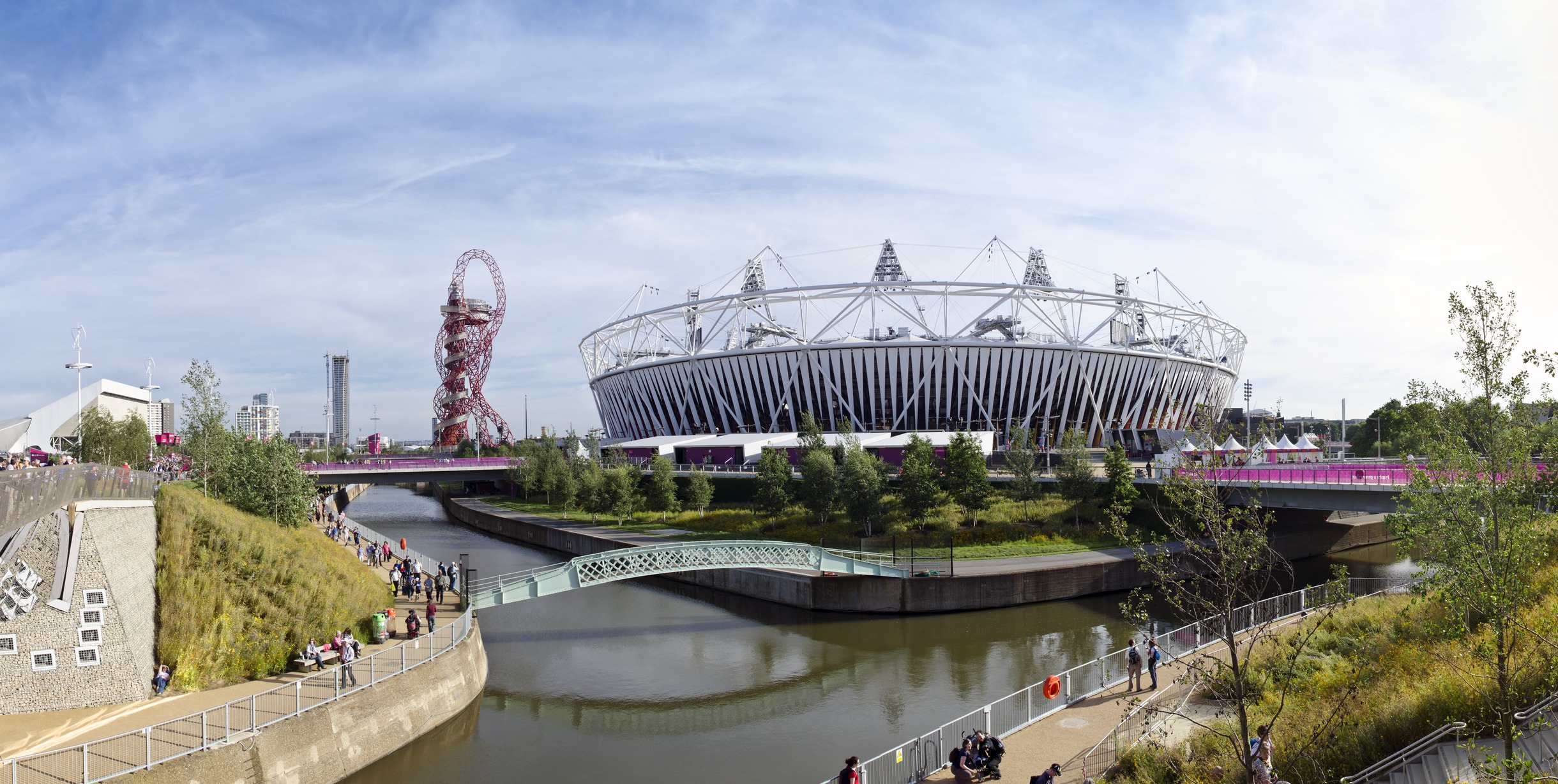 London took the No. 1 spot, thanks to the 2012 Olympics, which highlighted the city's need to rebuild. The city used its bid for the Olympics as a chance to redevelop London's East End. A 500-acre site was regenerated into its Queen Elizabeth Olympic Park and 11,000 homes were built after the games.
In addition to the Olympic venues, London cleaned up and rebuilt its canals, extended and built new transportation, and invested in its hospitality infrastructure. Between 2005 and 2017, London saw an increase of 10.8 million visitors. While there has been much controversy around how cities leave their venues to decay post-Olympics, London has managed to reuse its Olympic venues for the betterment of the community.
Live music, sporting events, and arts and theater shows are often held at the park, and there are plenty of places to eat and drink from coffee and cocktails to barbecue and vegan food. In 2016, the venue even opened a ride, The Slide, at the ArcelorMittal Orbit, which doubles as the United Kingdom's tallest public art piece.
Read More: Roundup of Post-Event Life for Olympic Venues
Concentration
A city's concentration refers to the density of visitors in relation to its population, airline ticket purchase seasonality, growth in visitor arrivals, popularity of tourist attractions and its focus on business versus leisure. The top ten cities in the "Concentration" category are: 1. Bangkok; 2. Amsterdam; 3. New York; 4. Sydney; 5. Prague; 6. Honolulu; 7. Las Vegas; 8. Rome; 9. Paris and 10. London.
Bangkok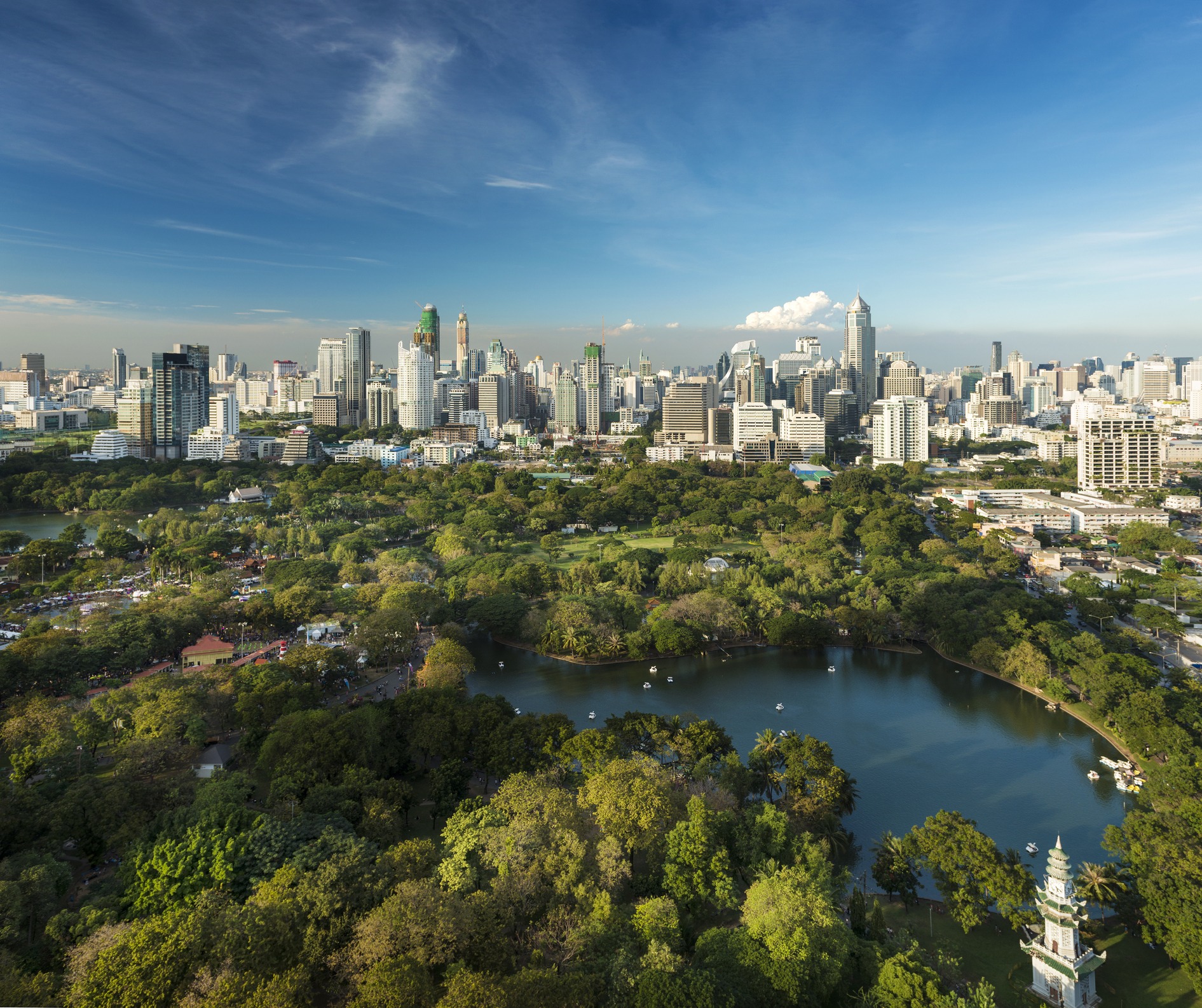 Bangkok came in at No. 1 one in the "concentration" category.  In 2018, international visitors accounted for 81% of Bangkok's tourism spend. When Covid-19 caused the nation to close its borders, its reliance of international visitors was cut off abruptly.
In response, the Thai government shifted its focus domestically, which included targeting more than two million expatriates. Two moves Bangkok made to encourage visitation to its region included launching the "Treasure Trip" phone app, which promotes a multitude of cultural, recreational and shopping areas in the city, as well as the Kung Bang Kachao (Lung of Bangkok) project, to encourage those expats to explore the unvisited regions on Bangkok's outskirts.
Leisure
"Given the critical nature of leisure travel for tourism development, increasing the attractiveness of a city's leisure offering should be a priority for many destinations," the report read. In 2020, leisure travel accounted for 80.4% of travel spending, an increase from its 2019 level, 79.4%.
In addition to travel spend, the leisure section also considers the number of 3-star and above ratings, as well as price competitiveness and value. "These destinations have prioritized the creation of a strong leisure offering and environment for travelers," it said.
The cities that made the top ten in the "leisure" category were: 1. Macau, China; 2. Dubrovnik, Croatia; 3. Seville, Spain; 4. Honolulu; 5. Rio de Janeiro; 6. Lisbon; 7. Hong Kong; 8. Barcelona; 9. Delhi; and 10. Madrid.
Business
The business section includes business travel spend, the number of business travelers the destination sees, corporate presence and convention center space. "Destinations in this pillar [tend] to be large and attractive business hubs which have invested in the development of their business travel segment," the report read.
Cities in the top ten in the "Business" category were: 1. Sydney; 2. Seville; 3. Bogota; 4. Paris; 5. Barcelona; 6. Venice; 7. Rome; 8. Amsterdam; 9. Macau; and 10. Chengdu.
Environmental Readiness
Air quality, water availability and quality, the use of renewables, and risk of natural disasters and protected areas were all factors in assessing destinations of their environmental readiness.
"Local communities and travelers alike are paying closer attention to the human impact on the environment, in turn seeking more sustainable options in how they live and travel," the report read. "In this context, the sustainability and livability of a destination are, and will increasingly become, key decision-making factors in where people choose to live, and the cities travelers decide to visit," said the report.
The top 10 cities in the "Environmental Readiness" category were: 1. Sydney; 2. Seville; 3. Bogota; 4. Paris; 5. Barcelona; 6. Venice; 7. Rome; 8. Amsterdam; 9. Macau; and 10. Chengdu.
Urban Readiness
"Given the link between higher levels of urban readiness and visitation levels to cities, the importance of future-proofing a destination—which includes not only a focus on physical infrastructure and digital connectivity, but also healthcare availability and workforce preparedness—cannot be underestimated," the report read.
Once a visitor reaches their destination, they should be able to navigate easily within it. Urban readiness is about a city's effort to reshape urban mobility and improve the experience of residents and visitors, which will involve a focus on digital connectivity and the latest technology, inclusion of which the report said is "inevitable."
The top 10 cities in this category are: 1. Singapore; 2. New York; 3. Los Angeles; 4. Tokyo; 5. San Francisco; 6. Chicago; 7. Honolulu; 8. London; 9. Seoul; and 10. Washington.
Singapore
Singapore is leading the charge in urban readiness. Workforce Singapore (WSG) and SkillsFuture Singapore (SSG) are actively enhancing their country's workforce through training and reskilling programs, including digital literacy.
The Singapore Tourism Board teamed up with WSG, SSG and industry associations to develop "SkillsFuture Skills Framework for Tourism," which serves as a hub for Singaporeans in the tourism industry to get information on tourism trends, jobs, emerging skills and training. The tourism board also offers scholarships, internships and a one-year technology associate program for graduates who want to enter Singapore's tourism industry.
Safety and Security
This section includes factors such as Covid-19 vaccination data, crime and safety, stability, and the safety of women and the LGBTQ+ community. "The perception of a lack of safety or security for the traveler will hinder the competitiveness of a destination," the report read.
"Changing the perception of a destination in terms of safety, security and stability can be challenging, not only requiring time and effective policies, but also creativity and authenticity to engage citizens and travelers in accepting the change," it said.
The top cities in this category were: 1. Vancouver; 2. Toronto; 3. Stockholm; 4. Singapore; 5. Auckland; 6 Amsterdam; 7. Sydney; 8. Osaka; 9. Brussels; and 10. Dublin.
Brussels
Crime has decreased 20% in Brussels, which made the No. 9 spot, as deliberate steps were taken to beef up security and safety following the 2015 terrorist attacks.
One of the initiatives the city took was launching the "#CallBrussels" campaign, in which tourists were able to call locals and ask them questions; between Jan. 7-11, 2016, 12,688 people called from 154 different countries, with more than 9 million people seeing the hashtag, according to the report.
Brussels has also taken measures to increase women's safety, pedestrian safety and decrease pickpocketing. A greater police presence and better street lighting has also been introduced.
Policy Prioritization
"The growth of cities, and their rising importance to the global economy, has enabled these new powerhouses to have increasing influence in the definition and implementation of their policy agenda across areas such as Travel & Tourism [sic]," the report read.
A city that positions itself as a destination tourists will want to visit needs to determine its goals and make sure everyone, including communities and stakeholders, are all in. The top ten cities in this category are: 1. Auckland; 2. Las Vegas; 3. Vancouver; 4. Honolulu; 5. London; 6. Hong Kong; 7. Cape Town; 8. Paris; 9. Barcelona; and 10. Austin.
Austin
Austin, which came in at No. 10, is focused on reinvestment. To promote tourism, the city reinvests tourism revenue fees via its hotel occupancy tax. In 2017, the report read, the 9% tax brought in USD$310 million. Austin businesses looking for funding to promote engagement can have a part in the proceeds through the Heritage Preservation Grant Program.
Visit Austin and Austin Convention Center have benefited greatly from the tourism fee revenue, which is where most of the money goes; in 2019, the tax was raised to 11%, which funded the expansion of the convention center.
Read More: Greater Houston: Secrets of Southern Texas
Cities That Deserve a Shout Out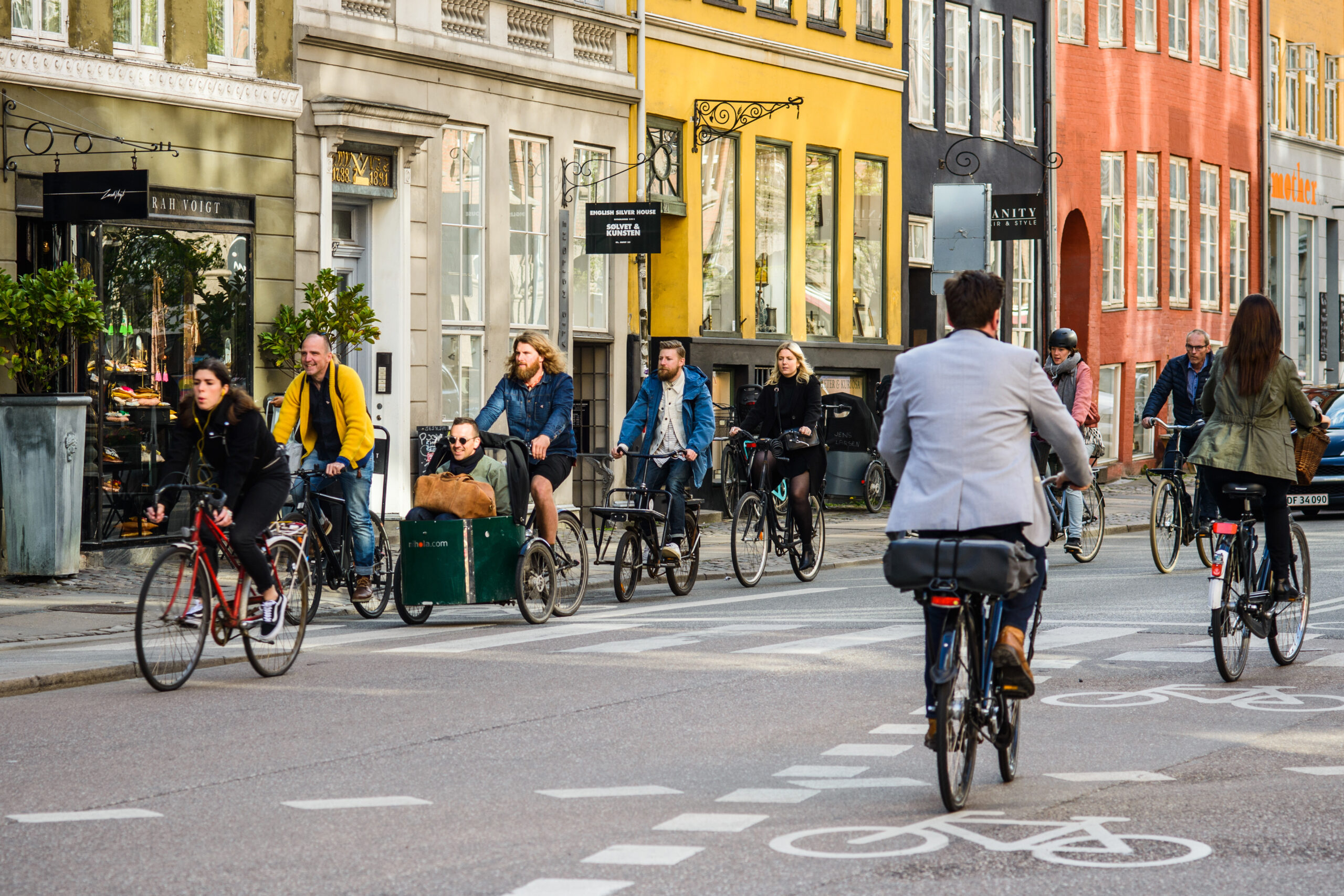 While some cities did not make the category lists, they were called out for being good case examples in specific categories. Berlin, for instance, was cited as an example of a city that excelled in the "Concentration" category.
The city updated its "Going Local Berlin" mobile phone app, which highlights Berlin's 12 districts and launched a magazine with the same name. In 2019, Visit Berlin began a project with Motionlogic which monitors visitor flows via mobile phone data, enabling Berlin to see the distribution of visitors in time and place.
Venice was cited in the "Leisure" category for its steps to prioritize overnight visitors over day-trippers and promote slow and sustainable tourism Before the pandemic, Italy had been experiencing what came to be known as overtourism; according to the report, tourists outnumber locals in Venice. With this, the city putting limited access into practice, one of the first cities to do it.
Venice did this by prioritizing locals and overnight visitors over those taking day trips, enforced by the introduction of turnstiles at key points in the city, "forcing daytrippers to use back streets to reach the main attractions, while the main walkways were reserved for residents and visitors with a Venezia Unica card."
In the last decade, Copenhagen transformed itself from a car-centric to a bicycle-centric city after a USD$300 million USD investment, naming itself the "City of Cyclists." In 2018, 49% of all commutes to work and school were done by bike, reducing the cost for residents and visitors, while also making the city much more eco-friendly. Copenhagen has also created a free bike system, half of which are used by tourists.