As recently as a few decades ago, Miami was a low-rise city that basically rolled up its sidewalks in the summer. No more. Now, it's rated as having the third-tallest skyline in America, with several buildings higher than 60 stories, and several of more than 80 stories coming soon. Those once-rolled-up sidewalks are now bustling with people every season of the year from all over the world, ranging from international superstars and business tycoons to tourists and thousands of new downtown residents every year.
As you approach the city, the first things you notice are the skyscrapers, now numbering more than 300. The second thing you notice are the ubiquitous construction cranes piercing that azure-blue sky. Locals like to joke that the most popular local bird is the "crane."
Construction is merely trying to keep up with demand. Greater Miami Convention & Visitors Bureau (GMCVB) reported record-breaking travel and tourism numbers for 2015, with an increase of 5.4 percent for overnight visitors. The destination welcomed 15.5 million overnight visitors, accounting for a record $25.1 billion in economic impact.
Miami Beach Convention Center has been a landmark for years. (The Beatles performed there in the early '60s.) Now, it's undergoing renovations to make it a state-of-the-art, world-class center. When the project is completed in late 2018, the convention center will have 505,000 sq. ft. of contiguous exhibit space, a new 60,000-square-foot ballroom, three smaller ballrooms, 59,000 sq. ft. of meeting space and 12 acres of parks and people-friendly landscaping surrounding it.
Among the other upgrades underway is Sheraton Miami Airport Hotel & Executive Meeting Center, which expects to complete a $10 million renovation of its 405 guest rooms this month. The IACC-certified hotel, which features 17,000 sq. ft. of meeting space, is the closest property to Miami International Airport (MIA).
Must See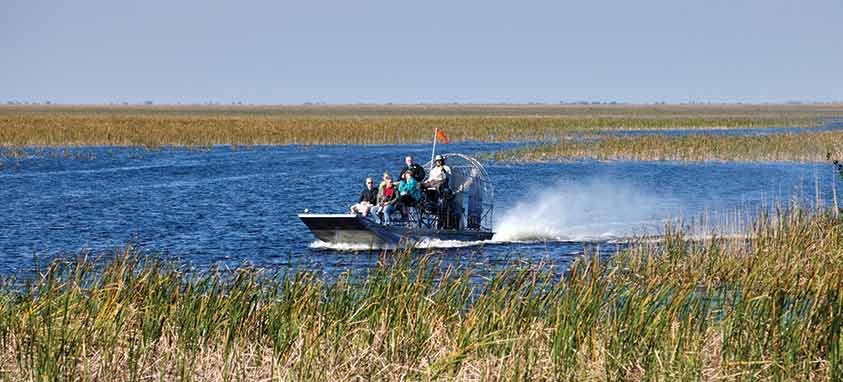 Miami has two of the most unusual spots in the U.S. National Park system. Everglades National Park is filled with exotic wildlife and tropical habitats found nowhere else in America. In addition, it's the homeland of the Miccosukee Tribe, a branch of the Seminole nation that's inhabited this jungle since the 1700s, and the reservation is open to the public. Don't forget to take an air-boat ride here. Ninety-five percent of Biscayne National Park is water, which is why it's a water-sports wonderland, with a background of aqua-marine bay on one side, and the city skyline and largest cruise port on Earth on the other. Biscayne Bay is also the site of Stiltsville, a now-empty but once-inhabited collection of vibrantly colored shacks on stilts in the water.
Meeting Hot Spots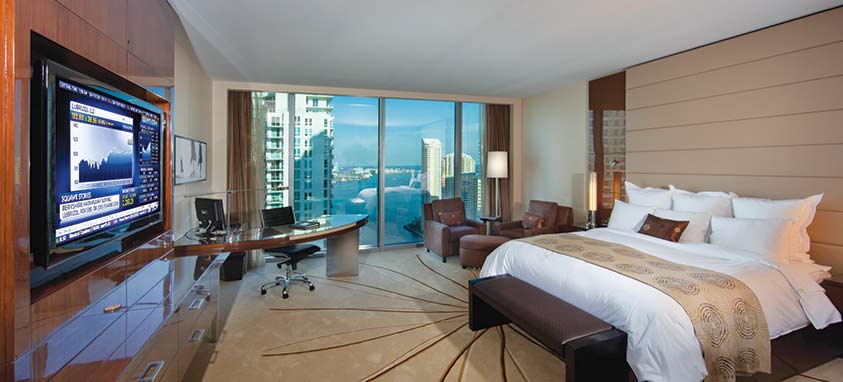 JW Marriott Marquis Miami is located in the heart of the new downtown, close to attractions such as the Wynwood Arts District and the new Frost Science Museum and Perez Art Museum. There's a Metromover (monorail) stop close by, and the hotel offers 313 guest rooms, 41,917 sq. ft. of event space, a spa and four restaurants.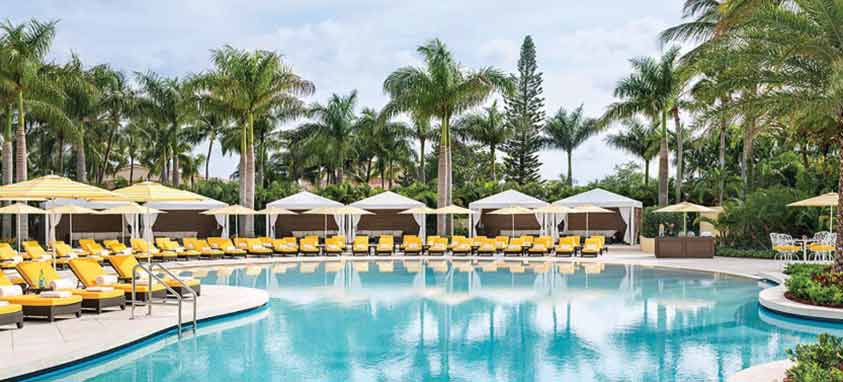 Trump National Doral Miami boasts four championship golf courses, among them the legendary Blue Monster, along with a famous golf school. The resort has 643 guest rooms, 100,000 sq. ft. of meeting space, a 24-hour business center, 24-hour game room, four eateries, the Trump Spa and bike rentals.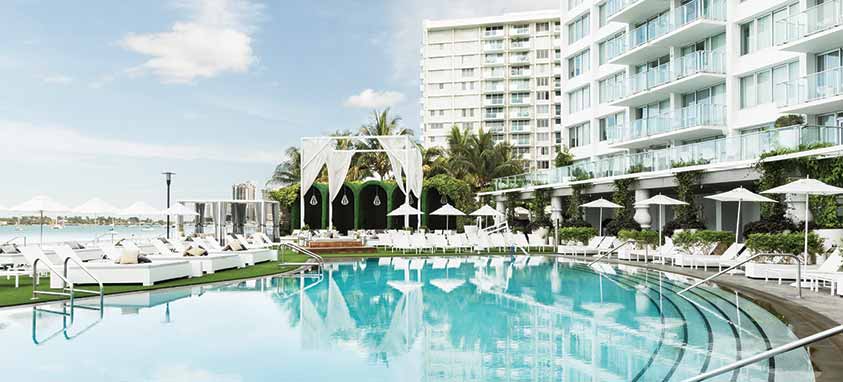 Mondrian South Beach sits in one of the world's most famous hot spots amid 1930s architecture in the beautifully restored Art Deco District. The Mondrian has 330 guest rooms, 4,915 sq. ft. of meeting space, event spaces in two luxurious lounges and a waterfront terrace, along with a restaurant, bar, pool, fitness center and spa.
Escape to Sunny Isles Beach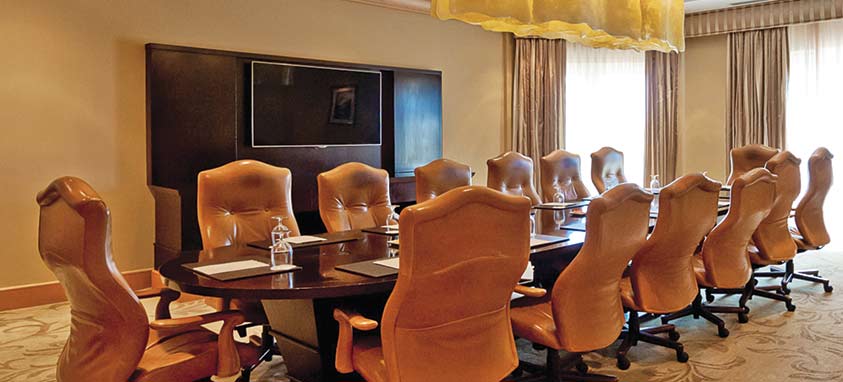 A narrow strip of sand located halfway between Miami and Fort Lauderdale, the barrier island city of Sunny Isles Beach is a 2 1/2-mile getaway from the rest of the South Florida crowd. Surrounded by the Intracoastal Waterway and Atlantic Ocean, the resort community is a secluded tropical enclave that's close to the cosmopolitan excitement of South Beach. With high-end boutiques, high-rise resorts and water sports galore, Sunny Isles Beach is the perfect setting for small groups and executive retreats, according to Ibis Romero, executive director of the destination tourism and marketing council.
"Meetings Sunny Isles Beach-style include white sand, luxuriant conference facilities with natural light and award-winning restaurants," Romero says.
Several luxury properties are located along the white sandy stretch of coastline down Collins Avenue. Mediterranean-inspired Acqualina Resort & Spa on the Beach (pictured) is the only Forbes Five Star resort in the area and provides 98 guest rooms, 188 residences and 2,759 sq. ft. of meeting space. Espa at Acqualina is an award-winning spa facility with 20,000 sq. ft. of tranquil space. The contemporary Marenas Beach Resort has a touch of Latin flavor, plus panoramic views. There are 187 guest rooms and suites, and 13,284 sq. ft. of meeting space. The largest section of meeting space is offered at Forbes Four Star Trump International Beach Resort, a member of Preferred Hotels & Resorts' Lifestyle Collection. The resort boasts 355 guest rooms and 22,000 sq. ft. of meeting space.