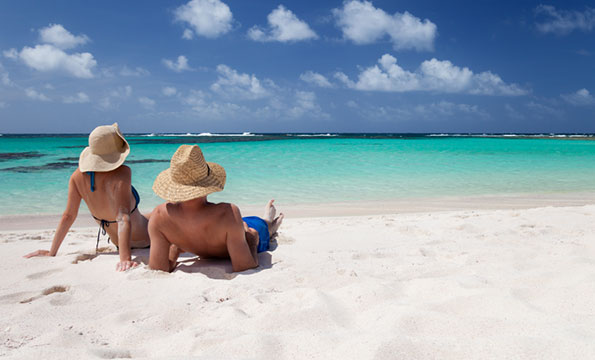 The number of Americans traveling abroad soared by 10 percent to a record 68.3 million last year, and the area seeing the greatest growth was the Caribbean, with 7.2 million visitors, a 10 percent jump.
The percentage growth of U.S. travelers to the Caribbean was double that of any other global region from 2013 to 2014. Among other statistics released by the U.S. National Travel and Tourism Office:
30.8 percent of Americans who traveled abroad went to overseas locations.
The most popular overseas market was Europe, with 11.9 million Americans going there in 2014, a 4 percent increase over 2013.
55 percent of U.S. travelers went no further than Canada or Mexico, with 37.5 million traveling there, a 14 percent increase from 2013.
Travel to Mexico increased by 22 percent, while travel to Canada rose by 1 percent.