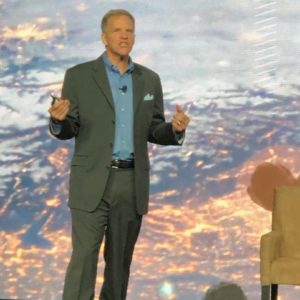 No visit to Houston—aka Space City—can be considered complete without an astronaut, and the International Congress and Convention Association (ICCA) did not disappoint, as James Rees, executive director for ExCel London, took to the stage after Day Two's luncheon to introduce Scott Parazynski, a veteran of five Space Shuttle flights and seven spacewalks. He also climbed Mt. Everest, by the way. Parazynski described his incredible adventures and "the value of multidisciplinary teams who can come at challenges from very different perspectives" when things do not go as planned.
He was referring to his final mission to the International Space Station in 2007, when he made a dramatic, unplanned spacewalk to repair a live solar array that had been damaged and was a threat to the space station's survival. The untested repair method was improvised by NASA from available materials.
More: 58th ICCA Congress Lifts Off in Houston
Afternoon sessions included "The Future of Hospitality," led by Tim Jones, cofounder of Future Agenda, a think tank and advisory firm. Based on global research, Jones' organization has identified hospitality insights for the coming decade. He revealed the top 12 of these.
Flexible spaces—hotel rooms and public spaces will be reconfigured for different times of day and uses.
Guest adventures—millennials and Gen Z travelers will demand to go beyond curated experiences.
Chinese super apps—Chinese conglomerates will accelerate their impact across hospitality via mobile phone apps.
Algorithms and analytics—newer hotel chains will leverage cloud data with AI and BI (business intelligence) to make better use of all their assets.
Automated hospitality—more robots at hotels, especially in back-of-the-house functions, such as car parking and laundry.
Facial recognition—this controversial technology will find a place with "friction-less" interactions in hospitality.
Rising cybersecurity—more frequent, larger hacks and sophisticated cyber threats will continue to heighten anxiety over being connected.
Waste reuse—there will be heightened focus on sustainability, especially water and excess food reuse.
Flight shame—as guilt mounts about the environmental costs of long-distance flights, look for local destinations to promote "just as good as" alternatives.
Anti-tourism—as over-tourism becomes more widely recognized as a serious problem, more destinations will discourage—or restrict—visitors.
Communities of the moment—Desire for purposeful human interaction will drive a trend to live, shared activities such as cooking classes.
New forms of ownership—traditional business models in hospitality will be joined by shared cooperatives and guest/membership funding.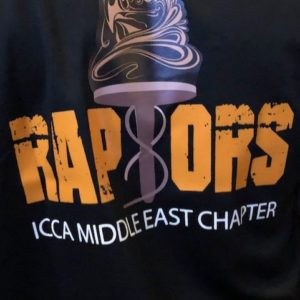 A session on security featured ICCA members who presented case studies they had experienced. For example, Tamara Bernstein, international sales manager for Expo Tel Aviv, and Noa Sapir, head of Tel Aviv Convention Bureau, detailed security measures for 2019 Eurovision Song Contest, which was hosted in May in Israel for the first time in two decades. Just prior to the event, the city suffered a rocket attack from across the Gaza Strip, yet the event was successfully held without incident.
Related: Call to Action: Security Threats Require Planners to be Proactive
"When it comes to event security, there is no one responsible party," said Ulrike van Lonski of World Petroleum Council. "It's not the organizer; it's not the venue; it's everyone."
The day concluded with a Western-themed party at The Rustic, a downtown restaurant and music venue, where Tex-Mex food, a rodeo-style barrel race (with humans in horse costumes) and a country western band gave the international attendees a taste of Texas.