Spurred by the shooting from the 32nd floor of Mandalay Bay Resort and Casino, Las Vegas in 2017 in which 59 people were killed and hundreds were injured, as well as other recent terrorist attacks, the meetings industry has been busy improving existing security measures and adding new ones.
Enhanced awareness of these developments is imperative for planners and other meetings stakeholders to successfully address potential security problems.
"It's all about staying on top of current trends, both in the events industry and technology," says Rich Reasons, president of Simpleview. "We have to implement a proactive strategy in seeking out this information and applying it, rather than solely reacting to security threats that have occurred. It's not always possible to predict these situations, but it's imperative that the industry doesn't become complacent in its security efforts.
"I can tell you with confidence that if we wait for something else to happen, then we have waited too long. This needs to be a right here, right now kind of priority."
Melinda Burdette, director of events for Meeting Professionals International, encourages planners to learn from unfortunate tragedies to keep up with current trends. "And be open with your attendees about the steps you are taking to keep them safe at your events," she says.
Close collaboration among planners, attendees, venues, vendors and other stakeholders is vitally important, along with the use of standardized certification programs to assure compliance with safeguards.
Coinciding with Global Meetings Industry Day, Smart Meetings compiled this "state of meeting security" report, based on the insights of leading experts in the field of physical and digital safety to help you stay ahead of the bad guys.
The Nature of the Problem
Providing strong security at a meeting or an event has always been a challenge, but it's become much more of one as the world has become more unpredictable, with increasing terrorism and sophisticated cyberspace breaches, among other things.
This presents an elevated problem for event professionals because of the seriousness of the matter and the time needed to stay abreast of ever-changing security issues and solutions.
Burdette points out that security breaches consist of everything from occurrences at the physical event to monetary transactions and event streaming.
"Diligence in the area of security for all aspects of events is necessary to try to avoid or mitigate breaches," she says. "Appropriate training for on-site and venue staff is necessary, as well as keeping up with any new trends or breaches in events."
Impact of Recent Tragedies
"Unquestionably, recent incidents have brought the issue of security to top of mind for venues and for meetings and event planners," Reasons says. "It's becoming a key topic of discussion in the event industry as a whole, which will inevitably lead to improvements. Active shooter protocols and best practices is one area that venues have made an investment in."
Many properties and planners have addressed the issue by strengthening their security plans, and in some cases have added professional, private security specialists to the regular event staff. Some planners still are resistant to develop full plans for meetings, though, says Marty MacKay, DMCP, ADMEI, immediate past president of Hosts Global.
"I think it is important that we understand that it isn't just security at events that we focus on, but the overall preparedness aspect for anything that can happen at an event, from someone tripping when they get off the bus all the way through to an active shooter incident," she says. "All these events make up your overall emergency
preparedness plan."
Corbin Ball, CMP, CSP, DES, points out that the issue is larger than the meetings industry, though.
"We are dealing with broad, societal issues that need to be addressed to reduce some of the major threats," he says. "The shooting of concert-goers at the Las Vegas Strip is an example of these societal threats."
Notable Improvements
Many specific efforts have been made to improve security at meetings and events, including threat identification and deterrence, improved communication, better dog training and additional checkpoints. Technology has provided boosts with custom event apps, access control, RFID badges and wristbands, facial recognition, improved shooter triangulation and shot identification, video tracking, threat communication apps, ID cards, CCTV surveillance, real-time analytics and digital signage, among other things.
Some venues, such as Moscone Center in San Francisco, have enhanced security measures. The current $551 million renovation of the center includes state-of-the-art monitoring that provides analytics and enables security personnel to view images in real time.
Also, some organizations and venues are employing more subtle security methods that include intelligence analysis and venue inspections that are not visible to attendees, but are present at all stages of the meeting or event.
Some organizations are offering comprehensive security guidelines and training. International Association of Venue Managers' (IAVM) Exhibitions and Meetings Safety & Security Initiative (EMSSI) is a conduit for organizations and individuals to participate in the shared responsibility of addressing industry wide needs for safety and security. EMSSI is initiating a public and private partnership that aligns convention-center security guidelines with federal programs and the Department of Homeland Security's SAFETY Act Office.
"The IAVM Foundation, in partnership with DHS, the FBI and meeting industry bodies, has collaborated to develop security guidelines, with the goal of creating a certification program for meeting venues," Reasons says. "This is an important step toward creating a safer environment for venues, organizers and meeting delegates."
Association of Destination Management Executives International (ADMEI) has also developed a training course, the Emergency Preparedness Certificate Program, which is customized for meeting event and destination management executives. The course allows participants to gain a working knowledge of emergency preparedness that they can implement at their events.
"The program is developed by ADMEI in collaboration with global leaders in security, intelligence, training and investigative services," says Robert Lee, DMCP, board president of ADMEI and director of sales for Spaintacular DMC.
"There is a definite need for safety planning in events, and it is our hope ADMEI's Emergency Preparedness Certification Program will become the standard for meeting planners and DMCs worldwide, as it is adapted to meet the changing scope of the global security landscape," MacKay adds.
Rich Stone, CEO of ExpoCad, is encouraged by increased collaboration among stakeholders in addressing security matters.
"There is less finger-pointing on who is the 'owner' of security," he says. "Venue, show management, security firms, and federal and local authorities are working together to provide security.
Areas Needing Attention
Reasons feels that this collective approach, with mutual responsibility, needs to continue and be strengthened in the future.
"Going forward, I think it will be on the destination, venues and organizers as a whole to take responsibility for the safety and security of meetings and events," he says. "The IAVM program would evaluate venues on criteria such as number of emergency exits, evacuation plans and so on, and provide venues with a security rating. It is more than cops, canines and cameras."
MacKay emphasizes the importance of breaking down "silos of communication" to ensure that planners, hotels, convention centers, venues and vendors are all working off one concise plan. A security and risk-management plan needs to be created for every event.
"Event and exhibition planners need to hire qualified security personnel and can adopt mobile apps, such as Emergency Location Interactive [a tool designed to help organizers respond to emergencies during events] for threat communications," Ball says. "Everyone needs to work on cybersecurity threats, as well."
He feels that improvements in threat deterrence and identification are needed via closed-circuit television surveillance, protective barriers, good lighting, real-time location analytics, staff training and communication systems. Ball also advocates SafePlace accreditation, which verifies a facility's attention to security, fire protection and life safety based primarily on the applicable provisions of selected internationally recognized codes, standards and recommended practices.
Everyone, including attendees, needs to be aware of the level of security threats and risks—but not be unnecessarily fearful.
"There is a fine line between fear and awareness, and while we do not want to drive business away from any destination due to a perceived danger, we need to make efforts to educate our guests on situations that can be prevented," Lee says.
Staying Ahead of Hackers
One of the main challenges in addressing security issues is to not only keep up with, but stay ahead of those who are using sophisticated technology to instigate security breaches.
"It is always difficult to stay one step ahead of the game," Reasons says. "But modern technology is allowing us to make greater advancements than ever before. Cost is another barrier—retrofitting buildings and venues will take time and be expensive in some cases."
Ball contends that since hackers are becoming more numerous and sophisticated, cybersecurity training should be a "must" for all organizations dealing with attendee and client data.
"This should specifically include phishing-attack identification training," he says. "Any registration and payment software needs to be PCI-compliant. Nearly all databases should be GDPR-compliant. Venue Wi-Fi should have encryption and password protection."
Some private firms provide security reports on a daily basis indicating current developments and possible risks, but meeting stakeholders and others generally rely on government agencies to provide information on threats.
"Their ability to view threats outside the context of the meetings industry, throughout the horizontal spectrum of security within any industry, is invaluable," Stone says. "What is applicable in one instance outside meeting and events may be appropriate to apply prevention in a meeting or an event."
10 Tips for Planners
Always stay aware of security threats and new ways to successfully address them by following digital and print media, attending training sessions and other means.
Provide general security training for all staff members.
After assessing security risks for a specific event, develop a comprehensive, detailed plan for your event.
Create and use a checklist that includes all security safeguards.
Implement a variety of techniques for layered security.
Consider using professional security services at your event.
Adopt new tech tools to address on-site and cybersecurity issues.
Meet with all staff and others who will be working at your event to review security measures.
Throughout the event, collaborate and communicate closely with all stakeholders, including attendees.
Do a thorough post-event security review.
Gazing into the Crystal Ball
We asked some of the leading security experts in the industry how they envision security at meetings and events five and 10 years down the line.
Corbin Ball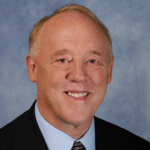 5 Years: "It still will be an issue. Technology will assist in better access control and in threat communications."
10 Years: "It's too far out to tell what security will be like at events."
Robert Lee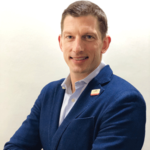 5 Years: "We expect customer demand to drive the standardization of safety in event planning."
10 Years: "I would expect that a comprehensive safety plan would be a standard for any event, as well as a dedicated security team as a part of the event staff. I imagine that technological advances will allow us to provide increased security in events without disrupting the guest experience."
Rich Reasons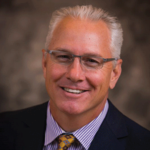 5 Years: "Bigger events will all be moving toward using RFID technology, both to allow attendees to gain access to meetings and conferences, and to track them throughout the duration of the event. Additionally, I think that event apps will play a bigger role in the industry moving forward. We've started seeing destinations utilizing push-notification technology in their crowd-management strategies, in addition to finding them to be an efficient tool to quickly disseminate information. We may even begin to see more apps requiring attendees to upload headshots prior to attending the event, creating an easily accessible attendee database. The possibilities are endless.
"Ultimately, an industry-endorsed certification program needs to be deployed. The security guidelines have been developed. Now it is up to the industry to take the next step and develop a program and safety standard that is widely adopted. The ball is in our court to make this happen before something tragic occurs."
10 Years: "I think that we will be seeing a lot more event technology integrated into meetings in the next 10 years. We don't know how far technology will advance over the next decade, so it's difficult to envision the security capabilities that will be available."