After a year marked by fire, flood and tragedy, the overall tone of Destination Marketing Association of the West's Education Summit 2018 was light, inspiring—even funny. The September event brought destination marketers from Alaska to Texas to Riverside Hotel in Boise, Idaho, for networking, breakout sessions, a lesson in crisis communication and a taste (and a twirl) of downtown Boise's booming Basque Cultural District. (If you didn't know, now you do.)
Here are takeaways every meeting professional can benefit from.
Top Trends Impacting Hospitality, Tourism and Events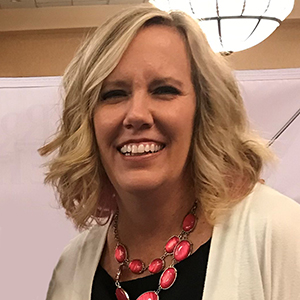 Shawna Suckow, CMP, a 25-year meeting planning veteran, author and speaker extraordinaire, cites information overload, consumer cynicism and planner commission cuts—as well as on-demand culture and the rise of authentic, catered experiences—as major trends affecting the greater meetings industry and your attendees.
She addresses what's here, what's next and what's possible with the tips and action items below.
Experiences Over Activities
Experiences are in. Activities are out. As for what kind of experience to offer attendees, the millennials have spoken: Keep it personalized, authentic and Instagrammable, like a food tour or street art tour of a city.
75 percent of millennials would purchase an experience over a physical item.
60 percent of travelers post on social media daily.
Wellness trips are up 200 percent as compared to 2017.
Itineraries catered to friend-group travel, LGBTQ travel and solo travel are trending.
Do Good, But Also Do No Bad
Consumer trends say doing good is no longer enough—you must do no bad. For example, if an oil company has caused a massive spill, its tree-planting efforts will fall on uninterested ears. As a meeting planner, if you plan a beach cleanup CSR activity, don't serve plastic water bottles at the luncheon. If you're planning a wellness retreat, don't serve sodas and cake.
The Chatbot Movement
Attendees want on-demand service. Planners want to offset the loss of commission cuts. Enter, chatbots. Not only can you save on your budget, but you'll have better luck engaging with your attendees.
80 percent of consumers want to book with minimal human involvement.
67 percent expect to message with businesses through chatbots.
53 percent are more likely to shop or interact with a business if they can contact via a chat app.
6 Steps to a Viral Marketing Campaign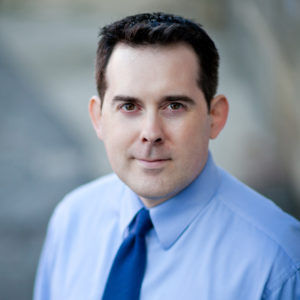 Tod Maffin, president of Vancouver, British Columbia-based social media agency EngageQ, shared six steps to increase your chances of building a viral marketing campaign—and some lol-worthy examples.
Step 1: Match your audience, content and call to action. If you want your campaign to go viral, identify the audience that will respond to your call to action, and then create content for that audience. Don't ask teenagers to buy expensive items or use memes to get older adults to share your content.
Step 2: Keep it simple. Most viral campaigns are simple, like singing or ice bucket challenges.
Step 3: Choose a tone: silly, serious or stunning (pick one). These guys picked silly.
Step 4: Offer incentives for sharing a video or social campaign. If you hold a contest, make sure your company chooses the winner—not the public.
Step 5: Embrace virality. If random internet users are recreating and engaging with your campaign, don't send your lawyers after them. Reward them.
Step 6: Don't lose your momentum. If you've caught traction, keep going! Release successive rounds of the campaign, building upon what's come before.
Crisis Communication
Kevin Bagger, executive director of the Research Center for Las Vegas Convention & Visitors Authority, lightheartedly likened himself and his fellow panelists to the Horsemen of the Apocalypse—but his message in response to last October's mass shooting at a Las Vegas concert was somber. Joined by representatives from Visit Santa Barbara and Oregon's Mt. Hood and Colombia River Gorge Regional Tourism Alliance, which suffered devastating fires in its region this year, the panelists emphasized the importance of having a crisis communication in place before crisis occurs.
Social media, they agreed, is best used to advise and update online visitors immediately after a crisis. As time unfolds, the DMO plays an essential role in helping communities respond and rebuild—and eventually, in once again stimulating demand for the destination, such as with the #VegasStrong campaign.