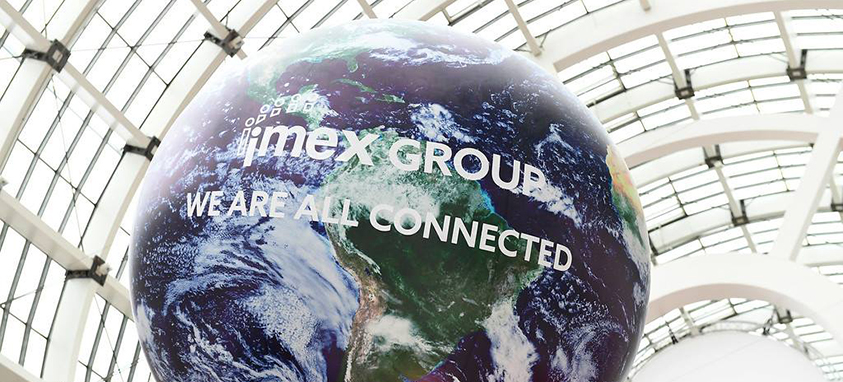 IMEX America 2018, set for October in Las Vegas, will offer a wide array of experiential activities, reflecting the growing trend for engaging interactive activities in the meetings industry.
"The phenomenal interest and positive responses to C2 International's Learning Labs, the Live Zone and the many experiential elements of IMEX in Frankfurt this year reinforced our perception of the enthusiasm within the industry for experiential activities," said Carina Bauer, CEO of IMEX Group. "Through our partnerships with C2 International and working with other groups, we'll certainly be bringing an exciting range of new experiential ideas to IMEX America in October."
As a result of its new partnership with IMEX Group, C2 will also be bringing its Learning Labs to Las Vegas. C2 International has a team of ground-breaking experts in innovative business conferences and is a leading proponent of radical, challenging and inspiring new experiences.
IMEX America will also include experiential innovations that extend and disrupt traditional concepts of meetings and events. An observer of the IMEX in Frankfurt described the lineup of new formats and experiences as a "cascade of cool." With IMEX America expanding into larger halls this year, partners and exhibitors will have plenty of room to demonstrate their inventiveness.
The emphasis on experiential activities stems in part from new research from MPI Outlook for IMEX Group. It showed that during the past three years, an overwhelming majority, 87 percent of meeting professionals, reported seeing an increased demand from clients or colleagues to include more experiential activities in their programs and 29 percent have seen a significant increase. That means only about one in every ten planners are not affected by this shift in expectations.
A majority, some 69 percent of respondents, expect to include experiential elements in meetings and conventions from now on, and 16 percent plan to start adding them in a year or two, 5 percent expect to do so in three years or more and 9 percent have no plans to include them.
"This research quantifies and powerfully emphasizes the significance of this trend in the wider industry," Bauer said.
Respondents were asked to define "experiential activities," and, in summary, described them as "activities that create an opportunity for attendees to use many senses and engage in an event while actively participating in a hands-on way."
IMEX America will take place Oct. 16–18 at The Venetian/The Palazzo and will be preceded by Smart Monday, powered by MPI, on Oct. 15.