Ali Luau Court, Polynesian Cultural Center, Laie
In many ways, Honolulu is the New York City of the Hawaiian Islands—a large, vibrant city with a buzzing nightlife scene. Located on Oahu, Honolulu is a major international destination and earns the moniker "The Gathering Place" because of its intriguing mixture of people and cultures.
The urban Honolulu area has an estimated 402,500 (41 percent) of Oahu's 987,019 residents, according to the 2014 U.S. Census Bureau. The total population of the Hawaiian Islands is 1,419,561.
Honolulu and other Oahu cities have a long, rich history and are saturated in traditional Hawaiian customs.
"What's unique about Oahu is that Hawaiian culture can be found everywhere," Watanabe says. "For example, visitors are exposed to it even when they are shopping and dining."
Cultural Treasure Troves
Polynesian Cultural Center—located in Laie, near Brigham Young University–Hawaii on Oahu's northern shore—preserves the culture, arts and crafts of Polynesia, including native Hawaii. The center is divided into villages—Hawaii, Tonga, Fiji, Tahiti, Samoa and Aotearoa (the Maori name for New Zealand)—that offer educational sessions and hands-on activities, including canoe tours and canoe racing. Group events, including a luau and team-building activities, can be arranged.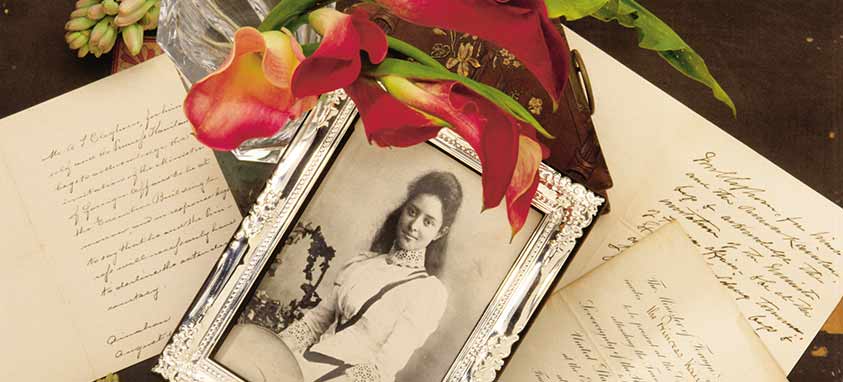 Bernice Pauahi Bishop Museum, Honolulu
Bernice Pauahi Bishop Museum in Honolulu is the largest museum in the state and one of the premier natural and cultural history institutions in the Pacific. It contains plenty of cultural collections and offers a variety of public educational programs. One of the primary purposes of the museum is to serve and represent the interests of Native Hawaiians. Groups can request a private docent tour for an additional fee.
Another option is Papae o Heeia (Heeia Fishpond), a kuapa-style fishpond enclosing 88 acres of brackish water in Heeia, north of Kaneohe. Hawaiian fishponds are unique and advanced forms of aquaculture found nowhere else in the world. The six styles of traditional Hawaiian fishponds, especially large, walled ponds, were technologically advanced and efficient, as their purpose was to cultivate pua to maturity. Planners can arrange customized group visits, hosted by facility staff.
Learning the Ways
Honolulu's Royal Hawaiian Center, with more than 110 shops and restaurants, is one of the state's largest shopping malls. It's situated in the heart of Waikiki and sits on Helumoa, sacred land where Hawaiian royalty once resided. The center embraces this heritage by offering complimentary classes Monday through Friday, and live entertainment Tuesday through Saturday. Expert kumu instruct participants in such arts as lei making, quilting, hula and ukulele playing.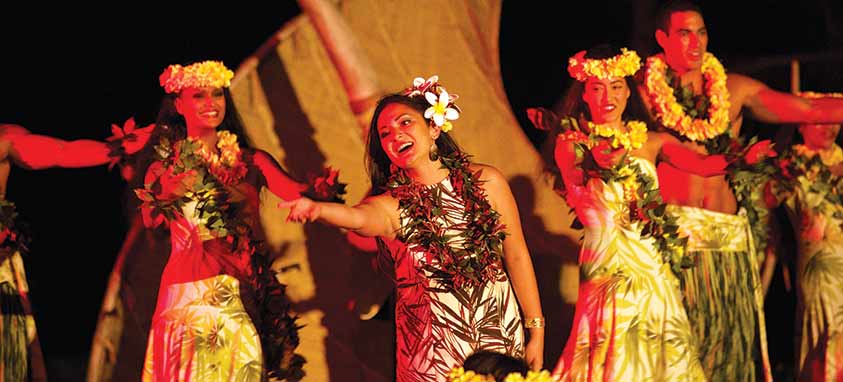 Luau, Aulani, A Disney Resort & Spa, Ko Olina
Aulani, A Disney Resort & Spa, situated in Ko Olina, is a top option for traditional Hawaiian experiences. In fact, the resort was created specifically to celebrate Hawaiian culture, history and traditions. Throughout the property there are dozens of Hawaiian cultural activities, as well as traditional shows and ceremonies.
Located in Kahuku on Oahu's north shore, Turtle Bay Resort offers Hawaiian cultural classes and a luau, among other things, but its emphasis on honoring traditional culture doesn't end there.
"One of Turtle Bay Resort's biggest cultural contributions is its role as the steward of their land on the North Shore," Watanabe says. "The management of the 800-plus acre resort is based on Hawaiian culture and values, which is important since it is one of the largest landowners on the island."
Hyatt Regency Waikiki Beach Resort and Spa has a cultural specialist on staff and offers interactive classes at its cultural hub, E Makani Eha (where the four winds meet). The property's Aloha Friday features a Polynesian show, hands-on lei-making demonstrations, hula dancing, Polynesian art tattooing and a fire-knife dancer. Also, the twice-weekly farmers market allows visitors to interact with locals, sample Hawaiian foods and peruse crafts for sale.
---
Residence of Royalty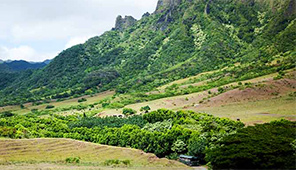 Ancient Hawaiians considered Kualoa one of the most sacred places on Oahu. It was the residence of kings, a puuhonua and a training ground for royalty, who were instructed in the arts of war, history and social traditions.
Kualoa Ranch (pictured) now sits on the sacred land and offers many group tours and activities, including the Ancient Hawaiian Fishpond & Tropical Garden Tour. Participants can celebrate the beauty and tranquility of Oahu's most well-preserved ancient Hawaiian fishpond, which is more than 800 years old. Participants learn about early Hawaiian aquaculture practices and how fish were caught in this 153-acre pond. Group events, including team-building activities, can be arranged.