Sponsored by San Francisco Travel Association
Gary Danko. Charles Phan. Michael Mina. Alice Waters. This could be the lineup for an all-star list of celebrity chefs on a cooking channel, but it is actually just a sampling of the famous culinary innovators who made their mark in Northern California.
A whopping 59 Bay Area restaurants earned Michelin stars this year (plus one in Sacramento and one in Mendocino County). All that foodie fun doesn't stop at the conference room door. Meeting in Northern California is now even sweeter as new venues and renovated classic gathering places cook up creative catering experiences as the icing on the Silicon Valley hospitality cake. From San Jose to Sonoma, Northern California meetings add that dash of authentic laid-back flare that makes everything about the event meaningful.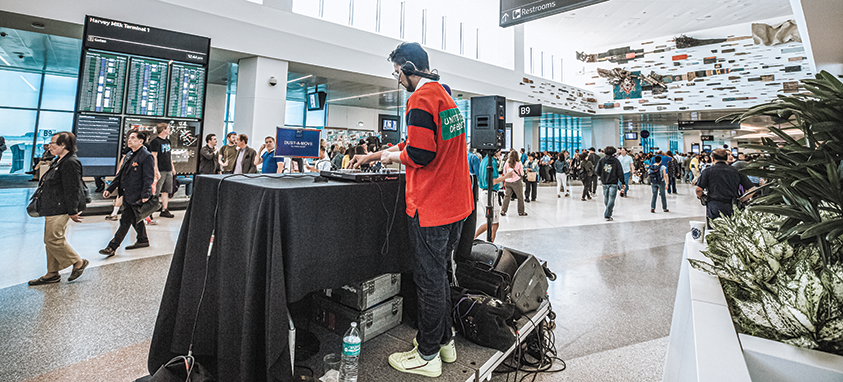 Starting with the new Harvey Milk Terminal 1 at San Francisco International Airport (SFO), the local foodie scene is more accessible than ever. Nine new gates at one of the busiest airports in the country opened in July and no chain burger joints are in sight. From Amy's Drive Through—a healthy, non-GMO, organic ingredient-focused company based in the North Bay—to The Little Chihuahua, a street taco culinary experience with three locations in San Francisco, the culinary options go beyond the predictable.
More: New SFO Terminal Gives Planners More Travel Love
A new, luxury, 351-room Grand Hyatt at SFO opening in October offers internationally inspired cuisine at Quail & Crane, a short Airtrain ride from the terminal.
Smart Meetings queried local catering experts to get insider tips on how to tap into all that locally sourced goodness.
San Francisco
More: Welcome to the Neighborhoods of San Francisco
Expanded Moscone Center's new, almost 505,000 sq. ft. of open area is in the heart of restaurant mecca. Attendees departing a meeting on one of the new outdoor patio areas will find themselves in SoMa (South of Market), with Union Square only a few savory blocks away.
And since Wolfgang Puck Catering announced that it would be coming back to the city this year, the many venues put into service during massive citywides, such as Dreamforce (Nov. 19–22 this year) will be filled with more than frozen quiche. Whether your off-site takes you to Bespoke Coworking space in Westfield San Francisco Centre, City View at Metreon (31,000 sq. ft. of meeting space, including a breathtaking terrace), The Regency Ballroom in Polk Gulch, Terra Gallery & Event Venue (24,000 sq. ft.) in South Beach or Fort Mason, the passed hors d'oeuvres could be the brainchild of the force behind the groundbreaking Postrio.
Moving into a city where the residents are fiercely proud of the local food scene and tech workers are catered to at work every day is not for the faint of whisk, said Hannah St. Clair, senior catering sales manager for Wolfgang Puck Catering. She loves serving people who appreciate good food. "Wolfgang Puck started the open kitchen trend that changed what people expect," she said. That has led to lots of multiethnic fusion cuisine, creative presentations and interactive chef stations.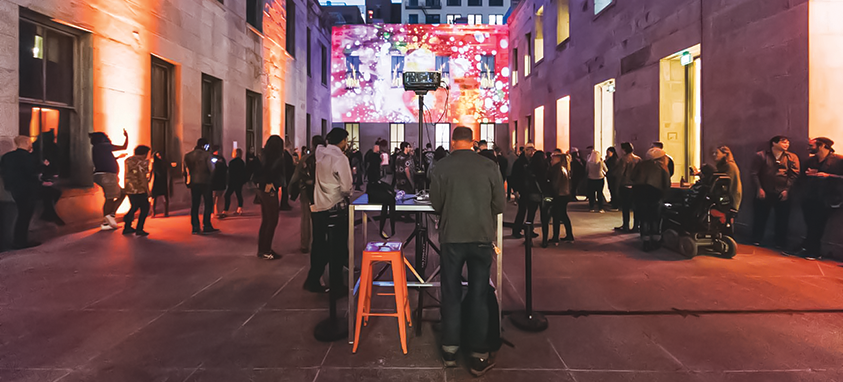 The Bay Area-raised foodie rattled off some of her favorite places to gather in the city. She tends to gravitate to historic spaces that have retained their original vibe—two examples are The San Francisco Mint, a building that opened in 1854 that has 92,000 sq. ft. of high-ceilinged and intricately detailed space, including the original brick gold vaults in the basement; and The Hibernia, a former bank building dating back to 1892 with 16,330 sq. ft. of Neoclassical Revival-style charm.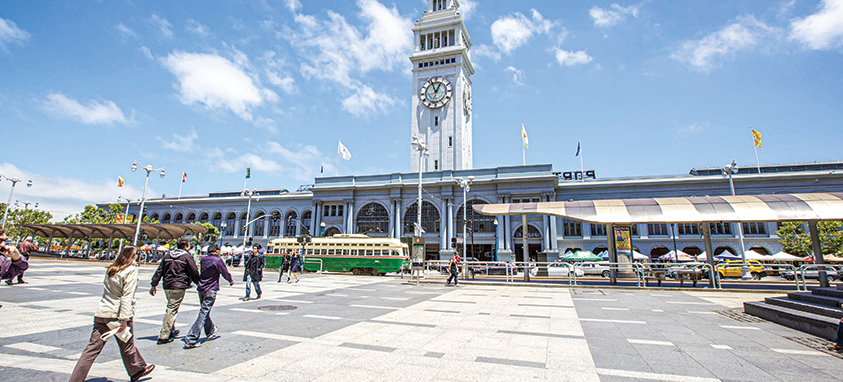 The Ferry Building is another gem dating back to 1898 that leverages waterfront views, artisan vendors and the creative management of the company behind venues at Chicago Board of Trade Building, New York City's Governors Island and Los Angeles' The Armory—Skylight Studios.
St. Clair suggests getting out into San Francisco's neighborhoods. Potrero Hill is known as one of the sunniest parts of the city, even during "fogust," foggy August. The Armory is 40,000 sq. ft. of Moorish castle in the middle of the hip Mission District. The newest emerging neighborhood is Dogpatch, where Chase Center, home of NBA's Golden State Warriors, is unveiling an 18,000-seat arena in the fall that will spark an event campus with a planned hotel and Bay Bridge views that sweeten the deal.
Michelin-starred State Bird Provisions serves its award-winning take on fresh fusion at The Workshop, a meeting space above the restaurant.
Sleep, Meet and Indulge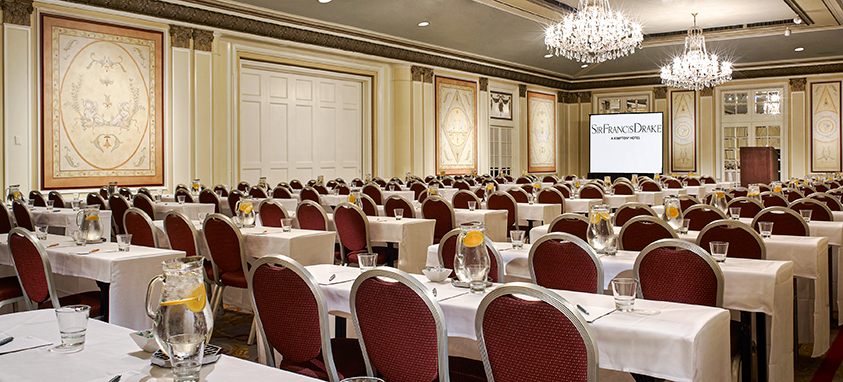 While Moscone Center was busy adding mouth-watering convention space, many of the historic hotel properties took the time to do their own reboot. The Kimpton Sir Francis Drake in Union Square cooked up an $11 million renovation of its 1928 Gothic Revival landmark building. The property freshened up 416 guest rooms, but preserved the elegant woodwork and chandeliers in the 18,000 sq. ft. of meeting space.
Hyatt Regency San Francisco on the Embarcadero waterfront recently refreshed its Regency Club VIP accommodations—57 suites and a 17thfloor urban retreat. The property boasts 72,000 sq. ft. of meeting space and 804 guest rooms.
Viceroy Hotel Group offers four ways to have your meeting and eat in style, too. The 202-room Hotel Zelos is home of Dirty Habit, which offers shareable punch bowls. The 196-room Hotel Zeppelin boasts Rambler, a restored brick enclave that serves up brunch specialties such as Gulf shrimp and smoked cheddar grits with tomato and smoked bacon.
The 116-room Hotel Zetta offers London-inspired brasserie interpretations from the chefs behind Park Tavern, in a vibrant red dining room. While the 96- room Hotel Emblem is of boutique proportions, the hand-crafted cocktails at Obscenity Bar & Lounge pack a punch.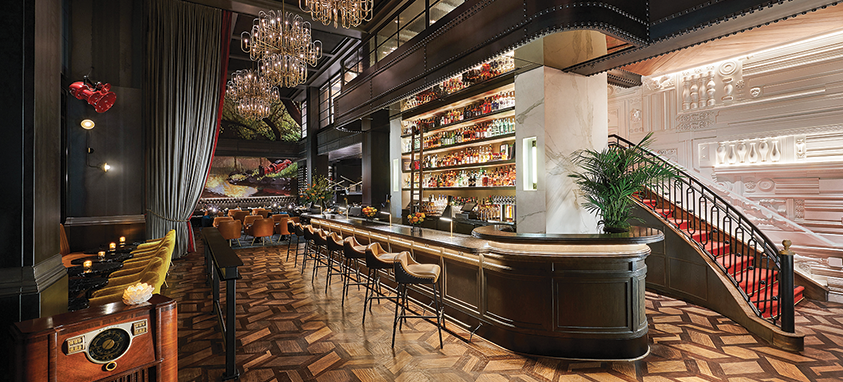 New to the scene is 194-room Virgin Hotels San Francisco's Commons Club, where a meal might start with caviar bites, include duck confit agnolotti, and end with a nightcap called Culture Club (Aviation Gin, hibiscus and blood orange).
What would a visit to San Francisco be without a stop at Tonga Room and Hurricane Bar for a Fog Cutter (rum, gin, cognac, orange, lemon orgeat, amontillado sherry and simple syrup) in Fairmont San Francisco?
Embassy Suites by Hilton San Francisco Airport Waterfront in nearby Burlingame provides 340 guest rooms, a 3,762-square-foot ballroom and complimentary evening receptions.
When groups step up to the bar at Four Seasons Hotel San Francisco, a world of celebrity chefs has contributed to the seasonal menu.
East Bay
The seeds of the local food movement were planted in Berkeley by Alice Waters' Chez Panisse. Visit Berkeley now counts more than 350 restaurants in the city, with plenty of plant-based options to fit any palette. The abundance of authentic culinary experiences in this ultimate college town has earned the destination the tag line, "Come for the culture; stay for the food."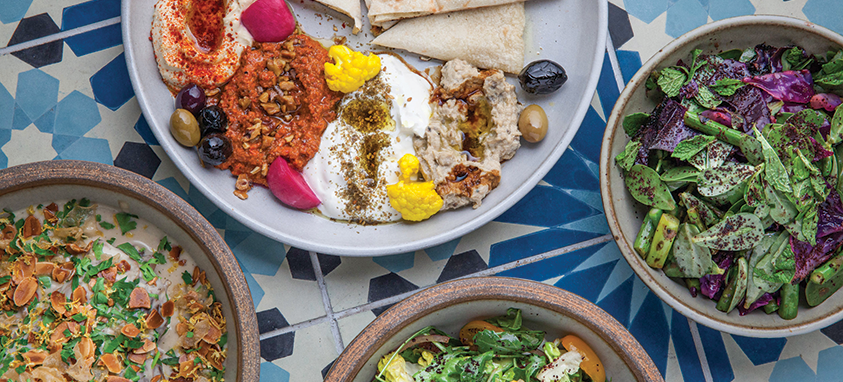 St. Clair is loving the new vitality at Oakland's Jack London Square. Acclaimed chefs are bringing sustainable meat (Belcampo), Arab delicacies (Dyafa) and Thai street food (Farmhouse Kitchen) to the waterfront area. Bring your own culinary take on the meeting to new Bloc 15, an open-air venue with a fun street vibe.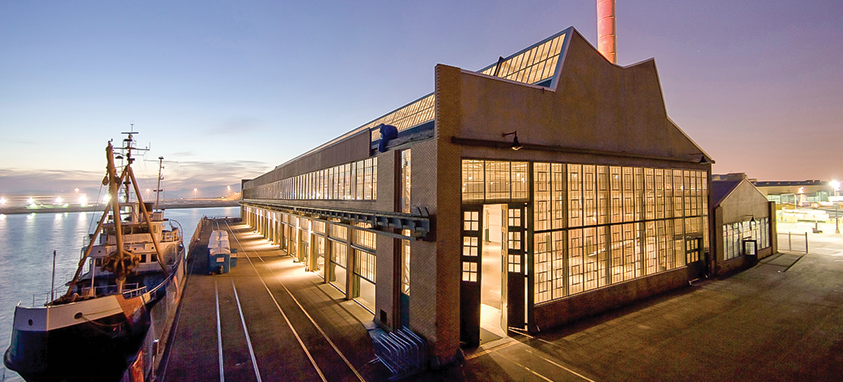 In nearby Richmond, Craneway Pavilion is 45,000 sq. ft. of vaulted space in a former Ford assembly plant on the waterfront. Assemble Restaurant caters health-conscious menus, with some ingredients coming from the on-site Victory Garden.
The outdoors is the star in East Bay's jewel, Walnut Creek, where the annual Walnut Creek Chamber Art & Wine Festival brings locals and visitors together. New to town is Bounty Hunter Walnut Creek, a Napa transplant that pairs the food-and-wine experience with a retail shop that allows visitors to take home a taste of the region.
Northern Exposure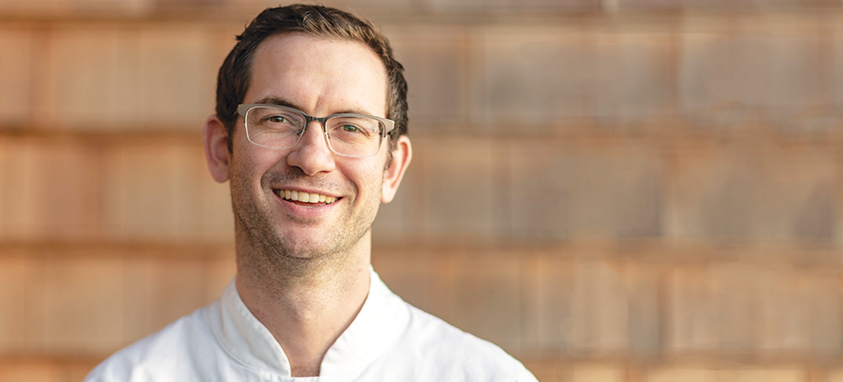 Harbor House Inn in Elk had the distinction of being one of the few destinations outside a big city to receive a 2019 Michelin Star. Chef Matt Kammerer (pictured) hails from two-starred Saison in San Francisco and oversees the kitchen at the wood-paneled retreat in Mendocino County overlooking the ocean.
Sleep, Meet and Indulge
For an upscale experience, check out Claremont Club & Spa, a Fairmont Hotel (23,000 sq. ft. of meeting space, 276 guest rooms), where you can order in classic afternoon tea for a brainstorming meeting, followed by drinks on the verandah, overlooking the entire Bay Area.
For those attending events at Oakland Convention Center (64,000 sq. ft. of meeting space), the redesigned urban oasis of Oakland Marriott City Center (500 guest rooms and 100,566 sq. ft.) is a gateway to artfully prepared American fare at Iron & Oak Restaurant and Bar.
South Bay
San Jose has become its own foodie destination, with Adega earning a Michelin Star for chef Jessica Carreira's elevated takes on Portuguese classics.
St. Clair loves The Tech Interactive museum in San Jose and Computer History Museum in Mountain View for venues that combine Silicon Valley history, inspiration and hands-on activities. "It is like an Exploratorium for adults, and aligns with a lot of the companies meeting in the area," she said.
Can't decide where to take the group? Lip Smacking Foodie Tours has added group walking and eating tours of the emerging Santana Row restaurant scene.
Sleep, Meet and Indulge
Closer to the ballroom, Santa Clara Marriott is putting the finishing touches on a multimillion-dollar renovation that includes tech-inspired 29,000 sq. ft. of indoor and outdoor meeting space, 759 guest rooms and Bosc & Bartlett restaurant, which specializes in California cuisine with Asian flavors.
The largest meeting property in town, Fairmont San Jose, offers 805 guest rooms and 65,000 sq. ft. of meeting space, with easy access to McEnery Convention Center. But the foodie draw is on the ground floor, where executive chef Marcelo Salinas offers a seasonal VIP chef's table dinner inside Fountain restaurant
Wine Country
The ultimate Northern California culinary meeting would probably have to include Meadowood Napa Valley. This boutique property was designed to put guests in a relaxed frame of mind with its beckoning terraces, cozy gas fireplaces, luxury pampering spa, world-class golf and attentive service. Chef Christopher Kostow was practically born with a Michelin rating and the restaurant now boasts three stars (meaning go out of your way to experience it). The same care lavished on meals in The Restaurant carries over to the catering staff, which can be enjoyed in the 3,592 sq. ft. of meeting space or on one of the outdoor patios.
Nearby, Silverado Resort and Spa has renovated the 150-year-old mansion since the fires two years ago. It offers 100,000 sq. ft. of indoor and outdoor event space, and 340 guest rooms. Closer to downtown, Meritage Resort and Spa almost doubled in size when it opened the new Vista Collina Resort, bringing the total meeting space on the 467-room campus to 80,000 sq. ft., including The Vintner's Room, a rugged space connected to the outdoors via levered glass doors and the wine country through a necklace of tasting rooms adorning the venue's plaza.
Up Highway 29, The Estate at Yountville opened the doors this year on Hotel Villagio, with 112 cozy guest rooms and the 15,608-square-foot The Social at The Estate, a free-standing, barn-style venue. The property neighbors the much-heralded The French Laundry by Thomas Keller, another Michelin three-star experience.
New in St. Helena is Las Alcobas, a Luxury Collection Hotel, which comes equipped with a fun event barn, vineyard backdrop and much-lauded Acacia House restaurant, fronted by celebrity chef Chris Cosentino.
In Calistoga, Solage, Auberge Resorts Collection encourages attendees to "detox, retox and repeat." Solbar restaurant is executive chef Gustavo Rios' way of paying respect to local food culture. With 89 boutique cottages and a 260-capacity event lawn fronting a secluded meeting space, this is incentive trip headquarters.
And Speaking of that Capital Region Michelin Star…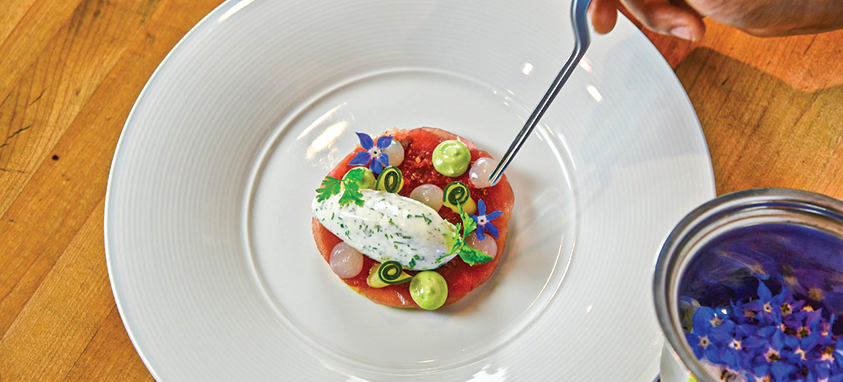 Sacramento rightly bills itself as the farm-to-fork capital of the world, andnow has the foodie cred to prove it. Randall Selland and Nancy Zimmer's The Kitchen Restaurant (pictured) has been earning kudos since it opened in 1991 with a locally sourced, interactive chef experience.
The Capital City comes together once a year to celebrate the harvest with a Tower Bridge Dinner that raises money for the Farm-to-Fork Festival and celebrate all the local culinary star power.
Smart Meetings asked Vickie Housholder, general manager of Classique Catering, exclusive caterer to Sacramento Convention Center Complex, for tips on designing sweet meetings while the facility is getting an extreme makeover. It reopens in late 2020 with a new 40,000-square-foot ballroom and a 15,300-square-foot, outdoor activities plaza designed to take advantage of the beautiful Sacramento evenings. In the meantime, Memorial Auditorium is open and some of the largest conferences have moved to Cal Expo fairgrounds. Historic Sheraton Grand Sacramento Hotel is shouldering much of the capacity, with 503 guest rooms and 29,520 sq. ft. of meeting space.
The new center of activity is DoCo (Downtown Commons), which is built around the new Golden One Center, home of NBA's Sacramento Kings, with capacity for more than 17,000, and the adjoining Kimpton Sawyer Hotel's 22,000 sq. ft. of meeting space. The local food movement is evident in the authentic options from the stadium's vendors and Revival at the Sawyer pool deck nightclub.