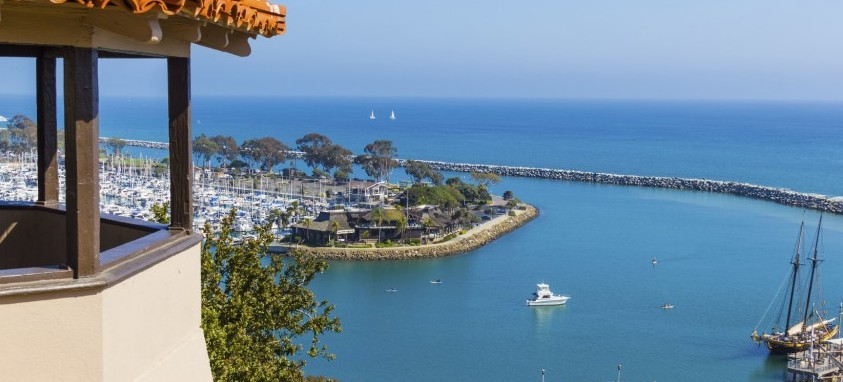 Dana Point, California, boasts seven miles of coastal bluffs and rolling hills along the Pacific Ocean. The city is known worldwide for its beaches and water sports, particularly surfing at Doheny Beach, Dana Strands and Salt Creek.
The Dana Point area is popular among meeting groups, which have discovered that it also offers outstanding hotels and meeting spaces. The Ritz-Carlton, Laguna Nigel, where I stayed during a visit last spring, opened in 1984 and has gone through several renovations, mainly to give it a more modern and more spacious feel. It's right on the ocean, with incredible views. The property has 396 guest rooms and some 80,000 sq. ft. of indoor and outdoor meeting space.
During my visit, I also toured Laguna Cliffs Resort & Spa (378 guest rooms, 50,000 sq. ft.), a Marriott property located along magnificent cliffs that is just a short walk to Dana Point Harbor's quaint restaurants, shops and 2,500-yacht slip. I also visited St. Regis Monarch Beach (400 guest rooms, 90,000 sq. ft.), which boasts all the wonderful features of the brand and fantastic dining. A lunch at the Monarch Club, an exclusive private beachfront spot with amazing ocean views, was particularly memorable.
When groups aren't hitting the beaches to surf, swim, play volleyball or explore tide pools, they often opt for less active ocean activities. I went on a whale-watching excursion (along with about 25 other people) led by Captain Dave's Dolphin and Whale Safari. We didn't see any whales, but spotted hundreds of dolphins. We were out on the water for nearly three hours, and the whole time I was thinking about what a great change of pace these excursions must be for groups that meet in the area.
Another popular attraction in Dana Point is the Ocean Institute, which features old ships and marine life. A big focus is on educating groups of young students about the marine life, but the institute also is appropriate for adult groups.
While Dana Point already has plenty to offer, it's encouraging that many of its businesses and organizations are pulling together to make it an even more enticing destination for meeting groups.