"I am happy to report we have turned the corner. It's now time to bring in the sound and lighting." -Spencer E. Geissinger
In my nearly three decades of producing and executing events worldwide, the last sixteen months has been, well, let's just say trying. Like many in the events world, we all know companies that have shut down or had to lay off dozens if not hundreds of employees. The Covid-19 pandemic was not their fault, but business is business.
We saw event production contracts go from thriving to nearly all events cancelled, scaled way back or transformed into virtual in a matter of hours or days. It was catastrophic. But this is America. We in the event industry are survivors, so we dusted ourselves off and figured out quickly how to produce and execute events in a new way, virtually.
Stronger and More Innovative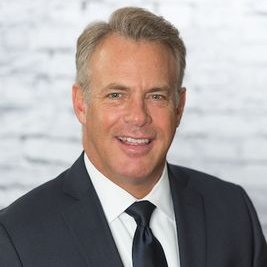 I am happy to report we have turned the corner. It's now time to bring in the sound and lighting.
The event industry is coming back stronger and more innovative than before, albeit different. As in all difficult times, I try to find a silver lining. In this case, I see that clients and event producers have learned new, creative ways to execute events and get their message out to interested constituencies and customers. New technologies have been invented, new compelling ways of interacting globally over the internet have kept the wheels on the economy and some businesses have continued to thrive.
It'll never be the same as it was before Covid-19. The event world as we have known it for most our careers has changed and will likely not return to pre-pandemic levels and scopes.
Any in-person events going forward will likely be "hybrids" with a smaller in-person live audience with a larger virtual or remote audience. This will require solid production, formatting, timing and execution in order to include the remote audience and participants in a coordinated, seamless and inclusive way. It'll be critical to avoid the long pauses, bad internet signals, and poor visual presentation quality from remote participants that leave the impression the remote audience and participants are afterthoughts.
Essentially, live events with remote audiences will need to be produced TV shows. That's relatively new and hard to pull off.
Winners and Losers
Big B2B conventions and trade shows may become a thing of the past, at least in the near term. Most big corporations cancelled them during the pandemic and then realized their bottom-line sales number weren't really affected while they save the huge marketing budget spend. If they do make a return, it's probably not until 2022.
That said, I believe that C-suite level events will start happening again because the dealmakers will want to re-engage sooner than later. These will be high-touch, high-impact, high-quality events. The best of the best so they can make their deals. Smaller in size of participants, but cutting edge in production value and perfectly executed.
Another area of events poised take off are experiential marketing events, which are more of an experience than a typical event. It feels like the days of listening to someone drone on from the podium with a blue drape and a banner behind them are over.
Our attention spans have been greatly reduced and most are so bored of Zoom meetings or listening to long-winded presentations that events will need to be more of an experience and less of a presentation.
Nonprofits will need new and creative ways to raise money and host their constituents. Associations will need new ways to attract new members and ways to take care of their existing ones.
All of this is great news and allows us to pitch new and creative things that gets the juices flowing for our clients. Everyone is coming out of hibernation, and they will be looking for big impact stuff.
For an event pro like me, this is a very, very exciting time as we have the opportunity to reimagine the future of events in the present.
Spencer E. Geissinger is vice president of Susan Davis International.