Up until 2019, your live event audiovisual Request for Proposal (RFP) was straightforward. There wasn't a need to include a virtual platform; unless it was a rare occasion with a one-off request to include a broadcast element. In 2020, that theory went out the window and you learned how to write a virtual meeting AV RFP. Now, here you are in 2021 adding another cog in the wheel as you are tasked with writing a blended RFP for your upcoming event that will most likely include a hybrid plan for 2022. So, what do you need to know and include?
As you think about the format of your hybrid meeting, you may be overwhelmed with where to start. There are a few ways to approach it for budget and RFP considerations. First, identify if you are hosting a blend of your general session and a few select breakouts or if you are planning a live and a full virtual meeting, including multiple breakouts/networking/exhibit hall.
Planning a Live and Full Virtual Meeting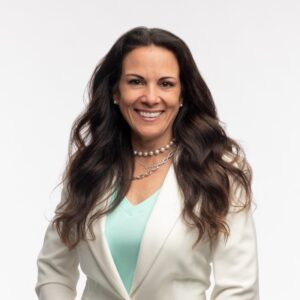 Let's look at the second option. If your leadership has asked you to plan both a live and a full virtual event, then you should plan on almost doubling your budget. Break out your RFP into two sections or create two separate RFPs—one for live and another for virtual—with two teams to plan and execute.
We have many planner friends who say the toughest challenge is planning two meetings in one. They are right. You need two teams, one for in-person, on-site and one for online planning. It's how one team planned in 2019 for live and how one team planned in 2020 for virtual.
PROS:
Should another variant hit, you are prepared with a full team, logistics and platform to pivot to a 100 percent virtual event.
You can easily shift your live audience to attend online by adding virtual registration codes so check that your registration company can accommodate both.
You can sell double the sponsorships if you have an exhibit hall and multiple break-out components.
You can double the registration income.
CONS:
Almost doubles the cost of the meeting.
Two teams managing the two formats for one event.
Lowers the incentive for in-person attendee collaboration if they can view the entire meeting virtually.
Planning a True Hybrid Meeting
Consider a true hybrid blended approach for your meeting. If your company's leadership can agree on broadcasting the General Session, a few breakout/fireside chat sessions, and networking, you will have an ideal event for all.
PROS:
Considerable cost savings vs. two full meetings in one.
One team to plan your event for seamless execution.
One AV Company can execute the virtual from show-site.
Attendees are more prone to register for the in-person due to "FOMO."
Cost savings on a simple on-line platform.
CONS:
Added travel and lodging costs for your virtual team to execute the virtual platform on-site.
Functionality of a less-robust virtual platform will modify the on-line experience.
You can still plan for a possible shutdown, though fewer tracks will be covered.
Exhibit hall sponsorships are less lucrative than both virtual and live.
Online Component Added Costs
If you were planning a General Session of 250 or more attendees and you had planned on IMAG (Image Magnification), then you are already set up with the basic components to send a signal to stream online. Remember this as you build your RFP—don't pay for double cameras.
Ask your AV provider to break out the below in their RFP Response by streaming room component:
Camera equipment cost
Streaming capture device
Streaming tech fees
Online moderator fees
Exhibit hall streaming techs (how many and the cost per tech)
Virtual clicker fees
Subtitles, gamification, translation and costs associated with each
Bonded LTE internet (internet that bonds multiple levels of service to ensure the fastest broadcast for your meeting)
Where are cost breakpoints—i.e., after 3 to 4 days of streaming the live event?
Tips and Questions
Once you have decided on the format of your meeting, here's what you should ask your AV partner to clarify when you submit your AV RFP, regardless of the type of event:
If you already have a virtual platform, are they familiar with it and have they worked with it in a live setting?
Can they white label your meeting? How customized can it be? No two platforms are created equal.
Can they provide lower thirds (title captioning)? If yes, are there additional costs for additional rooms in the live space?
Can you add polls and gamification? If yes, review a sample of a post-event report to ensure it is what you need.
What type of post-event recordings are provided, and can you see a sample?
Is there continuing education tracking and does it track attendees' path through the event?
If you have opted to add an online emcee to your event, are you having an interview or green room for them?  If yes, you need to add that to your quote.
Can they accommodate multiple ticket levels for tiered access? If so, how do they do it for exhibit halls?
Is there a search and rescue button for virtual attendees who get lost/stuck in a room? Is there an added cost?
Does it integrate with Google Hangouts, Microsoft Teams, Zoom, etc.?
Do virtual presenters run their own slides? How do you receive their presentations in advance?
If online presenters are presenting virtually in the General Session, can they pre-record their session?
What is the studio cost to record? If it's an hour-long session, ask them to quote 90 minutes so there is time budgeted to re-record.
Can they provide collateral or instructions to your presenter prior to their studio time?
Are there re-record charges if the issue is other than technical?
How do they want to receive presentations for streaming/online presenters? (Dropbox, Google Drive, etc.)
📍 PRO TIP: We loathe technical failure in our industry, but it does happen occasionally. Should you experience platform failure, ask your supplier to provide you with platform reporting so you can see where the issue lies to avoid it repeating itself in the future.
Tina Luppino, the first lady of AV, is founder and president of The AV Firm.