Few industries were more impacted by the COVID-19 pandemic than the events industry. Event planners, speakers and attendees all saw their calendars cleared out last March, returning slowly with virtual events and only now showing a glimmer of hope for the return of live conferences.
Like other industries, though, competition for attendance and participation is fierce, so event planners must take a page out of the corporate playbook and focus on attendee experience as a key differentiator.
Competing on price is a loser's game; just ask the local gas station that has its competitor right across the street. One lowers the price of gas by a penny and the other follows. It eventually ends in an impasse or them both giving away gas for free. Similarly, reducing ticket prices for events has downstream implications on budgets for speakers, entertainment, lighting, food and beverage, giveaways, and other key elements of the experience.
Competing on product is also getting tougher and tougher, as even the most innovative companies in the world—like Uber or Snapchat—eventually get copied.
So what's left? The experience. And fortunately, the experience is delivered by human beings for human beings, so by definition it will be unique.
Here are some ways you can make attendee experience a differentiator for your next event:
Communication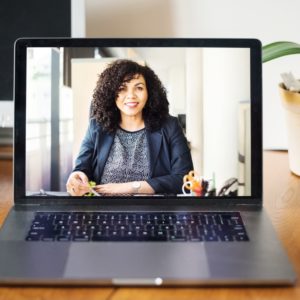 Every time you communicate with customers is an opportunity to create an experience, yet most of the time this critical aspect is ignored or just phoned in. Communication channels include the event website, registration page, confirmation/welcome emails, pre-event instructions, event signage, nametags, programs and table tents.
One particularly overlooked communication channel is the dynamic hold screens that are displayed to the audience before the event begins each day or in between sessions. Are they showing basic animated graphics with boring instrumental music, or a curated video of the cocktail party the night before accompanied by an upbeat, sing-along music playlist?
What is the experience you would prefer as an attendee? That should be the guide for determining the experience as a planner.
A Killer Emcee
Nothing will suck the energy out of a room faster than a dull emcee. Think of the teacher calling attendance ("Bueller? Bueller?") played by Ben Stein in Ferris Bueller's Day Off. If that's what your emcee is like, the entire vibe of your event will be ruined. The best emcees energize the crowd, keep them attentive and get them excited for the next speaker.
The emcee should generally not be an executive, a vendor or anyone who is not a trained public speaker. It is a critical role in making the experience memorable.
The Best Speakers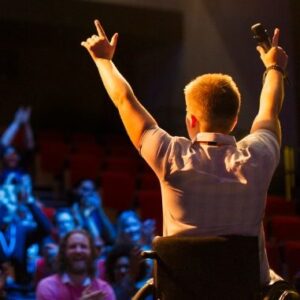 Even before the pandemic, corporations were taking a harder look at travel and entertainment expenses and demanding that conference attendees return to the office with actionable learnings. So it's more important than ever that the speakers at an industry conference keep the audience's attention and prevent them from reaching for their mobile devices.
Yet too often the speaker selection process is managed by the sales and marketing teams, and it usually identifies people in two major categories–sponsors and big corporate logos.
The sales team wants to fund the event with corporate sponsors, so they offer up speaking opportunities as a "carrot" to those willing to shell out thousands of dollars to have their name on the wall and in the program. The marketing team wants big corporate logos so they can show them to prospective attendees in hopes of impressing them with the quality of other people attending the event.
What's missing is any filter to determine if these people can actually communicate effectively from the stage.
Public speaking is a developed skill, and it requires the person on stage to maintain the audience's attention while educating them and hopefully entertaining them at the same time. You wouldn't want an untrained airplane pilot flying you across the country; why would you want an untrained speaker in front of your paying customers?
The best speakers have a "speaker's reel" so planners can view actual video of them presenting, have simple slides that put the focus on the speaker rather than tiny, unreadable charts or paragraphs, and a willingness to engage with the audience before, during and after the presentation.
Make It Shareable
The best way to generate buzz about your event is to have those participating share it with friends and business colleagues. So why do so many events make it hard to do so?
Make sure the event hashtag (you do have an event hashtag, right?) is prominently displayed on all signage and in the program. Also be sure to include the speakers' Twitter handles in the program, in any handouts, and preferably on screen during the presentation. This makes it easier for those of us who love live-tweeting events as a means of taking notes and sharing key takeaways with our social media followers.
Fun design elements like the conference hashtag in giant blocks, or selfie stations with frames and costumes, or screens displaying live social media streams—are additional ways to generate sharing.
What's At Stake
Remember that customer experience includes every single interaction a customer has with a brand. So for an event, that means the location, transportation, meals (and the lines to get to them), snacks, Wi-Fi, charging stations, networking, entertainment, hotel rooms and swag bags all contribute to the overall attendee experience.
One bad element can ruin an otherwise great experience at a conference and cause an attendee to reconsider returning the next year. But when they all work together to provide a fluid, consistent and remarkable experience, people won't just return—they'll bring others with them.
Dan Gingiss is an international keynote speaker, author, podcaster and customer experience coach with a 20-year professional background at companies like McDonald's, Discover and Humana. His newest book is The Experience Maker: How To Create Remarkable Experiences That Your Customers Can't Wait To Share which is releasing in September. For more information.