Who could have predicted a year ago that Zoom would be a major disruptive influence in the meetings industry? Years of speculation about the threat to in-person from videoconferencing was much ado about nothing until the pandemic. Now, conventional wisdom suggests that hybrid groups, which combine teleconferencing with person-to-person meetings, will be prevalent for the foreseeable future. But how will it affect 2021 budgets?
New Paradigm, New Challenges
The same forces (perceived cost savings, enhanced convenience, health concerns) that have exalted the benefits of working from home also wreak havoc on in-person event attendance. Consider these additional challenges for the meetings industry:
The new criteria for business and event-related travel now includes health-related risks, complicating the decision to approve conference attendance.
The uncertainty of blocking function space without being able to confidently predict virtual attendance vs. live attendance will require a new approach from both hotels and meetings professionals.
The extra space now necessary to accommodate social distancing in both meeting and dining venues will require renting more space for the same number of attendees and could result in price increases from hotels looking to recover lost revenues.
On the other hand, thousands of new attendees are being introduced to the world of conference participation online that will both enthuse and prepare them to attend those same events in person in the future.
It is possible that hybrid meetings may serve as a temporary transitional solution and will not create a negative financial impact after the crisis subsides. In the short term, however, meeting professionals will have to find ways to make revenues from fewer attendees and more expenses pencil out.
Hybrid Business Model Considerations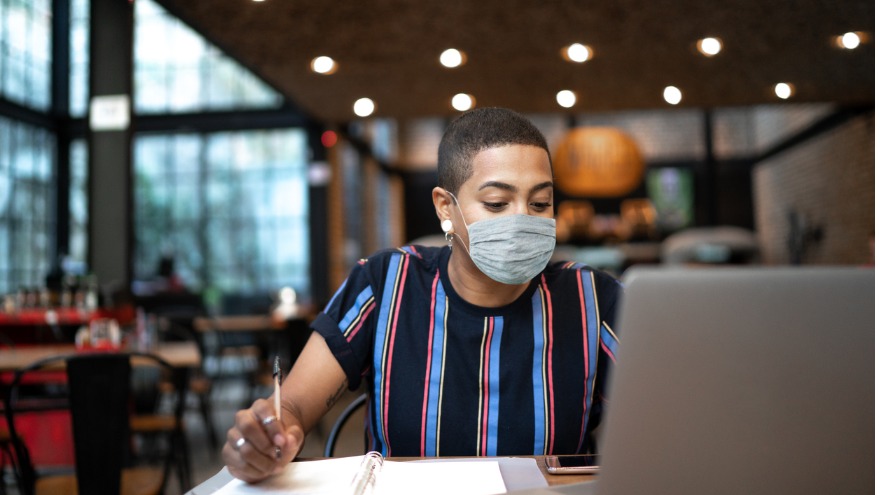 Ironically, the ability to secure the tech services required for an engaging hybrid event presents a new opportunity for meeting professionals to differentiate themselves by partnering with hotels who are prepared to step up.
But what will it cost? The scope and complexity of hybrid meetings production is vast and pricing strategies will be determined on a case-by-case basis, but the following factors come into play:
Regardless of the size of a group, the technology must be reliable, simple to use and well-designed, which should be reflected in the price.
Support from technology professional(s) with a sense of urgency and a friendly service mentality is also crucial for problem solving and logistical delivery of the meeting content.
Cost-based pricing components are derived from technical complexity, labor, equipment and set-up. The price range is also determined by the length of the event, depth of event integration and audience size and location.
Tapping into the creativity and innovation of virtual meetings is also an important value-based pricing opportunity. Analytics, online polls and sophisticated chat functionality are good examples.
Contracting for the bare minimum level of technical support is a bad idea. Engagement from an online participant is already tenuous due to the temptation to multi-task as well as the notorious short attention spans inherent in a remote setting. If an online experience is buggy or complicated, it is doomed to swift, unforgiving failure.
The financial implications brought on by hybrid meetings will include trade-offs; you may save money from reduced in-person attendance but will spend more on tech support for online services and inevitably for meeting room rental as a result all of the new health and safety elements and social distance spacing.
The notion that the online experience of conferences, tradeshows and incentive programs will prime the pump for future in-person patronage is hopeful and promising. While it ultimately may be more expensive to both attend and host an event, the quality of the experience will eventually improve as a result of the new standards (cleaner, less crowded, improved efficiency.) The pure joy of exploring new destinations, meeting people face to face and experiencing firsthand the collaborative, creative adrenalin rush of a well-run conference or tradeshow cannot be duplicated online. There is no substitute for being there in person.
Craig Jacobs began his career at Hyatt Hotels, went on to leadership positions at the Arizona Biltmore, Hotel del Coronado and Preferred Hotel Group and co-founded an online software company five years ago called Close the Gap. His strengths include sales, marketing, operations and revenue optimization.