A Survey Exploring the Motivations and Values of Independent Planners Might Help Lean Planning Teams Elevate Events
The future of events is a little unpredictable, to say the least. Predictions of a recession and headlines about military and health crises seem to pop up every day. That leaves companies hesitant to plan too far ahead or even fully staff their event teams. Once companies do decide to hire, many report they can't find the right blend of technical skills and human strengths or recruiting, hiring and onboarding is too expensive. And while predictions of a hybrid future don't seem to reflect our current reality, a shift to virtual for some events can lead to a scramble for personnel who know how to manage the nuances of streaming meetings.
Take the "Exploring the Motivations and Values of Gig Workers" survey today.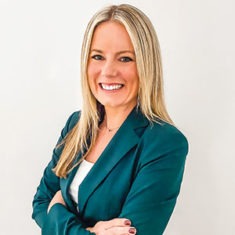 Tracy Judge, CEO of the event talent platform Soundings, thinks freelance talent could harness some of the skills still floating around after the massive pandemic layoffs to solve challenges companies face when planning meetings and conventions for 2024, but only if we have a better understanding of free agents and manage expectations and working relationships appropriately. That is a big "if" and the reason she is working with Temple University School of Sport, Tourism and Hospitality Management along with professors from Purdue University, Penn State and San Diego State University to survey this growing resource as part of a study called "Exploring the Motivations and Values of Gig Workers."
How Do Event Professionals Get Started in the Gig Economy?
As the workforce changed, many were laid off or furloughed from full-time positions and aren't looking to go back to a 9-5 office environment. Others—particularly parents and women—found they needed the flexibility the gig economy offers to manage their own workload and schedule. Still others had experience in some aspect of events and wanted extra income if they could find a way to market themselves on an event basis.
"Coming out of Covid, I think a lot of people learned that they don't want to be on the treadmill all of the time and they like being their own boss," Judge said. "Freelancing gives them the ability to have the best of both worlds—to manage their life and their business priorities."
Judge is particularly proud of the possibility that a freelance network can empower women to stay in the workforce while taking care of their families. A Harvard Business Review study showed that of the more than a million people who dropped out of the labor force in August and September of 2020, 865,000 were women. Two-thirds of highly skilled women said they would not have dropped out if they had access to more flexible job arrangements.
Read More: Female Leaders Share Their Pandemic Lessons
"It's not just the schedule, it's the stress of the job and the emotional and physical burden involved," she explained. "Freelancing gives women the opportunity to have the career that they want at the time they want it." That may mean working full time for a company when they are young and then, when they have children, staying involved by working 10 hours a week on a project basis with summers off. Allowing meeting professionals to maintain their productivity and find balance helps the planner and companies reach their goals.
The Emergence of Event Specialists
One of the developments Judge has seen as she has worked with hundreds of meeting professionals and companies is the emergence of event specialists. As the meeting professional career has become more complex, many have taken the time to learn advanced skills. In-demand specializations include registration website building, marketing, copywriting and brand development, executive producers and stage managers, and a relatively new one, AI event specialists.
Conversely, a company may only need that skill set for a limited number of applications so hiring a full-time person might not be practical. Gig workers can fill the temporary need with advanced experience honed over many different types of events.
Read More: Independent Planner Emergency Kit
"We believe in playing into your strengths," said Judge. "If you use your top five strengths in your daily work, you're happier and more productive." That may mean performing that work with multiple companies rather than taking on tasks outside your core abilities to make up the productive hours at one company.
At the same time, some may be looking to learn new skills and see temporary work as a way to expand their repertoire or a first step toward a possible full-time position.
Fine Tuning the Freelancer Relationship
Despite the upside for both parties, the freelancer relationship is not always a perfect one. Challenges remain. According to the results of a pilot study with 25 freelancers on Soundings' Future of Work Advisory Board shared at IMEX America in October, gig workers worry about the unpredictability of finding work, benefits and camaraderie. Companies may struggle with managing workers who don't "fit the mold."
That is why Judge is eager to hear from independent planners and former planning consultants about what they need from the relationship and what motivates them.
"It is important to understand what gig workers are looking for in an organization, the culture and expectations so companies can build models that will help them be successful when incorporating agile talent in their organizations," Judge said. That is why the next step is a qualitative study.
Read More: Gen Z Meeting Planners Navigate Post-Covid Job Market
Judge hopes to foster supportive work environments to effectively engage, retain and elevate the independent cohort of talent. "The freelance workforce can solve a lot of industry challenges if the events industry knows how to engage them," she said.
Take the "Exploring the Motivations and Values of Gig Workers" survey today. The deadline to have your experience included is Nov. 27.  Participants who complete the survey will receive a complimentary StrengthFinders assessment and be entered for a chance to win a 2-night stay at the Four Seasons Punta Mita.
Results will be shared in January of 2024.