In the 2021 meetings and events industry, International Women's Day, is really a celebration of resiliency and determination. Hospitality leaders who have made a career out of caring for guests, found themselves suddenly caring full-time for family members, their teams—and hopefully themselves. We asked some of these brave women to share their pandemic lessons from the last year. We hope you are as inspired by their stories as we were.
Read more: 100 Women Who Inspire Us
Amy Butterfield, Senior Vice President, Global Group Sales, Preferred Hotels & Resorts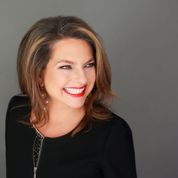 The biggest lesson for me was learning how to slow down and enjoy each leg of the journey, rather than focusing only on the destination. Before the pandemic, it was always go, go, go and while I loved my frenzied day-to-day pace, I see now what was missing—time to cherish the small moments. I was forced to look at life through a different lens and have since realized the gift the pandemic has given me: more time to invest in myself and my family. I now fully appreciate time on the deck with a good book, a stroll around the neighborhood with my pup and any conversation that doesn't revolve around politics or a deadly virus.
Brenda Collin, Senior Vice President of Europe, Preferred Hotels & Resorts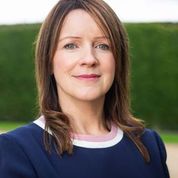 The biggest lesson was learning how to manage people and partners who were and still are under immense pressure. Never before have people been so pushed to their limits, which has caused them to react in different ways. We have to remember to be kind every day and understand what factors might have caused them to feel or think a certain way. Mental health manifests itself in so many forms. Being there for clients when they needed us was worth every minute of time invested.
Jacqueline Grace, Senior Vice President & General Manager, Tropicana Atlantic City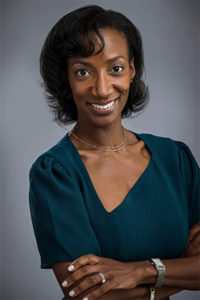 2020 presented many obstacles and challenges, which helped us hone our adaptability skills and pushed us to think outside the box at Tropicana Atlantic City. Restrictions on indoor dining forced us to pivot and get creative with ways that we could offer our guests first-class dining experiences outdoors. We took advantage of our oceanside locale and the unique real estate we have at Tropicana to create a fresh-air dining concept on the rooftop pool for our Chelsea 5 restaurant. This experience was so successful that we are continuing to look at ways to offer innovative, outdoor dining concepts in the future. However, one of the greatest lessons learned this year is the acute awareness of the pandemics within the pandemic, including the disproportionate impact COVID-19 has had on certain groups of people, including people of color and women in the workforce. Shedding light on this reality allowed us to lead with compassion through these unprecedented times and is aligned with our commitment to diversity, gender equity and inclusion for all team members.
Erin Henry, General Manager, Hyatt Regency Newport Beach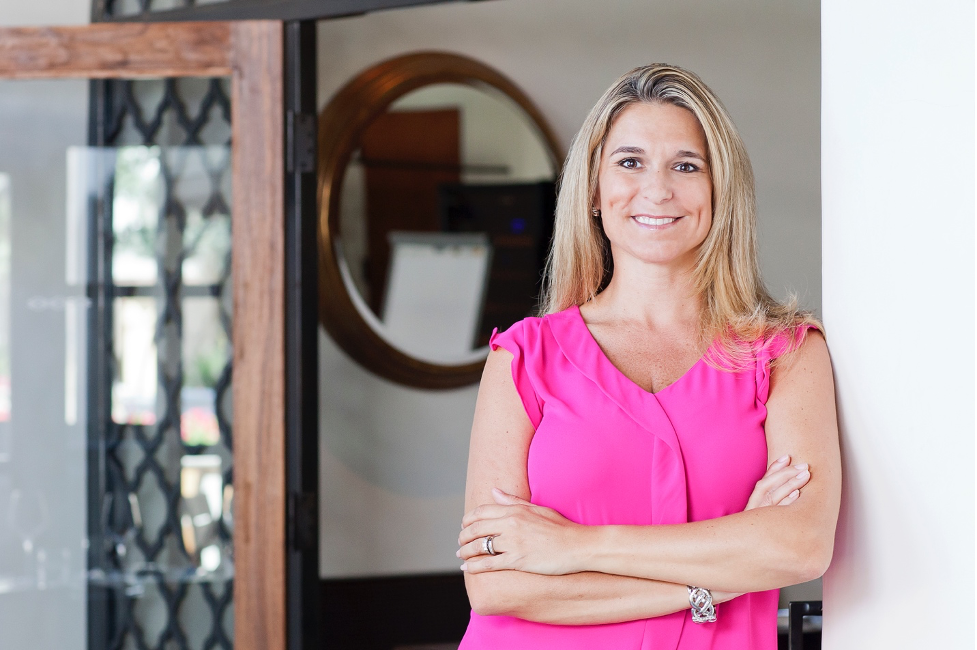 Over the past year, there has been time to reflect. As I dealt with many emotions, like most, the pandemic has dominated much of our energy, attention and emotions. My family contracted the virus last summer and while fighting every day to get better, life didn't stop. I still had a family to care for, hotel to run and people that continued to count on me daily. I have learned that caring for people is more important today than it was pre-pandemic. Today I listen more, ask more questions and enjoy quality time with my loved ones. Pandemic lesson…breathe!"
Melissa Jamieson, General Manager, Delta Hotels by Marriott Waterloo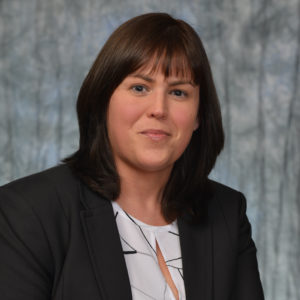 From this pandemic, the lesson I will take away is the value of connection. Connections are crucial to not just our emotional, but our physical wellbeing and as a result, it has been essential to find new and creative routines to enhance the way we interact. I am grateful we live in a time where technology allows us the ability to enjoy a meal together or celebrate a holiday via Zoom or FaceTime. However, like many, I too am eager to get back to a world of hugs.
Kori Johnson, General Manager, The Mayflower Hotel, Autograph Collection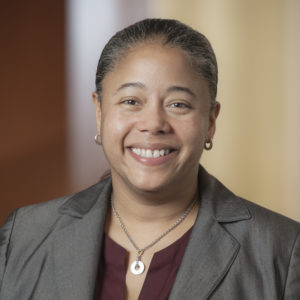 Most importantly, I've learned to be present. Prior to the pandemic, I would often enjoy quality time with my family, while still juggling work calls and emails, in hopes of doing it all. The pandemic has taught me how truly precious family is and when I'm able to unplug and be with them, it's important to be present. During this time, I have enjoyed spending more time with my daughter, who is attending virtual school. Watching her grow before my eyes and having the opportunity to spend quality time with her is more than I could have ever asked for.
Caroline Klein, Chief Communications Officer, Preferred Hotels & Resorts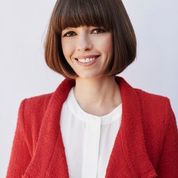 The curtain is up—it's time to be real. Realness resonates, especially during a pandemic when everyone is doing their best to tackle a new set of personal and professional realities. By being open, vulnerable and letting people see the real you—not just who you are when you're power meeting-shiny (which is easy now that everyone has likely seen and heard everything that goes on in your home during the day), it is easier to foster genuine connections and create an open environment that fuels collaboration, understanding and empathy.
Jenny Piccione, General Manager, The Ritz-Carlton Golf Resort, Naples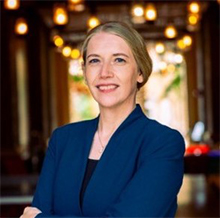 Our philosophy of putting people first has always inspired and resonated with me, and this pandemic has only strengthened this belief. The people I have the pleasure of leading are our most precious resource and as leaders, we have the critical role of supporting their wellbeing. In these unprecedented times, taking care of your team has never been more important so my advice and greatest lesson, is to be authentic, transparent and fearless because your team depends on it.
Kristen Pryor, General Manager, The Westin Riverfront Resort & Spa Avon, Vail Valley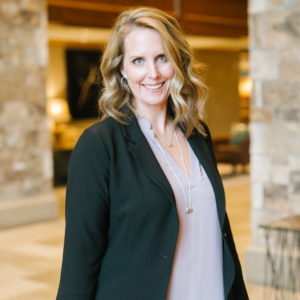 The pandemic has been a good reminder of resiliency, grace and patience. It has helped us to pause and re-focus on what is most important to the hospitality industry, which is that we are here to care for others. There are many ways to do that, from providing rooms to essential workers to offering travelers a place to reconnect. It was heartening to see the Vail Valley lodging community come together. We worked diligently to implement new safety standards to help the industry ultimately succeed.
Debbie Snavely, General Manager, Newport Beach Marriott Hotel & Spa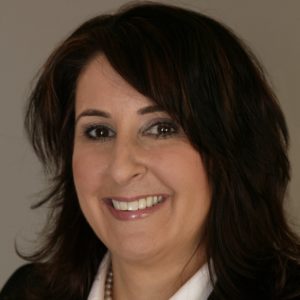 The most important lesson I've learned during the pandemic is to never take those around me for granted. While I've always appreciated my family, friends and co-workers, I realize that life can change in an instant. The ability to keep on going when things seem all but impossible, is only possible, with the help, support and love of those around me. I will strive to never miss an opportunity to say thank you and express sincere gratitude to everyone and anyone who lends a hand as well as to do my share to support others.
Kimberly Wilson, Senior Vice President, Global Corporate Sales, Preferred Hotels & Resorts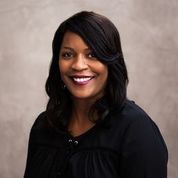 As I have searched for one word to describe my pandemic experience, a variety of options have flooded my mind: perseverance, hope, faith, create, adapt, adopt, problematic, together, isolation, sadness, joy, gratitude, guilt, family, loss, anger and love. The most prominent things I have learned are to process all emotions (good, bad or indifferent), to have compassion in all things (especially with others) and to pray more intently. I have given myself permission to emote and heal from the traumatic experiences over the past year in order to survive with a healthier and more optimistic outlook. After that reflection, I have realized I do have one word to describe my lesson: compassion.