When most attendees make travel plans, they consider things like hotel amenities, nearby restaurants and fun attractions. However, for the one out of every four Americans living with a disability, much more planning has to go into every aspect of a trip. Entryway width, overstimulating lights, transportation and more are accessibility factors that can limit how a disabled traveler experiences a business trip.
Alison Brooks, director of destination experience and advocacy at Visit Mesa, and Julie Pingston, president and CEO of Greater Lansing Convention & Visitors Bureau (CVB), proactively addressed the issue at  Destinations International Annual Convention 2022 in Toronto, Canada, last month. In "Focusing on Accessibility at the Destination Level," Brooks and Pingston spoke on how destination marketing organizations (DMOs) can make travel easier for everyone.
Jeff Robinson, director of marketing with Visit Indy and Santiago Corrada, president and CEO of Visit Tampa Bay, joined Mayaan Ziv, CEO of AccessNow, at the same conference to share tips for meeting professionals looking for information about accessibility before sourcing a destination. Smart Meetings talked to the CEOs of these last two DMOs to learn the story behind how and why they are investing in making their cities more accessible to all travelers.
Recognizing the Need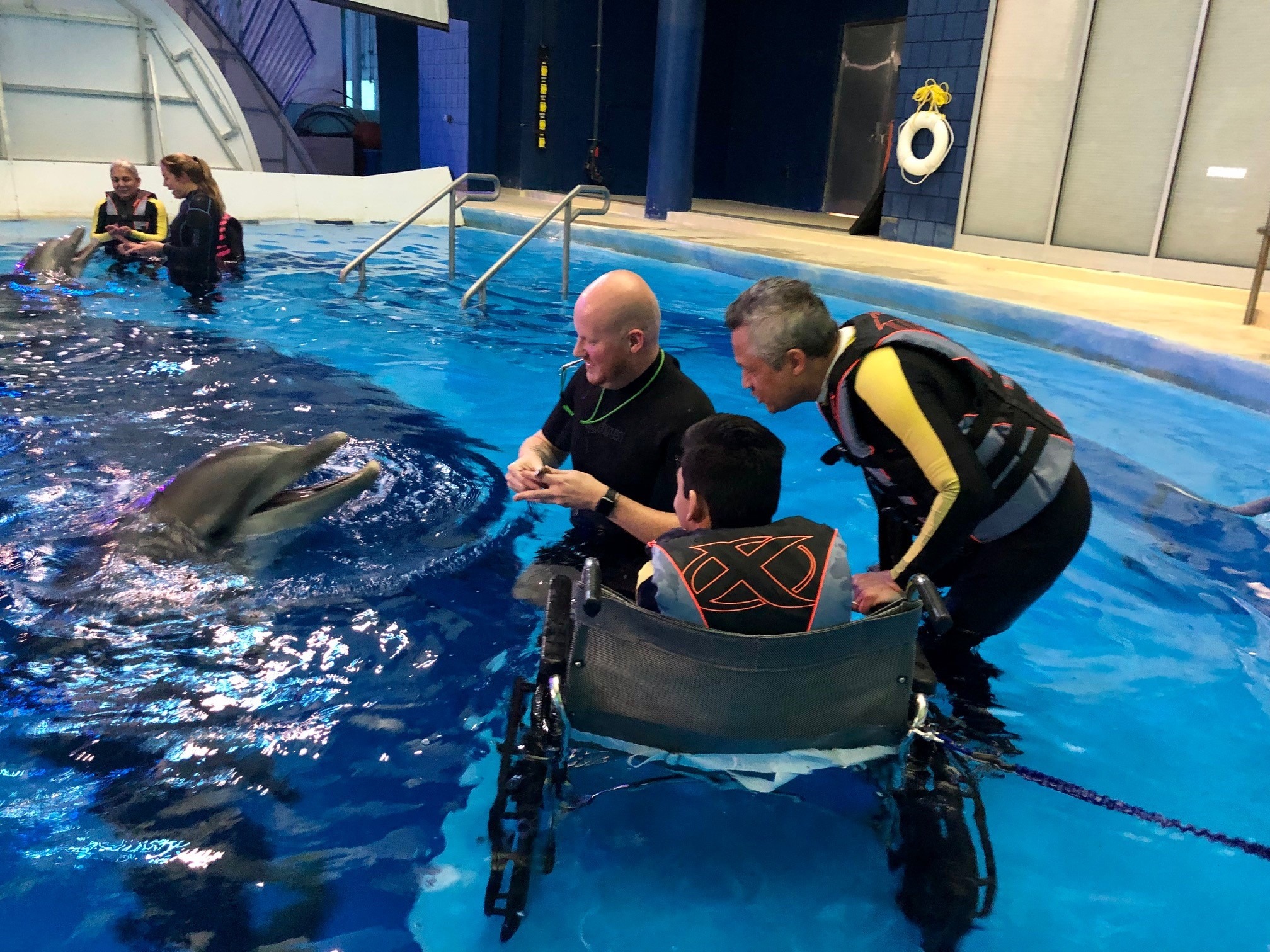 Leonard Hoops, CEO of Visit Indy in Indiana, became acutely aware of accessibility issues 17 years ago when his son Cannon was born. A brain injury during delivery gave him spastic quadrupeligia cerebral palsy, a condition that limits his movement through uncontrollable muscle contractions but has not affected his cognition. Hoops travels extensively with his wife and son, who uses a powered wheelchair, and usually has an easy time getting around.
When Cannon was six, Hoops and his family moved to Indianapolis, where he joined the destination marketing organization. Hoops wanted to plan a fun weekend out, but when he visited his own Visit Indy website, he found that he was having trouble finding information on accessibility at locations like the local museum or riverwalk.
"If I don't have accessibility info on my own website, who does?" he said during an interview, reflecting on his experience as the parent of a wheelchair user. Hoops reached out to Mary Huggard, now-retired vice president of tourism development at Visit Indy, who worked with her team to add as much accessibility information to the Visit Indy site as possible.
The link for details on what accessibility resources are available at historical sites, sports and recreation centers is now available at the top right of the home page through an easily identified wheelchair icon. No need to hunt through pages and sub-pages. The website has been recognized as the gold standard for accessibility by Jake Steinman, president and CEO of North American Journeys.
Read More: Plan a Disability-friendly Event with this Local Accessibility Guide
Representation is Key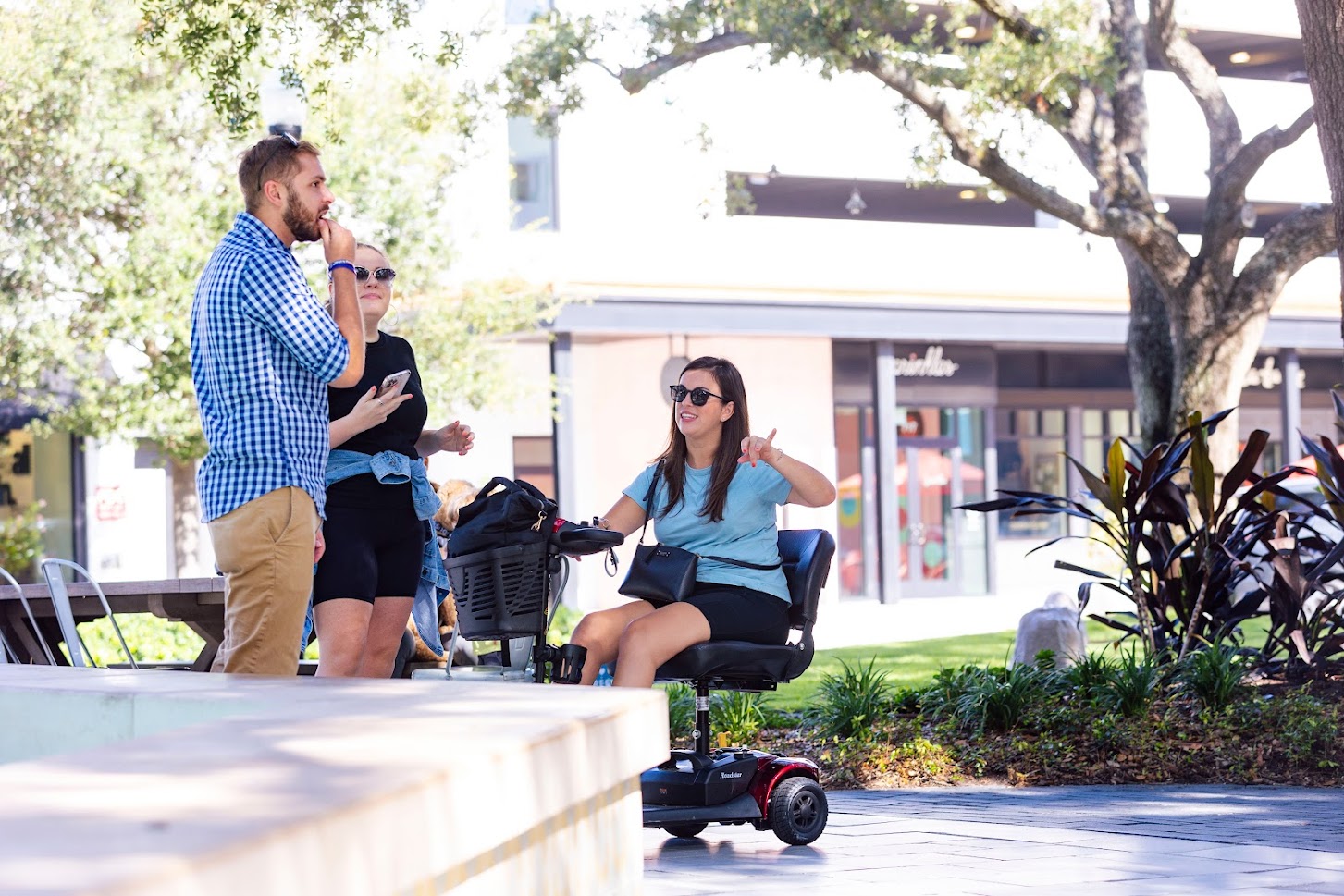 Corrada shared his aha moment in Tampa Bay, Florida. Diversity, equity and inclusion (DEI) have always been at the forefront of his mind as a Latino man in leadership positions. He began his working career at an elementary school teaching students with disabilities, where he sought to remove barriers to access wherever he could. Ten years ago, he moved into the tourism business, where he immediately began diversifying the board and advertising material to reflect the community of Tampa Bay.
"It's not the right thing to do, it's the only thing to do."
Santiago Corrada, president and CEO, Visit Tampa Bay
After six years with Visit Tampa Bay, Corrada and his team presented their marketing materials to the Tampa Bay Mayor's Alliance for Persons with Disabilities, an advisory board protecting the interests of the local disabled community. A representative approached Corrada after the presentation and asked how it spoke to their needs. Corrada realized that Visit Tampa Bay's marketing materials and website were sorely lacking in accessibility information. He set out to widen the organization's scope to include the disabled community.
Goals in Action
Hoops and his team at Visit Indy spent six months surveying and interviewing attractions, restaurants and more to gather information on what businesses were accessible and how. Jeff Robinson, senior director of marketing at Visit Indy, was tasked with taking this information and adding it to the website in an intuitive and easily understandable way.
He created the "Accessible Indy" page, which highlights accessible attractions, resources, travel organizations and recommendations from locals. In addition, most locations have accessibility information on their individual pages on the website. "Whether it's me or anyone in a similar situation, they're going to find accessibility information," Hoops said.
Meanwhile in Tampa Bay, Corrada and his team gathered a group of influencers and bloggers to understand the specific needs of the disabled community. They give the team a firsthand experience of what locations are accessible and where improvements can be made.
The Visit Tampa Bay website has guides written by their consultants on attractions accessible to all kinds of disabilities. Jamie Santillo, owner of accessible travel agency Adventures by Jamie, frequently participates in marketing materials and writes travel guides for the website.
"Whether it's me or anyone in a similar situation, they're going to find accessibility information."
Leonard Hoops, CEO, Visit Indy
At the same time, Corrada pushed the marketing team to expand their DEI efforts to include disabled individuals in promotional materials. In time, diversity in advertising became second nature to the team. "It's not the right thing to do, it's the only thing to do," said Corrada.
Accessibility for Meeting Profs
Favorite accessible downtown Indianapolis locations for eating and meeting are featured in Visit Indy's Accessibility Stories section of the website. Melody Cooper, a 27-year resident in Indianapolis with cerebral palsy, wrote about her top accessible locations to visit. Circle Centre mall and Mass Avenue are home to plenty of shops and a movie theater.
Cooper frequents Punch Burger, Scotty's Brewhouse (now Roots Burger Bar) and the Indianapolis City Market to meet coworkers for food and drinks. Roots makes an effort to hire people with disabilities, which Cooper appreciates.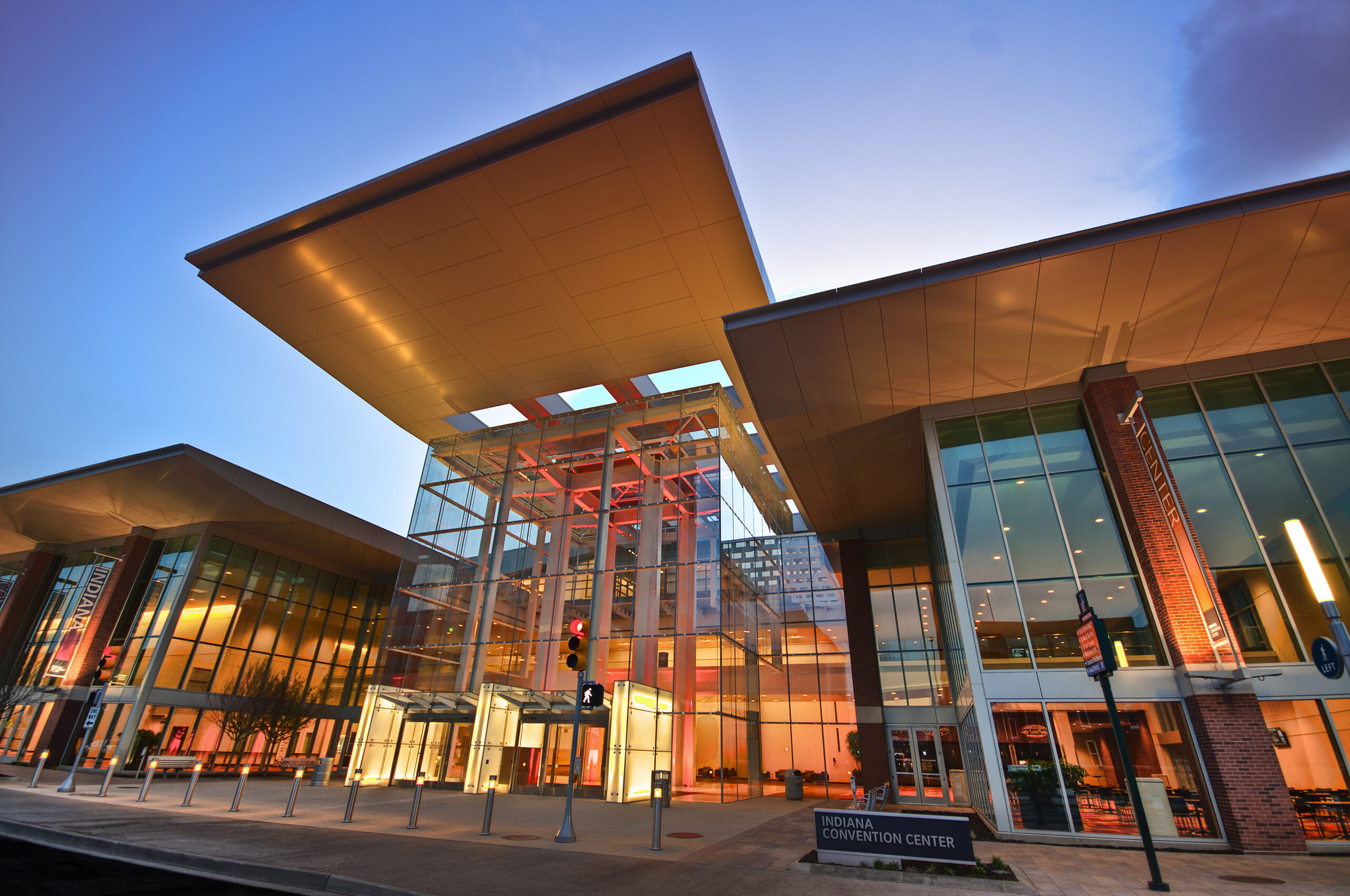 Also downtown is Indiana Convention Center, an ADA-certified building with more than 600,000 sq. ft. of event space that is surrounded by wheelchair-accessible hotels. JW Marriott Indianapolis and the surrounding Marriott properties, The Westin Indianapolis, Crowne Plaza Indianapolis, Le Meridien Indianapolis and more are all listed as wheelchair accessible.
For a venue farther north, cultural center Newfields has a variety of accessible spaces that cater to many types of events. An enclosed pavilion can host up to 600 people, while a theater and lecture hall can accommodate 530 and 168 people respectively. Attendees can also explore the Indianapolis Museum of Art that lives in the same building.
Down in Tampa Bay, the 600,000-square-foot Tampa Convention Center (TCC) is ADA-certified and right on the river. Embassy Suites by Hilton Tampa Downtown, The Westin Tampa Waterslide and Tampa Marriott Water Street are all wheelchair accessible and right next to the convention center.
Jamie Santillo demonstrated the accessibility of several local attractions in a video with Visit Tampa Bay. She was easily able to navigate her power chair through the Tampa Bay History Center, Tampa Riverwalk (which runs right next to the convention center), Lettuce Lake Park and The Florida Aquarium. A highlight for Santillo was iFly's All Abilities Night, a program at the indoor skydiving facility that lets anyone participate.
Santillo recommends hungry event attendees check out Colombia Restaurant for a 115-year legacy of Spanish food, accessible through a side entrance. Ulele uses local ingredients and Native American inspiration to create a highly rated experience a few blocks north of TCC. The owners of Colombia Restaurant also recently opened Casa Santo Stefano, an accessible Sicilian restaurant that serves lunch and dinner west of TCC.
Read More: 2022 Cheapest Airfare in the United States  
What's Next?
Hoops recognizes that his team's work is ongoing. He compared Visit Indy to Visit Mesa and their strong support of autistic travelers. As the first Autism Certified City in the United States, Mesa has gone above and beyond to accommodate the sensitivities that someone on the spectrum may experience. Hoops said that while Visit Indy is far from where it needs to be, it currently has one of the most robust accessibility information campaigns in the country.
Nate Swick, senior communications manager at Visit Indy, said in a statement that, "Perhaps the next iteration will dig into restaurants, hotels and meeting spaces." He said that the guide has encouraged local partners to seek out areas of improvement and fix them.
Corrada also has no intention of slowing down Visit Tampa Bay's accessibility campaign. "I always follow diversity, equity and inclusion with three other words: intentional, consistent and ongoing. The work is never done," he said in an interview. He wants his team at Tampa Bay—and anyone working on DEI—to feel good about ongoing inclusion. He sees it as a consistent way to improve the travel experience for everyone.
There will be areas of accessibility that can be improved upon, more disabilities to consider and new ways to include people with disabilities in the enjoyment of a destination. The destination organizations putting in the work have been joined by more and more cities as people are made aware of the importance of accessibility.
Travel experiences have been opened up to the millions of disabled Americans who deserve to see the world without worrying about threshold widths or unpaved trails. That is good news for meeting professionals relying on CVBs as the local experts for helping all attendees feel welcome.