Diversity, sustainability and violent crime were on the agenda for Destinations International Annual Convention 2022 in Toronto, Canada, this week along with a host of other social issues destination marketing organizations are taking on as they emerge from Covid empowered to address a larger mission of getting heads in beds.
More than 1,300 representatives from convention and visitors bureaus (CVBs) across North America and the world (600 of them first-time attendees) started arriving last week to take classes on everything from budgets and economic development to marketing and leadership as part of their Certified Destination Management Executive (CDME) training.
Much Respect
"We are at a significant time in the travel industry where we need to authentically reconnect with people and respect the places we choose to visit," President and CEO of Destinations International Don Welsh said.
The opening ceremonies paid respect with words and dance to the native and First Nations ancestors of the Western Canadian land beneath Metro Toronto Convention Centre.
This year's popular Global All-Stars presentation looked at programs in three destinations—Los Angeles, the Netherlands and West Virginia—that considered the needs of locals when building creative programs to appeal to post-Covid visitors. West Virginia Department of Tourism Secretary Chelsea Ruby shared success stories from a targeted message to remote workers looking for an affordable, outdoorsy lifestyle.
Global All-Star panel agreed that creative, intentional tourism management can be a source for good. @discoverLA @WVPanhandle @miles_partners #AC22Toronto pic.twitter.com/bsfJrrwpDC

— JT Long (@SmartMtgsJT) July 20, 2022
Los Angeles Tourism & Convention Board President and CEO Adam Burke shared his vision for a city that works for everyone and Group NAO CEO Signe Jungersted outlined steps being taken around the world that prove creative, intentional tourism management can be a source for good.
Read More: California: A Shining Diamond
The action-oriented panels on ripped-from-the-headlines topics were in line with opening keynote speaker Chip Conley's advice to ride the waves of trends and plant seeds during uncertain times. The founder of Joie de Vivre (now JdV by Hyatt), former Airbnb strategic adviser and now founder of Modern Elder Academy advocated for a sustained curiosity to fuel the hard work of regenerating the meetings industry.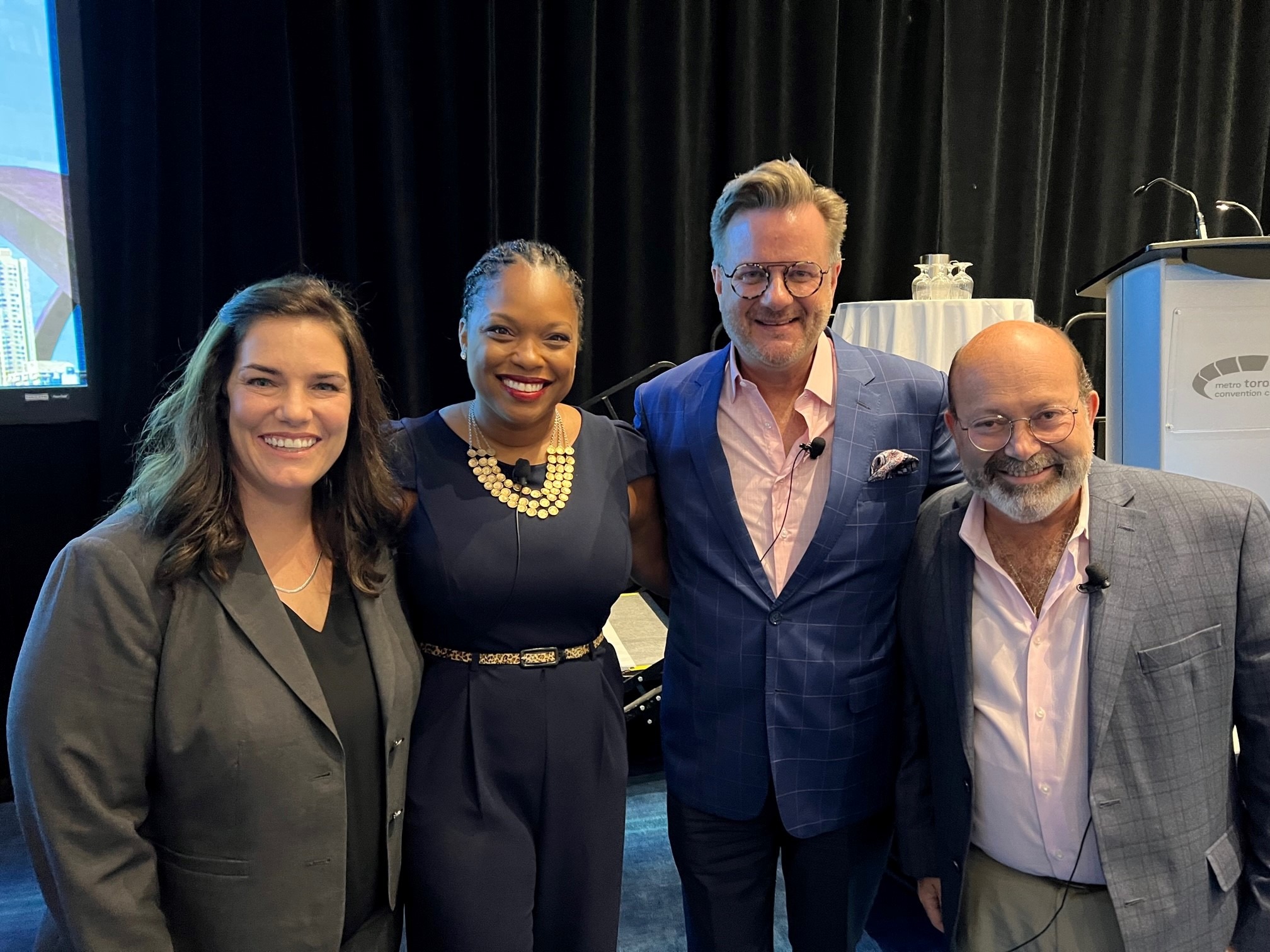 He suggested that destinations and hotels are actually lifestyle curators who help people refresh their identities. "You are where you stay," he said. Catering to nomad remote workers could be the next wave fueled by sharing aspirational images and having conversations with prospective visitors about living a meaningful life.
That visionary approach was echoed in the closing keynoted from Canadian Men's National Soccer Team Head Coach John Herdman, who said, "Too many people are too comfortable with being comfortable," It's time to do uncomfortable things.
All Included
Sessions outlined best practices for helping everyone feel welcome at events. A new study from iolite group outlined the power of multicultural marketing to support small, minority-owned businesses and enhance visitor experiences. A new EDI Assessment tool was introduced by Destinations International Chief Diversity Officer Sophia Hyder Hock. It will help destinations create equity, diversity and inclusion goals while tracking progress. "What gets measured gets done," Welsh said from stage.
Read More: Eastern Canada: Northern Exposure
The conversations in Toronto were not the end of the story. New 2022-2023 Board Chair Al Hutchinson, president and CEO of Visit Baltimore and Vail Ross, senior vice president of sales and marketing at STR and new Chair of the Destinations International Foundation, set some high goals during their installation and immediately delivered on one of them. "As we look forward to the year ahead, it is critical for our industry that we focus on membership engagement, workforce development, post-pandemic marketing support, and diversity, equity and inclusion," Hutchinson said.
He then announced that Destinations International Foundation Historically Black Colleges & Universities and Hospitality Scholarship has raised $180,000 to attract underrepresented and ethnically diverse students who are seeking a degree in hospitality management or tourism management. "I truly believe that together as an organization, we can make critical and lasting impact on the state of tourism as we tackle some of the most important issues facing our industry," he said.
A Hospitable Spirit
The pinnacle of the annual event is The Spirit of Hospitality celebration and fundraiser. This year, it took over Stackt Market, Canada's largest shipping container market with a fun outdoor vibe featuring the Destinations International House Band. Tourism Cares, a group dedicated to ensuring tourism remains a force for good, was named the 2022 Spirit of Hospitality award winner.
"This is a critical time where destinations must balance the interests of their local communities, foster equity, diversity and inclusion principles for there to be true belonging and maintain sustainable tourism practices. The Spirit of Hospitality encompasses not only the welcoming aspect, but one of protecting a sense of place," CEO of Tourism Cares Greg Takehara said.