Now that most parts of the country are on the downslope of the whiplash Delta variant, meeting professionals are reassessing what their future programs will look like. For a preview, we asked Eric Holmen, CEO of Splash, the event marketing software company that powers tens of thousands of business events each month, for trends in how organizers are adjusting their programs. Spoiler alert, it could be smaller, more tech driven and hybrid, but not in the way many expected at the beginning of the year.
A Hybrid Shift
"We saw a lot of hybrid experimentation when live events started coming back in June and July," Holmen said, after sifting through keywords and calendars of customers using the platform to promote their programs.
Those hybrid meetings are coming in lots of different shapes and sizes. Some large groups are throwing a camera in the room to capture the presentations for an extended remote audience. For smaller groups a progression of virtual content sharing followed by some in-person workshopping and closing a few days later with virtual lessons learned might be more effective. "I think in the future we are going to see more mixing it up rather than simulcast," Holmen said.
By definition, hybrid meetings are a mixed bag. The addition of a virtual option allows for dramatically higher registration rates, which can help build a marketing funnel. But Holmen's data shows that attendance rates are much lower. At events held between mid-July and mid-August, only four out of ten people (39.5%) who registered for virtual actually attended compared to almost seven out of ten (66.6%) who committed to going in-person. "It is not the same level of engagement and intimacy, but it is a good database-building activity," he conceded.
More: How to Create a COVID-era Event Marketing Plan
The result of this best of both worlds approach could be increased ROI as the incremental additional cost of virtual streaming technology could pay off in greater reach. "Think of it, unlike a physical ballroom, there is no limit on how many people can attend virtually," he said. "You will come out ahead when you consider all the numbers in the pipeline."
Best Practices
Some hybrid events are engaging better than others. "The best engagement across platforms takes a lot more work up-front, a lot of preparation," said Holmen. The most effective events allow attendees to get to know each other in advance, matching people with commonalities based on LinkedIn and other profiles like a good dating site. "That way you can cut through the noise and get a much better connection," he said.
The best hybrid event producers have also gotten much more comfortable using customer relationship management tools to maximize the data being generated about who is attending, what is resonating—and what isn't. "Event marketers need to get good at being part of the data flow," he said.
An Adrenaline-Filled Future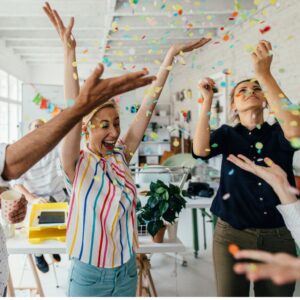 Holmen predicts that now that vaccination rates are rising and infection rates are declining in most of the United States, there will be a "normalization period" where hybrid becomes a norm. During that time, the total number of virtual events could decline, but the value of each one will increase. "There won't be one every week, but there will be more preparation around each one," he said.
The future for virtual and hybrid could be as an augmentation to promote an in-person road show or workshop.
When they are less ubiquitous, Holmen expects attendance will go up and about half of those who sign-up will actually attend.
"In-person is like the roaring 20s right now," he said on a phone call from an event he was attending. The smiles all around him proved what the data was already saying. The percentage of his customers' events that were in-person rose steadily from April 2021 through August 2021, indicating that, at least prior to the Delta variant disruption, in-person events were coming back.
"You get all the endorphins, energy and adrenaline, it's great," he enthused. For at least the first year, he sees in-person as the preferred way to connect and consume content because people missed the interaction so much. But those high-fives might be planned in parallel with programming for those who can't attend or want to make the most of their precious time together.
"We are in for an exciting couple of years ahead," he concluded.
How to Prepare for a Hybrid Evolution
Hybrid may be in the eye of the beholder. Scott Frankel, president of Animatic Media & Conference-On-Demand +LIVE, predicts an evolution of hybrid events. "The tricky thing here is that the term hybrid is somewhat ambiguous. If you were to ask 100 planners what hybrid means, you will get 50 different answers and they are all correct," he says.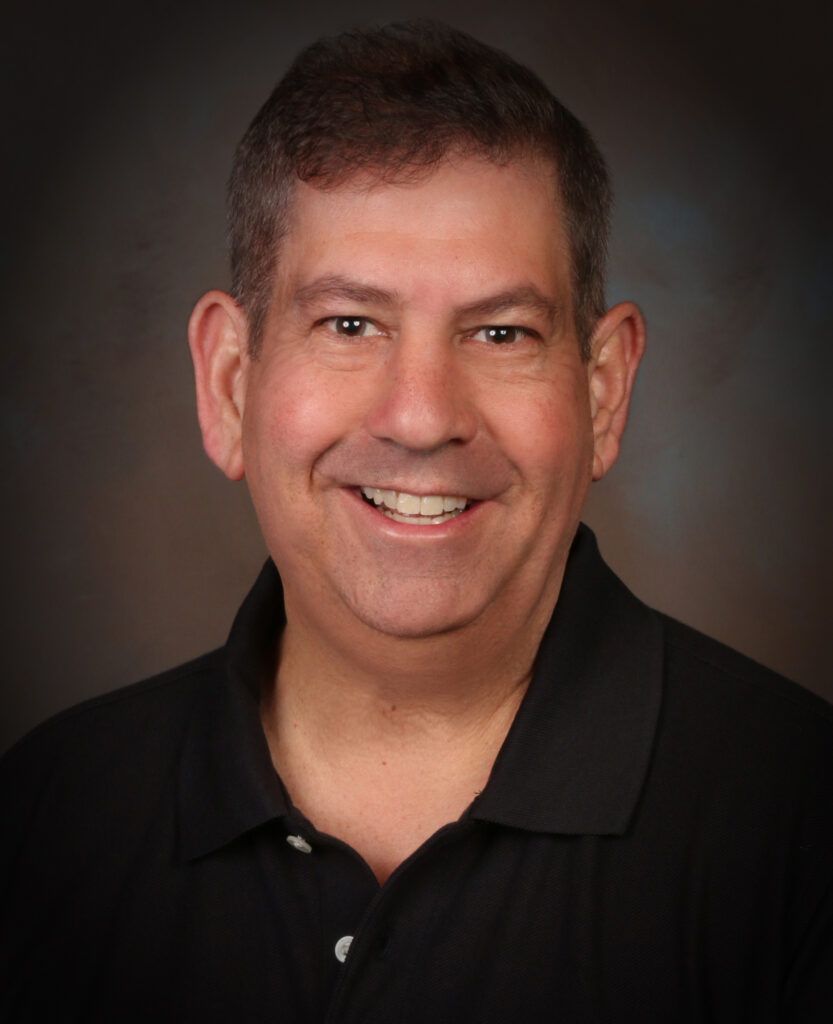 Whether you define a hybrid event as bringing in outside speakers through a stream and playing it in front of an in-person audience or streaming out a presenter at an in-person event to an external audience or any combination of both of these, you are right.
For many meeting professionals, a hybrid program is equivalent to a safety net during uncertain times. If you are planning on an virtual component and there is a resurgence of an outbreak, or any other occurrence that might hinder attendance at an in-person meeting, you have a hybrid or virtual solution baked in. "It is much easier and cost-effective if you plan for hybrid even if you don't use it as opposed to trying to add it in last minute," he explained.
Also due for a comeback? Session/slide recording of content. Frankel reported that Animatic Media's Conference-On-Demand service for posting in a post-event portal has seen an increase of over 40 percent in the past few months. This classic streaming option makes content available for attendees who didn't make the trip to the in-person event or want to see more content they may not have gotten to see onsite due to their schedule. "Plus, organizers can choose to charge for their content," he added. Win-win.
The next big thing? Frankel's money is on Augmented Reality or what he calls "Enhanced Content". Conference attendees could soon hold up their smart devices to elements around an event that will superimpose enhanced content. This content may be on screens in a session room, monitors around the event, printed show graphics and signage as well as exhibit booth materials. By holding the device over a graphic a layer of interactive content will be displayed, links can be clicked, etc. Some common uses are linking to premier sponsor websites, bios and links to presenters LinkedIn account and even video playback.
This is a two-step win as there are sponsorship and content revenue opportunities for show management as well as more of a "touchless" environment to limit the amount of printing waste and hygiene touch points.
Other Covid long-tail impact could include a sensitivity for procedures to protect staff, attendee and speakers using a health "passport". "You will see more integration of automated temperature testing with automated notifications to show management and touchless registration," he predicted.
"My greatest hope in 2022 for the AV industry is that the amazing people with worlds of knowledge are able to adapt to the new environment," Frankel said. "I am hopeful that there will be a new sense of appreciation which will, in turn, manifest itself to amazing service provided by vendors. I hope this pushes our leader to think more creatively and be more proactive in coming up with new ways of doing things."
As we win the battle against Covid, corporate travel bans will be lifted and the industry will boom once again, he concluded.