Call it king. Call it queen. Just don't call unimportant. Whatever it is, content is arguably the dominant force behind events, especially virtual events. What your content comprises is crucial, as it determines engagement, retention and attendee return rates. This is the name of the game in the latest Smart Meetings webinar, "Backstage Pass: Producing Compelling Content That Drives Engagement," which was also part of Cvent's Bigger Future Ready webinar series.
Hosted by Alyssa Peltier, senior manager of industry solutions, and Julie Haddix, senior director of industry solutions and customer marketing for Cvent, along with expert tips by two industry professionals, a discussion was had about the word's relation to the event marketer, what it really means to create compelling content and how to make creative layouts.
Defining the Ambiguous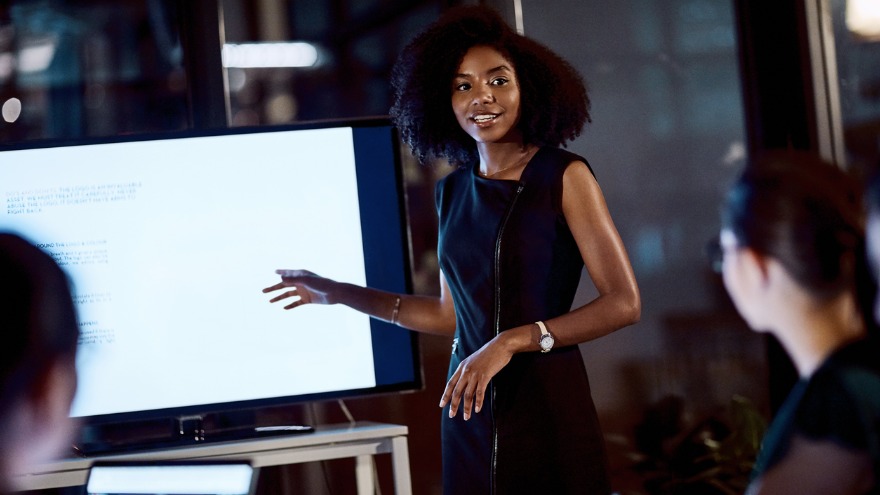 Peltier began the webinar by asking what the word "content" even means. "It's quite an ambiguous term and yet we tend to use it a lot in our conversations," she said.
"When most people say it, they're thinking about the deliverable, whether it be a blog post, webinar presentation or your session within an event," Haddix said. "But when you think about content, you really have to start back a few layers and think about what your objective is or what the story is that you're trying to tell your market."
"Make sure that you understand why you're saying what you're saying, what you're saying, what you want to say and what you want your audience to come away with, and that's really what your content is," Haddix continued.
"Content is a word that we all throw out," Peltier said. "Everybody has responsibilities in terms of content; we all have our preconceived notions of what it is and what it could be at an event. It's not just about words on paper. It is about how we bring that content to life."
As the content creator for Cvent, Haddix admits she thinks differently from the event planner, which makes collaboration and communication crucial. "How I want the message to get delivered is impacted by our planning data, so it's really important that we work together and make sure that we're on the same page," she said.
Tips from Experts
Britney Faustine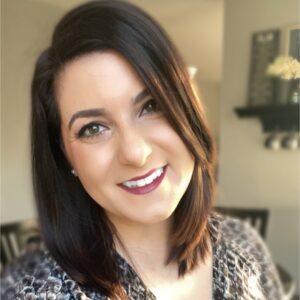 Faustine, senior manager of professional services for Cvent, talked about her experience working for Cvent's professional services team and how to evolve beyond the PowerPoint presentation: "For the past year, I've been charged with not only pivoting our on-site team to facilitate virtual events, but I have also zeroed in on the advanced production part of our role, assisting clients in elevating their meetings and creating meaningful, memorable experiences."
One of Faustine first encounters was with Cvent's 2020 Connect. "I worked behind the scenes as a producer, knew all of the creative specs and scripts associated with our run of show, but when the day came and I watched Reggie [Aggarwal, president and CEO of Cvent] speak for the first time from my converted dining room table, I was blown away by just how engaging he was. This was not like a Zoom meeting. This was a performance. I laughed at his jokes. I got goosebumps when he talked about the resilience of our industry. It was a conversation over coffee. It was a celebration over drinks."
Since then, Faustine has been working with customers to evoke the same feelings for their audiences. She calls it going "beyond-the-grid." "Whenever I get on the phone with clients, I ask them what their goals are, and their answers are always the same: We don't want our event to feel like a Zoom meeting," she said.
Creating a virtual meeting that feels like more requires going beyond content. "I produced a session at [Cvent] Connect that was chock-full of animated graphics and funny GIFs. It was one of the most watched sessions, not only for its content, but for its comical one-liners and its supplemental imagery. Everyone loves a good meme," she said.
Ashley Stewart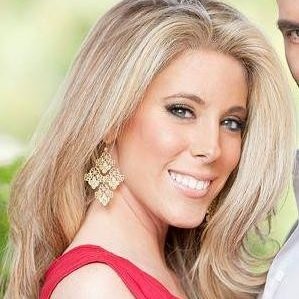 Ashley Stewart, freelance executive producer, has worked with companies such as Google, Oracle, Miss USA and Cvent, and has worked with Connect in some capacity since its conception.
"I think both planners and producers of live events learned a lot," Stewart said. "We realized we can no longer choose specific sessions and presentations to highlight the [virtual event]. We learned how to showcase all our sessions virtually. We learned that we needed to create more clear, concise and riveting content," she said.
Stewart believes there was a need to focus on delivering content that was worthy of our virtual audiences' time. "We all had to start thinking about how we could make this engaging, so our audience tuned in, where they wouldn't want to walk away and finish the dishes or jump up as soon as the doorbell rang to get that package at the door. Through this, we really started to master this virtual world."
Luckily, we have now mastered the two components, live and virtual events, so there's no need to create an entirely new plan, she said. "We simply need to modify the one that we already have with a special focus on each of our audiences."
As for hybrid events, Stewart listed her priorities.
"The first is that the production value has to be there. While it is appropriate, in some instances, for our presenters to join from their homes spaces and focus on delivering the content, you should consider bringing on a producer or a production team to help these presenters with not only their recordings, but their live presentations," she said. "They need help ahead of time, understanding how to use the technology in the best way possible. In many instances, your presenters need help adjusting their camera angles and their lighting. Working on their audio is well worth the investment."
There are more ways to get creative in how you showcase your presenters, Stewart added. "Consider investing in roving cameras, gibs and cranes, and don't always feel like you have to shoot straight on."
Stewart's second piece of advice was to not try to take on all the responsibility. "I know that both event planners and producers have personalities and skill sets that really allow us to think that we can do anything and everything. We always find way to pull off the impossible."
And while not impossible, Stewart advised against having one individual or team focused on both audiences. "It's really important to have two teams that are giving their full dedication to the audience. Those teams will then need to come together and ensure the plans for each audience are complementary. You want to make sure you are staying in your lane, but that you also come together frequently to share ideas to make sure your goals are in line," she said.
Lastly, Stewart recommended finding elements that will engage both the in-person and virtual audiences, so you're not duplicating all the work. "You don't necessarily need a completely different run of show for your virtual audience and another one for your event audience. Just add some columns and make sure that what you're doing complements [the other]," she said. "Make sure that some things that you do are exciting for both audience segments and remember that sometimes your virtual audience actually has a better seat in the house, and they're getting a better view based on those camera angles you use and how you're producing the event."
Through the chaos, at least new skills were learned, much to Stewart's delight. "I don't think a lot of event planners or managers were producers, and I don't think a lot of producers had experience managing and planning events," she said. "This past year, we have all had to learn a new skill set. Why I'm so excited for hybrid events is because now we have a whole new respect for one another. We speak each other's language and moving forward we're going to have the opportunity to work better together because our worlds collided."