When Maritz Global Events decided it was finally time to get back to face-to-face, the experience-design company brought 500 people who represented the entire meetings ecosystem to Seattle—clients, employees, team members and partners—and focused on talking openly and solving shared challenges. Next& at Hyatt Regency Seattle this week was envisioned as the evolution of a February virtual event (that lasted a month with new content dropped daily) and a subsequent Next& community that kept the conversation going.
Smart Meetings talked to Maritz President David Peckinpaugh; Enterprise Vice President of Brand, Experience and Innovation Ecosystems Greg Bogue; and Visit Seattle Vice President of Convention Sales & Service Kelly Saling for lessons learned in the company's first return to in-person gatherings since the onset of the pandemic.
See also: Essential Seattle: A Post-COVID Site Inspection
People First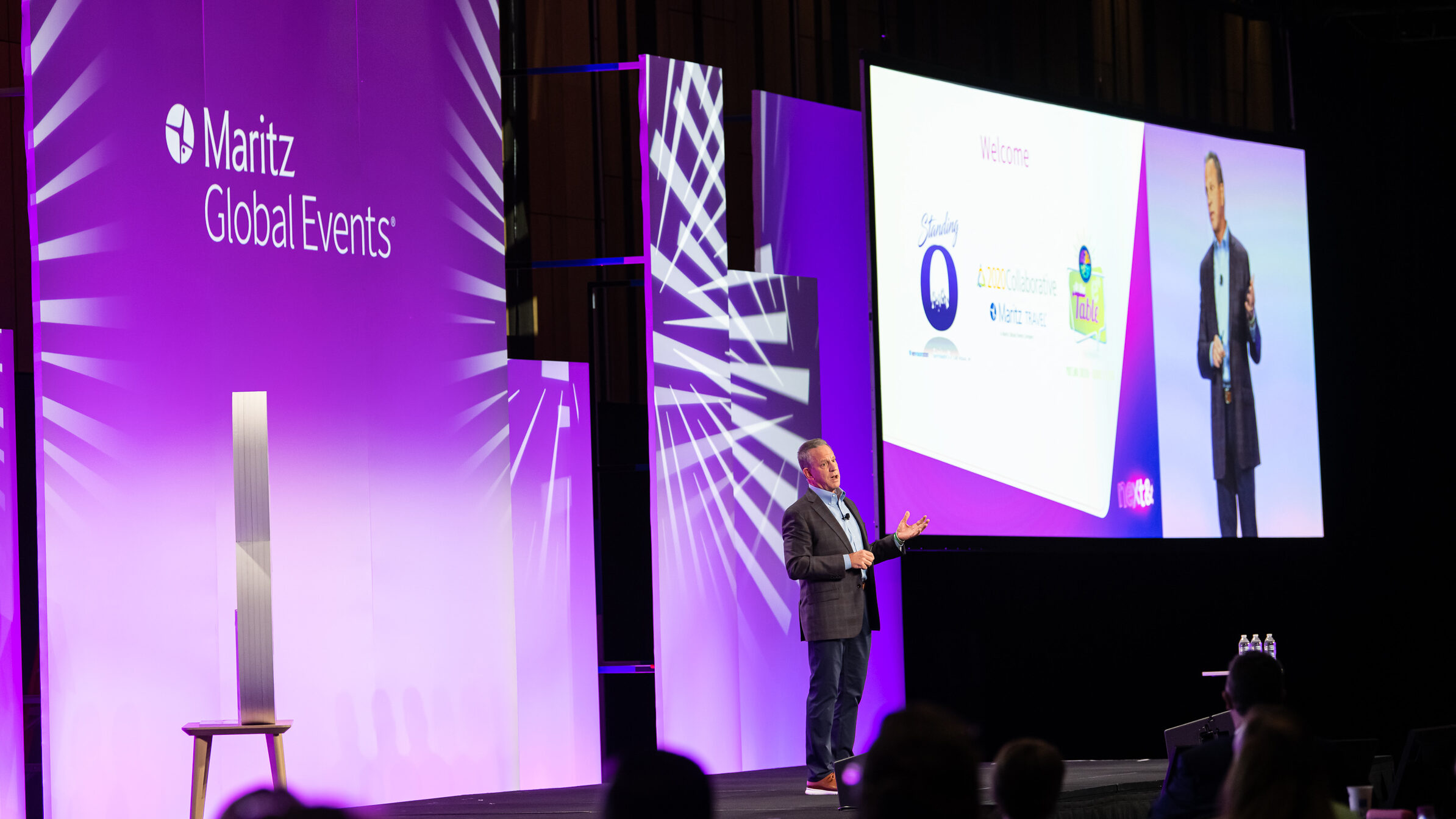 The improv spark this event was based on was a completely new approach for Maritz. Bogue said it required a new content roadmap. "We initially took a traditional approach and considered keynote speakers, but quickly decided we needed the community to focus on solving problems together."
The result: themes of People First, Business of Events, and Creating Next& Experiences.
The agenda was mindful of people's information and emotional needs. Sessions were no longer than 45 minutes, followed by 30-minute breaks. Days started later and lunch was a little longer. If people didn't feel comfortable in a ballroom, they could watch on their devices in the lobby. Suggestions from locals for where to get out and enjoy the city—listen to cathedral bells or find fun coffee shops to check out—were built into the event app.
Seattle has an abundance of meetings infrastructure projects under construction to discover right now. Four separate billion-dollar-plus projects are in the works, including Washington State Convention Center Summit building, which recently topped out and is scheduled to open in mid-2022; that's the same year as final touches will be completed on a waterfront reimagining. Climate Pledge Arena is set to open in October in alignment with a Seattle-Tacoma International Airport (SEA) expansion.
"If we are going to ask people to wear a mask, we are giving them breaks so they can take a walk outside if they need to," Bogue said. "People need time and space to find what fits them."
Visit Seattle's Saling added, "Opportunities like this feed us with the energy we need after the last year and a half. Seattle is a resilient place."
A Commitment to F2F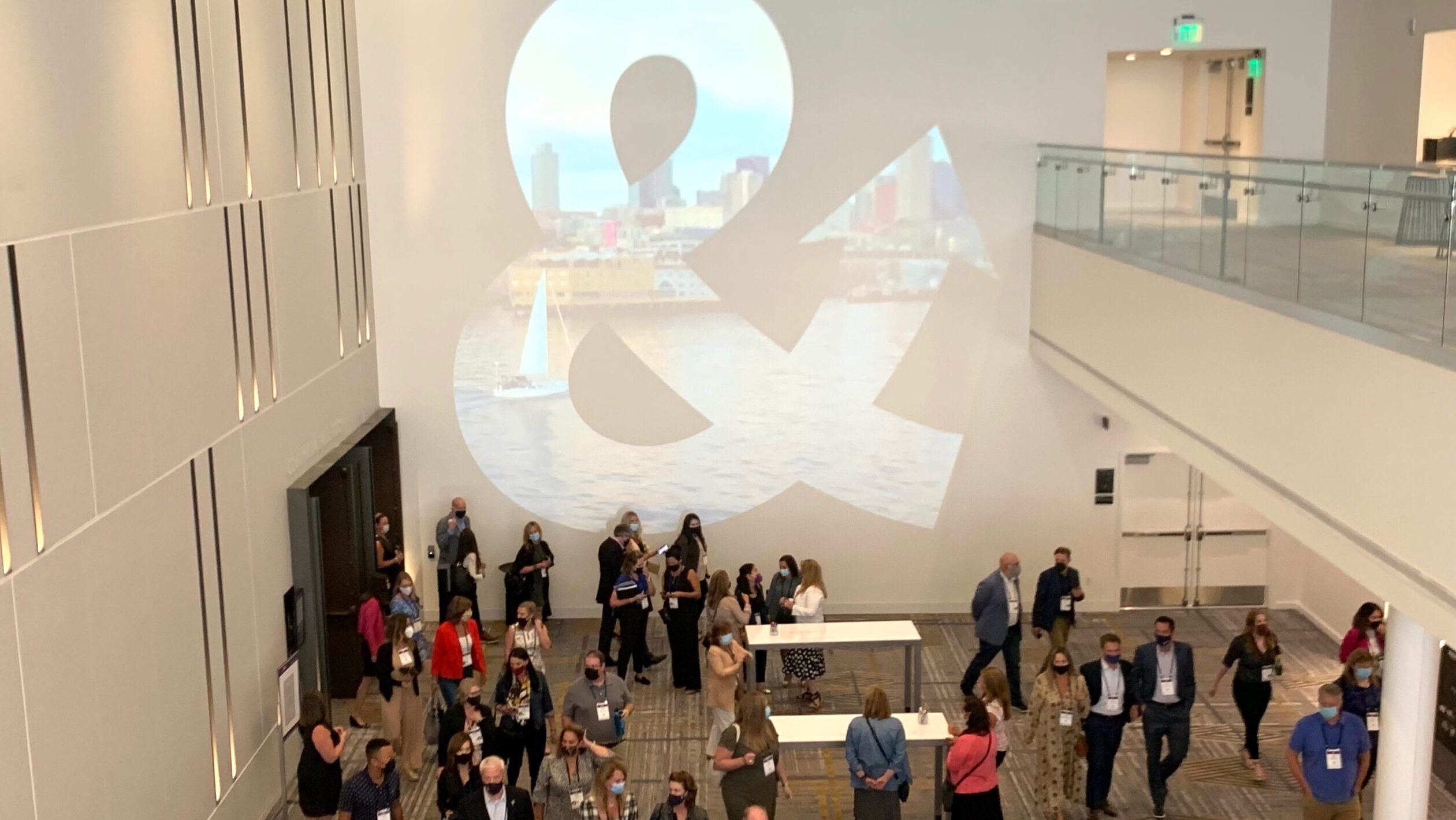 During planning, the team considered a hybrid event, but decided against it. "We believe in starting with goals and objectives and designing to that rather than starting with the format," Peckinpaugh said. The solution may be F2F only, or virtual or some combination. In this case, it was to record sessions as "digital expressions" to be edited and shared with the community later.
"With everything we have been through, we felt our commitment was to face-to-face, so the majority of our effort needed to be on that because it was so lacking for 18 months. That was an intentional decision," Peckinpaugh said.
He was mindful of the toll the pandemic has taken on the industry. "Think about how many have left and may never come back. We are dedicated to future of the industry and helping people building meaningful careers here," he said, adding that he believes we are at a critical tipping point. "We need to attract innovators. The battle for talent is alive and well, and the focus of this in-person gathering is to find solutions to attract them together."
Proactive Protocols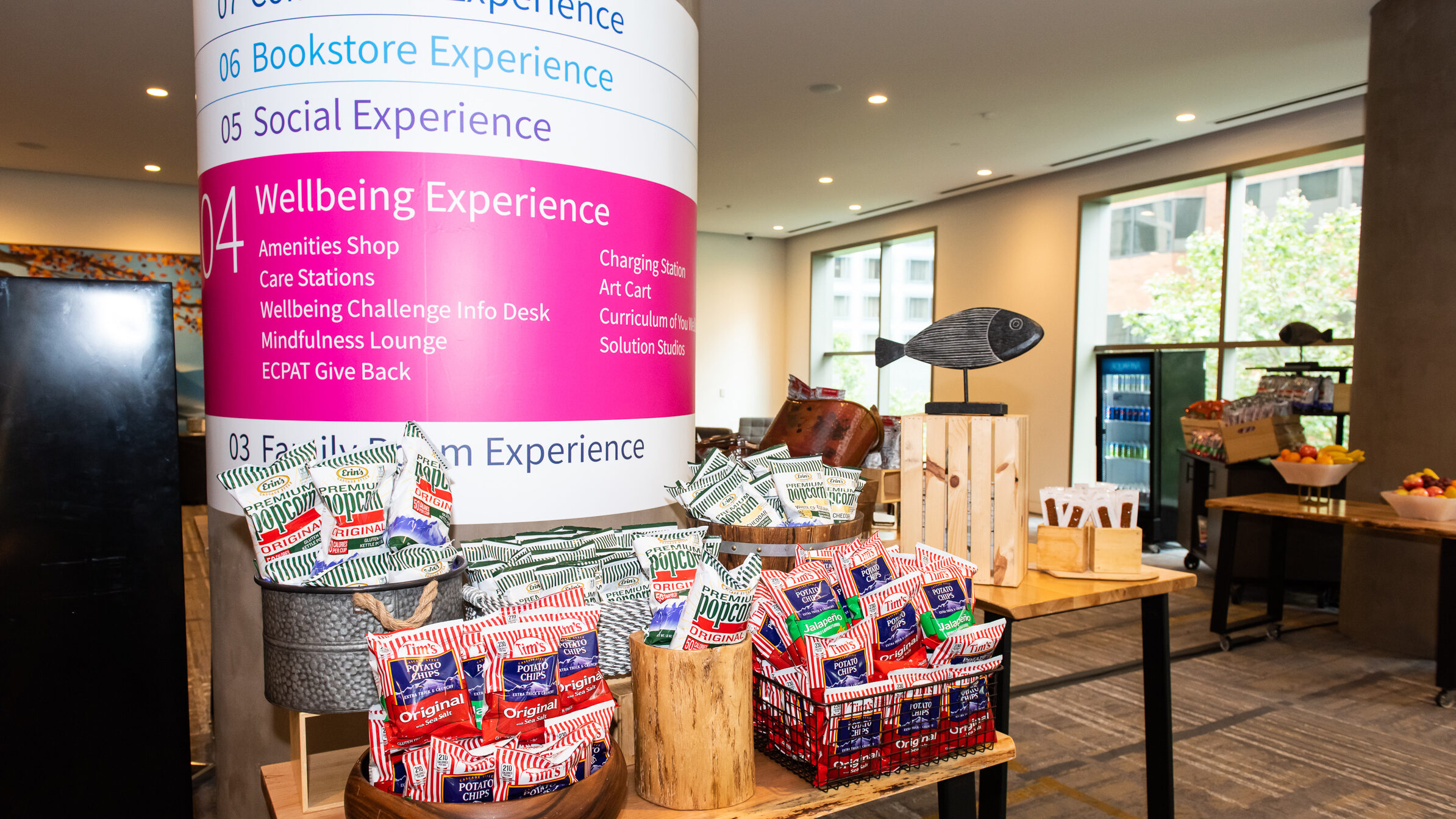 Although the decision was made to move forward with the combined event in January, the exact details were a moving target as Covid case counts and requirements in the state changed almost daily. "Objects were shifting in flight," Saling said. "We were looking at each other, holding hands and walking forward," she recalled, because long-term planning isn't possible in the current environment.
By the time the group arrived Aug. 16, the county was 72 percent fully vaccinated, the governor had lifted all requirements on vaccinated groups of less than 10,000 and only an indoor mask recommendation was in place. Pax West, billed as a celebration of gaming and gaming culture, the first major conference (17,000 attendees, though normally it would be 25,000) was only a month away from loading in.
Over the last year and a half, Maritz had been actively developing best-practice safety guidelines and proactively put them in place above and beyond local requirements. Peckinpaugh joked that the group "drank their own Champagne" (a riff on eating their own dog food) by following their Plan Well, Meet Well guidelines.
"We also put a lot of the onus on personal responsibility, asking people to take their own temperature, mask indoors and not put others at risk," Bogue said.