Editor's Note: As part of Back Light, a series of articles sharing illuminating insider observations, we asked Anh Nguyen, head of community engagement at twine, to start a conversation about how meeting professionals are managing the question of requiring vaccinations at events.
#Eventprofs Rejoice! A time that seemed like a far-off dream—a fantasy almost—is now upon us. With governments and countries all over the world starting to lift restrictions on gatherings, the light at the end of the Covid-19 tunnel is becoming visible as we emerge from the darkness.
Event planners can now start to think about what life looks like on the other side. The distribution of vaccines has ushered in hope and excitement for the industry, but with it comes a host of complex questions, and the role an #EventProf plays in all of this is not a simple one.
Duty of Care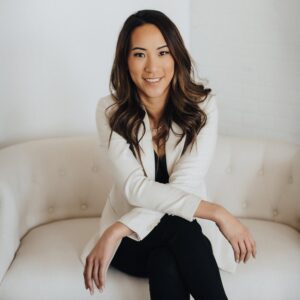 As event planners, we've always taken responsibility for the safety and security of our attendees while they were in our care. Traditionally, this included clear emergency and evacuation procedures, what to do if the building was on fire, or making sure that special needs and requirements were looked after. It is universally accepted that if the building is on fire, everyone wants to get out, and it was our job as event professionals to have a plan in place for that. But what happens if not everyone wants out of the fire? Or if the understanding of the fire isn't a universal one?
The polarization surrounding every aspect of the Covid-19 pandemic has been palpable. Close or open borders? Masks or no masks? Lockdown or herd immunity? It seems that you can't talk about how to manage the pandemic without hearing drastically opposite perspectives from both sides of the spectrum, and the "cure" for the pandemic is no different.
With the rollout of vaccines, paired with the return to live events, planners are now faced with one of the toughest questions we've been faced with since our industry was shut down 12 months ago: "How do we create safe, healthy environments for our attendees while still ensuring our events are inclusive and accessible for all attendees?"
The Vaccine Passport Dilemma
Many events that have begun their relaunch are insisting attendees have a vaccine passport before admitting entry. We've seen technology providers start to offer vaccine passports and tracking. We also heard from the CDC that fully vaccinated individuals do not have to wear masks indoors anymore. On the surface, this looks like an easy, no-brainer solution. Get vaccinated, we know you're safe, things can go back to normal, and you can come to the event.
In a recent discussion on this topic, I was reminded of the film GATTACA, a 1997 dystopian science fiction film where two classes of humans co-habit earth—one group conceived through careful genetic selection (making them superior from a genetic perspective) and one group conceived naturally—also known as invalids. The film centers on Vincent Freeman, the protagonist who was conceived outside the eugenics program and struggles to overcome genetic discrimination to realize his dream of going into space.
Although this might be a bit of an extreme analogy, the idea that as event planners, we can control who has access to certain events, education, networking opportunities, arts, culture and content based on their vaccination status, has eerily similar connotations. If we believe that events are designed to connect audiences, spark collaboration, share best practices and create community, the idea that we may be intentionally leaving out a segment of the population seems to create a disconnect we have to manage.
Vital Questions
What are the long-term effects if certain cultural, religious, racial or marginalized groups who are not able to or choose not to get the vaccine are not able to access live event experiences? How does this impact long-term innovation and knowledge transfer?
How does our event vaccine policy navigate privacy and freedom of choice while ensuring attendee safety? Do we put our attendees at risk if we choose not to implement a vaccination policy for our events? Are we even legally allowed to discriminate on vaccination status?
On the flip side, without the assurance of a safe and healthy environment, how do we regain consumer, sponsor and stakeholder confidence in face-to-face events to start the rebuilding of our industry? Many attendees will not feel comfortable returning to large crowds and gatherings unless event owners and planners can promise a fully vaccinated attendee base.
As #eventprofs, what is our duty of care? Do we become the judge and jury when it comes to deciding who's in and who's out? This is one of those complex topics that does not have a clear right or wrong answer. There are ethical, health and legal implications that we need to be talking about as an industry.
The Event Vax Debate
If this is a conversation that you think #eventprofs need to talk about, register here to join us for a #twineTalks session on this topic on Thursday, May 27 at 9 a.m. PDT, 10 a.m. MDT, 12 p.m. EDT, where #eventprofs can consult with each other about this hot topic. We will follow with a Twitter Chat on Tuesday, June 1 at 11 a.m. PDT, 12 p.m. MDT and 2 p.m. EDT using the hashtag #TheEventVaxDebate. We want to hear what is working for you and your groups.
Anh Nguyen is the Head of Community Engagement at twine. She supports #eventprofs around the world in creating forums for engagement, networking and connection during their events. She whole-heartedly believes that having conversations with each other is how #eventprofs uncover solutions to our most complex, complicated issues as an industry.