Crowd control is going to be on meeting planners' minds in the first few months of the post-pandemic era, and there's no better model for how to herd the hordes than the Walt Disney Company. Disney's global theme parks welcomed just shy of 156 million guests in 2019, according to the TEA/AECOM Theme Index and Museum Index—nearly twice the number of international travelers who came to the United States during the same year.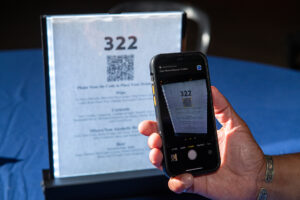 While Covid may have put a pause on the magic in early 2020, Disney's Florida parks and resorts have been open since last July, operating at reduced capacity and with a variety of adaptations to reduce crowds. Reservations are now required to attend the parks. Socially distanced lines snake throughout the park, with "cast members" managing traffic and jumping in quickly to correct guests not wearing their masks properly. QR codes, RFID-based "MagicBands," mobile ordering apps, and other digital technologies help reduce social contact. Disney has even ditched traditions like the opening "rope drop" (when crowds cluster at the front gate), and the parks' popular parades have been replaced with "cavalcades," in which costumed characters make brief, surprise appearances around the parks to reduce crowds from clustering.
Meanwhile, Disney's meetings business has been up and running since the parks opened, albeit on a reduced scale. The company's meeting team has been running hybrid meetings (with remote and in-person attendees); they can send "Disney at Home" packages to remote guests and run online trivia games during meetings to keep everyone tapped in to the magic. Meetings and events can be brought to life with presenters from Disney-owned properties like National Geographic or Disney Institute, which provides training in the management practices that have made "The Mouse" so successful.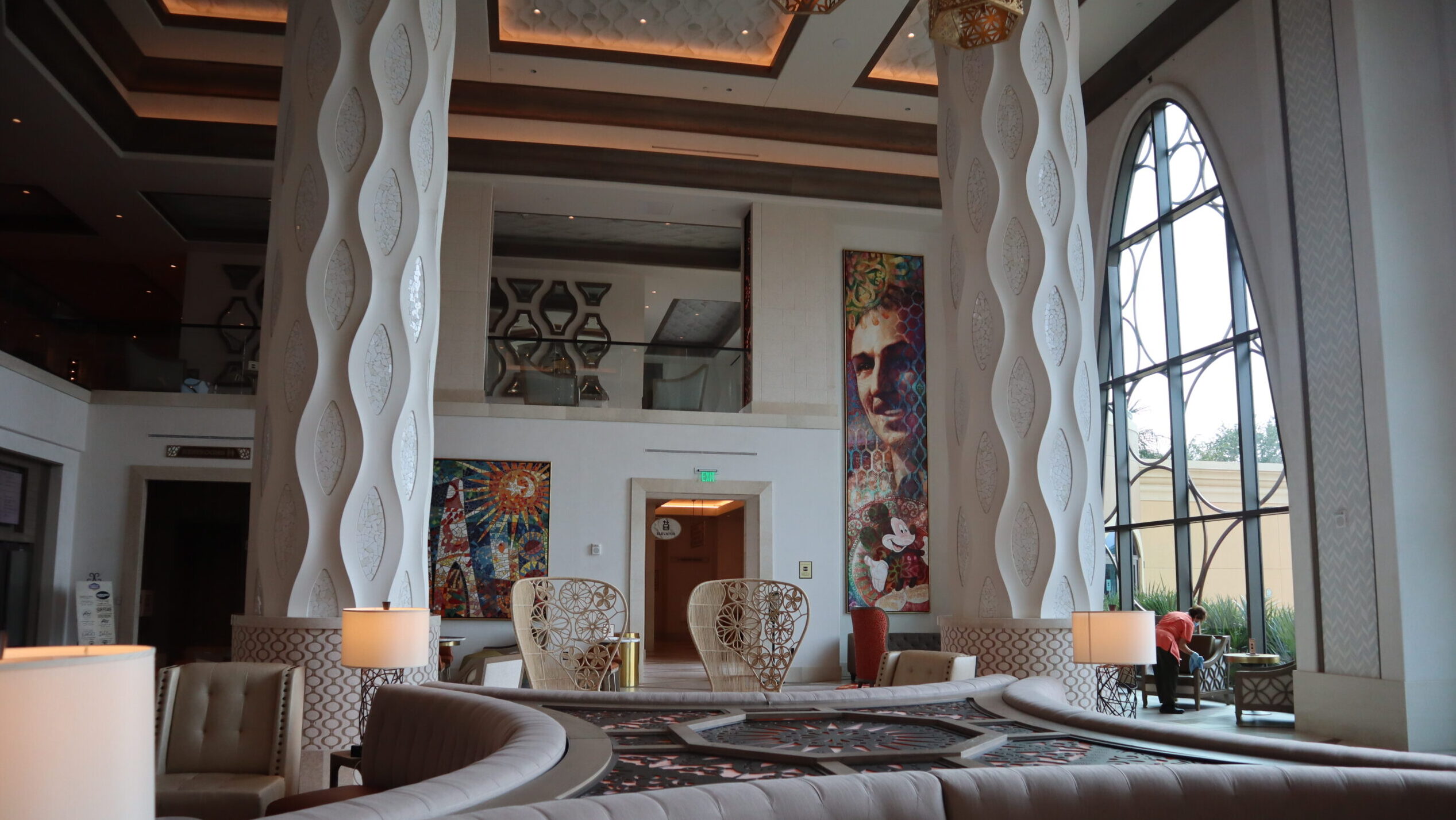 At Walt Disney World, attendees can stay at properties like Gran Destino Tower, a new Spanish-themed hotel tower within the Coronado Springs Resort that opened just a few months before Covid hit. Located directly adjacent to Disney World's largest convention center, the 545-room property is themed after a film produced by Walt Disney and surrealist artist Salvador Dalí; groups can sip sangria and snack on tapas while gathering in attractive indoor and outdoor meeting spaces, or during an event in the stunning top-floor lounge and restaurant.
California's Disneyland, meanwhile, is only now opening to guests, but the park has new attractions (including the mind-blowingly elaborate Star Wars: Rise of the Resistance), and new amenities in its properties, including a new spa in Grand Californian Hotel. Disney California Adventure is developing a new Avengers-themed campus, and the company recently announced a proposed major expansion, DisneylandForward, that could add new retail, restaurants and other amenities in future years.
For further insight into what meetings are likely to look like in the coming months, we reached out to Amy Pfeiffer, Director of Convention Sales & Services for Disney Destinations. (Note that responses have been edited for length and content.)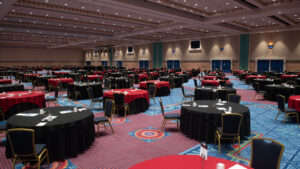 What should planners expect in terms of how their meetings will be different from how they were before COVID?
The planning time for a meeting has nearly tripled, since each aspect requires pre-planning from a health and safety perspective. For example, the way attendees flow in and out of a general session, while also maintaining physical distancing, should be worked out in advance.
One visible change is set-ups that promote physical distancing while also allowing for networking. Disney resorts around the world are tailor-made to accommodate, with expansive convention centers and large outdoor spaces for coffee breaks, meals, receptions and recreation. QR codes help reduce lines that might form at bar service. An attendee scans the code, selects a beverage from the menu, indicates their table number, then sits down and waits for the beverage to be delivered.
Innovative technology already in place throughout the Disneyland and Walt Disney World Resorts has also helped enhance the Disney Meetings & Events experience. Examples include online check-in with digital key access, mobile ordering at quick-service restaurants so attendees can grab a tasty meal between sessions, and other contactless solutions.
What are some practices that Disney World has adopted that meeting planners (and the industry broadly) might learn from, in terms of how you manage the logistics of distancing, mask regulations, etc.?
As a best practice, we ask clients to assign someone on their leadership team to be an onsite partner to help ensure meeting attendees follow safety protocols. This reinforces a joint focus on coming together in a safe manner. We also created a "Know Before You Go" tool so meeting planners can notify attendees in advance of the safety protocols in place.
Promoting the health and safety of our guests, clients, cast members and the larger community is a responsibility we take seriously. We encourage others in the industry to also follow the guidance of government and health officials as they bring meetings back.
What tips or advice would you have for meeting planners for how they can run more effective meetings during this time?
Reliable technology is key to hosting a successful meeting, whether it's virtual, hybrid or in-person. At Walt Disney World Resort in Florida, a new full-production studio with green-screen technology at Disney's Contemporary Resort helps meeting professionals tap the production and entertainment expertise of the world's premier entertainment company to deliver their messages and content digitally and creatively. It's a great way to create pre-produced content or deliver content live to the virtual audience.
In addition, all Walt Disney World Convention Resort indoor spaces are equipped with Wi-Fi and hard-wired services supplied by redundant, high-capacity Internet bandwidth for groups of varying sizes—all for no or low cost, depending on options selected. Complimentary Wi-Fi is available in guest rooms as well as public spaces.
What would you say to planners who might be having a hard time imagining what meetings or conventions will look like when Covid regulations are still in place?
Customization and creativity are the drivers that will move the industry forward. It's never been more important to partner closely with your hotel sales-and-services team in developing your event. Done right, meetings in the current environment can be as productive as ever. This also presents an opportunity to reimagine all aspects of an event. We had one group that found a physically distanced set-up actually helped them meet their meeting objectives. Learning from that, they plan to recreate the setting we created in their future meetings.
Things may look different today, but with creativity, planning and the right hotel partners meeting professionals can still create events that engage attendees and deliver on an association or business' needs.