Destinations International's 2020 Virtual Annual Convention streamed over two days vividly illustrated the challenges and upside of the state of what the organization dubbed The Great Interruption—a pandemic, civil unrest, massive unemployment, a recession and a giant cloud of sand from the Sahara. The event brought more than 1,000 industry leaders together in St. Louis in 2019, but attracted more than 3,000 for the 2020 virtual event, originally scheduled for Chicago.
Relive lessons from Destinations International's 2019 Annual Convention.
Speaking Out
Destinations International didn't shy away from difficult conversations. Members shared their experiences as Black-Americans in the industry and what they saw with the killing of George Floyd. Responses were collected in a touching interview called, "Five Questions About Race, Answered by Black Tourism Professionals." The frank video runs 8 minutes and 38 seconds (the amount of time the police officer sat with his knee on Floyd's neck). It also shared the importance of having difficult conversations about how to learn and grow as an industry and a society. The conclusion? It's time for non-Black tourism colleagues to call out comments that are not appropriate, bring the right people to the table and make equality part of DMO core values and hiring practices.
Funding Priorities
One of the massive financial challenges facing destination marketers all over the country is the sudden loss of funding from transient occupancy taxes when hotel properties were forced to at least temporarily close to slow the spread of novel coronavirus, a budget-killing reality that is still happening in many parts of the country.
Jack Johnson, Destinations International chief advocacy officer suggested thinking about the "next normal" by diversifying from public sources of revenue and telling the story of the benefits destination organizations bring for the entire community. That includes hotels, but also sports arenas, cultural centers, restaurants, transportation operators—what Johnson called the usual and unusual suspects.
"We argue that a destination organization is a community asset responsible for programs promoting a community as an attractive travel destination and enhancing its public image as a dynamic place to live and work. Everyone benefits. Some more directly than others. Some much more directly than others. If that is the case, then our funding should represent that," he said.
As part of the annual Global All-Stars Innovators Showcase presentation, Rita McClenny, president and CEO of Virginia Tourism Corporation; Todd Davidson, CEO of Travel Oregon; and Signe Jungersted, CEO with Group NAO, shared a path for keeping destination marketing organizations relevant in the current travel reality. Jungersted called it a hybridification that put the DMO in the role of inclusivity builder, eco-system visionary, climate change fighter, community asset and economy builder.
Make a Difference
Mitch Albom, the author of Tuesdays with Morrie, closed out the conference by describing the life-changing impact of a trip he took to visit his college professor Morrie Schwartz in his final months. The visit turned into weekly life lessons about living and the experience turned into a best-selling book, Tuesdays with Morrie. The lesson? "Giving is living."
Albom shared his personal story of the power of philanthropy and travel. "When we resume meeting, people will want to go where they can give and be given to," he said. "They miss destinations where they can make a difference, vs. destinations that are different."
Special Recognition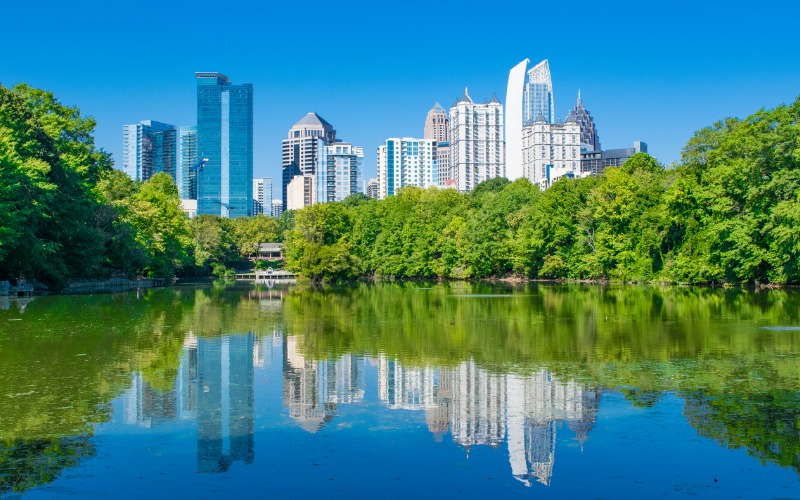 Of course, one of the reasons associations meet is to recognize members who have excelled in the previous year. Shifting to a digital meeting couldn't stop the group for celebrating 15 members who received a Destination marketing Accreditation Program seal for commitment to industry excellence and meeting industry standards for performance and accountability.
New Accreditations:
ATL Airport District CVB – With Distinction
Greater Raleigh Convention and Visitors Bureau
Louisiana's Cajun Bayou Tourism – With Distinction
Seattle Southside Regional Tourism Authority
Visit Tri-Cities – With Distinction
4-Year Renewals:
Fayetteville Area Convention & Visitors Bureau
Heritage Corridor Convention & Visitors Bureau
New Smyrna Beach Area Visitors Bureau
Tourism Richmond
Visit Jacksonville & The Beaches
8-Year Reaccreditation:
Greater Miami Convention & Visitors Bureau – With Distinction
Visit Indy
Visit San Jose
Visit Tucson