Dallas-Fort Worth area begins a new phase of dramatic growth
Texas is world-famous for its bigness, and this is especially true of the Dallas-Fort Worth metroplex, one of the fastest-growing, most dynamic areas in the country. It now boasts the fourth-largest population among U.S. metroplexes, and its two largest cities, Dallas (1.35 million) and Fort Worth (895,000), rank ninth and 13th, respectively, among U.S. cities.
The two cities have distinctly different identities. Dallas is Texas' most mythologized city, the setting for the famous TV series of the same name as well as home to the NFL's Cowboys and their iconic cheerleaders. It's not only survived, but flourished, despite the boom-and-bust cycle of the Texas oil industry.
Famous for being "Where the West Begins" (the city's motto), Fort Worth rose to prominence during the open-range cattle drives in the late-19th century, when more than 100 million head of cattle kicked up dust along the Chisholm Trail. The city has diversified its offerings, but still has a cowboy feel.
During the past few years, both cities have been busy adding new restaurants, attractions and hotels to meet the needs of the influx of residents and visitors. Here are a few of the top new spots available to meeting groups.
Dallas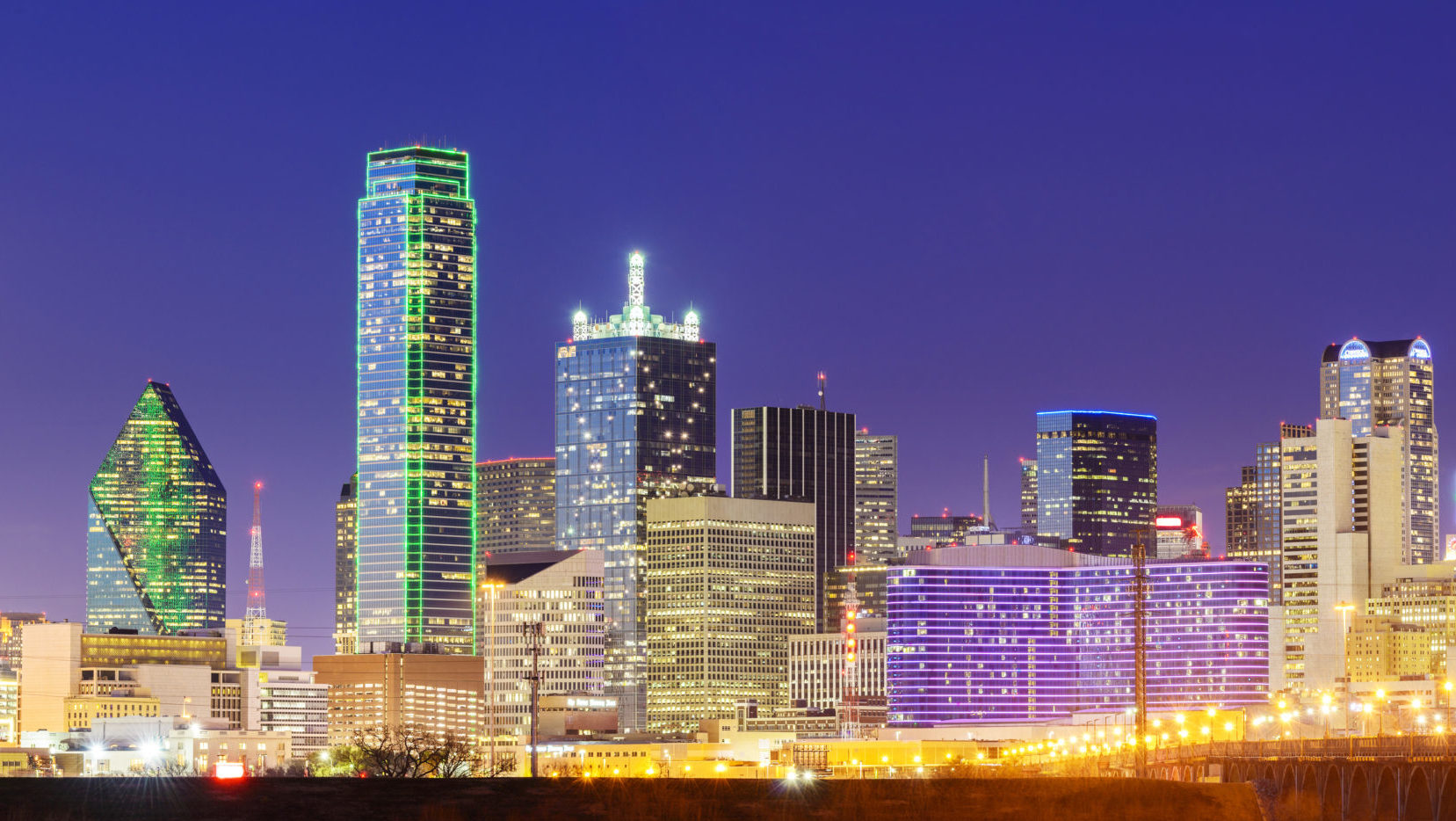 The main core of the largest metropolitan area in the Southern United States, Dallas is a favorite among planners, largely because of its many airlift options, outstanding hotels and much-lauded Kay Bailey Hutchison Convention Center Dallas, with its 1 million sq. ft. of exhibit space.
"And there is an ever-evolving array of unique experiences and neighborhoods to explore, from an incredible arts district to the food and entertainment scene—and, of course, our championship-level sports market," says Brad Kent, chief sales officer and senior vice president of sales for Visit Dallas.
F&B
In 1971, Mariano Martinez converted a soft-serve ice cream machine to a frozen margarita machine in Dallas, thereby making mixology history. Bars and restaurants far and wide adapted the technique, eliminating the ear-piercing ice blender and enabling customers to slake their thirsts in no time flat. To pay homage to Martinez's creativity, in 2018 Visit Dallas created the Margarita Mile, a self-guided tour—available on an app—through neighborhoods that feature some of the city's best margaritas. Planners can work with the Visit Dallas sales team to create a customized experience for their groups.
Hero, a 25,000-square-foot sports bar and restaurant from the owner of North Texas restaurants HG Sply Co. and Gung Ho, opened with a bang in April in Victory Park, adjacent to American Airlines Center. Sporting a vintage flair, it features farm-fresh food, six bars, a stage for live music and arcade games. Hero can accommodate up to 1,100 for special events, which can include customized food-and-beverage packages as well as live bands or deejays.
Situated in the famous Deep Ellum neighborhood, the two-story, 24,000-square-foot Punch Bowl Social Dallas debuted in June with a scratch kitchen, three bars and an array of entertainment options, including bowling, karaoke, pingpong, wall scrabble and old-school arcade games. Private gatherings can be arranged.
Attractions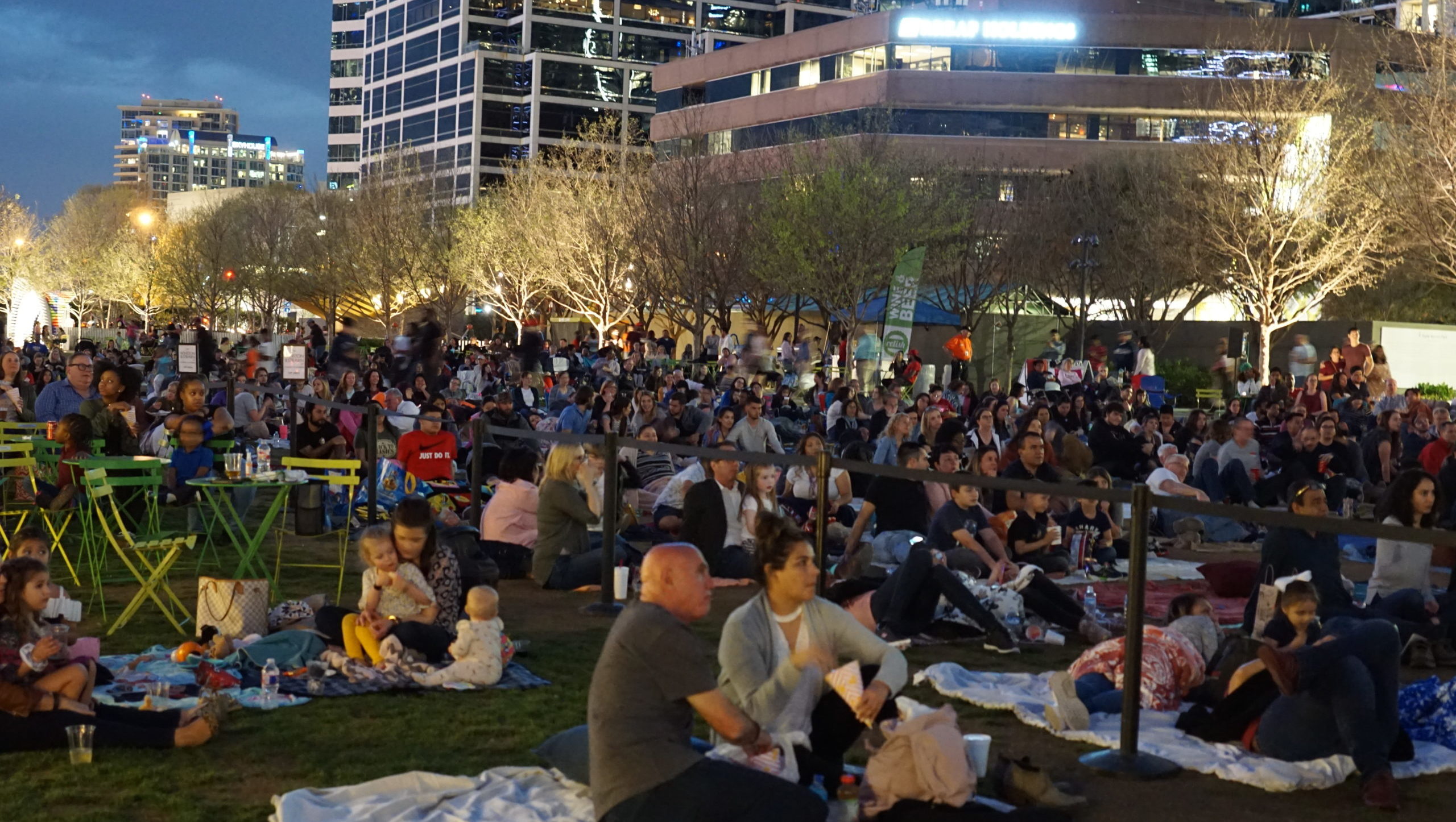 Dallas Holocaust and Human Rights Museum (formerly known as Dallas Holocaust Museum), opened in September after a major expansion that provides 55,000 sq. ft. of historic exhibits and interactive opportunities.
The museum is housed in a three-story, copper-clad building that is destined to become an architectural and experiential highlight of the city's West End. Group tours are available for 15 or more people and private events with customized catering can be arranged.
Klyde Warren Park, which has served as a central gathering space for residents and visitors since it opened in 2012, is undergoing a $76 million, 1.2-acre expansion. Additions will include a 20,000-square-foot pavilion to house the state-of-the-art VisitDallas Experience Center and a visitor center that will tell the Dallas story through interactive technology and other tools. The expansion, which could be completed as soon as 2022, will also include additional green spaces and public gathering spots.
AT&T, which has been headquartered in Dallas since 2008, broke ground on the $150 million AT&T Discovery District in 2018. Located downtown, it will cover 2.4 acres and feature 5,600 sq. ft. of green space, a 30-foot interactive art installation, a gallery space, high-profile restaurants, a beer garden, a 20,000-square-foot Dallas Cowboys-branded gym, a 104-foot-tall media wall featuring movies and sporting events, and outdoor event space.
More than 300 events and activities are expected to take place each year at the district, which is scheduled to open in phases through 2021.
Hotels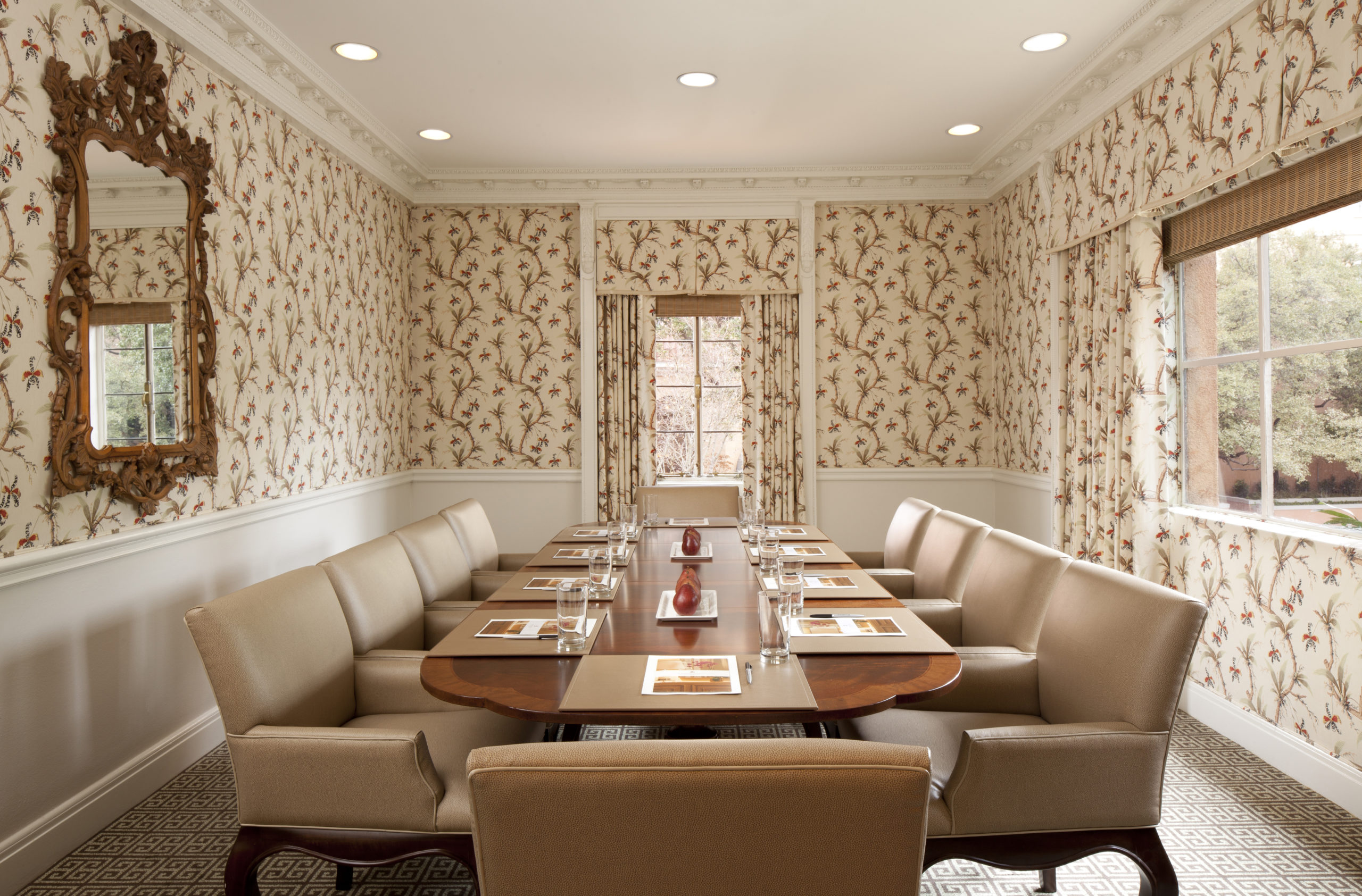 Virgin Hotels Dallas, which was slated to open last month, is an $80 million, 200-room property in the hip and growing Design District. A lifestyle hotel that caters to the new, savvy traveler, it offers free Wi-Fi, cancellation and late checkout, as well as a complimentary social hour for guests. It features three dining concepts: The Commons Club, designed to feel like a member's-only club, but open to the public; The Pool Club, offering light bites and cocktails; and The Funny Library Coffee Shop, which includes a communal workspace. The property has more than 14,000 sq. ft. of versatile indoor and outdoor spaces, including the Secret Garden and Adult Playground.
Also scheduled to open last month, the boutique Hall Arts Hotel features exteriors designed to reflect the iconic architecture of Dallas Art District and interiors filled with contemporary art, including works of local artists. It offers 183 guest rooms and 6,000 sq. ft. of meeting space, divided among five areas, including the 2,500-square-foot Grand Hall and 1,800-square-foot Flora Hall.
"One of the hotel's restaurants, Ellie's, is a tribute to the developer's mother, a trailblazer for women's rights and one of the first women to enlist in the U.S. Navy," Kent says.
Sheraton Dallas Hotel, the largest hotel in downtown Dallas, completed the final phase of a massive project this year that renovated all 1,841 guest rooms, public areas, food-and-beverage outlets and 220,063 sq. ft. of meeting and convention space. The hotel is at the forefront of the Sheraton brand's evolution, and features a new, modern design that emphasizes community, collaboration and experiences.
The iconic Rosewood Mansion on Turtle Creek is celebrating its 40th anniversary with a redesign of its guest rooms, suites and lobby, to be completed this month. These enhancements are part of an extensive, multiyear refurbishment that previously included a new pool and an event lawn. The mansion offers 142 guest rooms, 6,037 sq. ft. of indoor meeting space and 12,376 sq. ft. of outdoor event space.
Fort Worth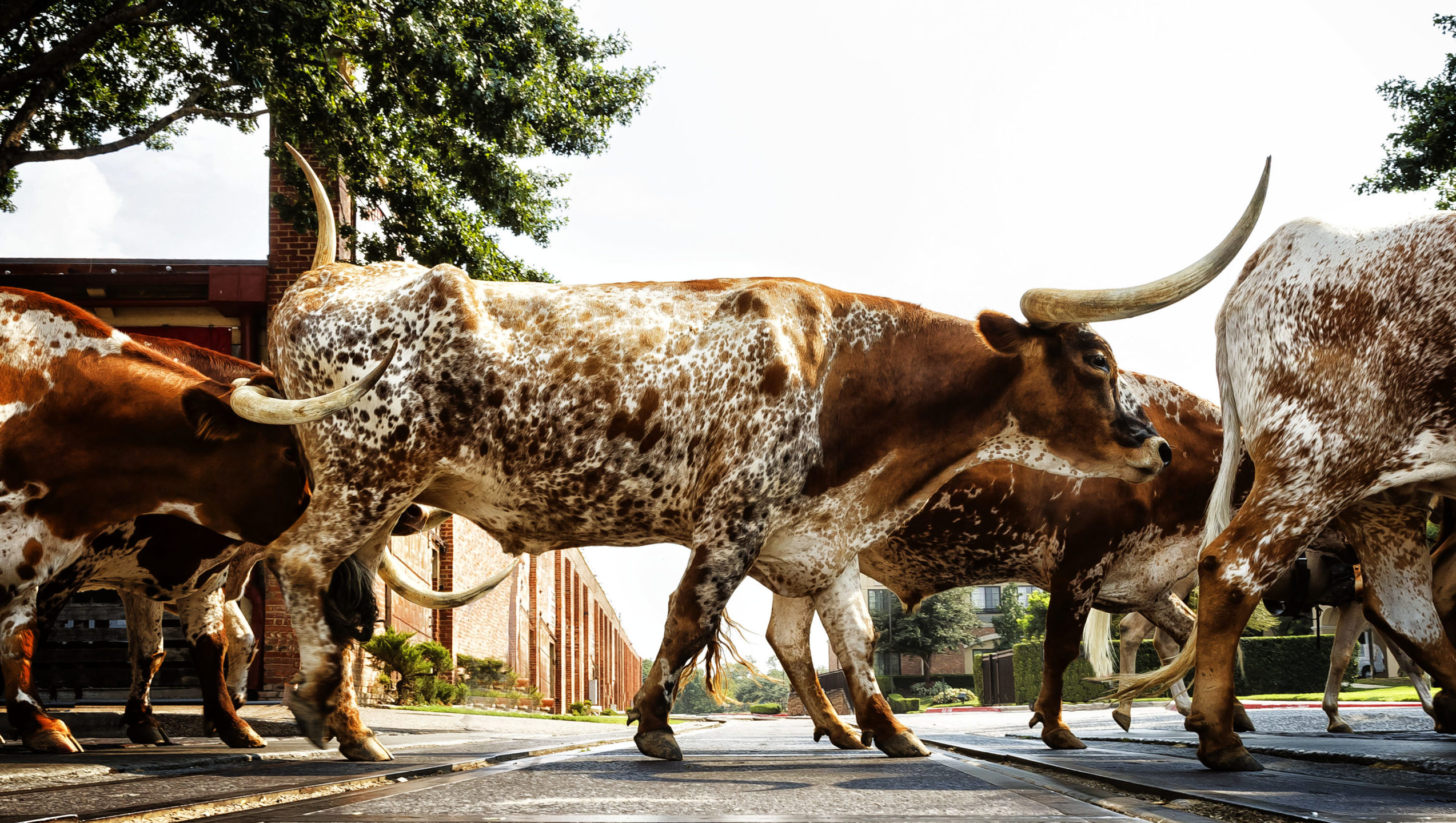 Though it's only a 32-minute drive from the much-ballyhooed Dallas, many groups meeting in Fort Worth find that they're perfectly content remaining there throughout their visit.
"Fort Worth's accessibility and authentic Western heritage are two things that planners rave about," says John Cychol, vice president of sales for Visit Fort Worth. "Add the walkability of downtown and the abundant access of restaurants, entertainment and nightlife options right outside the convention center doors, and Fort Worth is a one-stop shop. When you book a Fort Worth convention, you get a downtown for free!"
Providing a major boon to travelers and commuters, TexRail—a 27-mile rail line that extends from downtown Fort Worth, across northeast Tarrant County, through North Richland Hills and Grapevine, and into DFW International Airport's Terminal B—began service last year. It features a designated quiet car, USB charging ports, seat-back tray tables, overhead luggage racks and vertical bike racks. Also, in September Fort Worth Transportation Authority launched The Dash electric bus service, connecting downtown to the Arts District.
F&B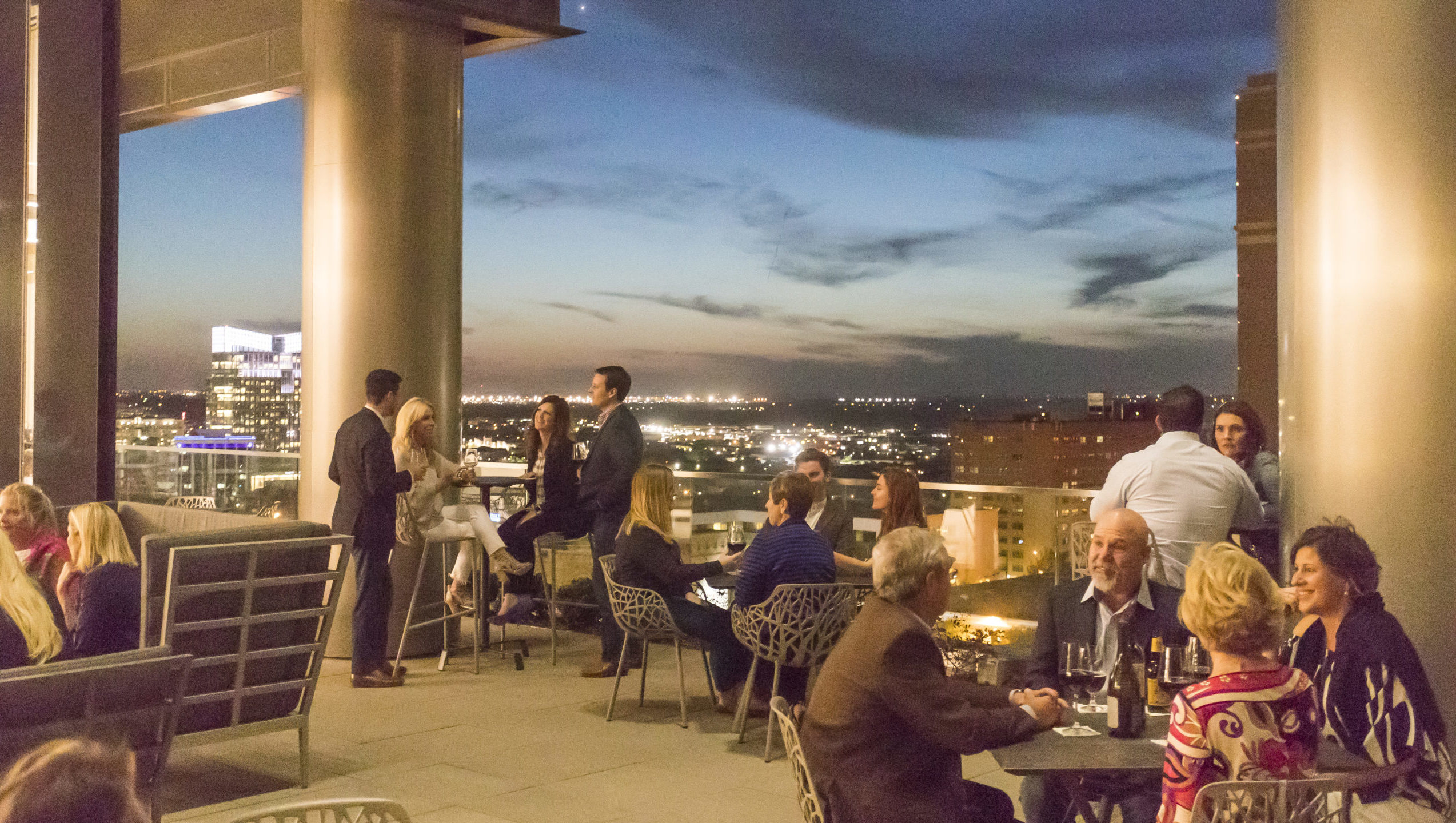 Harnessing the colorful Western heritage of Fort Worth, the legendary horse and mule barns of Mule Alley is re-emerging as a lively new destination within the Stockyards Historic District. Plans call for a hotel, restaurants, eateries, entertainment venues, shops, heritage brands and creative workplaces.
Branch & Bird, located on the 12th floor of Frost Tower, opened in May 2018 under the name Perch, and served Southern dishes before changing its name and giving its food a do-over, as well. The menu now features salads and sandwiches, made with fresh, seasonal ingredients from artisan local farmers. One thing that hasn't changed is the stunning view of the downtown skyline. Private events can be arranged.
Wabi House, one of Dallas' most popular Japanese restaurants, opened Wabi House-Fort Worth in November 2018. It contains a ramen bar, as well as booths and tables, including long communal tables. Another full bar anchors the back wall. The walls feature black and white murals depicting ancient Japanese themes.
Attractions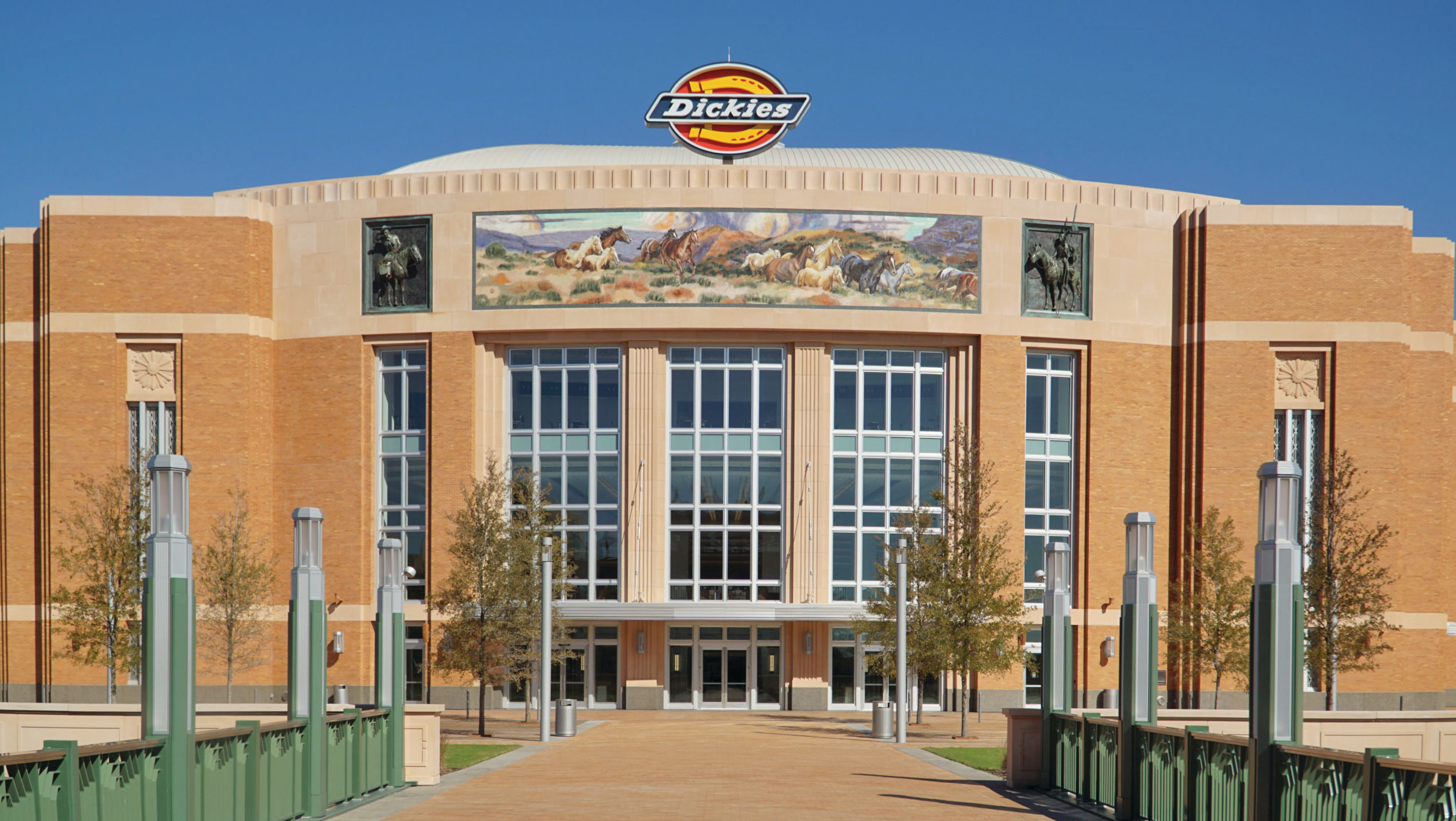 Fort Worth residents are buzzing about Dickies Arena, which debuted with a Twenty One Pilots concert in November. Adjacent to Will Rogers Memorial Center campus, it's a state-of-the-art venue for events of all kinds, including concerts, sports, community events and Fort Worth Stock Show rodeo performances.
Planners can utilize two flexible event rooms on the plaza level: Each has 1,680 sq. ft. of space, built-in sound systems, an 80-inch television monitor and Wi-Fi capabilities. The arena also has a 98,000-square-foot space—including a 10,500-square foot, climate-controlled exhibit hall—directly below the plaza.
Fort Worth Zoo, ranked the No. 4 zoo in the nation by USA Today, is undergoing a $100 expansion project, A Wilder Vision. The first stage, 10-acre African Savanna, features giraffes, zebras, ostriches and other animals. Groups can access an elevated deck to feed giraffes and view hippos. The area also includes restaurants and private event space.
Hotels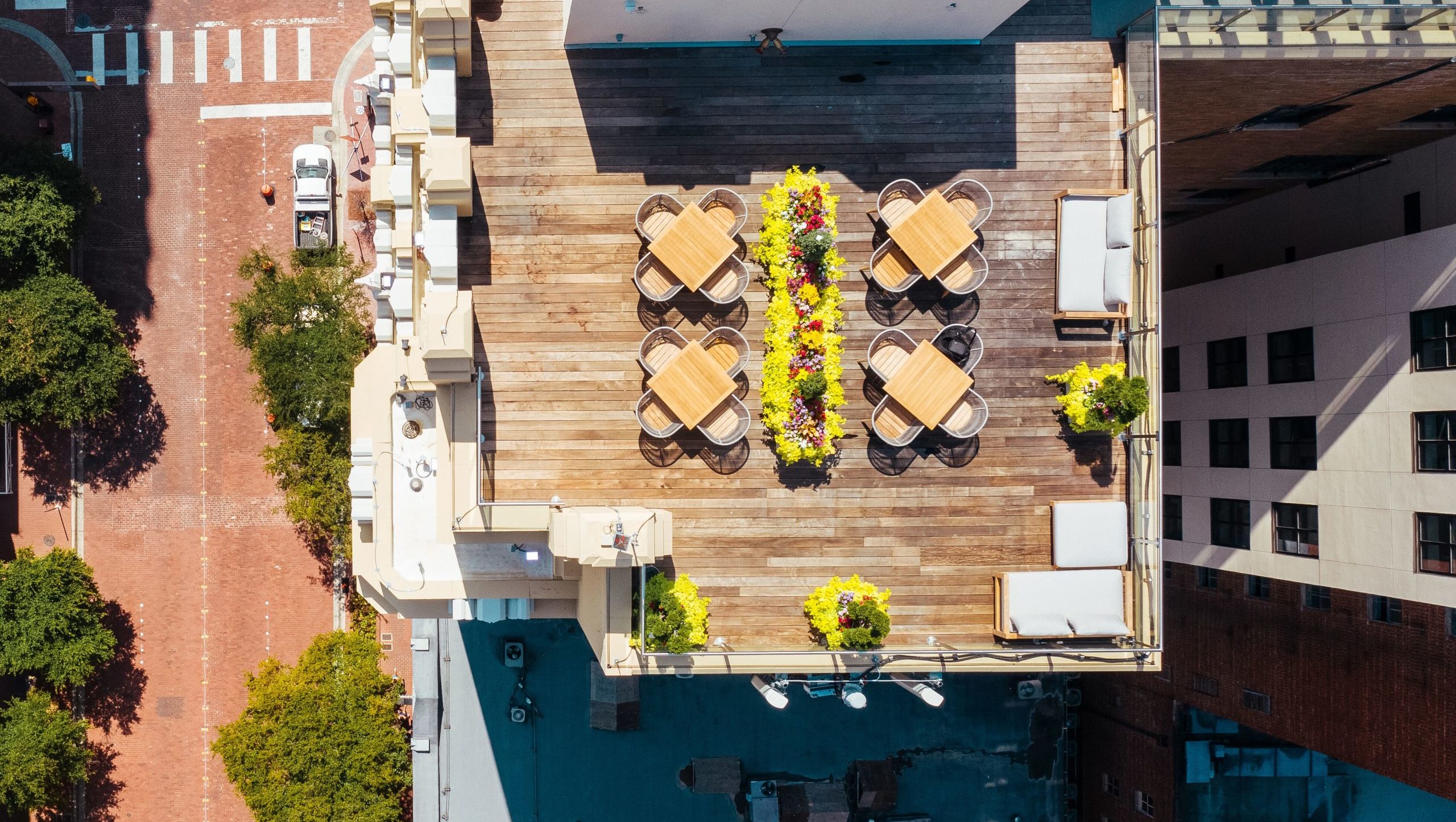 The Sinclair Hotel opened this fall in a 16-story, Art Deco masterpiece built in 1929 and listed on the National Register of Historic Places. This upscale property provides 164 guest rooms, a restaurant, a rooftop bar and a fitness center. Marriott partnered with Intel to design an all-internet-based power system for the hotel, so every light fixture and charging station, among other things, is 100 percent powered by the internet.
The 180-room Aloft Fort Worth Downtown, which opened in August 2018, is a boutique hotel featuring industrial-chic decor, a grab-and-go restaurant, a bar, a fitness center, an indoor pool and 2,432 sq. ft. of meeting space.
Rustic Hotel Drover—with 200 guest rooms, lush landscaping, fire pits and 15,000 sq. ft. of meeting space, is scheduled to open in Mule Alley in the spring.
XTO Energy's former office building, a nearly 100-year-old structure at 714 Main St. downtown, is being converted into a 232-room Kimpton hotel. The property, which is expected to open in summer 2021, will include a restaurant, a penthouse bar and 10,000 sq. ft. of meeting space.
American Airlines plans to spend $250 million on a hotel that is set to open at its expanded headquarters by the end of 2021. The hotel will feature 600 guest rooms, dining areas, a tavern, office and retail space, and a 131,000-square-foot conference center.
The historic W.T. Waggoner Building downtown is set to become a new Sandman Signature hotel—the brand's second hotel in the United States. Boasting 240 guest rooms and 1,500 sq. ft. of meeting space, it is expected to support large events at the city's major event venues, such as Fort Worth Convention Center. Additional details have not been announced.
Also, plans are being made for a major expansion of Fort Worth Convention Center, which currently provides 60,000 sq. ft. of meeting space. The design phase of the project, which could cost nearly $380 million, is set to begin this year, with the completion date planned for 2025.
More Awesome Meeting Spaces
Several other cities in the Dallas-Fort Worth area are also providing attractive new meeting spaces. Here are some of the highlights.
Irving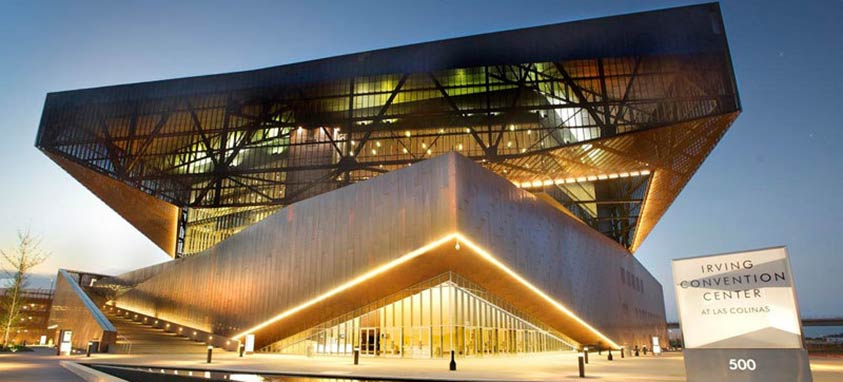 The Westin Irving Convention Center at Las Colinas, located between Irving Convention Center at Las Colinas and Toyota Music Factory, opened in April at a cost of $113 million. The property offers 350 guest rooms, a restaurant, and 30,000 sq. ft. of indoor and outdoor meeting space.
Toyota Music Factory, which opened in September 2017, is located on a sprawling 250,000-square-foot campus, and is home to a wide range of stellar bars and restaurants. It also boasts an 8,000-seat-capacity amphitheater and a 50,000-square-foot event plaza.
Arlington
New to Arlington's thriving Entertainment District is Texas Live!, featuring entertainment, restaurants and accommodations. Anchoring the new Texas Live! district, the highly anticipated Live! by Loews-Arlington opened in August with 300 guest rooms, five restaurants and lounges, an event lawn, an outdoor infinity pool, a private rooftop terrace, and 35,000 sq. ft. of indoor and outdoor event space.
Unveiled in November 2018, Esports Stadium Arlington is the largest esports facility in the United States, with a capacity of 2,500 spectators. It features more than 90,000 sq. ft. of event space.
Waco
The explosion in tourism growth continues in Waco, resulting in high hotel occupancy rates.
Scheduled to open in February, Aloft Waco Downtown—which combines the personality and style of a boutique hotel with the quality of a Marriott—features a grab-and-go restaurant, a bar, a fitness center, an outdoor pool and 486 sq. ft. of meeting space.
Located in the heart of downtown Waco and minutes from Baylor University, the 195-room, newly renovated Hilton Waco features a business center, a fitness room, a pool and Brazos Grille, featuring regional American cuisine. The hotel also provides 10,000 sq. ft. of meeting space, including two ballrooms. It's located near Waco Convention Center, which offers 144,000 sq. ft. of meeting space.