Meeting planners are uniquely positioned to influence the global discussion of race—in ways that go far beyond watching protests on television and posting on social media. That's the view of Faith Morris, chief marketing and external affairs officer with National Civil Rights Museum, who is looking forward to the aftermath of the recent street demonstrations and hopes gatherings will look and feel different as a result.
See also: ASAE Diversity Executives Define Leadership During Health and Race Crisis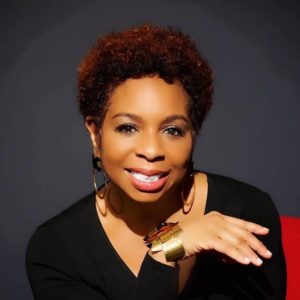 "There is an urgency now, and event planners can be catalysts," she says.
Change won't happen by itself, Morris continues. Planners can add this to their checklists: make change happen in the composition of audiences, panels and teams. "There are folks of color who have something to offer on all topics, but often they are overlooked in favor of what feels comfortable. Step outside the norm and explore, not in a contrived way, but in an open-minded way," she advises. "When all those faces in the ballroom, on stage and in the Zoom boxes don't look alike, then the experience is much richer."
More: How the Meetings Industry Can Be More Accessible and Inclusive to People of Color
Coming Together
National Civil Rights Museum in Memphis, Tennessee, is a commemorative space on the site of Lorraine Hotel, where Martin Luther King was assassinated, and is dedicated to the change he sought to bring. In the last week, it has become a public square, where protests gather and, on Thursday, 400 people attended a civil disobedience training course led by groups that had been divided before but have united behind the cause. The training covered ways to safely and effectively prepare protesters.
For Morris, the sight of these people coming together on that historic square has been heartwarming. "It is beautiful to see rage when it is warranted. It is beautiful to see comradery and collaboration anywhere," she says.
The museum's message is simple: We stand in solidarity with those who fight for justice and anti-racism. Our museum is a monument to what can be achieved with persistence, tenacity, determination and courage…Until our country values all people regardless of race, ethnicity or socio-economic status, we will be less than what we can be. The time is now. The fight is ours, in peace and solidarity.
Listening
How can meeting professionals make commitment to inclusion long-lasting, and something that goes beyond the cliche? Morris suggests another tactic that is easy to say but can be hard to do in the real world: "Listen."
She suggests starting with the form of expression that has encapsulated the challenges of the oppressed for decades. June is African-American Music Appreciation Month. "The message is in the music. You just have to listen," she says.
Morris also suggests talking to employees and co-workers, particularly people of color. "Say, 'I may not understand what is going on, but I want to know more,' and then listen," she says, cautioning that when you start genuine, sensitive conversations, you have to be ready for real answers. And you must be willing to support them.
When it comes to the meeting space, Morris puts the onus on the planner to create content that is comfortable, relevant, transparent and real. "It doesn't have to be heavy, but it needs to be caring and sensitive."
In the era of the pandemic, one sign that a meeting that is welcoming to diverse audiences is the requirement to wear a mask, she notes. African Americans are falling victim to COVID-19 at higher rates than other demographics, so a mask is a message that the organizer cares about their health.
"Good guys are wearing masks now," Morris says with a laugh.