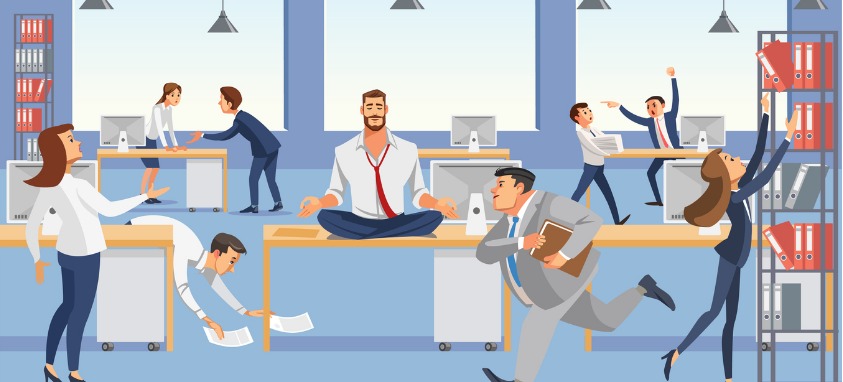 According to a report released by CareerCast, event planners made it to the top five on the list of "The Most Stressful Jobs of 2018," right after firefighters, police officers, enlisted military personnel and airline pilots. The survey was based on 11 factors, including travel, physical demands, meeting the public and deadlines. Smart Meetings planner, Maria Cruz, has a few tips to help planners reduce stress before, during and after an event.
Before an Event
Your health and wellness are the most important. As a planner, your mind needs to be clear, so make sure you get enough rest and eat a healthy diet. The better you feel within, the better the show you will produce. A healthy body gives you the confidence to tackle any curveball during the event.
Every event planner must have a checklist. To avoid stress later, create and manage different lists including a post-event checklist. The more you get done before, the less stress you will feel during and after the event.
If you need to take a flight for your event, plan to arrive a day early. If you are checking in your luggage, ensure you carry two pairs of clothes in your carry-on, just in case your luggage is misplaced or arrives late.
Create a well-planned show flow/run of show (ROS) that describes the event from start to finish. From the agenda, program of speakers, cues for audio, video, lights and relevant contact information, this list is a complete guide to your event.
Organize an internal pre-con meeting with all key players to review final logistics.
Organize a team meeting and establish the line of command and each planner's responsibilities at the event. Also, decide who is the onsite decision maker to avoid any confusion.
While most event venues provide a first aid kit, it is better to create your own kit with all the required supplies so that you are in control in case anything happens.
Check that all your electronic devices are fully charged the night before the event.
During an Event
It is crucial you get to the venue at least two to three hours before the kick-off. Ensure that you do prior research regarding the place and make yourself aware of all emergency exits.
Do not forget to switch on the personal hotspot on your phone so that you don't miss out on anything in case the Wi-Fi does not work.
Don't let hunger to add to your stress; eat nutrient and protein-rich food during the event. At the same time, be mindful of what you eat. Do not try something new to which your body may react. Stay hydrated by drinking lots of water and always carry an energy bar or some snack on you.
Meet with all your key players from the property right away.
Wear comfortable clothes and shoes that still look professional. Do not try new footwear for an event.
Be proactive, energetic and portray a high level of customer service. Make sure you and your team are calm at all times. If you or a team member needs a break, take a quick walk outside the event to relax.
If you have multiple day events, take some time to decompress after the first day. Today, most people have humidifiers in their room; you may also consider aromatherapy or a work out at the gym for 30 minutes.
After an Event
It's time to get to the post-event checklist and ensure you complete everything on it, including invoices and bills.
It is essential to de-stress yourself. Get the right amount of sleep and rest for your mind and body. No matter how busy your next day may seem, find some time to decompress by doing something that makes you feel good. Get a massage or binge watch your favorite TV show.