Strategies for peak performance on the road
Remember the Boy in the Bubble? A boy child named David Vetter was born in 1971 with an immune system so compromised that it could have been fatal for him to be touched, held, kissed or even to take a gulp of fresh air. To prolong his life, his doctors confined him inside a sterile plastic bubble. Planners, on the other hand, cannot survive inside the bubble. They must regularly assemble crowds of people and share the air they breathe. They often find themselves in crowded metal cylinders at high altitudes. They work in teams. They depend on the good hygiene of hotels, restaurants and caterers.
So, how do they stay healthy?
An Exercise in Relaxation
It starts with good sleep. Centers for Disease Control and Prevention says lack of sleep is an American epidemic—and leads to higher risk for obesity, diabetes, poor mental health and injuries. Scientific studies have shown that deep sleep encourages memory consolidation, cellular regeneration and growth hormone release.
Hotel companies are doing their part to cure this dangerous condition. Grand in Las Vegas saw the need for healthy rest as a marketing differentiator when it debuted its first 41 Stay Well rooms in 2012, partnering with wellness company Delos; it has since expanded to 507 rooms. The rooms offer purified air, long-wave night lighting, a dawn simulator alarm clock and other wellness features.
Marriott International and Wyndham Hotels and Resorts have added Stay Well rooms of their own at selected properties. Westin, now a Marriott brand, has promoted its Heavenly Bed with a sleep-friendly pillow-top mattress since 1999. Hilton Hotels & Resorts' Five Feet to Fitness program moves the gym into the bedroom for no-excuses workouts whenever it is convenient—no fancy exercise clothes required.
For guests at Pullman San Francisco Bay, an AccorHotels property, getting better sleep has gone to their heads. That's where I found myself one recent night, wearing a soft, lightweight headband to bed. This Pullman is one of two (the other is in Paris) to pilot Dreem, a "first-ever active sleep solution, clinically proven to enhance your sleep quality."
"A good night's sleep is a cornerstone of Pullman's wellness ethos. We promote it as a pillar of its renowned well-being program based on Sleep, Food, Sport & Spa, which is at the heart of Pullman's identity," said Aldina Duarte Ramos, director of well-being for Pullman, Sofitel and Swissotel, when the pilot was announced last year.
As I lay down to sleep, the headband device tracked my brain waves, heart rate and other sleepy-time data. It began analyzing my biological signals and adjusting its response to stay in sync with my body. It also let me choose from different sleep-inducing techniques, such as breathing exercises, guided meditation and neurofeedback sounds sent to my inner ear using "bone conduction" technology.
Dreem is the product of a neurotechnology startup based in Paris and San Francisco (and partially funded by consumer giant Johnson & Johnson) that retails for $499. Its promise: You will fall asleep more easily, enjoy enhanced crucial deep sleep and awake at the optimal time to prevent "sleep inertia"—that hard-to-shake drowsiness that comes with a sudden wake-up during deep sleep.
And guess what? It works. After a brief period of getting comfortable with the headband's feel and features, and the idea of looking like a Toy Story alien in 'jamies, I settled into listening to the soft chant of calming words—pasture…eternal…soup—that soon lulled me into lullaby land. Whatever messages were sent to my brain through the night, I missed. I was out. Dreem's alarm was set for a 6 a.m. wake-up, but the sensors must have decided a few more winks would be best, and so I was awakened gently at 6:05. How did I feel? Dreamy.
Besides restful, regenerative sleep, how do frequent business travelers maintain peak performance on the road? What are other healthy-travel best practices? We decided to find out.
Planners Talk Wellness
We began by asking the experts we know best: professional meeting planners. As a group, you are some of the most well-traveled folks on Earth. Not only that—you also have to be at your best before, during and after the curtain goes up on your latest production, which could be staged many time zones away from your home base.
Most planners who responded to our call for survival tips focused on healthy eating, for themselves and their groups. This typically means careful ordering from the hotel kitchen or caterer. "For my groups, we order coconut water to help hydrate after the open bar the night before," says Sulema Peterson, owner of Sulema Peterson & Associates and association administrator at State Association of County Retirement Systems/State and Local Government Securities in Sacramento, California. "And breakfast always includes a blender, yogurt and fresh-cut fruit and veggies for those hard-core juicers and smoothie drinkers."
Personal eating strategies for many planners start even before boarding the plane, and they reach beyond the meeting site once there. Erin Barbarskis, CMP, who plans international and U.S.-based meetings, conferences, conventions and events for up to 3,000 attendees and is currently a supervising associate and meeting planner for EY in Chicago, says her healthy-travel hack is to order "healthy items and snacks while I'm on site" from retailers, such as Safeway and Sprouts Farmers Markets, via the grocery delivery service Instacart.
Amy Pfaffenbach, meetings and events manager at American College of Phlebology, packs a personal stash of granola bars and healthy snacks that she can get through TSA. "When I arrive on site," she says, "I try to find a grocery store close by and purchase fruits and veggies. Then, I try to order the best meal options possible."
Rachel Stroik, CMP, manager of global conventions and events Neuromodulation at Abbott in Austin, Texas, advises, "Bring healthy snacks like trail mix and protein bars with no added sugar. Rxbars and Thunderbird Bars are my favorites. Also, bring your own protein power. Collagen is the best and is unflavored, so it can go in coffee or a smoothie. Also, charcoal pills are good to have." (Activated charcoal capsules, which are available at pharmacies and grocery stores, are commonly used to relieve stomach bloat and gas pain, as well as traveler's diarrhea.) Other planners who recommended protein powder suggested tucking it into checked luggage to avoid having to explain that baggie of white power to TSA.
When grazing at receptions, making choices on the buffet line or action stations and dining at restaurants, Stroik tries to go easy on sauces and keep portions and frequency of eating and drinking in synch with her normal home routine.
Other planner wellness strategies: keeping an ample supply of hand sanitizer at the registration desk; carrying a personal, refillable water bottle for hydration; wearing compression socks on flights to lower chances of getting deep vein thrombosis (blood clots that can be life threatening); and taking a dietary supplement of herbs, antioxidants, vitamins and minerals, such as Airborne or Source Naturals Wellness Formula, before, during and immediately after a trip to bolster your immune system. Finally, some planners also swear by over-the-counter sleep aids, such as ZZZQuil, to fall asleep faster and help adjust to a new time zone.
What The Experts Say
Planners have their hard-earned travel-wellness regimens, and so do medical experts. Of course, there are also instances when knowing the latest about health perils in specific locales is absolutely necessary. CDC provides up-to-date information for travelers on its website. Even for an incentive or conference in an idyllic spot, such as The Bahamas, CDC recommends vaccines to guard against hepatitis A "regardless of where you are eating or staying" and typhoid "if you are an adventurous eater."
Some increasingly common mosquito-borne diseases, such as dengue fever, zika and West Nile virus, have no vaccine and can be prevented only by avoiding being bitten. Especially in tropical and subtropical zones, planners are advised to consult with area DMOs and hotels about local conditions before site visits and prior to booking that zipline tour or adventure team-building activity.
Dr. Robin Berzin is a practicing physician in New York City and CEO of Parsley Health. She's also a certified yoga teacher and studied and taught nutrition (see her tips for healthy travel in the sidebar below). She combines conventional primary care with functional medicine, which focuses on getting to the root cause of disease rather than only treating the symptoms.
Berzin recently spent a week in Israel, where she averaged five hours of sleep a night (two of those nights on a plane), "ate healthy but massive meals three times a day, had wine every single night and spent most of my time in close quarters, sharing a bus seat or a hotel room or a conversation, with zero downtime for eight straight days." Sounds a lot like the life on the road for a meetings professional, doesn't it?
Healthy Sites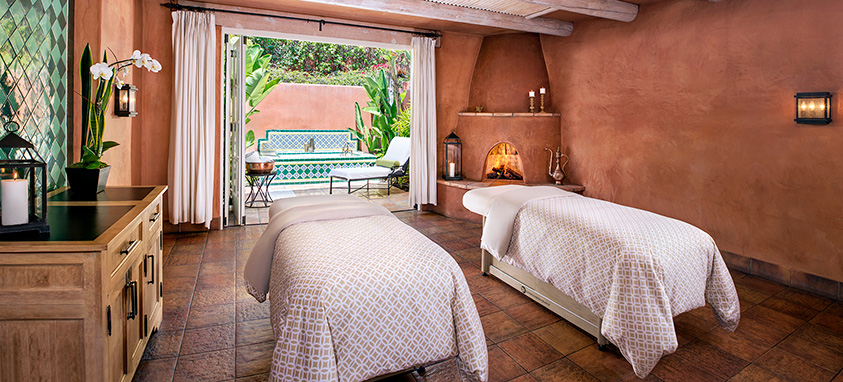 Health and wellness continue to trend at hotels and resorts worldwide, and prognosticators say this will continue for the foreseeable future. Major hospitality companies, boutique lifestyle hotels, convention centers and DMOs promote everything from their LEED certifications—healthier buildings, it's now known, mean healthier, happier occupants—to ever-more-elaborate offerings that might include any combination of fitness, meditation, yoga and nutrition.
Wellness travel is a $600 billion marketplace, and the global wellness industry has topped $4 trillion, estimates Miami-based Global Wellness Institute. One primary driver: the need to unplug and restore balance as we become more and more connected, our devices seldom out of sight and out of hand. That's why some exclusive wellness resorts have no internet and televisions in guest rooms—Sedona Mago Retreat in Arizona, for example.
Being totally unplugged will not do for most meetings, however. So, properties vie for planners' mind-share for health and wellness activities that can slip seamlessly into conference and meeting programs.
Recent examples include Hyatt Regency Maui Resort and Spa, which has a new offering for groups branded as Meditation Refresh. Meeting attendees take a 25-minute break for a guided meditation, followed by a refreshment break with healthy options, such as energy bars, tropical fruit, a mezze platter with house-cured olives, and local goat cheese and water infused with organic fruit.
During a break from sessions, attendees can climb a two-story indoor rock wall at Carillon Miami Wellness Resort, which also offers acupuncture and spiritual healing. Nemacolin Woodlands Resort in Farmington, Pennsylvania, gives groups access to its team of doctors and experts, including a life coach, a psychologist, a doctor of osteopathic medicine and an exercise physiologist. Sands Resorts Macao has launched a Green Cuisine campaign to promote healthy, vegan dishes that incorporate "innovative, plant-based food-tech ingredients."
Rancho Valencia Resort & Spa in San Diego features a Wellness Collective that was named Best New Wellness Program of 2017 by Organic Spa magazine. The program guides guests to wellness activities based on the science of epigenetics, the study of genes.
VisitDallas promotes its destination as a premier source of health and wellness experts. Many are available to speak at meetings, especially medical meetings. Strategies to maintain peak performance when meeting in the Dallas-Fort Worth metroplex, says Zane Harrington, the CVB's communications specialist, include lacing up your running shoes. "5Ks are always happening here," he says. "Look at the weekend of your conference and plan to run a 5K before a full day of meetings. It's a great way to exercise and experience the city."
Even the swag bag is getting into the wellness act. Lens company Maui Jim now offers groups glasses to combat harmful "blue light" from digital screens. Digital Eyestrain Syndrome is said to induce blurry vision, difficulty focusing, dry and irritated eyes, headaches, and neck and back pain. Blue light, according to the company, has also been shown to lower the production of melatonin, the hormone that regulates sleep.
Mark Twain said, "Travel is fatal to prejudice, bigotry and narrow-mindedness." With the careful planning and the mindfulness you routinely give your meetings and events, travel can also be fatal to ill health—and you can be at your very best.
Tips on What to Avoid
While taking positive steps is important for business travelers to stay healthy, it's also important to avoid negative actions that can cause health issues. Here some of the main things to avoid, from the website Bustle.com.
Staying seated during the whole flight: Most people don't get up unless they're headed to the bathroom, but sitting still for a long flight can cause your muscles to stiffen as well as increase your risk of a blood clot. Get up to stretch and move around.
Sitting in an aisle seat: If you hate being in the middle, you might want to start sitting in a window seat instead of the aisle, because aisle seats get more exposure to germs from people walking by.
Turning off the air vent: You need all the fresh air you can get, and the overhead air vents are your best bet. It's freshly filtered, outside air, and helps people avoid any airborne illnesses, especially when near someone who is ill.
Drinking wine: Ordering a few glasses of wine can seem tempting, because it might help you fall asleep initially, but it will dehydrate you more and increase your chances of getting sick. An occasional drink is fine, but drinking too much alcohol can compromise your immune system.
Touching the tray table and not washing your hands afterward: Most people use the tray table when they're served drinks or food, but if you don't wash your hands or use hand sanitizer before eating, you're about to be loaded with germs.
Bringing a temperature-sensitive snack: Travelers sometimes grab food (such as fruit salad, sandwiches with cheese and deli meat, and dairy products), and let them sit out too long before they actually eat them.
6 Doctor-Recommended Tips for Healthy Travel
Sleep on the flight, whatever it takes. For Dr. Robin Berzin, that means taking an Ambien and creating a cocoon to block out the atmosphere, two big shawls to cover herself head to toe, an eye mask and earplugs. "If you're one of those who is out cold wheel to wheel, I'm jealous. But I'm not an airplane seat sleeper—the noise, the air and the feeling of being vertical when I want to be horizontal is too much. I also know that if I prepare well and bring my gear in order to get a few hours of sleep, I can hit the ground running when I arrive," she says.
Drink three times more water than you think you need. Berzin notes that a long flight can suck out about 10 percent of your total body water, so you need to hydrate like crazy. "Your energy level and digestion will thank you," she says.
Bring B vitamins. "Chances are that on a big trip you're drinking more, eating more and taking in more than you realize," Berzin says. "I travel with methyl-folate and methyl-B12 in the form of a Xymogen women's essentials pack. I credit my Bs with more energy and a faster recovery from late nights than I'd have had otherwise."
Pack a travel yoga mat. It adds a little weight to the luggage, but Berzin believes "even a few minutes of yoga a day has a profoundly energizing and calming effect."
Unstop yourself with probiotics and magnesium. "Travel like this makes everyone constipated and bloated," Berzin says. "It's just life." She takes a broad-spectrum probiotic, Prescript Assist, and magnesium citrate at bedtime with a large glass of water.
Pick your food battles. At home, Berzin avoids gluten and dairy, but travel presents unique opportunities as well as challenges, so she'll abandon her usual dietary restrictions on the road for that special local cheese or artisan bread. "I got to taste every flavor in moments when it really counted," she says.
What About Jet Lag?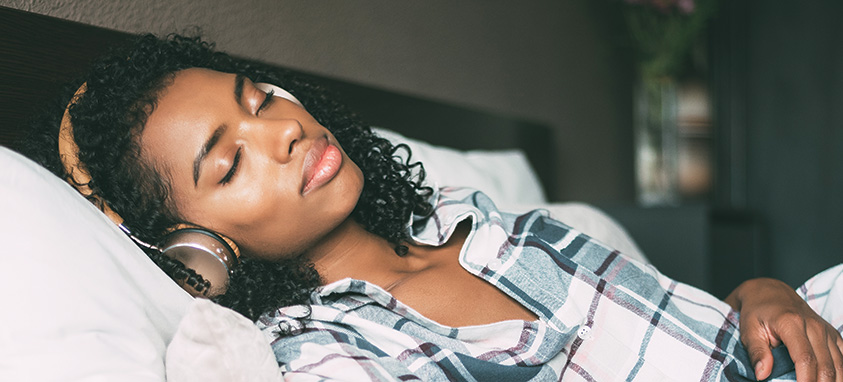 We try to power through it. Or ignore it. But as every planner who travels great distances knows, jet lag is real. But what is it, exactly? It stems from our brain's hypothalamus, where we all have two suprachiasmatic nuclei. They're tiny, but can they ever mess us up! It's their job is to control our circadian rhythms, the roughly 24-hour cycle experienced in all living beings, including animals (such as us humans), plants, fungi and even some bacteria.
These nuclei respond to light, via signals from our eyes' retinas. They are the body's master clock. When we hurdle through time zones on an airplane, the internal sleep-wake cycle is disrupted. The mismatch can wreak havoc with sleep, hunger, digestion and other body functions. We call that condition jet lag.
Jet lag symptoms can include muscle soreness, gastrointestinal distress and headaches. At its mildest, it manifests as that fuzzy, out-of-it feeling—which no one needs before a meeting or conference.
Jet lag symptoms can include muscle soreness, gastrointestinal distress and headaches. At its mildest, it manifests as that fuzzy, out-of-it feeling—which no one needs before a meeting or conference.
Experts say our bodies can typically adjust to one to two time zones per day. Traveling east is usually harder to cope with. So, if you fly from Los Angeles to New York City, you could easily need two or more days to completely restore your circadian balance.
But you can help to minimize jet lag. Here are tips from Kimberly Boyd, a doctor specializing in integrative medicine at One Medical, the country's largest independent primary-care health practice.
Try to get adequate sleep, exercise and eat a healthy diet. If you are worn down already, jet lag may be more severe.
If crossing multiple time zones, try to arrive a few days in advance of your event.
The week before departure, adjust your sleep schedule by an hour a day. If heading east, go to bed and wake up an hour earlier each day. If flying west, stay up an hour longer each day and wake up an hour later.
Boyd is a fan of judicious use of the supplement melatonin to help with getting to sleep in your new time zone and reducing jet lag symptoms. Melatonin is a hormone that works as a darkness signal to the suprachiasmatic nuclei, helping to adjust our master clock. Even a small dose of 0.5 mg, she says, can reduce jet lag. Take it a half-hour before trying to sleep—and don't combine it with alcohol, sedating medications or sleeping pills, such as Ambien.