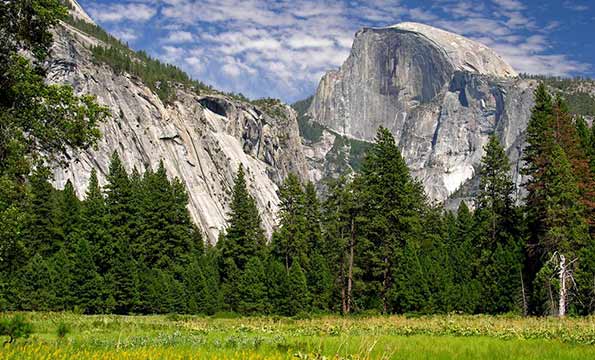 Smart Meetings would like to salute our outdoor treasures to commemorate National Park Week, which is taking place April 18-26 and coincides with Earth Day on April 22.
National parks naturally create inspiring venues for events, receptions and team building. For example, in our upcoming May issue, we report that the Utah tourism industry is holding its next statewide conference at Bryce Canyon National Park Oct. 6−8.
"We will unplug from the day-to-day and reconnect with our top-level goals and strategies," says Vicki Varela, managing director for Utah Office of Tourism, Film and Global Branding. "All this will be inspired by some hikes through sandstone hoodoos in the park. There is no better way to refresh your brain and your team than by convening together in nature."
In 1872, President Ulysses S. Grant established an act to name Yellowstone National Park as the first national park. The National Park Service was created in 1916 under President Woodrow Wilson.
Stretching into parts of Montana, Wyoming and Idaho, Yellowstone is a magnificent example of a national park that is literally bursting with inspiration. The park's Old Faithful Inn was built in 1904 and is considered the largest log structure in the world. Boasting views of the famous geyser, the 327-room property is a National Historic Landmark and member of Historic Hotels of America.
One of the closest national parks to Smart Meetings' office in Sausalito, California, is Yosemite National Park, which is located about three hours east. Yosemite was first protected in 1864 and ranks as the third oldest national park behind Yellowstone and Mackinac National Park, which is now a state park in Northern Michigan. The AAA Four Diamond Ahwahnee Hotel in Yosemite has been a magnet for dignitaries visiting the park and can host events for up to 120.
Not to brag, but California is home to eight national parks. Alaska has seven, and Utah and Colorado have five and four, respectively.
When planning your next event, consider introducing attendees to a national park, whether meeting in nearby cities or in historic lodges inside park boundaries. America's national parks are treasures that create unforgettable events.