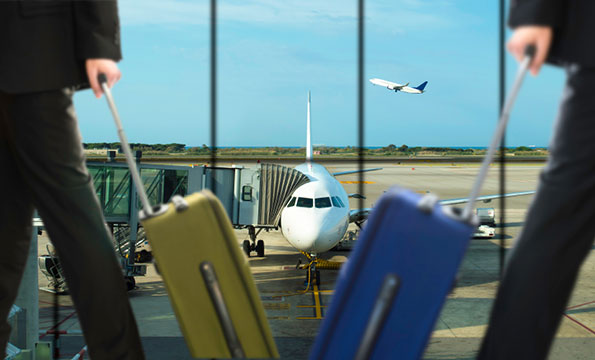 The rules for carry-on luggage are constantly changing. USA Today has gone through the rules and offers some ideas to help.
1.Check the airline: American Airlines, Delta, and United have reduced the size specifications for width by an inch to 22 inches long by 14 inches wide by 9 inches tal. Southwest and JetBlue have kept their easier limits. Make sure to your bag before heading to the airport and remember to include the wheels in the size. As for weight, check your carrier before flying. You can use your bathroom scale for larger pieces.
2. Check Transportation Security Administration rules:  The TSA keeps an updated list of things you can take on board and pack.  The TSA recently banned e-cigarettes from checked luggage due to the overheating risk lithium batteries pose, so keep them with you.
3. Don't forget the hidden fees: Frontier is charging customers between $25 and $35 for carry-on bag. Don't think you can try to slip by and check at the gate, that will cost as well, $60 as of May 1.  Spirit has 24 different baggage fees. Allegiant allows a free 15-by-7 by-16-inch personal item, such as a purse or laptop, but if you store something in the overhead bin, that will cost you.  usatoday.com