Courtesy of MGM Resorts International
What's the secret sauce to earning the esteemed distinction of being an IACC-certified meeting venue? Park MGM has all the ingredients, so it has become the newest member—and first on the Las Vegas Strip —to join the elite group of 300 venues.
"The designs of Park MGM's Madison Meeting Center and Ideation Studio have taken into consideration many of the trends and preferences from meeting planners that IACC has identified through its research," said Mark Cooper, CEO of IACC. "The Park MGM leadership team has poured so much dedication and passion into developing a haven for small meetings, and we look forward to bringing our own events to these inspiring meeting spaces in the future."
Let's take a look at why Park MGM met the stringent criteria set forth by IACC to qualify as one of the top 1 percent of meeting venues on Earth.
Reason No. 1: Ideation Studio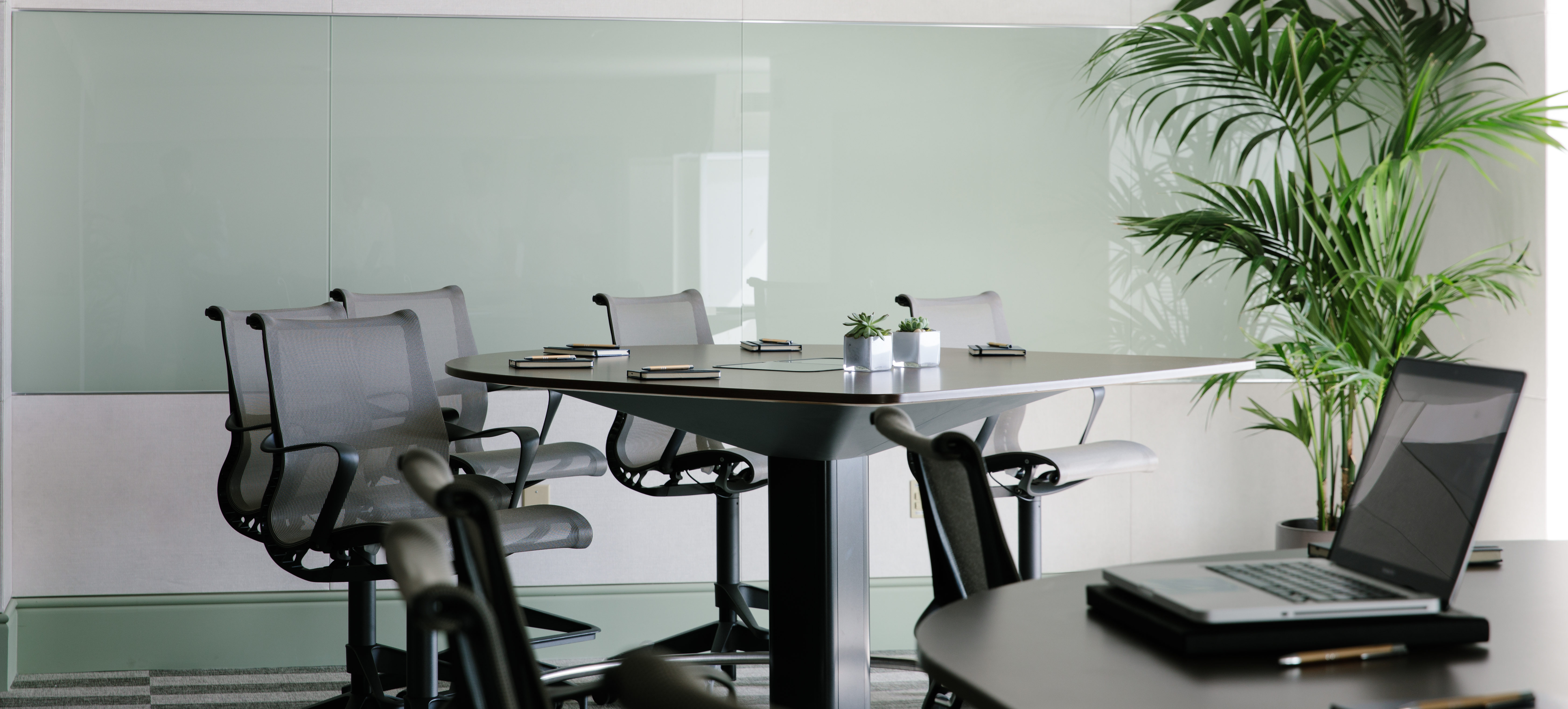 Ideation Studio debuted this month. What makes this brand-new 7,000-square-foot space unique is its integration of Cisco Systems technology. It's the first hotel in the world to equip its meeting rooms with Cisco Webex Boards and Cisco Webex Teams, allowing people to meet virtually through message, note and file sharing, video conferencing and writing on a whiteboard. The room's design also took into account table and chair height, lighting, flooring and the arrangement of furniture. The studio offers four layouts across its 10 rooms, which can accommodate groups of six to 24 participants.
Learn more about Ideation Studio here.
Reason No. 2: Madison Meeting Center (MMC) 
Park MGM is home to another Las Vegas first. MMC is The Strip's first executive meeting center, focusing on groups of 10 to 50 guests. The 10,000-square-foot space is broken down into 10 individual rooms and two lounges, with moveable furniture and whiteboards. MMC offers planners all-inclusive, flat-rate pricing on a per attendee basis as part of a first-of-its-kind Daily Meeting Package. The center also prides itself on its attention to health and wellness through its Stay Well Meetings program.
Reason No. 3: Park Theater
"Cher" the stage with the likes of Lady Gaga, Britney Spears and Cher. All three leading ladies have or will soon have residencies at Park Theater. When they aren't performing to sold-out crowds, the theater can be customized for large events with more than 5,000 attendees.