The Westin Copley Place, Boston
When Marriott acquired Starwood in September 2016, it added 11 new brands—including Sheraton and Westin—that contained some of the leading hotels in the world. The purchase strengthened Marriott's presence in many locations, and has been a total game-changer in some places, such as Boston.
Marriott had a host of hotels in Boston even before the merger, but the acquisition of Starwood took its portfolio there to a new level, particularly since the addition of The Westin Copley Place, Boston and Sheraton Boston Hotel resulted in unification of the 3-2-1 Connect hotels in the heart of Boston's Back Bay neighborhood. The 3-2-1 Connect is an interconnected network of three Marriott hotels (the two mentioned and Boston Marriott Copley Place), two shopping malls (Copley Place Shopping Galleries and Prudential Center) and one convention center (Hynes Convention Center). All of them can be accessed without stepping outside.
Together, the hotels offer 3,166 guest rooms, 194,000 sq. ft. of meeting space and 23,280 sq. ft. of exhibit space. The shopping malls contain 23 restaurants, 152 shops, 110 inline stores and 42 carts and kiosks. The convention center provides 176,840 sq. ft. of meeting space, a 24,544-square-foot ballroom and 38 meeting rooms. The numbers, as impressive as they are, don't tell the whole story, though. The hotels are among Boston's elite, with ongoing renovations; the shopping centers are upscale and evolving; and the convention center offers a compact, collegial environment and advanced technology.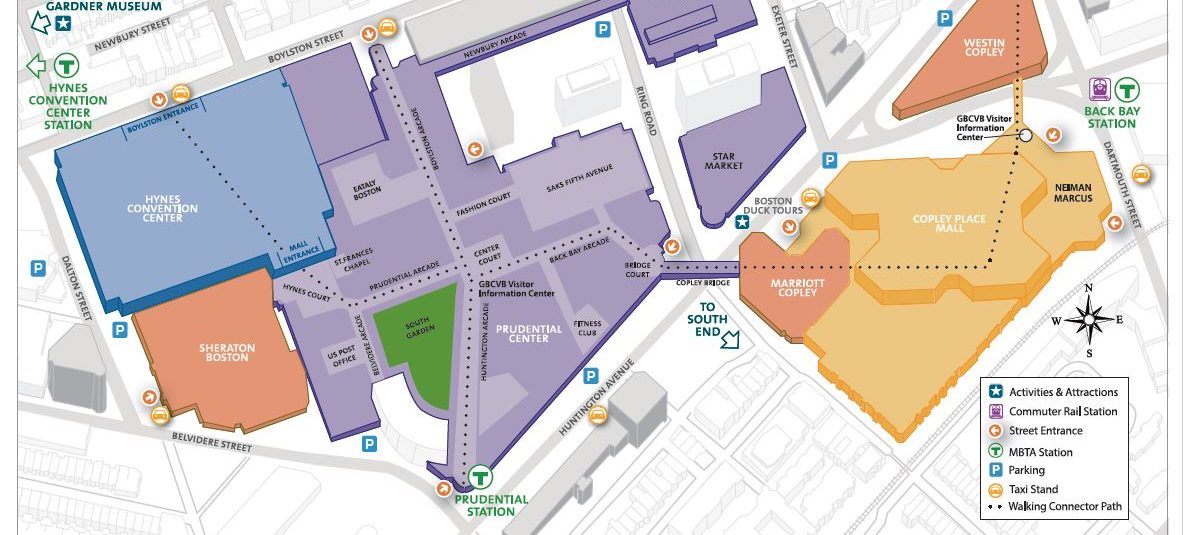 Marriott and Starwood collaborated well as participants in 3-2-1 Connect before the companies merged, but now, under one company, the situation is more fluid—and easier for planners to arrange meetings and events.
"With Marriott's acquisition of Starwood Hotels, doing business with 3-2-1 Connect has never been easier," says Erin Gilroy, director of sales and marketing for Boston Marriott Copley Place and Sheraton Boston Hotel. "Our robust team of 3-2-1 Connect advocates offers customers a single point of contact for the three properties, two malls and the Hynes Convention Center. Another significant benefit our 3-2-1 Connect customers are experiencing is that we can now present one inclusive hotel contract for the Westin, Marriott and Sheraton branded properties.
"The streamlined process saves our customers time and allows for the consistency of contractual terms across all three hotels."
Some of 3-2-1 Connect's main advantages for planners are that a single event resume is integrated for the whole meeting, one pre-conference meeting is coordinated with all planners, and a site evaluation is organized and led by a single individual. Also, OnPeak housing services are available and state-of-the art technology is available in all facilities.
Attendees enjoy the Wi-Fi offered in all hotel lobbies, intrahotel access among the three hotels and the use of the health club at any of the properties.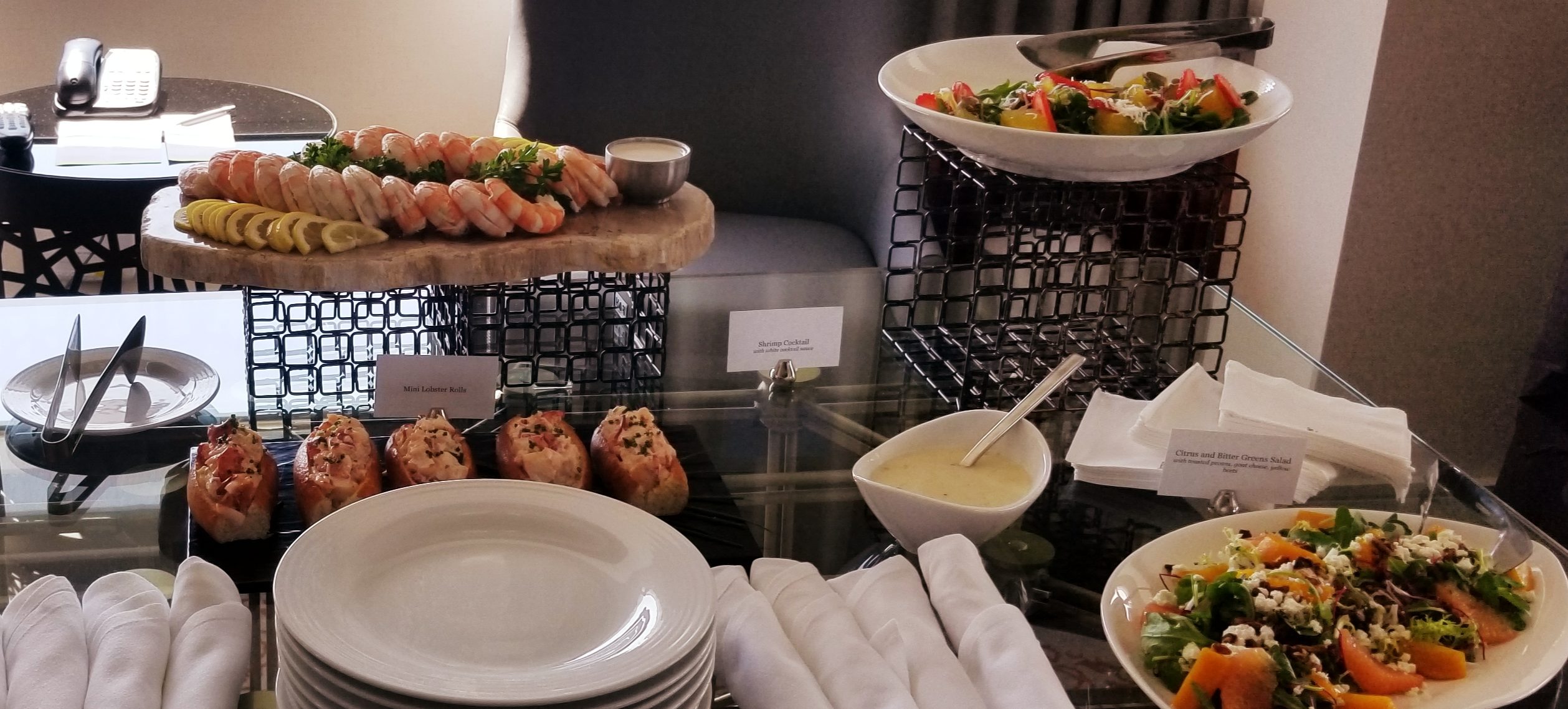 "Also, the hotels are currently working on a plan that will allow guests to dine at all three hotels and charge back to their room," Gilroy says. "This will be a fantastic benefit not only for our 3-2-1 Connect, but for all of our guests."
Among the recent hotel developments, The Westin Copley Place unveiled a renovation of all guest rooms and suites in June. The rooms offer sweeping river and city views. New touches include photo collages, cobblestone patterns and floral artwork inspired by Boston Public Garden.
"Each room evokes the spirited personality of the city and serves as a place where guests can discover the beauty of Boston," says Erin Sunderland, director of marketing and communications, as well as the run concierge. "The design was inspired by the history, arts and culture of Boston and Copley Square, and the rooms and suites are infused with unique touches reminiscent of the neighborhood while providing a restful residential retreat."