Since the Supreme Court legalized sports betting at the national level this year, gaming properties have made millions and are positioned to capitalize on the coming football season while diversifying their appeal for large groups of visitors. The May decision to overturn 1992's Professional and Amateur Sports Protection Act could put a dent in the $150 billion off-the-book betting industry while opening the door for fans at all levels to be more involved in their favorite sports.
"This is a dry constitutional issue about states' rights, but it will likely change how we have viewed sports for the past 100 years," Gabriel Feldman, director of the sports law program at Tulane Law School, told The New York Times. "It's called the gambilization of sports. Fans will become much more focused on gambling than following a team. It will make every second of every game of every week interesting to fans as it will give everyone something to root for."
Kicking Off Gaming Season
Since restrictions are now set by individual states, some properties and fans are more excited than others. Immediately after cutting the ribbon to mark the opening of Ocean Resort Casino on June 28 in Atlantic City, actor Mark Wahlberg went inside to place the first sports bet. According to The Press of Atlantic City, the first sports bet placed at Golden Nugget and Resorts Casino Hotel was on the New York Giants to take home their fifth Super Bowl title with 40-to-1 odds. Although the team represents the Empire State, they actually play in the Garden State in East Rutherford, New Jersey.
The State of New Jersey's Division of Gaming Enforcement calculated that since sports betting started there June 14, sports wagering revenue has totaled $7.3 million. This new source of income can support renovations and expansions, which will directly impact the capacity to hold meetings and impress attendees.
Casinos in Atlantic City and Mississippi, are jumping on the bandwagon ahead of the National Football League's regular season kick-off on September 6. Last week, Resorts Casino Hotel and Golden Nugget became the fifth and sixth Atlantic City Casinos to offer sports gaming. Resorts partnered with DraftKings to become the first to offer online sports betting in the state.
"The opening of our new sports book will set a precedent for sports betting in Atlantic City, offering an elevated gaming experience for our loyal guests," says Mark Giannantonio, president and CEO of Resorts Casino Hotel.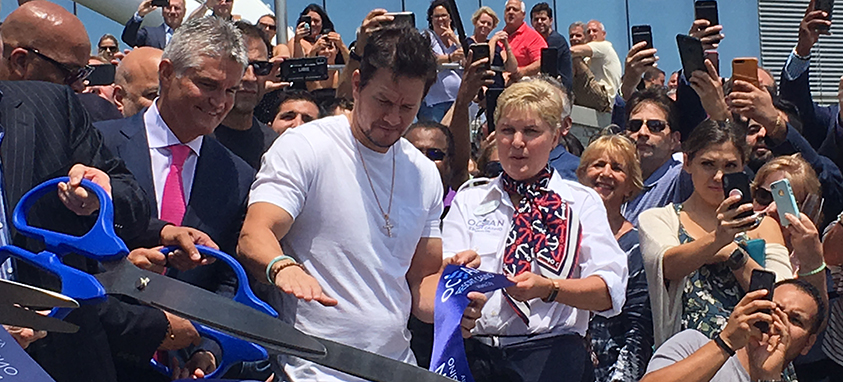 Betting on a New Demographic
The addition of a new gaming experience could also diversify the appeal of many properties. "The sports betting customer is not your typical core gaming customer that Atlantic City has been used to," Kevin Ortzman, president of Caesars' three Atlantic City properties, told Associated Press. "Offering this as another wagering opportunity opens up a whole new chance to integrate this with our food and beverage, gaming and entertainment offerings."
Caesars Entertainment introduced a sports book at Bally's, Wild Wild West on July 30 and Harrah's Atlantic City on August 1. Their mobile betting app is also now available in Jersey. The company opened sports betting at Horseshow Tunica this week in Mississippi, and expect Harrah's Gulf Coast to follow suit sometime this month.
"The recent Supreme Court ruling allows us to expand our sports betting digital and mobile offerings into new markets," says Mark Frissora, president at CEO of Caesars Entertainment. "We recognize that our customers expect exciting new experiences."
A Winding Road to the Betting Window
At a June press conference during the grand opening of Hard Rock Hotel & Casino Atlantic City, Jim Allen, chairman and CEO of Hard Rock International, told media that the brand had some hurdles to overcome before being greenlit for sports gaming. Seminole Tribe of Florida owns the entertainment company and Hard Rock's name appears on the stadium where the Miami Dolphins and Miami Hurricanes play, causing them to seek special clearance from the National Football League to offer sports betting. However, on August 17, Hard Rock AC entered an online sports gaming partnership with Kindred Group.
"Through smart, efficient regulation, this new market will protect consumers, preserve the integrity of the games we love, empower law enforcement to fight illegal gambling, and generate new revenue for states, sporting bodies, broadcasters and many others," American Gaming Association (AGA) president and CEO Geoff Freeman said in a statement following the Supreme Court decision.
MGM Resorts International is also making news on the sports gaming front. On July 31, they announced a groundbreaking partnership with the National Basketball League (NBA) to become the official gaming partner of the NBA and WNBA. This is a first for both entities. Last year, MGM purchased Las Vegas' first professional basketball team, the WNBA's Las Vegas Aces, who now play home games at Mandalay Bay Events Center. MGM has also been the title partner of NBA's Summer League for the last two years.
"As the landscape for sports betting in the U.S. continues to evolve at a rapid pace, MGM Resorts is a proven gaming leader for us to work with on this groundbreaking partnership," says NBA commissioner Adam Silver. "Our collaboration will result in the best possible gaming and entertainment experience for consumers through the use of accurate, real-time NBA and WNBA data, and our collective efforts to maintain and enhance the integrity of our games."
This new legislation has paved a fresh path for spectators to get invested in the game from the sidelines. Authorities encourage participants to gamble responsibly, and remind them that the National Problem Gambling Helpline Network is available via call or text 24/7 at 1-800-522-4700.