Photo credit: The London West Hollywood
Prepare for your heart to melt and it has nothing to do with the summer heat. Meet Winston and Churchill! They are The London West Hollywood at Beverly Hills' two new permanent residents.
Named after the historical British Prime Minister, the bulldog puppies call the luxurious hotel home. Much nicer than any doghouse I've ever seen! Guests can pet the pooches in Hampton Court garden or shake a paw during walks around the property. The wrinkly mascots can also be found lounging poolside on the rooftop.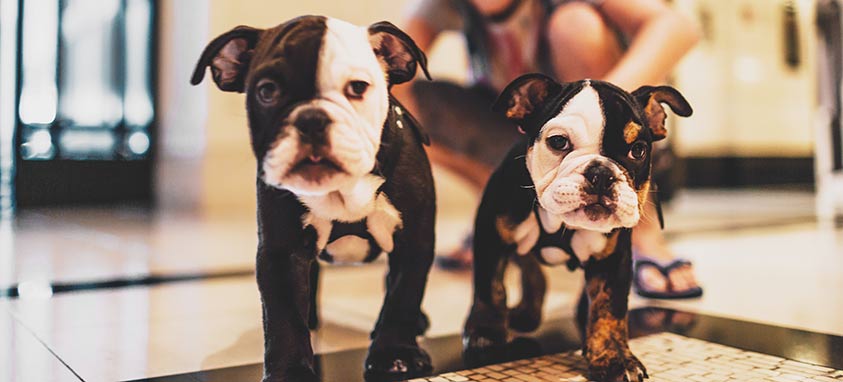 Photo credit: The London West Hollywood
Meeting professionals, Winston and Churchill will happily wag their tails at events for an hour if you make a $250 donation to a local Los Angeles animal shelter. This special appearance can be made in The London's 4,000-square-foot Kensington Ballroom or on multiple levels of rooftop space with views of Beverly Hills that are nothing to bark at.
The hotel's executive chef Anthony Keene has even created a dog-friendly "Winston's Menu" for guests who are accompanied by their canines. Items include The London Pooch and Doggie Bags.