Recent reports claim that the role of travel agents is a diminishing one, following the release of the Bureau of Labor Statistics' Occupational Outlook Handbook, which states, "Employment of travel agents is projected to decline 12 percent from 2014 to 2024." The handbook cites the resourcefulness of travelers—thanks to the internet—to book their own travels as the main reason for the gradual decline.
A study conducted by Google in 2014 found that one-third of leisure travelers and half of business travelers preferred online travel agencies (OTA) for their site tools and options. Those surveyed claimed they could find better deals, compare options quickly, and aren't concerned with the rewards and loyalty programs that may be offered at brick and mortar agencies.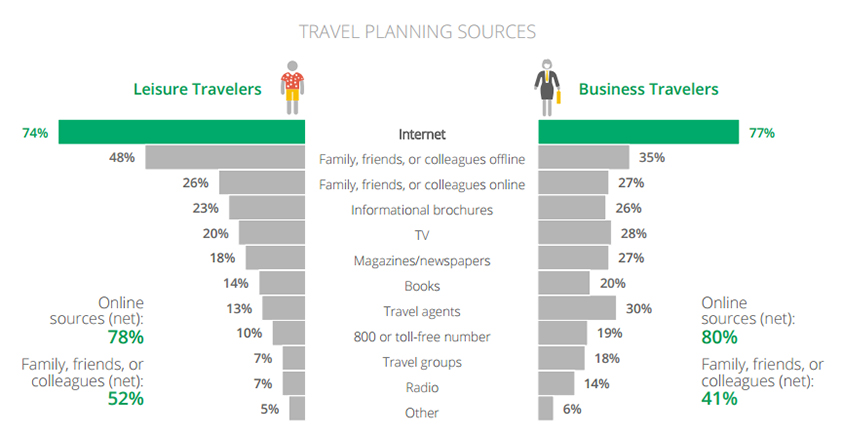 (Source: Google Travel Study, June 2014, Ipsos MediaCT) 
On the contrary, Sandals Resorts CEO Adam Stewart just announced that the company's expansion will depend heavily on its use of travel agents and not online booking agencies.
"There's a lot of talk about OTAs, but it's difficult to explain the complexities to the traveler. That's where the travel agent comes into play," Stewart said.
The all-inclusive resort packages company is currently operating 24 resorts with more on the way. Sandals Barbados is adding 186 rooms after an influx of demand in its first year.
Beaches, the company's family-oriented brand – is scheduled to open a Barbados location in late 2016 to early 2017, and a resort in Cuba within the year.
According to Travel Market Report, Beaches Antigua is also in the process of opening, and will have 310 rooms, the majority of which will be family suites.
The Value of Travel Agents
A large portion of Sandal's customer base is wedding couples and honeymooners—and that's where the company sees the value of travel agents.
As many as five weddings per day take place on Sandals Royal Caribbean 251-room property. Agents can book customizable weddings and honeymoons in a single inclusive package, and work with couples' wedding planners to ensure everything is on track when the couples arrive.
Sandals believes in the value of a travel agent, and offers several programs that aim to strengthen that partnership.
Certified Sandals Specialists (CSS) receive customized service, educational support, free resort stays and discounts on services.
The most exclusive program, the Chairman's Royal Club, pays top-selling agents 16 percent commission rather than the standard 10 percent. To qualify, agents must sell more than 75 Sandals rooms per year, attend annual workshops, and participate in fam trips. There are currently 95 agents in the program.
Modernizing and Renovating
In addition to their many expansions, Sandals is putting much of their funds towards renovating existing properties as well.
Sandals Montego Bay, the company's flagship property, is undergoing renovations to add modern amenities including Smart TVs and rain showers.
Sandals Royal Caribbean is expand with new "over-the-water suites" that will cost $1.6 million per room to produce.
Sandals Negril Beach Resort and Spa is the most requested of the six Jamaica locations, encouraging the company to invest an additional $20 million in renovations so far. 64 rooms have been renovated with new furnishings and tranquility tubs.