How the meetings industry is celebrating #GMID2023
Destinations across the United States are showing just how much #meetingsmatter. This year marks the sixth annual Global Meetings Industry Day (GMID), hosted by U.S. Travel Association and Meeting Professionals International (MPI), where meeting professionals display their appreciation for the industry that brings us all together.
"Professional meetings are critical to the success of other industries like manufacturing, education and healthcare, bringing together decision makers across the public and private sectors," said Geoff Freeman, president and CEO of U.S. Travel Association. "When you think about it, there is practically no industry sector that doesn't rely on professional travel to advance its business or goals."
In fact, a survey by J.D. Power and Tourism Economics found that 81% percent of business executives see business travel as vital to their operations. It's so vital that it's worth celebrating, read below see ways meeting profs are doing just that.
Meeting Professionals International
MPI is having a 12-hour broadcast from 6 a.m. to 6 p.m. CT (see here). The broadcast features industry leaders, including Paul VanDeventer, CEO of MPI; Julie Coker, president and CEO of San Diego Tourism Authority; and Michelle Allegauer, senior vice president of Financial Services Institute.
Its chapters are holding individual in-person events, as well. PCMA Southeast partnered with MPI's Carolinas Chapter to hold an event at Bank of American Stadium in Charlotte, North Carolina.
The event consists of three education sessions, a legislative session by North Carolina Travel Industry Association, where state politics and its effects on the meetings industry were discussed; a forecast on the future of meetings by Michael Dominguez, president and CEO of Associated Luxury Hotels International; and an interactive panel session on how to effectively partners with hotels, CVBs and other vendors.
Las Vegas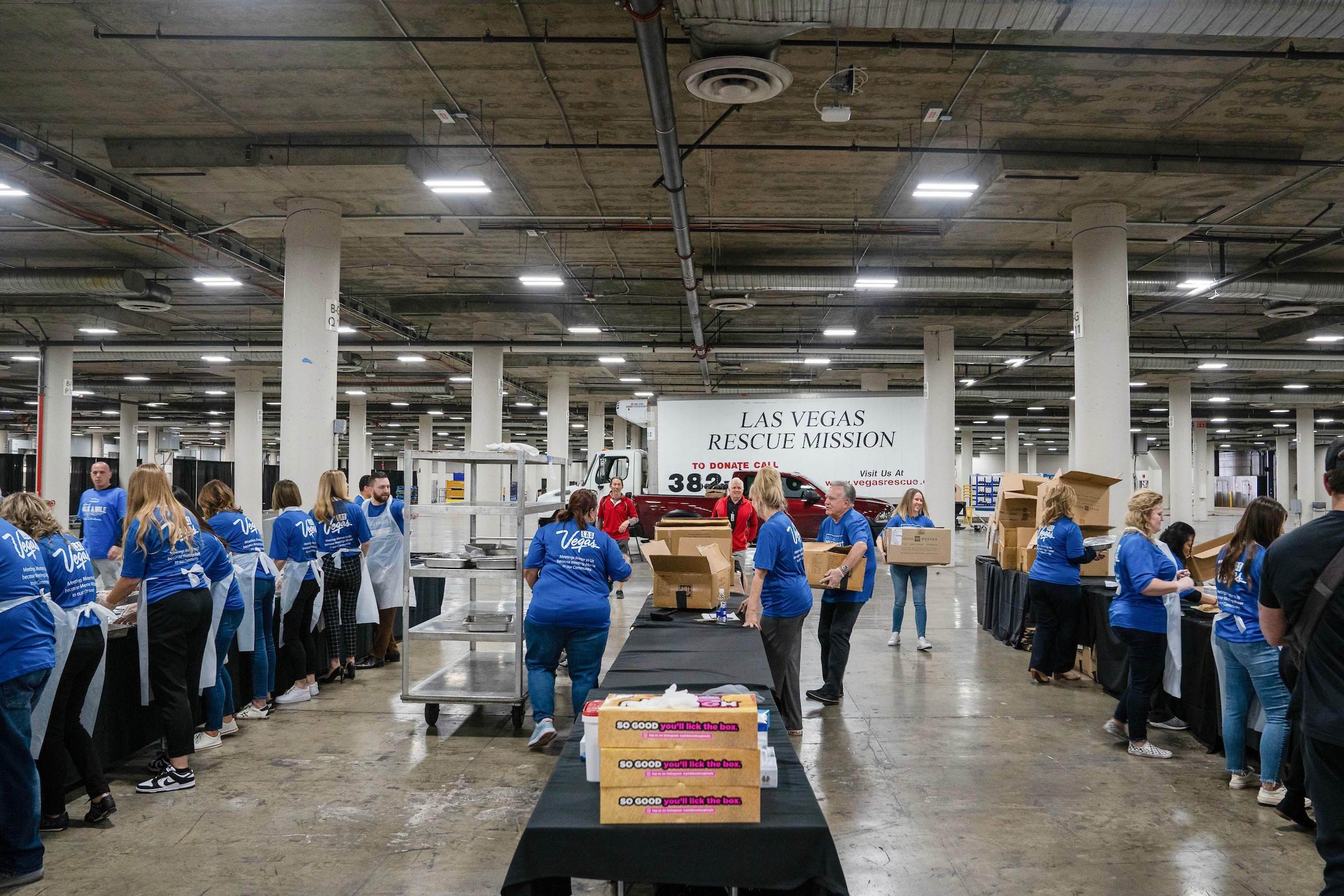 Over the course of four days, March 21, 22, 24 and 30, hotel brands Caesars Entertainment, The Venetian and MGM Resorts, and Las Vegas Convention and Visitors Authority (LVCVA), partnered with local charities to host community service events in Southern Nevada.
On March 21, the Las Vegas Caesars team met at Drai's Beach Club at The Cromwell with Communities in Schools (CIS) of Nevada to assemble hygiene kits for those who have a tough time acquiring such items. CIS of Nevada is a national program that works with organizations across the U.S. to address and supports students' basic needs to be successful.
Read More: Las Vegas Visitors Trending Younger: Highlights from LVCVA Board of Directors Meeting
On March 22, The Venetian organized a food donation to Hero School, City Impact Las Vegas, Las Vegas Rescue Mission and New Day Adult Care. On March 24, LVCVA partnered with Three Square to assemble backpacks for Clark County School District students. Today, MGM Resorts met with Catholic Charities, an organization that provides food, shelter and housing, at Mandalay Bay Convention Center to assemble hygiene kits.
PCMA
PCMA chapter events across the U.S. are taking place, via networking events and presentations from industry professionals.
The PCMA Capital Chapter, which includes Maryland, Virginia and Washington, D.C., came together at Ronald Reagan Building and International Trade Center for a State of the Industry discussion with eight panelists, including Mary Kreins, president of the PCMA Capital Chapter; Tommy Goodwin, vice president of government affairs for Exhibitions & Conferences Alliance; and Eric Johnston III, director of federal government affairs for Marriott International.
PCMA New England and MPI New England came together in Greater Boston at Encore Boston Harbor, A Wynn Resort. The day involved a sponsor showcase; educational presentation by Kyle Jordan, director of meetings for Informs; and a networking reception.
Greater Philadelphia Chapter held an event titled Meetings Matter: Trends and Tactics. The event included a variety of speakers, including Gregg Caren, president and CEO for Philadelphia Convention & Visitors Bureau and Lee-Jung Kim, service design experience lead for Pfizer Biopharma Group, and two panels that discussed the current trends in the meeting industry and why meetings matter and solutions for current challenges.
More on PCMA Chapter events here.
New Orleans & Company
New Orleans & Company hosted an interactive panel discussion at Hyatt Regency New Orleans' Empire Ballroom. Panelists included are Sherif Karamat, president and CEO of PCMA; Lauren Parr, senior vice president of meetings and learning for American Geophysicak Union; and Ryan E. Tucker, deputy executive director for Kappa Alpha Psi Fraternity Inc.
More details on New Orleans & Company's celebration here.
Visit Atlantic City
Visit Atlantic City celebrated GMID by highlighting local business and the impact of meetings on the local economy. In 2022, Atlantic City hosted 209 events, resulting in $300 million in economic impact.
"Last year was an impressive year for in-person meetings and conventions in Atlantic City, and this year is projected to be even better," said Visit Atlantic City resident and CEO, Larry Sieg, in a press release. "In the first quarter of 2023 alone, we hosted 18 events that have resulted in an economic impact of $62,663,443.
Read More: Atlantic City: A Shore Thing
"Atlantic City's meeting and events industry is a key economic driver that increases visitation into our community and delivers commerce to our local small businesses. We plan on supporting local businesses as much as we can with our ongoing support of in person events, meetings and conventions."
According to a release, meetings in Atlantic City made up 38% of all business travel in 2022, and that number is expected to grow.
Myrtle Beach Area Chamber of Commerce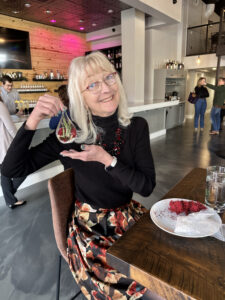 The Myrtle Beach Area Chamber of Commerce (MBACC) team came together to celebrate and highlight the value of in-person meetings, including its impacts on the local economy.
"Meetings and events account for a significant economic impact to our local economy," said Karen Riordan, MBACC and CVB president and CEO. "That's one of the reasons why this year's Global Meetings Industry Day is so important. It's an opportunity for us to let meeting and event planners know that The Beach is ready to host their attendees."
As part of GMID, Myrtle Beach CVB is providing meeting planners is providing planners in areas like Richmond, Virginia and Atlanta with a Day of Appreciation.
San Francisco Travel Association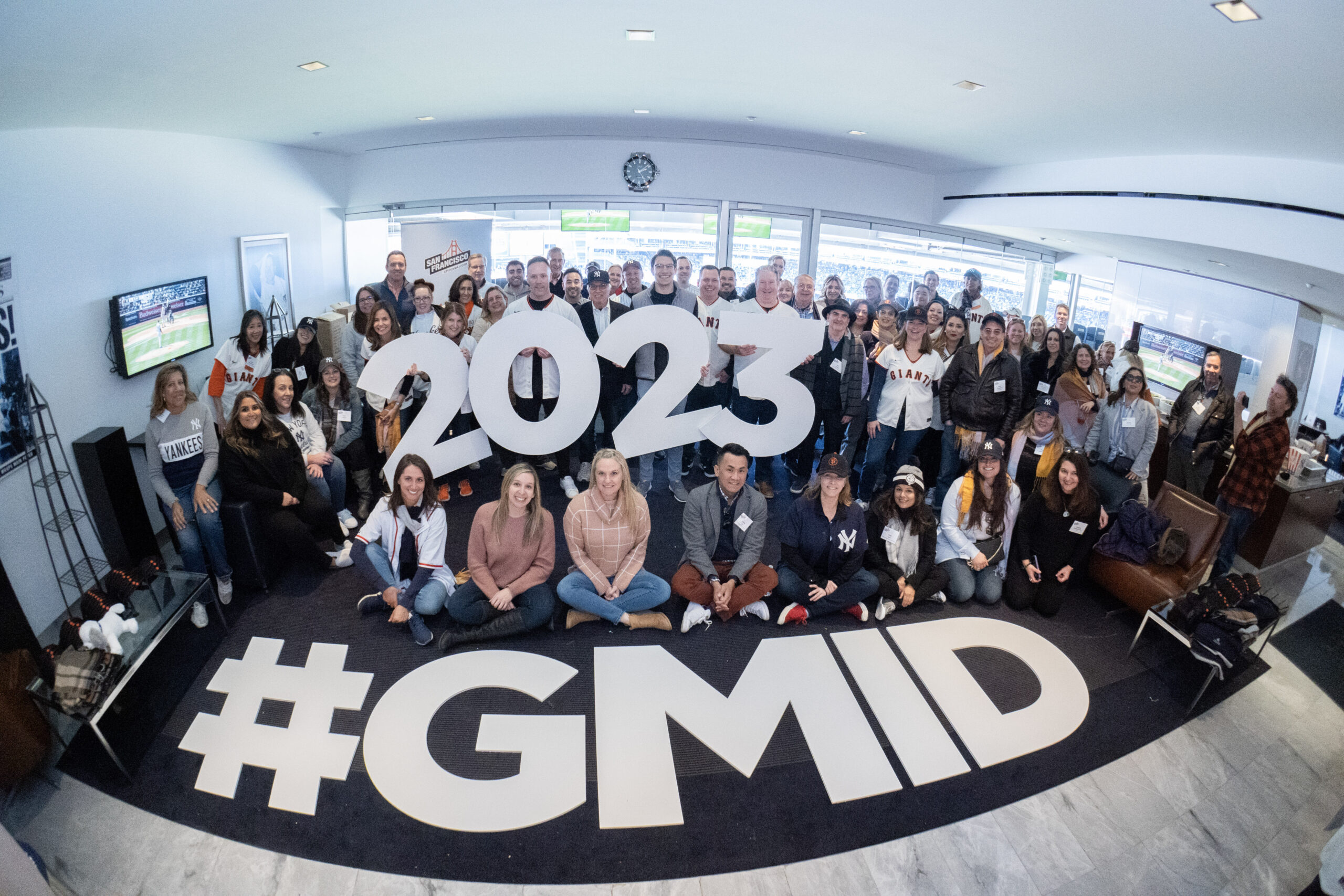 San Francisco's travel industry leaders gathered in New York for the opening day of the 2023 Major League Baseball season, which featured a game between the San Francisco Giants and the New York Yankees.
Hosted by the Giants, SF Travel and Hotel Nikko San Francisco, the event brought nearly 100 clients from across the Northwest who hold business meetings in San Francisco.
Hilton Hotels
Hilton Hotels held a contest where organizations shared stories (up to 250 words or a 30-second video) of a memorable time when people came together and it reminded them of the importance of meetings.
The grand prize winner will receive 1 million Hilton Honors Points, and $500 to be used for an industry conference or education course. The second place winner will win a Nespresso machine, Hilton beach towel and Hilton tumbler cup. Third place will receive a Hilton Beach towel and Hilton tumbler cup.