Las Vegas trends show the city has no plans to slow down
The average age of Las Vegas visitors is younger and more diverse than it was a year ago, according to statistics release at a Las Vegas Convention and Visitors Authority (LVCVA) Board of Directors meeting this week. In 2022, the average visitor age was 40.7, as compared to 44.3 in 2017 and 47.2 in 1992. Other milestones, visitation trends and plans for the city are outlined below.
Trends on Vegas Stays
Nearly two-thirds (63%) of those surveyed in the Las Vegas Visitor Profile Study said they were more likely to attend their respective event because it was held in there, a significant boost from 41% who said so in 2021, or 44% in 2019.
Read More: Las Vegas: It Takes an Events Village
Pairing perfectly with more interest in events due to their location in Las Vegas, more business attendees are extending their trips for leisure time in the city, as well. In 2022, 58% of meeting attendees extended their stay, up from 44% in 2021; the average length of nights extended have increased as well at 1.7 in 2022 and 1.2 in 2021.
Vegas Loop Hits a Milestone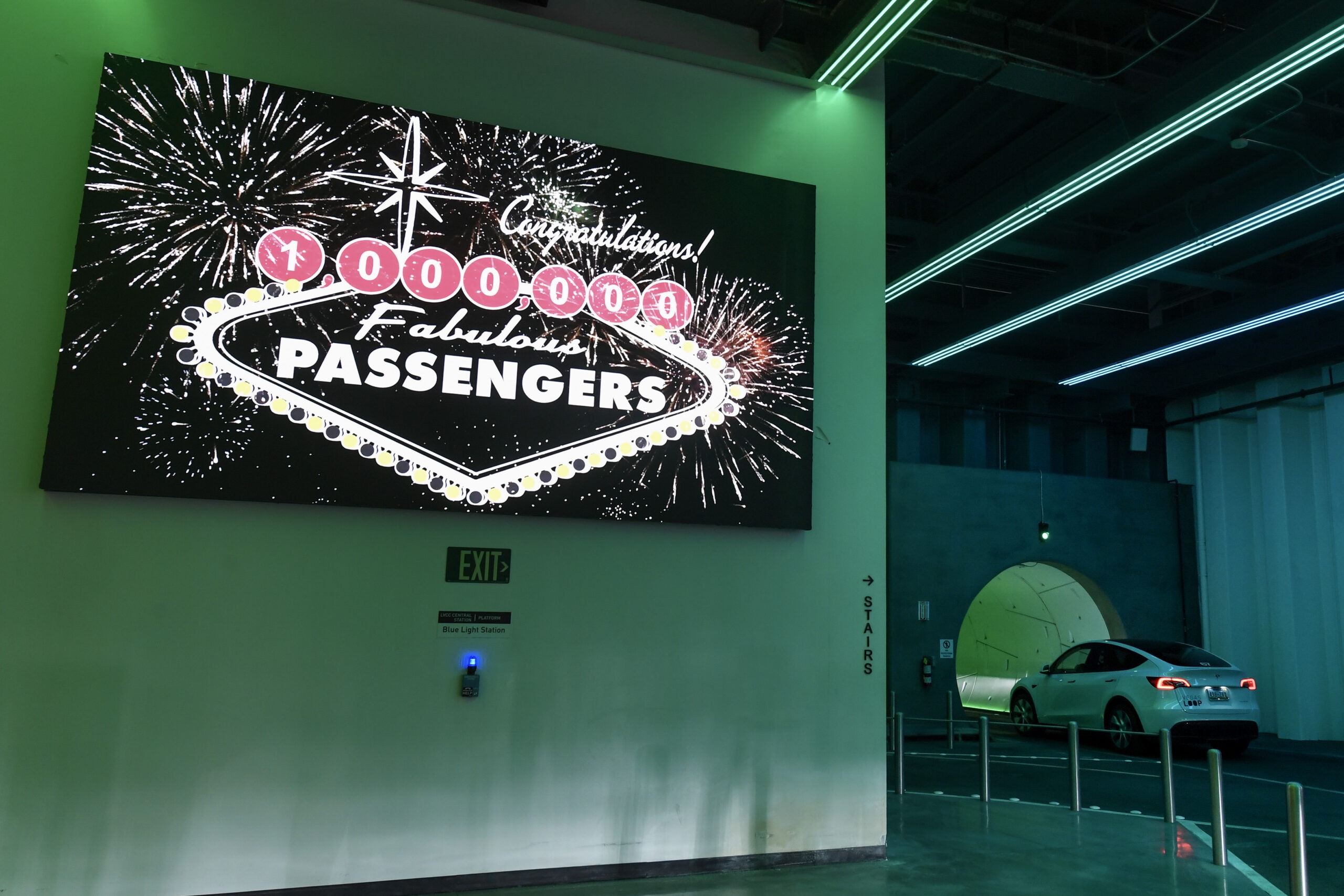 Las Vegas Convention Center's (LVCC) Vegas Loop debuted in 2021 and has just moved its one millionth passenger since its inception. An exhibitor for the Con-Expo/Con-Agg tradeshow was surprised at Vegas Loop's Central Station and given Vegas Loop and Resorts World merchandise to commemorate.
Read More: Las Vegas Loop Continues to Expand
Last week, plans were finalized to sell a piece of land near UNLV's Thomas & Mack Center to The Boring Company for a Vegas Loop station in the future. This contributes to The Boring Company's ultimate goal of building 69 stations across 65 miles from the city's downtown to Harry Reid International Airport (LAS).
Developments on the Way
LVCVA's board of directors unanimously approved "the framework of an agreement" to sell 10 acres of land on Las Vegas Boulevard to local developers Brett Torino and Paul Kanavos for $125 million. The buyers are required to close the transaction by the middle of September.
LVCVA reported that it plans to use the proceeds of the sale for capital and renovation projects to LVCC. $600 million has been approved to fund and renovated LVCC, architectural plans for which will begin in April and construction has been set for 2024 and 2025.
Read More: Las Vegas Gives a Preview of What's to Come
The board also unanimously approved a $4.2 million investment to use this year's inaugural Formula One race as a business opportunity to host high-profile customers and highlight the destination.
According to a press release, "Most of the investment will be used to purchase F1 race and hospitality tickets to host customers from the meetings and convention industry, airlines and travel companies that drive significant visitation to Las Vegas." An additional $2.8 million in tickets will be purchased and reimbursed to LVCVA on behalf of resort partners who will also use the event as a business opportunity.