There's nothing better than coming home from work and your dog greeting you at the front door. But as life returns to normal, and travel begins to pick up again, so many people are having to leave their four-legged friends at home as they venture back into the outside world.
According to the American Society for the Prevention of Cruelty to Animals, one in five U.S. households adopted a new cat or dog over the pandemic, and now, 22% of those owners worry about how their pets will impact their ability to travel. In honor of August being National Dog Month, we have rounded up some of the most pet-friendly hotels to host your meetings at and please your pet-owner attendees. 
Kimpton Hotels & Restaurants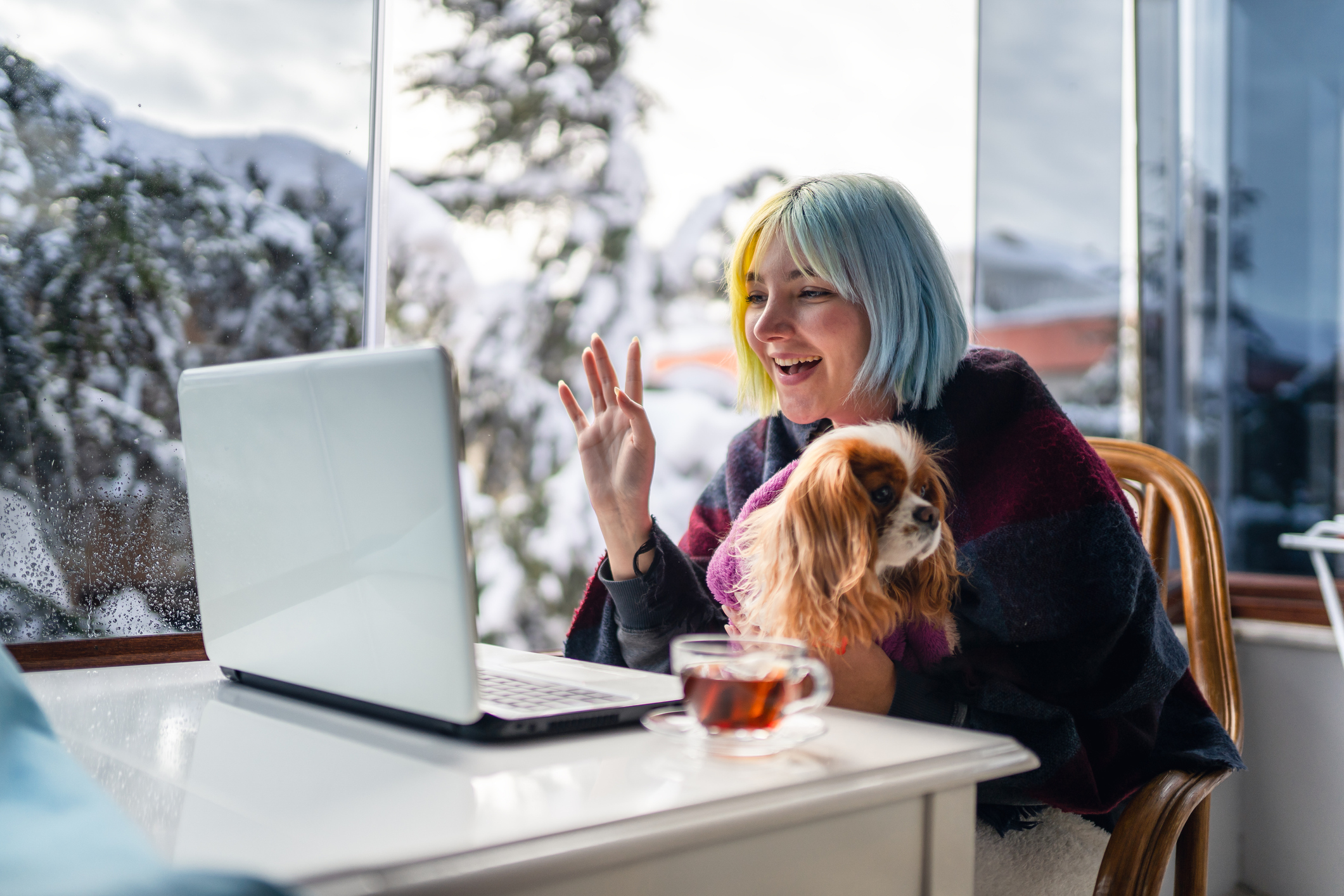 With 80 locations scattered throughout more than 55 cities, Kimpton Hotels & Restaurants are some of the most pet-friendly out there. Their official policy states "if your pet fits through the door, we'll welcome them in." That means no weight restrictions, no extra fees and no limit on the number of pets allowed. For August, three of their locations are offering special cuddle breaks for groups while donating the some of the profits to local shelters. These special meeting breaks allow attendees to recharge, reenergize and go back into their meetings with a more productive mindset.
The Aertson Hotel is donating $350 to the Nashville Humane Association, an organization working to protect the well-being of animals, for every puppy meeting break booked. So enjoy the 6,500 sq. ft. of meeting space while reaping all of the benefits a 30-minute puppy break brings. 
Offering 30-minute meeting breaks filled with adoptable dogs from Lulu's Rescue and a $175 donation to the shelter, The Palomar Hotels' 6,000 sq. ft. of meeting space is the perfect place to host your next meeting while celebrating National Dog Month.
Take an hour break from the 4,000 sq. ft. of meeting space to play with puppies from the Lifeline Puppy Rescue, a local no-kill shelter that rescues dogs from five states in the Rocky Mountain Region. 
Virgin Hotels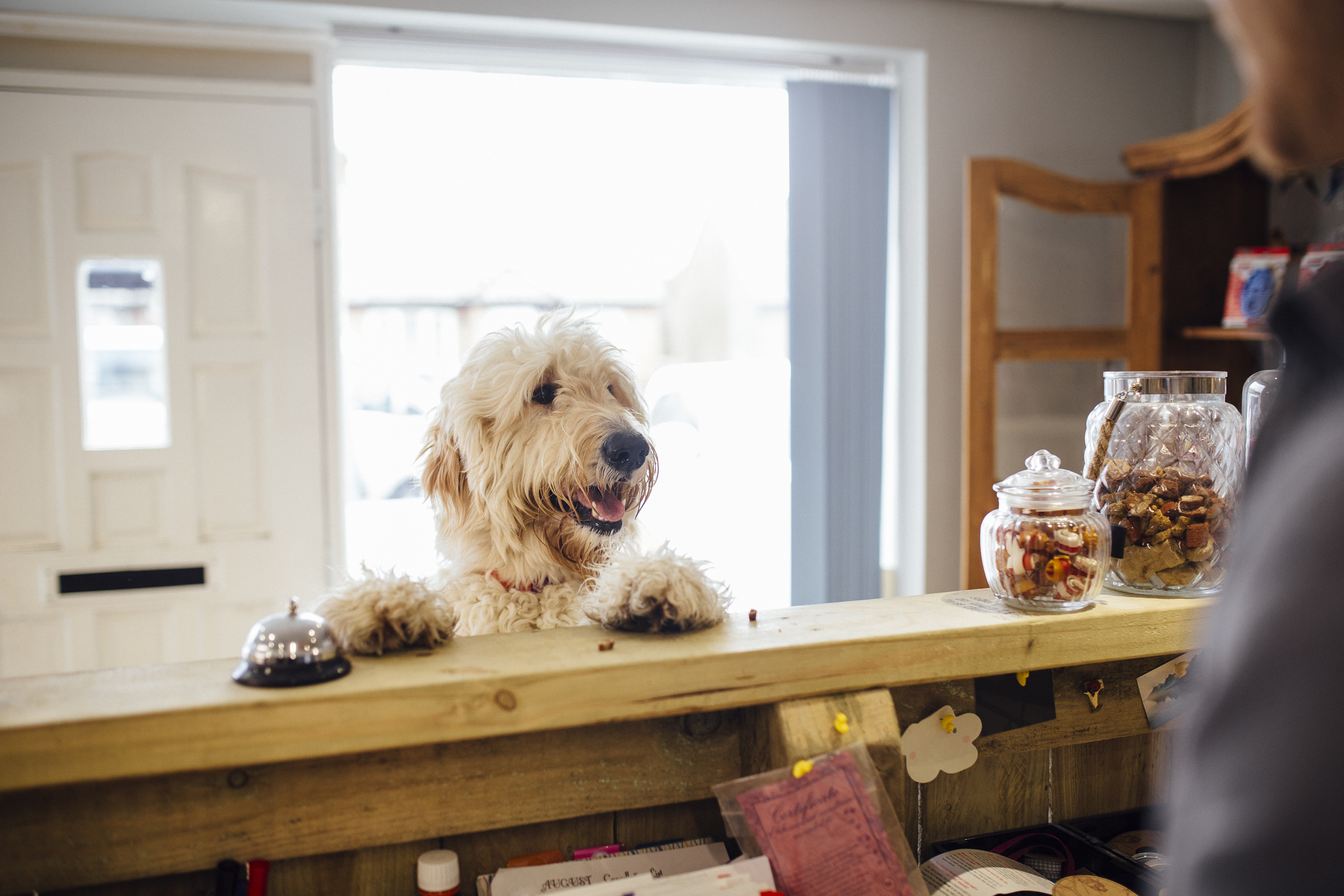 Virgin Hotels launched in 2010 and has since opened five U.S. locations with more planned in the coming future. Similar to Kimpton Hotels, they welcome all pets with no fees and no weight or breed restrictions. When you bring your pet to a Virgin Hotel, they receive a Virgin Hotel bandana, food and water bowls and a pet bed. Whether you stay at the Las Vegas location, with 130,000 sq. ft. of meeting space, or the Dallas location, with easy access to nearby dog parks, Virgin Hotels are some of the best places for your dog-loving meeting attendees to stay and work at. 
Loews Hotels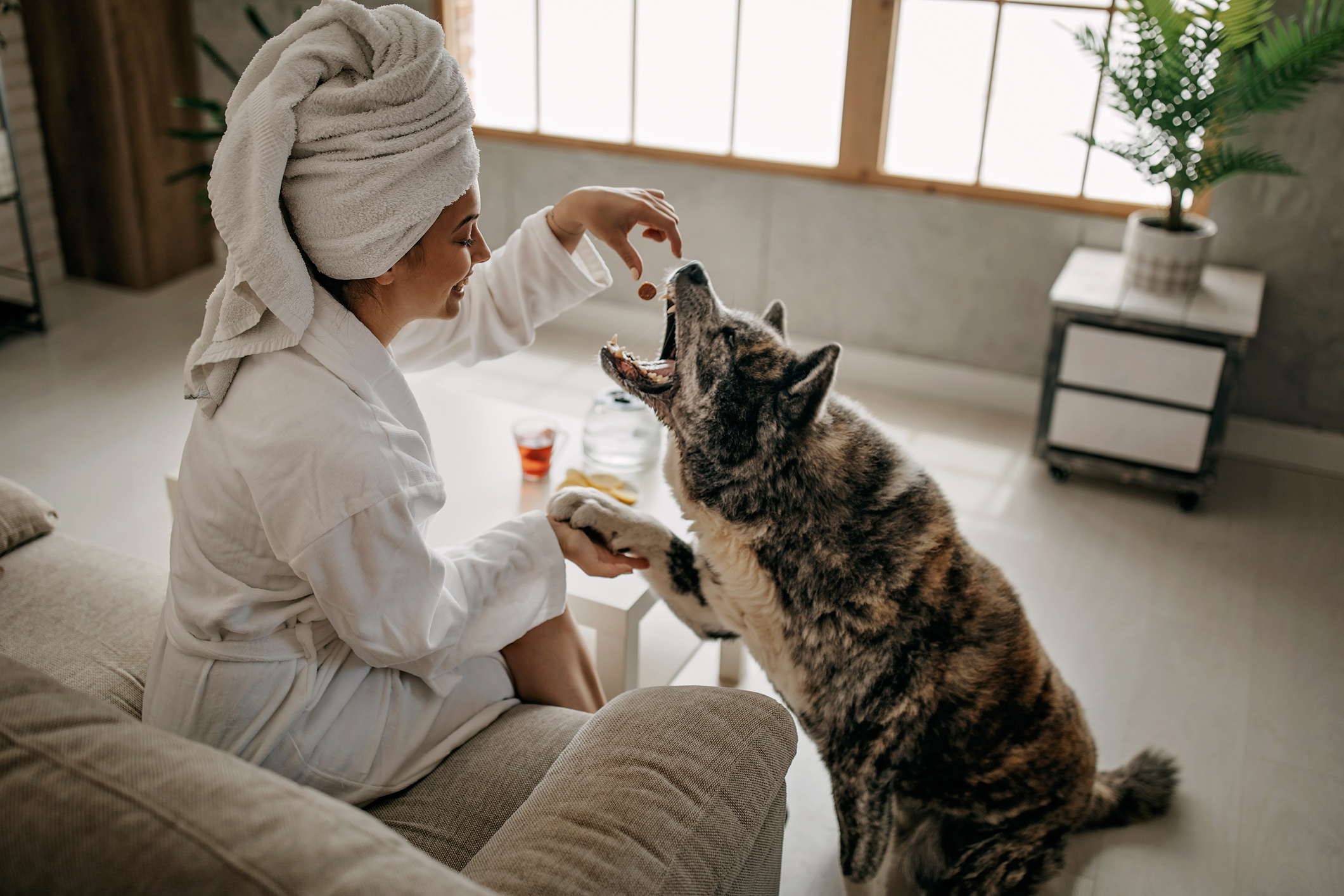 There are 26 Loews Hotels scattered throughout the United States and Canada and they are some of the best places to host a meeting while ensuring your pet has an equally great experience. All Loews Hotels provide pet treats, bowls and placemats, and offer other special perks like room service menus for cats and dogs, recommendations for local pet-friendly restaurants and more.
They allow two pets per room, with up-to-date vaccinations and an additional fee ranging from $50-$200 per stay. People get the best of both worlds when staying at the Loews Hotels, whether that be at one of the two Chicago locations with over 25,000 sq. ft. of meeting space each, or the Loews Royal Pacific Resort, the largest meeting hotel at Universal Orlando. 
Continue the Celebrations…
Hotels are constantly coming up with new ways to celebrate the animals that make our lives so special. Dogs can enjoy their own "Yappy Hour" menu at The Clancy, Autograph Collection in San Francisco, the number one dog-friendly city in the country or stay at the Hilton Sedona Resort in Bell Rock, which offers a full-course menu for dogs to eat alongside their owners on the pet-friendly patio. These hotels, along with many others, recognize the importance and joy dogs bring to our lives daily.