By all measures, this week's Destinations International Annual Conference 2021 (AC21) in Baltimore, Maryland, was a huge success. A total of 853 representatives of destination marketing organizations, their supporters and clients gathered at Hilton Baltimore Inner Harbor and Baltimore Convention Center for what was being billed as the "Embrace Disruption" conference. Another 250 registered to participate from their computers.
In addition to AC21's educational sessions, both audiences were treated to a powerful keynote from author and Robin Hood Foundation CEO Wes Moore about changing destinies and embracing power in new way. Simultaneously, no fewer than five in-depth, discipline-specific hybrid summits covered everything from marketing and communications to finance, operations and technology, to membership strategies.
It was the first major convention in the city since the pandemic hit. But it almost didn't happen. The story behind AC21 is a lesson in how important robust partnerships are for meeting event production in this Covid-era.
An 8-month Gamble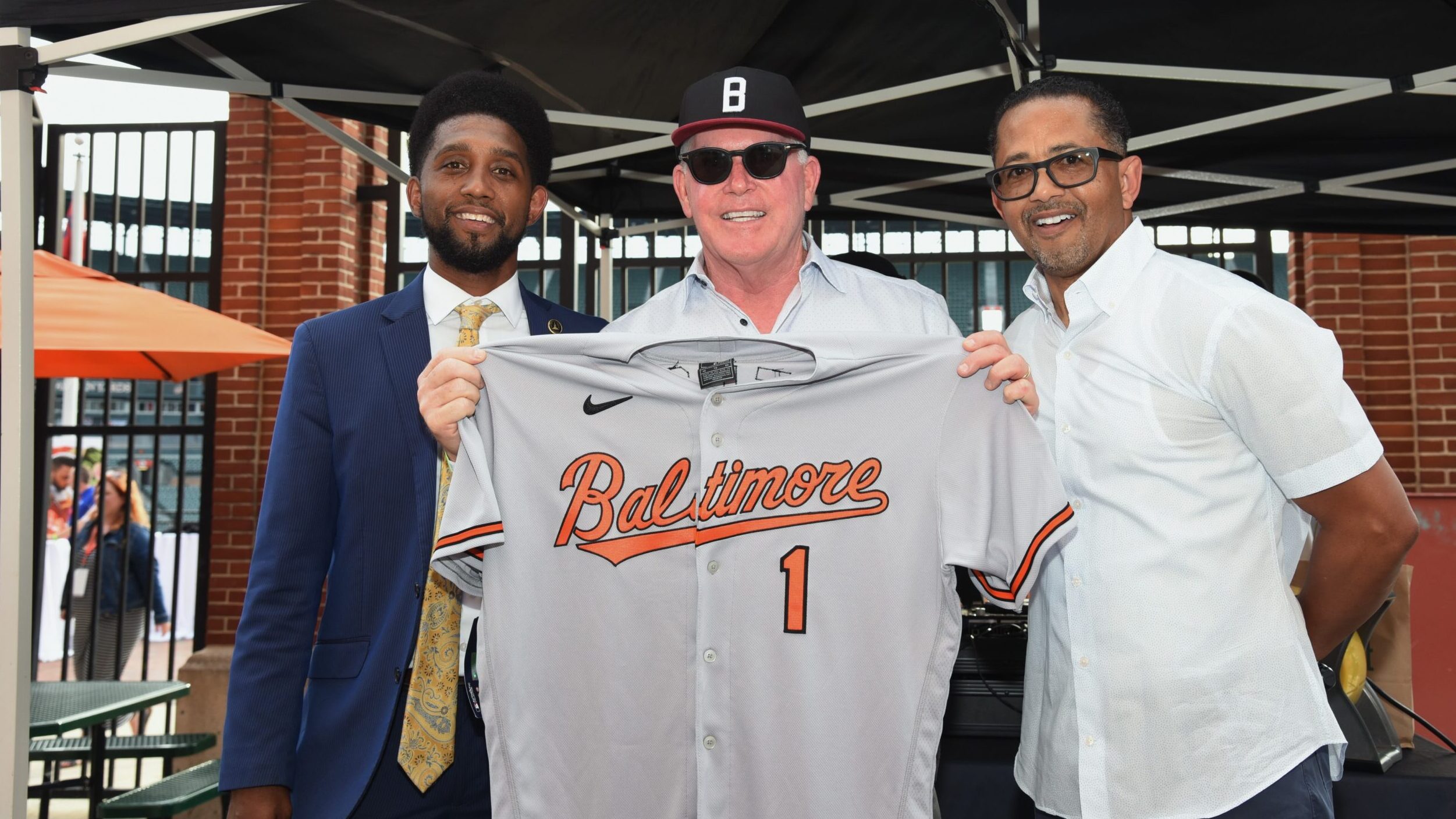 As Destinations International President and CEO Don Welsh described it, everything started a scant eight months ago with a question. After "pivoting to virtual in 2020," he wanted to bring destination leaders together to share critical information about solutions for a postpandemic recovery and the enhanced roles they are now playing in their communities.
But he had no idea whether that might look like. Ten people in a broadcast studio, 400 in person and 500 virtual? Or a completely on-site event at the scale of the 2019 conference in St. Louis, Missouri? He did know that event took two years or more to plan—and he didn't have that kind of time.
Welsh contacted his incoming chair-elect, Al Hutchinson, president and CEO of Visit Baltimore, the destination marketing organization in his childhood home.
"We rolled the dice," recalled Hutchinson at a breakfast the morning before festivities began.
No one knew what the world would look like in July, what would be allowed and whether people would be comfortable traveling. "We felt it was important, and we had to find a way to make it work," he said.
A partnership was born that started with biweekly meetings between the two organizations and ended with weekly, sometimes daily, calls in the final stretch—plus a media and planner Fam that began only days before the opening session.
The first step: Get the local health commissioner to the table. "She and her team had to be comfortable with protocols," Hutchinson said. Fortunately, the city has an abundance of medical resources in its backyard, including Johns Hopkins University and University of Maryland Medical Center. In the end, because of the robust vaccine coverage in the country and the area, masks were deemed optional for those who had received the full vaccination and suggested for anyone who hadn't. A daily health screening questionnaire and temperature check was required to attend.
Hutchinson leveraged Baltimore gems that make the region a shining light in so many arenas—transportation, medicine and the arts. That included asking West Baltimore native and Rhodes Scholar Wes Moore to share his inspirational vision for how to move forward better. Baltimore Mayor Brandon Scott joined for the opening reception at Oriole Park in Camden Yards. And culinary powerhouse The Atlas Group shut down an entire street of restaurants to welcome attendees to world-class dining experiences.
Hutchinson had an ulterior motive for stepping up—in addition to his dedication to the Destinations International mission. "We wanted to showcase the beauty of this city," he said. "This is a place filled with influencers, makers, writers and poets that has contributed to the American story like nowhere else."
His "city of firsts" in the D.C. metroplex saw the first railroad (B&O), first canned food, first research-based university in the country, first place where Edgar Allan Poe was paid for his writing…and the list goes on.
A Pledge to Include Better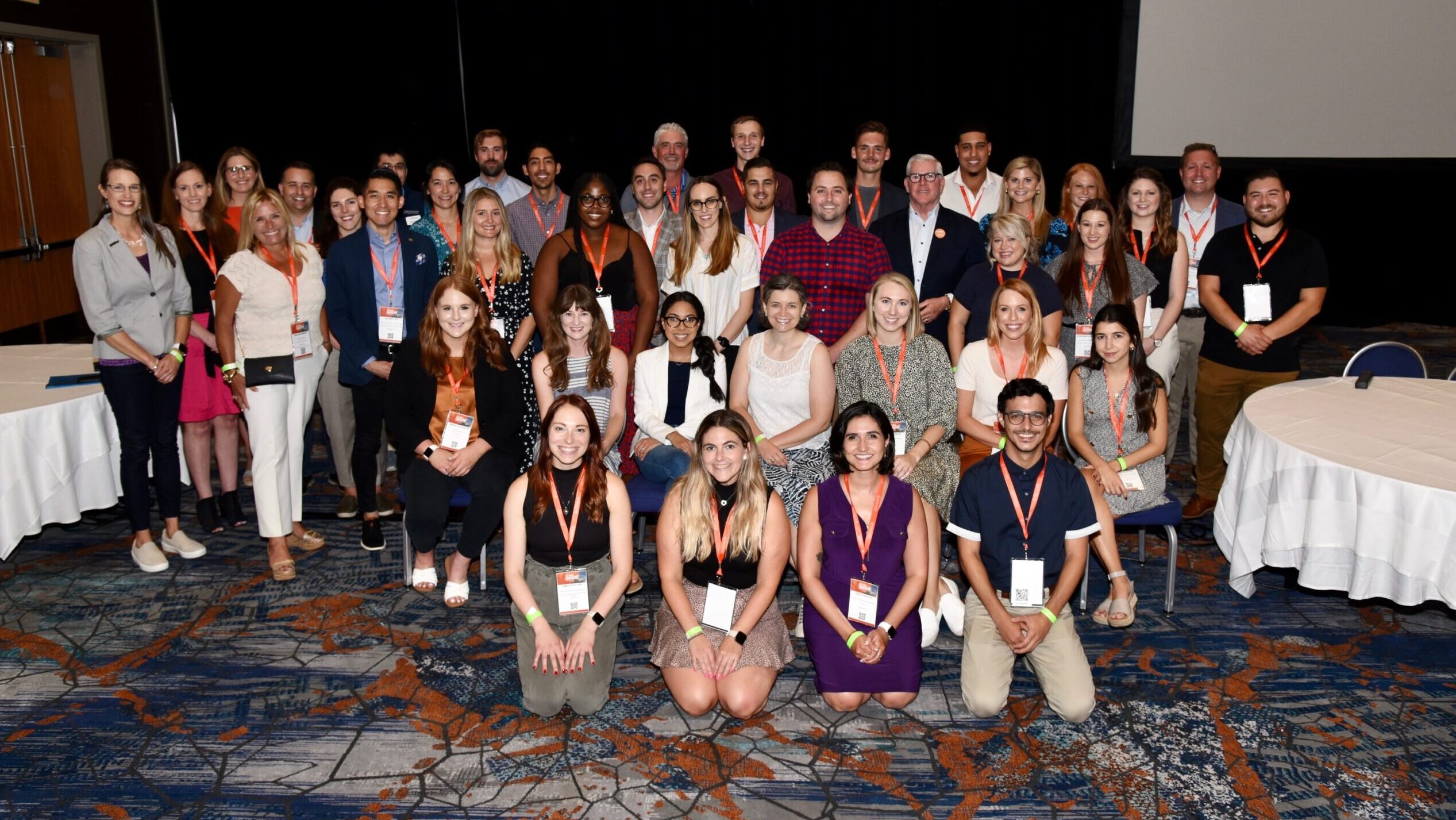 Another aspect of the event that aligned with Visit Baltimore's mission was the diversity, equity and inclusion work that began years ago. So far, 375 destinations have committed to a pledge to work to become more inclusive.
Honoring Elliott Ferguson, president and CEO of Destination DC, with the 2021 Destination Organization Leadership Award for his long-term contribution was one example of that shared vision. Ferguson was national chair of the U.S. Travel Association Board and board chair of Tourism Diversity Matters, active in advancing conversations about race and racism in the hospitality industry and advancing policies to facilitate more international and domestic travel.
"This is a continuum. There is no finish line on this," said Hutchinson. He himself is co-chair of the DEI committee of Destinations International and dedicated to seeing the travel industry improve training to battle systemic racism. In fact, he has challenged local businesses to sign a "Warm Welcome" pledge to show they are open to those of all colors, sexual orientations and abilities. And an apprenticeship program for diverse candidates was launched in coordination with Guinness Open Gate Brewery, a company that dates it presence in the city to 1933.
"We want to make sure the next generation of people of color have an easier time than I did. We have a long way to go, and we are not going to give up," he promised.
Business as Necessary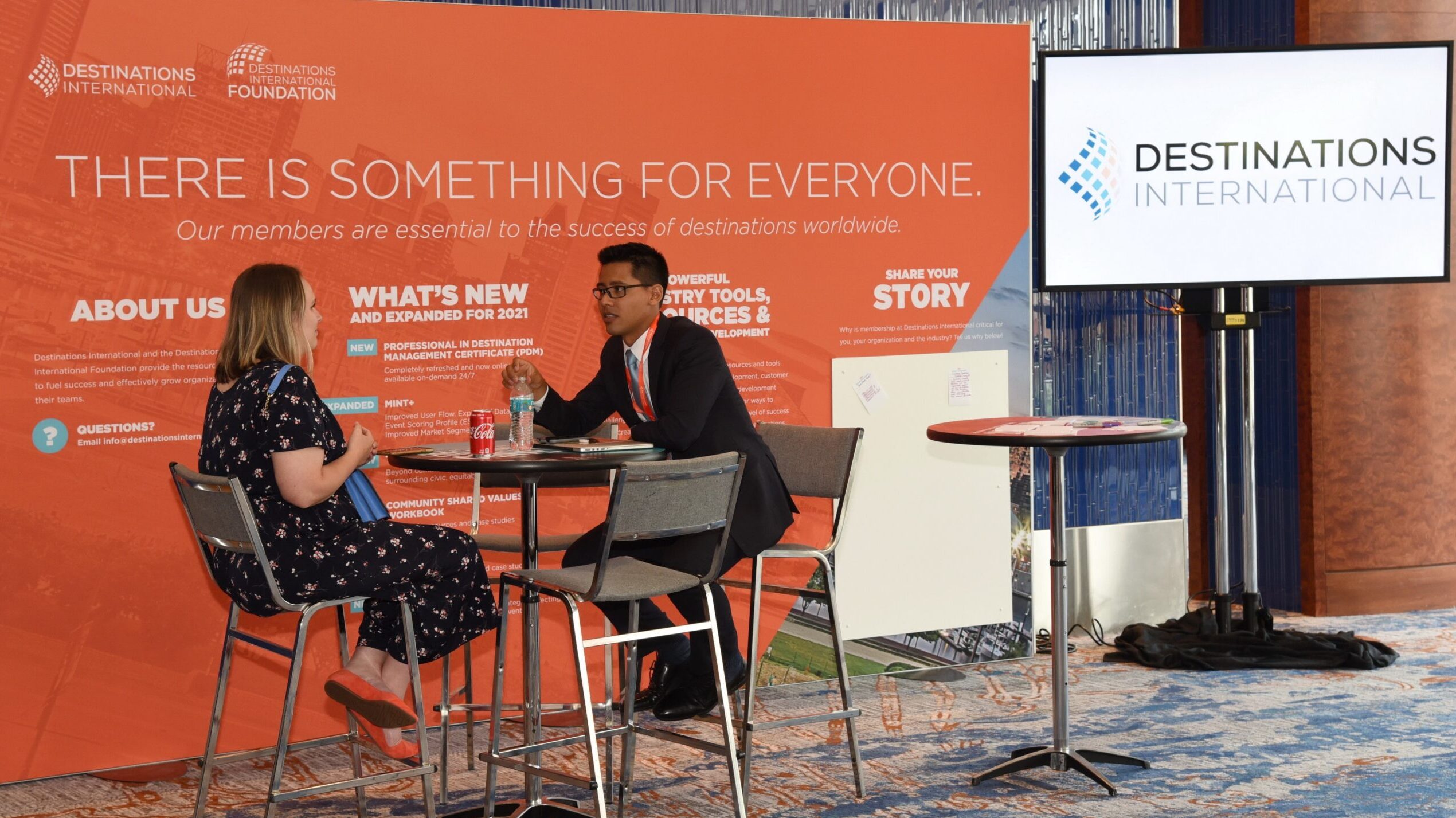 Thanks to the dedication of Baltimore and a lot more people, association business at AC21 was completed. Board members were sworn in. Like any other association, volunteers set the direction for the organization. "Destinations International and the Destinations International Foundation are driven by the experienced volunteers serving on our boards and committees," as Welsh puts it.
Gretchen Hall, CDME, president and CEO of Little Rock Convention and Visitors Bureau, was sworn in as chair of Destinations International.
"We now know what a world without travel looks like, how tenuous our attachment to each other can be when our only connection is on a screen or through a mask. The power of travel—its necessity, its fundamental role in the nature of our humanity, has never been more evident," said Hall in a statement. "And now, as vaccines are distributed and the globe begins to reopen, the world needs a different kind of healing. A kind of healing that only comes from shared experiences and expanded horizons that travel allows."
She continued: "Seventeen months ago, this industry was at its worst, and now the world is calling for us to be at our best. Destinations International will play a key role in preparing and assisting destination organizations as we answer that call and define this industry for generations to come."
John Percy, president and CEO of Buffalo Niagara USA, assumed the role of chair of Destinations International Foundation, which funds everything from equity, diversity and inclusion initiatives to the 30 under 30 program, U.S. Conference of Mayors Partnership, and the 2021 DestinationsNEXT Futures Study.