Meeting professionals struggling with how—and when—to get back to physical meetings are not alone. CVBs and venues all over the country have spent the last nine months figuring out the best way to welcome guests back to their cities and ballrooms.
Recovery and Rebirth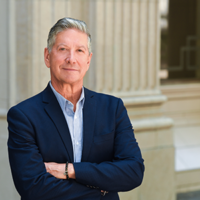 At its virtual 110th Annual Meeting in December, San Francisco Travel Association (SF Travel) gathered 400 partners—local and global—to join the "recovery and rebirth" effort. Joe D'Alessandro, San Francisco Travel president and CEO, said the destination will emerge from the COVID-19 crisis stronger than before. "For all of the genuine struggle and significant hardship we've endured as an organization and as an industry this year, I do find myself inspired," he said. "Despite these setbacks, we were still able to rally our community together to work on shared solutions. We have been given the opportunity to shape the recovery and rebirth of San Francisco, to work with those in power who understand that tourism is the lifeblood of this city and that its return is imperative to our collective future."
SFTravel launched an "Our Gate Is Open" campaign as soon as hotels reopened to leisure travel. The campaign generated more than 117,000 video views, drove more than 31,000 users to the company's website, and led to more than 14,000 room night bookings, almost three times the original goal.
"While the road to recovery is indeed going to be a long one, I believe that at its end lies a new age of success for all of us," he said. "The world of tourism will never be the same. We're already adapting how we curate the visitor experience—with virtual tours, interactive content, and more. But that doesn't mean it will be any less enjoyable, any less memorable, or any less enviable for leisure and business travelers all over the world."
Pent Up Demand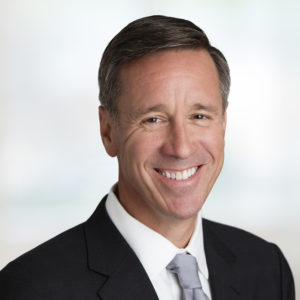 Arne Sorenson, CEO Marriott and one of the virtual guests at the SF Travel event, predicted that 2021 will be "meaningfully" better than 2020. He expects pent up demand for travel starting again in the second half of 2021 after a vaccine has been broadly rolled out.
Sorenson reported that the COVID-19 crisis had a "profound" impact on Marriott's businesses around the world and estimated that it will take several years to get back to pre-pandemic levels with a continued impact on workers and jobs. "In the coming months, the tourism industry will need stronger support from the federal government in order to recover," he said.
Sorenson shared his belief that the current trend of remote work will switch back to some form of in-person office environment, "where innovation and creativity can happen." He also predicted that people will gradually start to travel for business again. The shift could start with leisure travel by car and groups will follow after that.
Marriott has adapted its marketing strategy accordingly. Currently, the group's most important message to customers is that they can travel safely, and to reassure them that they are welcome. "We have to earn the confidence of the most conservative early travelers," said Sorenson. That is why the focus is on companywide cleaning and safety protocols.
While local attractions like wine country are likely to attract visitors in the near future, Sorenson is convinced that, the diversity, culture and vibrancy of cities will become strong assets again. "The experience that you can get in a city like San Francisco is unique, it's something that you can't get anywhere else," he said.
Lead by Example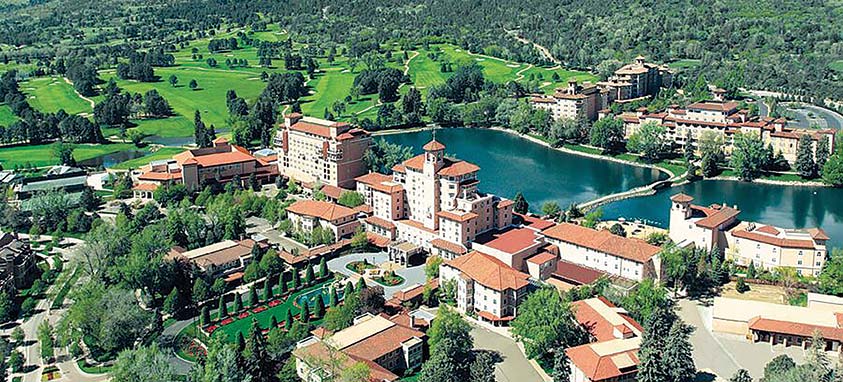 Many properties across the country are actively modeling what safe meetings could look like. Pepper Dombroski, director of sales with The Broadmoor in Colorado Springs, Colorado, said the resort has hosted done more than 200 meetings safely since the start of the pandemic. Meetings followed state guidelines and the conference team started by hosting employees so by the time first group arrived, they were confident in their ability to manage everything from F&B to traffic flow. "We are moving beyond how to handle a meeting to how to adapt and meet business goals," she said.
As a large resort with abundant acreage in a dramatic mountain setting, she was already staging outdoor meetings, but the number quadrupled using covered patios and walkways as back-ups. "I see that trend staying for 2021," she said. "Even as things improve, people have a greater appreciation for being outdoors."
Dombroski also predicts that corporate meetings will come back sooner and faster than expected. "Clients have gone through dramatic changes and after change there is a need to bring people together and make sure they are aligned," she said. One of the upsides of a large resort is plenty of room to spread out compared to the confines of a cramped office.
Dombroski's philosophy is that hoteliers and meeting professionals have to model safe gathering techniques. "We need to not be shy and fall victim to travel shaming," she said. "What we are doing is safe, vital to the success of companies and we need to be proudly out there meeting and showing the way." 
Hybrid Ready
A number of venues—including Orange County Convention Center in Orlando, Florida; America's Center in St. Louis; David L. Lawrence Convention Center in Pittsburgh, Pennsylvania; Javits Center in New York City; and Four Seasons Hotel Silicon Valley in East Palo Alto, California—have built broadcast studios to create turnkey solutions for meeting professionals adopting the hybrid approach to events.
More: Citywide of the Future: Satellite Events
Brad Dean, CEO at Discover Puerto Rico where Puerto Rico Convention Center created The Broadcast Studio with dynamic backdrops, stage design and remote-presenter kits, says he is already seeing a significant uptick in inquiries and expects hybrid and outdoor offerings will continue to be attractive alternatives.
The destination has offered unique virtual experiences—"getaways" that offer mixology and salsa classes, meditation content with echoes of the rainforest, and a "Sounds like Puerto Rico" video series, which explores the Island's jargon and its origins. "There has never been a more important time to get creative in this space—a time when we are as plugged in as ever."
Looking forward, Dean and his team are working with meeting professionals to help them visualize what is possible. They are staging virtual FAM experiences as hybrid meetings to update potential groups on new opportunities on the ground, such as El Distrito T Mobile, an experiential complex opening in 2021. The destination marketing organization (DMO) partnered with Travefy to create custom agendas using multimedia content, geo mapping, flight trackers and more.
"As you know, Discover Puerto Rico is no stranger to adversity—from hurricanes and political unrest, to earthquakes and now a pandemic, we were forced to evolve quite a bit given these experiences and know firsthand how the role of DMOs need to change to tackle the needs of a destination's hardships," he said. "This includes changing not only what you do, but how you do it and the speed at which you tackle the needs at hand."
Dean pointed to communication as the most important step in mobilizing resources in the face of adversity. "We now have an immense responsibility to put safety first, while seeking creative solutions to the various challenges we face—all while being as efficient and effective as ever, to keep our destinations relevant in unique ways and lay a solid foundation for recovery."
Next Best Thing to Being There
Another destination that has made it easier to plan remotely for a future events is Visit Anaheim in sunny Southern California. A new immersive virtual experience allows meeting planners to tour the city, Anaheim Convention Center, Disneyland Resort, John Wayne Airport, Angel Stadium and Anaheim Packing House using the 3D tool Xplorit. Whether you want to scope out the light in prefunction space in ACC South's Main Entrance or judge the distance from Disneyland Hotel to Downtown Disney District, you can zoom in for a closeup using your mouse or put everything in perspective by switching to VR mode. 
"This new tool helps meeting professionals visualize and customize their Anaheim event, while taking the guesswork out of trying to plan an event remotely," said Jay Burress, president and CEO of Visit Anaheim. 
Unstoppable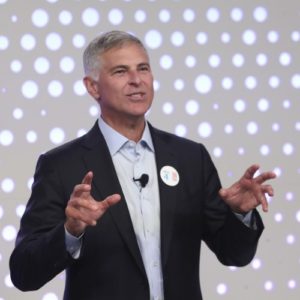 Chris Nassetta, president and CEO with Hilton, took the long view about how his company could help the industry recover. "While 2020 has challenged us in ways we never expected, it has also proven that hospitality is an unstoppable force for good. Travel builds connections and breaks barriers across communities—something our world needs now more than ever."
He pointed to the heartwarming show of strength across the globe, from front-line workers the hotel hosted to Hilton Honors members who donated points to charitable organizations, acts of kindness were the rule rather than the exception.
The company is offering more flexibility in its points program at its 6,300 hotels worldwide and more peace-of-mind with Hilton CleanStay and contactless technology through the Hilton Honors app.