Editor's note: We updated this story on Dec. 22 to add a call from AHLA to include hotel employees in the initial roll out of the vaccine.
Great Britain and Canada have approved the first vaccine for COVID-19 and the United States looks to be following with more on the way. Now what? Will those millions of glass vials flip the switch back to green for conferences and trade shows?
In a word, no. As we have reported before, the return will be gradual.
U.S. Centers for Disease Control and Prevention is prioritizing vulnerable populations and front-line workers. The American Hotel and Lodging Association (AHLA) is calling on governors and state public health agencies to include hotel employees for inclusion in phase "1b" of the vaccination roll out since they have remained on the front lines—working to support emergency and healthcare workers across the nation through the association's Hospitality for Hope Initiative. Additionally, many hotels across the nation are now serving as places to quarantine for individuals who may have been exposed to COVID-19. Hotel employees also continue to be on the front lines for interstate travelers, which also adds an exposure risk. "Prioritizing hotel employees with access to the vaccine would provide a necessary layer of protection," according to an AHLA statement.
And even once a larger swath of the population has gotten the shots, some, including Dr. Dyan Hes, who serves as Medical Director of Gramercy Pediatrics in New York City, are advocating for continued mask-wearing and other protocols until clinical trials show that vaccinated people aren't "shedding the virus."
"People are going to think this vaccine is like a pass, like you're going to have a passport that you're vaccinated, and that's not the case," he said. At least in the beginning.
Vaccine Adoption Indicators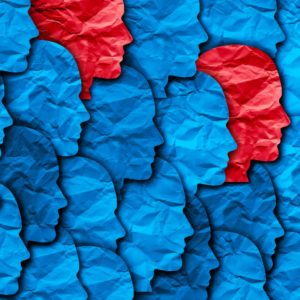 How fast we get to "herd immunity" will also depend on how quickly people step up to be immunized. A recent study from MMGY Global measured traveler sentiment as part of its Travel Safety Barometer report and found that only half said they would get the vaccine as soon as it is available.
More: News of Effective Vaccine Sparks Hope for Return to Meeting
The other half, not so much.
Some 40 percent of the 1,200 American leisure and business travelers surveyed in November said they would wait at least a few months before rolling up their sleeves to see if the shot (or shots, as many require follow-up injections a month later) are effective. And nearly one in 10 said they would not get the vaccine at all.
Some government agencies have hired influencers to sway the perception of inoculation. Medical professionals, lawyers and employers are debating the effectiveness and legal challenges to requiring proof of vaccine to fly and/or attend events—or even show up in the office. Meanwhile, potential attendees are weighing an onslaught of confusing messages.
Following are some of the surprising facts behind these attitudes.
Slight Increase in Appeal of Travel Across Sectors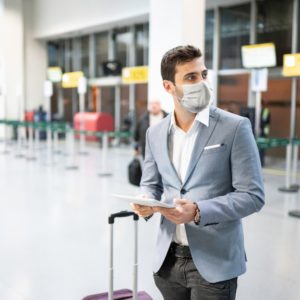 People are becoming more concerned about how family and friends will judge their decisions to travel, with 31 percent of respondents saying the opinions of family and friends are an important consideration affecting future travel plans (an increase from 25 percent in October).
That could be why, to some extent, almost half (41 percent) still plan to take a domestic leisure trip during the next six months. Only one in four said they planned to take an international flight during the next six months, although that is up considerably— just a month earlier, 21 percent said that.
On the business travel side, the percentage of respondents likely to take a domestic business trip during the next six months increased to 38 percent. One in five (21 percent) of business travelers said they are likely to attend a conference or convention, up from 17 percent in October. One in four (24 percent) is likely to attend an off-site business meeting, up from 22 percent in October.
The likelihood of staying in a hotel or rental home stayed steady at about one in three people—roughly the same percentage as in July.
The percentage of respondents likely to take a river cruise increased to 21 percent, surpassing their likelihood of taking an ocean cruise in the next six months, which remained at 20 percent.
Travel by car remains the most likely form of transportation for respondents. One in five travelers is willing to drive more than 500 miles each way for a leisure trip.
Only two out of five respondents (39 percent) said they are likely to visit a bar or restaurant in the next six months. There is little anticipation of going to an indoor or outdoor sporting event, concert or festival, either, with only around a quarter of respondents saying it's likely in the next six months.
Tappit, a U.K.-based payments company, surveyed 1,500 sports fans, age 18 and older, and found that 41 percent said they would not attend a live game unless a vaccine was widely available.
A majority of respondents among the other 59 percent said the biggest concern impacting their decision to attend a sporting event was sitting too close to other spectators, followed by a diminished fan experience due to COVID-19 restrictions (21 percent).
Marginal Increase in Perceptions of Safety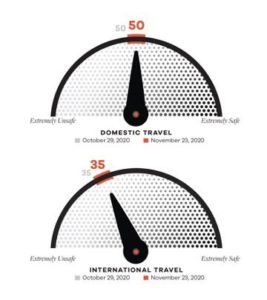 The MMGY Global Travel Safety Barometer also measures American travelers' perceptions of the safety of specific travel behaviors, on a scale of 0 (extremely unsafe) to 100 (extremely safe). In all seven key areas measured (domestic travel, international travel, lodging, cruising, transportation, dining and entertainment, business travel) barometer scores remained level or even increased slightly from the previous month.
"This is an interesting development considering that COVID-19 infection rates in the U.S. have escalated to their highest levels since the start of the pandemic," noted the report authors.