News that two pharmaceutical companies are getting close to releasing vaccines that are overwhelmingly effective gave hospitality, travel and meeting professionals hope that the breakthrough would make gathering both physically and emotionally safer.
Last week, Pfizer and its partner BioNTech announced that their experimental vaccine for novel coronavirus demonstrated 90 percent effectiveness in preventing COVID-19 in a large phase III trial with no serious safety concerns. Today, Moderna Inc. announced that its vaccine, which uses a similar approach was 94.5 percent effective. Worldwide, 150 vaccines are in development with 11 in late-stage testing.
The U.S. government's Project Warp Speed could allow for fast deployment of approved vaccines, which could start to roll out to some populations as soon as the end of December. Large-scale manufacturing started parallel to testing to eliminate any lag time.
Cheers All Around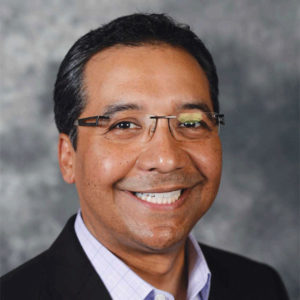 Michael Dominguez, president and CEO of Associated Luxury Hotels International and co-chair of Events Industry Council Accepted Practices Exchange COVID-19 Business Recovery Task Force (EIC APEX Task Force) welcomed the announcement. "I am optimistic," he said. "Knowing that there will be enough of the two to vaccinate 45 million people in 2020 is such a positive step and really important, specifically with the most vulnerable populations."
He explained that the development puts the country on a road map for what looks like a much better control of the virus in at least Q2 of next year. He pointed out that the stock market's response has been driven by travel stocks, which bodes really well for the meetings industry. "There is still a ways to go, but psychologically this was such an important step," he said.
Hotel stocks immediately jumped on the news. Marriott International hit a 6-month high today, in line with sentiments Marriott CEO Arne Sorenson expressed on an earnings call the first week of November. "We'll start to see meaningfully more bookings when those vaccines start to take effect."
The feeling of euphoria touched all sectors of the industry. "TripAdvisor has long believed travel will recover with vigor as soon as a vaccine was widely available. Pfizer news is a welcomed step in the right direction," Steve Kaufer, CEO of TripAdvisor, told CNBC. Shares of TripAdvisor jumped 21.67 percent on the news.
Also up were shares of cruise lines. Carnival Cruise Line, which has been depressed for the last seven months, jumped 40 percent. Christine Duffy, president of Carnival Cruise Line, who spoke with Mike Lyons for this month's Lessons from Leaders, said that she is optimistic about the future as bookings for 2021 are close to 2019 with pent-up demand still strong. Like other cruise lines, the company has been developing new protocols for staff and guests that will be implemented with trips resume. The CDC lifted its no-sail order at the end of October and issued a framework for a Conditional Sailing Order, but most have remained docked until a vaccine is in place.
Live events, which have been working on plans for a return to meetings since the shut-down began, got a kick as well. Ticketmaster has announced a partnership with CLEAR Health Pass and CVS Minute Clinic to use a smart phone app to verify fans' vaccination status or whether they've tested negative for the coronavirus within a 24- to 72-hour window. The system could also be used to enforce distancing, manage traffic flow and facilitate contact tracing.
Joe Levy, Chair of the Venue Safety and Security Committee for International Association of Venue Managers, was optimistic that a strong vaccine can help live theater get through this dark period. "We can't financially operate at 30 percent capacity," he said. "This is essential for us. The ability to point to a vaccine is the best tool to bring universal comfort and confidence for consumers to get back to buying tickets." Levy saw the ripple effects of opening as a positive beyond the theater doors. "Broadway's closing until June of 2021 decimated the tourism industry because it is a billion-dollar business and we are all interconnected."
Calls for Caution
Not everyone saw the solution as a slam dunk, however. Dr. Larry Corey of the University of Washington and the Fred Hutchinson Cancer Research Center, cautioned that the full results have to be reviewed, a process that can take two weeks. The results released this week were preliminary and U.S. Food and Drug Administration will need more complete data, particularly since the treatment type (mRNA, a complement to DNA strands in genes that act as instructions, directing cells to make proteins to fight diseases) that hasn't been used before in humans.
Many of the vaccines require multiple doses over a month-long period. Distribution will be managed by the Centers for Disease Control and Prevention, but will be administered by private partners who will have to keep the doses frozen in some cases. Since there won't be enough doses initially for everyone, those at increased risk will be prioritized. Others may have concerns about the vaccine, which could delay widespread adoption.
Testing Still Needed
In addition to being contingent on the effectiveness and fast adoption of a vaccine, attendance could be buoyed by reliable, real-time screening for COVID-19 infection. The ability to affordably and quickly determine if people entering a ballroom are infected—even if they are asymptomatic—could help everyone, including corporate risk management departments, feel more comfortable about attending an event.