The best industry updates from the week, every week, to keep your spirits up during the pandemic. This week, we make progress with California wildfires, diversity in the industry and reopening plans in Nashville.
Wildfires in Wine Country 62% Contained, Some Evacuations Lifted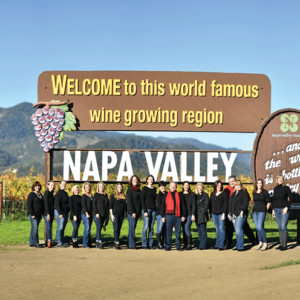 Rain is a good thing. The Glass Fire that has consumed northern Bay Area—including Napa Valley and Sonoma—since late September is 62 percent contained as of Wednesday night, reports KCRA and Cal Fire. Some evacuation orders in Napa County have been lifted or evacuated, and rain is in the forecast for the end of the week. While the situation is taking a turn for the better, California wildfires have burned more than 4 million acres this year alone. A tidbit of good news: You can support local relief efforts and struggling businesses by buying wine. Choose whether to donate to relief funds, tour an open winery, take a virtual wine tasting (a fun and responsible virtual group experience) or purchase a few bottles (also fun) at the link.
MPI and NCBMP Offer Dual Membership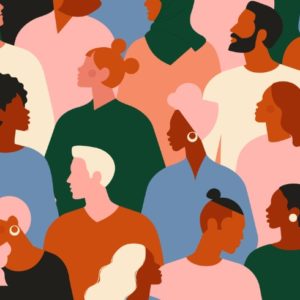 Be your best meeting planner self. Meeting Professionals International (MPI) and the National Coalition of Black Meeting Professionals (NCBMP) are now offering dual membership, furthering your professional growth as well as the industry's commitment to diversity, equity and inclusion. MPI membership perks include a network of more than 15,000 meeting professionals and free and discounted prices to virtual and live events and certification courses. NCBMP benefits include attendance to the annual education conference, workshop opportunities for conferences and member database to marketing destinations and services.
What are you waiting for? Click here to join.
Nashville Approves Events Up to 500 in Phase 3
Some good news, y'all. As of Oct. 1, Nashville is in Phase 3 of its reopening plan, which means approved events can operate at 30 percent capacity, or up to 500 people. The rules: You must wear your mask at all events and in all public places. The perks: In addition to meeting again, bars and restaurants are open at 50 percent capacity (with social distancing). Feeling a bit uneasy? The city's Good to Go program—operated by Vanderbilt Health and Nashville Convention and Visitors Corp—makes sure business are ready to welcome back groups safely, and more than 700 restaurants and venues are on the list.
If you want to experience Music City from afar, Music City Bandwidth is continuing its free virtual concerts for the rest of October. Tune in to support Nashville-based musicians and for a little sound therapy. You can see the full lineup online. #KeeptheMusicPlaying