The distance between CDC guidelines and a graceful, safe meeting amid a pandemic can seem like a high-wire act without a net. The good news is that venues across the country are stepping up to help map out exactly what will be required to maintain safe distances while supporting meeting goals. After all, they know their properties and resources and can drive the discussion about best practices as a partner in protecting attendees and employees.
Bonus: Some destinations are even offering checklists.
Smart Meetings collected some of the important details so you can approach your precon with the right questions.
Read more about GBAC STAR accreditation here.
Room to Spread Out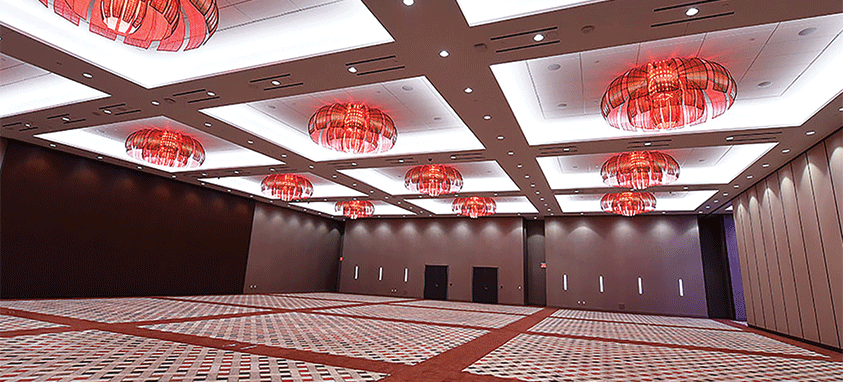 When everyone has to be at least 6 feet apart, the footprint for a group function could be more than twice as large as in the past. John Washko, vice president of exposition and convention sales at Mohegan Sun in Uncasville, Connecticut, created a roadmap for a group of up to 1,000 attendees that starts with a focus on traffic flow and signage to manage density every step of the way.
The massive property boasts an abundance of space, with 275,000 sq. ft. of event area, but success also requires strategic planning, so everyone isn't registering or going to the restroom at the same time.
"The biobreak concept is no more," he says.
Agendas may also have to do away with coffee breaks where everyone congregates in the back. He suggests multiple entry points and staggering entry based on the alphabet or guest-room floors to manage traffic in elevators and hallways. Concluding the day's program with breakouts that end at different times allows for gentle waves of traffic instead of a tsunami of attendees.
Factors that were incidental can take center stage now. The property reopened in June after spending $1 million to put the tools in place to keep everyone safe. Washko points out that as a sovereign Tribal Nation property, the facility is closely monitored by the Mohegan Health, Fire, Police and EMS department located adjacent to the resort. It monitors sanitation and operational practices weekly.
Location may matter more than ever now, too. Having a large drive-in reach is a plus when people are hesitant to board an airplane.
In July, Washko's detailed checklist paved the way for bringing in the first sports-related group. Thermal scans at the doors reassured guests and staff, and he also offered remote check in. "The space was eerily silent without guests," he says, clearly overjoyed to have had people back in the ballrooms. "It was invigorating to hear laughter and cheers during our first awards ceremony."
Ready to Go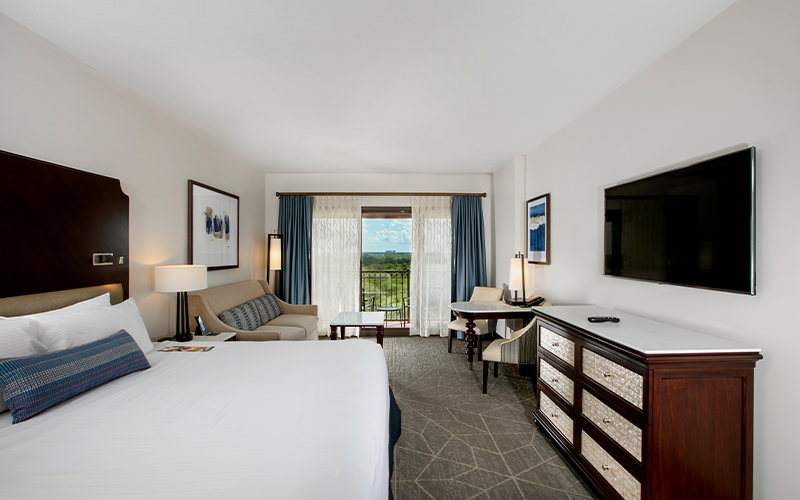 The first week of June, cartons of hard-to-find supplies started arriving at thousands of Wyndham properties all over North America. The brand wanted to make sure all hotels were prepared to welcome back groups to ballrooms with plenty of masks, sanitizer and gloves, explains Carol Lynch, senior vice president of global sales at Wyndham Hotels & Resorts.
"We want to be ready to go when meetings come back," she says.
In addition to the basic supplies to ensure hygiene, the properties feature visual cleanliness cues, including sanitation wipes handed out at check-in, prominent signage about distancing practices and an abundance of antiseptic gel stations.
Because most Wyndham properties stayed open over the last four months, most of the corporate team continued working; staff is now returning at the property level as occupancy ramps up. Employees are being trained on best practices and will work with meeting professionals to help design what a safe meeting looks like in each destination. That includes floor plans that have been modified using distancing criteria, density calculators and contactless F&B suggestions.
"We are prepared to deliver the meetings of the future, including hybrid meetings," Lynch says.
A Whole New Way of Doing Business
More streaming, less touching; get ready for a new approach to meeting. Omni Hotels & Resorts' Stay a Part of Safety program follows the guidelines of the CDC and American Hotel & Lodging Association's Stay Safe initiative, then tweaks it to work in each distinct property.
Omni President Peter Strebel called the new procedures comprehensive. "COVID-19 has changed every facet of our world and the way we do business," he says.
Associates have been trained on proper hygiene and best practices and are screened daily. HVAC systems are cleaned and air filters replaced more frequently. Look for more one-way hallways, new seating arrangements in the meeting space and Omni Safe & Clean seals on the guest-room doors.
And for all those hybrid meetings, the Encore Event Technology team is flexing its AV muscles like never before.
Facilities Setting a High Cleaning Bar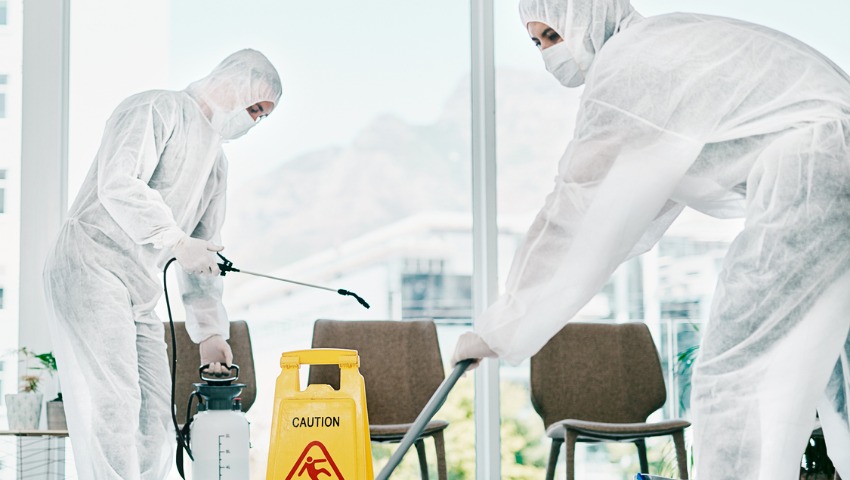 Peace of mind is part of the package at convention centers across the country as facilities are checking the boxes for the highest-level certification to assure meeting planners and attendees they will be protected.
Hard Rock Stadium in Miami, STAPLES Center in Los Angeles, Orange County Convention Center in Orlando and Overland Park Convention Center in Overland Park, Kansas, are the latest facilities to secure GBAC STAR facility accreditation from the Global Biorisk Advisory Council (GBAC), a Division of ISSA.
Hard Rock Stadium, a global entertainment destination and home to NFL's Miami Dolphins, was the first public facility to commit to earning GBAC STAR accreditation. The stadium successfully completed 20 program elements with specific performance and guidance criteria to earn accreditation. It is also now offering in-stadium, drive-up movies.
STAPLES Center in downtown Los Angeles is home to four professional sports teams (NBA's Los Angeles Clippers and Los Angeles Lakers, NHL's Los Angeles Kings, and WNBA's Los Angeles Sparks), making it the first arena for those professional sports to receive GBAC STAR accreditation.
"We know that when the time is right for our guests, athletes, artists and our team members to experience the incredible energy within STAPLES Center again that our GBAC STAR accreditation demonstrates that we are taking the proper precautions to protect everyone," says Lee Zeidman, president of STAPLES Center. "We are honored to be one of the first GBAC STAR-accredited arenas, leading the way in maintaining cleanliness and continuing to make the safety of everyone our No. 1 priority."
Nearby, Los Angeles Convention Center, which is owned by the city of Los Angeles and managed by ASM Global, announced that it is operating under the VenueShield Operational Plan along with ASM's 324 other properties. Protocols developed in partnership with Drexel University College of Medicine and SERVPRO cleaning services will include proactive viral pathogen-cleaning workforce safety initiatives and food-safety standards.
On the Convention Center roster, more than 2,400 facilities of all types and sizes are in the process of becoming accredited through the GBAC STAR program. The 1.5 million-square-foot Georgia World Congress Center in Atlanta was the first. It was quickly followed by 2.1 million-square-foot Orange County Convention Center in Florida, 1 million-square-foot Anaheim Convention Center and 85,000-square-foot Overland Park Convention Center, near Kansas City, Kansas.
Accredited facilities will renew annually to confirm that they follow and improve upon the procedures outlined in their initial applications.