How to Design Meetings That Everyone—Including Introverts—Will Love
How do you design a meeting that feels welcoming for 100 percent of your attendees, not just the 30 percent who say they enjoy walking into a room of strangers and introducing themselves? You may want to ask an introvert. We did—and boy, did they have a lot to teach us. But basically, it boils down to this: You give them permission.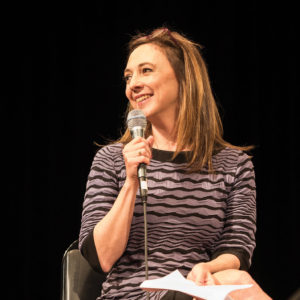 That's the message Susan Cain, author of the bestselling book Quiet: The Power of Introverts in a World That Can't Stop Talking and founder of The Quiet Revolution, is sharing with planners and attendees around the world. As the voice behind a TED Talk that has been viewed by more than 20 million people, she has become a popular advocate from the stage for a world where everyone's strengths—regardless of their personality type—are validated. But before we get to how planners can be all-inclusive, Cain suggests starting with why.
Waste Not
Cain calls the undervaluing of introverts "a colossal waste of talent, energy and happiness." She is quick to point out that there is a difference between introverts and people who feel awkward in social situations where they don't know anyone. She defines an introvert as someone who prefers quieter, more minimally stimulating environments and estimates that could describe one-third to half of the population, including some of the most successful and outwardly gregarious people you know—think Albert Einstein, Bill Gates and Elon Musk. Meryl Streep has publicly shared that she prepares furiously for her roles to feel confident about being in the spotlight. Think about all the other contributions that could be made to business, medicine and society if everyone felt comfortable contributing in group settings.
Helping guests feel comfortable about speaking up is not only the hospitable thing to do—it is also essential for meeting the goal of most events, which is to facilitate the exchange of information. People who feel uncomfortable are not in a frame of mind to learn and consider new ideas, and they absolutely won't be contributing, even though they were probably invited because they have something important to add to the conversation.
Jessica Pettitt, author of Good Enough Now: How Doing the Best We Can with What We Have is Better Than Nothing, explains that extrovert privilege starts in school. Class participation is about verbally asking questions, sharing ideas and being rewarded for doing that. As a society, we favor those who are social, can navigate physically stimulating spaces and make small talk. Those who aren't naturally that way can feel like outsiders.
She calls people who process ideas by talking out loud "sweaty extroverts" who need to be aware that the space they are taking up in a room actually drains energy from some people, and says they need to tone it down sometimes—advice she gives herself as a self-confessed super-extrovert.
Meanwhile, those who don't need the external validation think internally and have raucous conversations inside their heads. Their ideas emerge later, often fully and quietly formed. Not making room for these people to process in the way that works for them is a costly mistake.
"Leadership involves all kinds of people," Pettitt says. "We often overlook some members because they don't fit what is easy to accommodate. That alienates people you have put a lot of time into recruiting. The bottom line is that you must foster those people to be part of the gathering because they also pay the bills and signed up to have their needs met.
Event professionals can have a profound impact by crafting an agenda that sets the stage for a safe sharing environment. The good news is that even those who have no problem inserting themselves in a group of people and don't break out in hives at the thought of making small talk will probably appreciate an icebreaker to get the conversation started, and everyone will benefit from the additional points of view generated.
6 Icebreakers to Warm the Shy at Heart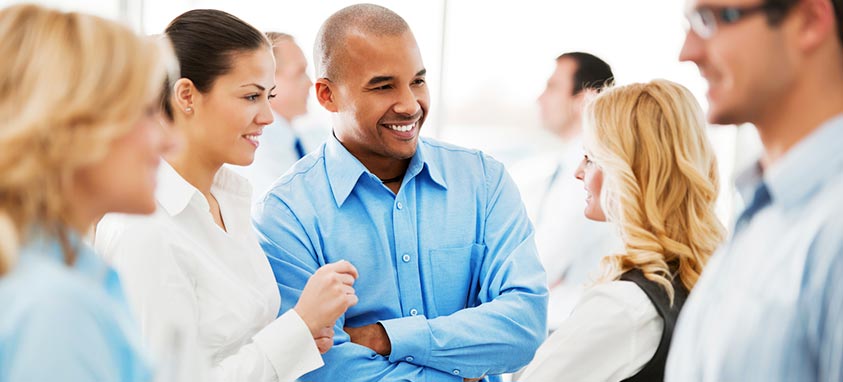 How can you help people open up when they would rather run away? Play to their strengths. Here are six icebreakers that even those who hate games with strangers will warm up to quickly.
Stick It to 'Em: Have everyone write down the one thing they hope to come away from the conference with on a sticky note. No standing up and sharing with the group required, just stick and then nominate someone to gather them. Everyone will feel they had input and no one will be stuck in the spotlight.
Go the Distance: One way to help people find similarities without making them talk about themselves is to have them physically move. Those who drove can go to one end of the room; those who took a plane go to the other. Then subdivide them until you have a line going from those who live closest to farthest from the venue, and have a conversation about industry trends in different geographic locations. Modify to fit your group and meeting goals.
Tag—We're It: Inviting attendees to attach fun—and relevant—qualifiers to their name badges can help them find commonalities, from first-timer to speaker, to WWGSD (those who fall in this category know who they are).
Treasured Hunt: When introverts are assigned to a team (not left to find a group on their own) and given a meaningful task, it can take the pressure off of making small talk and give everyone shared direction. Again, have the activity correspond with the goals of the event so it doesn't feel as if it wastes time.
Hands-on: Set up an activity, such as building bikes for at-risk groups. This can lead to conversations beyond "pass the screwdriver" and leave everyone with a sense of accomplishment.
Tet-a-Tet: Having attendees participate in organized, individual-focused games at the start of an event encourages everyone to make genuine connections (and laughs!) without feeling as if they are being observed or in the spotlight. For example, have attendees buddy up and face each other for a mirror image game where they must match each other's body positions through several poses. Call out to rotate partners every three minutes so that everyone can get to know a few fellow attendees well.
A Gilded Invitation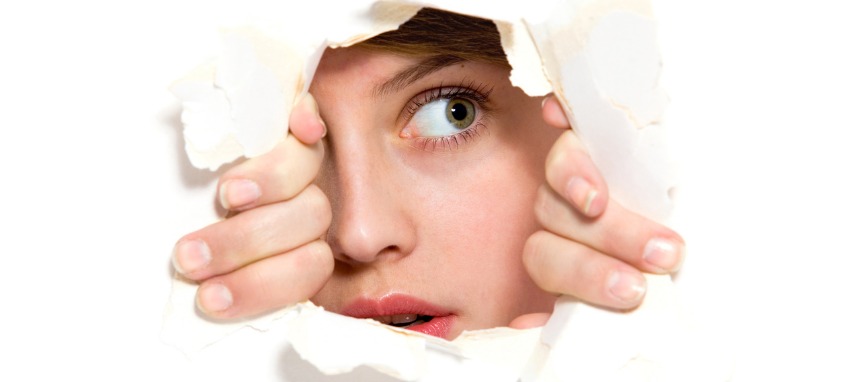 So, how do you give permission? Pettitt suggests telling people at the beginning what will happen and letting them know when there will be breaks so that they can go to quiet spaces to recharge. "It is extrovert privileging if we give just enough time to pee, get more coffee and run back in," she says.
Smart Meetings asked experts in the field how they roll out the red carpet for those who might naturally prefer a less public entrance.
Intimate Beginnings: Cain suggests breaking big groups into smaller ones where people are encouraged to talk to their neighbor or stand up as part of a group that has something in common.
This is an idea that is getting some traction. The first day of Finance and Insurance Conference Professionals (FICP) annual meeting, a First Connection breakout is designed to foster meaningful relationships early in the conference experience and remove the fear of not knowing anyone. "We find that having a good first conference experience can lead to more engagement and longer membership with the organization," said FICP Marketing and Communications Director Vickie Crews-Anderson. She explained that by setting the groundwork early, with experienced attendees signing up as ambassadors when they register, the organization can prepare them with a tool kit before they ever arrive on site. The on-site meet-up activity further fosters a personal interaction. Then the pair walk into the general session of 800 people together. In 2018, FICP added a group photo booklet and the option of appointment-setting during network times to help further a strong sense of community.
Creative Q&A: What doesn't work? Asking introverts to stand up and talk, especially about personal information, in front of a big group of strangers. Cain advocates for icebreakers that help people get to know each other without making them feel exposed (see sidebar for possible
icebreaker activities).
Pettitt says that while pair-and-share can be cliche, sometimes it happens automatically. If no one is asking questions, have participants talk at their table, and then the extrovert in the group can report back. Having people write down, text or Slido their answers can draw out interesting ideas in a nonthreatening way. She cautions planners to leave enough time to answer and make sure you are paraphrasing accurately so that people feel heard.
Common Keynoting: A speaker addressing a shared interest can be an effective conversation starter. Other "speed bumps" Smart Meetings planners use to get people to slow down—and a reason to interact—include offering active food stations where the omelet ingredients can lead to an exchange of information about culture, business and more. Philanthropic activities, such as packing backpacks for kids, add a sense of meaning to the interaction and put the focus on the shared goal.
Moveable Meetings: One way to accommodate all types of people is letting them control their environment, schedule and inputs. Providing diverse furniture in one space—couches, stools, round tables and standard chairs—allows people to choose for themselves what works for them. P.S.: This is true of those who need wheelchair access, as well. They might appreciate being able to pick where they sit, rather than directing them to a missing chair in the front or back of the room.
Intentional Action: Activities that involve attendees putting on silly outfits, dancing or other physical contortions can bring up body and class issues if not done sensitively, Pettitt warns. She suggests thinking through why the activity is being done, and then getting feedback about whether people are comfortable with the scenario.
"The bottom line is that you need to ask people what would make them comfortable, and create a responsive culture where you take action right then and there by using that information to inform your decisions. Then follow up and see if it worked," Pettitt says.
A Soulful Shift
The revolution is already quietly changing the way meetings are planned as more meeting managers are creating a soulful, spiritual vibe that embraces the entire person. At Senior Planners Industry Network annual conferences, Executive Director Tracey Smith works hard to create an environment where planners and suppliers go beyond talking about number of guest rooms and square footages, and really get to understand their individual needs and resources. Part of that is training, but she also likes to try new things each year—this year, planners "proposed" to suppliers on one knee with gaudy rings and pledged to accompany them at the meeting. "The goal is always the same, to get people to connect as quickly as possible," she says.
Strategies that have worked well in the past include the following.
Make it Fun: Some people feel squeamish when they don't know anyone. Making the activities playful and keeping the group relatively small makes it possible for everyone to connect in a meaningful way.
Buzz in Advance: Using social media prior to a conference to put people in the right mind-set and at least e-meet first can help create a sense of excitement and belonging.
Get Cozy: Encouraging attendees to dress comfortably—such as a bingo party where everyone wears pajamas and drinks adult milkshakes—is one way to limit any semblance of formality.
"I know I did a good job if I hear, 'I never felt so welcome in my life,' on a feedback form," Smith says.
3 Steps to LGBTE Inclusivity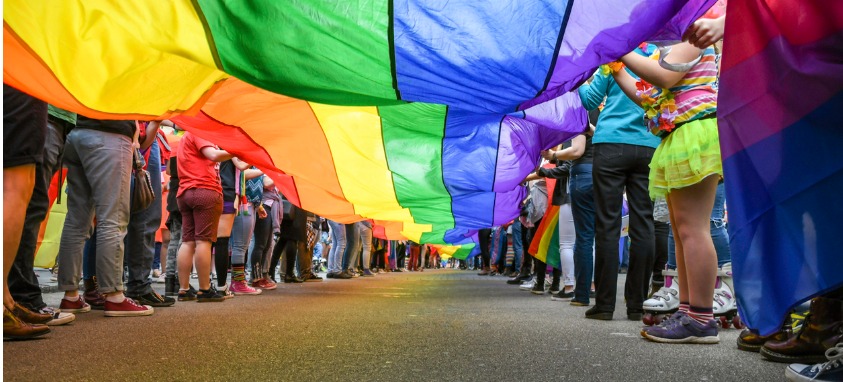 The meetings industry has become more aware in recent years about the need to welcome lesbian, gay, bisexual and transgender associates and attendees, but there is still work to be done, says Dave Jeffreys, president of Altus Agency in Philadelphia and founder of LGBT Meeting Professionals Association, which now numbers more than 1,000 members and millions of dollars in event spend each year.He has three tips for event professionals who would like to do more.
Do your research: Make sure the venue is diverse and welcoming all aspects of LGBTE community. The easiest way to do this is to ask the destination if it has a list of vendors that are both multinational and inclusive of the LBGTE community. You can also look for HRC or NGLCC-certified audiovisual, staffing and design companies. It also helps to have a diverse committee to reach out to their networks.
Speak up: When members of LGBTE are given the chance to take on speakership roles, it creates a culture of acceptance. But talking to people one-on-one about the importance of being more inclusive is also important. The more people feel comfortable talking about their experiences and the more they are encouraged to take leadership roles, the more they can act as role models so others can step up and get their certifications.
Develop content: From images in marketing to who we put on panels, the visuals can make a big difference in how comfortable people feel showing up.
"You need to create a mindset of inclusivity," Jeffreys says. "If you are not completely conscious, you are being subconsciously exclusive." He suggests constantly asking, "What else can I do? "Who else can I talk to?"
"It is easy to add rainbow lights, but look where the dollars going to see if you are really supporting diverse communities," he says.