The COVID-19 global pandemic has radically upended the issues and trends that shape the current and future tourism and hospitality industry. We reported on some of these hospitality trends at the end of 2019 and many have simply been amplified by coronavirus disruption while others are brand new. Smart Meetings compiled some of today's top hospitality trends based on what the Smartie community is telling us so you can navigate a safe path in tumultuous times.
Virtual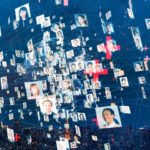 Hybrid is the new black. Perhaps the biggest shift the hospitality industry has seen over the past few months is the "pivot" from in-person events to virtual ones. As many cities and countries begin to open up their economies, events are being re-scheduled for late summer and fall. While most face-to-face events are set to resume when possible, a lasting trend of COVID-19 will be an increasing popularity in hybrid events. When those who can't attend physically have the option to participate virtually, that results in greater outreach and more attendees at lower costs.
See also: Virtual Genius Resources
The virtual craze extends beyond the event. VR site inspections and virtual FAMs are reliable options for cases where the a trip isn't possible. While previously available, now that planners have discovered these tools, they could become a more efficient site selection option for years to come.
Local, Authentic and Smaller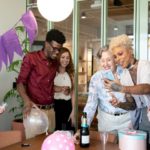 In a 2020 update to an article outlining the top 10 trends impacting the hospitality industry, Smart Meetings found that catering to millennials is still important. Younger travelers spend more and travel more than any other age group. They are also trend-setters. The pre-COVID-19 popularity of local, authentic experiences is even more relevant than ever. This focus on intimate experiences lines up well with head of creative at DesignScene, Neil Cook's prediction on what the future of events will look like: "more small- and mid-size events structured as a 'tour' of a continent (e.g., Europe east to west), country or geographical region." Cook's advice to 'not put all your eggs in one basket', or to focus on several smaller events instead of one big one, would also allow you to cater to the millennial fancy for small, intimate events.
Wellbeing
Health and wellness
have been major trends in the hospitality and travel industry for some time now. From an increase in fitness centers to a focus on healthy food options, mindfulness and getting good sleep, health has been an important factor at events for years. COVID-19 amplified this focus on being body-smart. Sanitation practices have become standard, venues are limiting capacity, food is pre-packaged and masks are worn to ensure the health and safety of staff and guests alike. There has also been a surge in mindfulness practices and exercises as people try to cope with the stress and anxiety caused by COVID-19.
More: Free Meditation Apps for Event Planners on the Go
Sustainability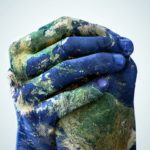 Trends in the hospitality industry that were popular before COVID-19 may have taken a backseat recently, but they are not gone for good. Sustainability has been trending as an important issue for years and planners have historically incorporated sustainable practices into almost every meeting. While the need for pre-packaged food, disposable gloves and plastic water bottles may be higher on the checklist right now, the negative environmental impact of single-use plastic is still real. The green focus doesn't stop at the recycle bin. In addition to sustainable practices, attendees "want to see nature in the ballroom." Biophilic design helps bring the healing power of nature inside.
Bring on the Creativity!
The current trends in hospitality and tourism are a testament to the creativity of meeting planners and industry leaders as they continue to adapt. Meeting professionals are resilient and resourceful. Innovation in virtual events and creativity in how to move forward with physical events will drive the hospitality industry's path forward through this crisis.