One of the largest hotel chains in the world will come out of the COVID-19 downtime poised to transition to new leadership at the board and executive level. Marriott International announced on an earnings call this week that J.W. "Bill" Marriott, Jr. will transition to the role of chairman emeritus in 2022. His son, David Marriott, who is currently president of U.S. operations for Managed by Marriott, will join the company's board of directors in 2021 and is expected to eventually become chair.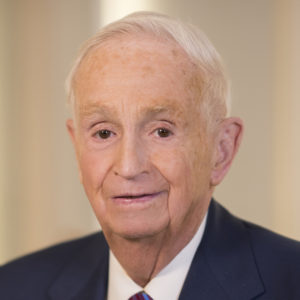 A spokesperson said the younger Marriott would step down from his role leading the team responsible for more than 320 full-service managed hotels when he takes the board seat. He started in the company washing dishes as a teenager and has built his career in regional operations and sales. Bill Marriott, who is 88, has navigated the company's growth for more than four decades. He resigned as CEO in 2012.
"The changes we are making will help define a new era for our organization—one that will accelerate our global aspirations," said Marriott president and CEO Arne Sorenson. 
Consolidating Lodging Operations Leadership
The company also announced a transition for long-time senior executive Dave Grissen. He will step down from his position as group president of the Americas at the end of 2020 and retire from Marriott in the first quarter of 2021, after 36 years with the company. Grissen oversees the Americas' lodging business, which comprises more than 5,640 properties and a workforce of 160,000 employees.
The division generates over two-thirds of the company's fee revenues. Under his leadership, it has grown from 2,928 hotels to 5,640 properties today, with another 1,800 hotels in the pipeline. Sorenson praised him for his strategic focus and championing of leadership training.
Once Grissen steps down, the company's lodging operations will be consolidated under Liam Brown, as group president for North America; and Craig S. Smith, as group president for international properties. Both are long-time Marriott executives.
Brown is currently group president for Europe, Middle East and Africa (EMEA) and has been with the company for 30 years. He spent most of his career working in the U.S. Smith is currently group president of Asia Pacific and has been with the company for 32 years. His experience spans work on-property (he started in housekeeping), in operations and in staff roles with an international focus.
"We are lucky to have such a deep executive bench to draw from," Sorenson said.