Your success as an event professional depends on understanding how the market is changing. We collected the motherlode of trends lists, detailing the trends that are changing the ways and places we meet. Here are 101 of the trends, from tech to travel.
Property Design
Communal hotel lobbies
Aristotle famously recognized that humans are social animals. Now, the hotel industry is catering to this tendency by building more open gathering spaces, such as kitchens and lobbies, where guests can work together and meet.
Hotel or museum?
Resorts are becoming cultural epicenters, offering gallery-quality local art integrated into public spaces.
Extended-stay hotels
It's home away from home. Customers are seeking price-friendly, localized hotels with less formality, says WeeklyHotels.com. The freedom allows them to work, play and rest whenever and wherever they want.
Biophilic design
Venues are going back to their roots: plain earth. Property designs increasingly showcase living walls, unfiltered views of nature, natural lighting and water features, such as minimalist waterfalls and moats. Nature-inspired designs tend to promote relaxation.
Smart rooms
The hotel of the future is here already. Marriott International and Hilton Hotels & Resorts are among the brands rolling out custom initiatives that allow guests to control with a click the lighting, music, blinds and just about anything else.
Nontraditional venues
Ballrooms? Old news. Warehouses and museums are in style for their creativity and flexibility.
Laidback Luxury
The industry will start to see natural, simplistic elegance that gives visitors a no-frills trip and breathtaking views.
Site-integrated design
Architects will begin to work with, rather than against, their surroundings. Properties will adapt around the environment to tell their narrative and use low-impact building structures.
Showers, not baths, in hotel rooms
Hotel designers are favoring upscaled showers rather than traditional baths.
Personalized walls
The power to project anything on hotel walls is coming soon. Digital art will make a guest's room uniquely them.
Wellness included
Yoga mats, exercise balls and weights are becoming standard amenities in rooms, rather than at a central gym, to encourage fitness on the road.
Neutral-tone hotel design
Gaudy colors will disappear and grays, blues and whites will dominate.
Plug-in power sources everywhere at venues
Attendees rely on mobile devices for pretty much everything now. Venues will need to set up easy access to outlets in every meeting space. And yes, that may mean ballrooms.
The evolution of convention centers
These giant venues will now be the focal point of many urban hubs, fostering close connection to the lively arts and the city's food scene.
Internet of Things & Technology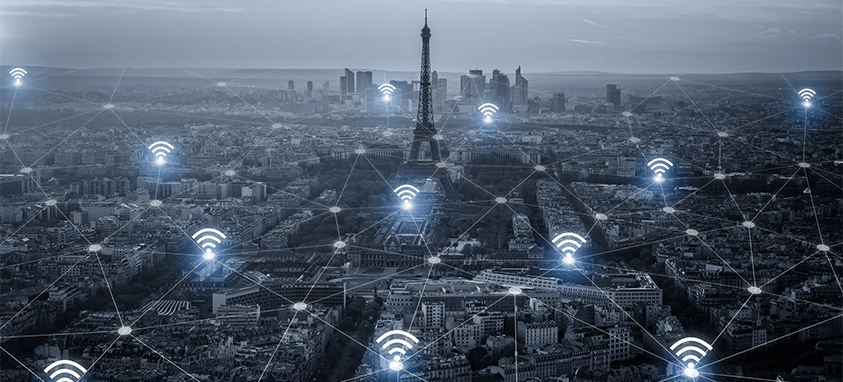 Digital Keys
The hotel experience keeps getting easier. Starwood and Hilton hotels led the way in debuting smartphones as hotel keys.
Voice activation services
Amazon's Alexa for Hospitality and similar services are evolving into personal assistants. Once tedious, guest services will soon become painless.
Robot butlers
The future of hospitality jobs may be changing as the industry becomes digitized. Robot butlers are making an entrance, offering to take baggage, provide room service and more.
Virtual reality
Marriott offered immersive travel guides and Airbnb is testing real-life views of its listings. Virtual Reality is a unique way to immerse viewers and the trend is expected to grow.
Chatbots
Chatbots are one way hospitality providers are giving customers the information they need instantly. The use of artificial intelligence frees up time to focus on more pressing tasks.
SMS updates
Sending personalized text message updates before, during or after trips is being used to build customer awareness, trust and loyalty.
Mobile booking
Mobile booking will continue to increase as everything we want is at the tip of our fingertips. Tailored ads and social media will play a role in directing customers to quick booking. Hotels are upping local SEO to improve visibility in an increasingly shorter travel planning window.
Cryptocurrencies accepted as payment
Bitcoin's boom this past year demonstrated its ability to serve as an international currency. Expedia users can already book using bitcoin; hotels could soon follow.
Biometrics
Biometrics are all the rage, especially at airports. Fingerprints and retinal scans are two of the tools used to push travelers through quicker.
Blockchain
This technology is more than just bitcoin. Online travel agencies are taking large chunks of commissions away from hotels. So, blockchain's distribution system provides a safer, more cost-effective way to garner business and manage internal systems.
Social media's the new search engine
In-app purchases will become a trend of convenience for social media users. A company's posts can lead directly to a purchase or book option. For those selling a service, sites such as LinkedIn, Yelp and Twitter work best, says business2community.com. Make sure to fill out profiles completely so your company appears easily in searches.
Mobile check-in/check-out
Eliminating the waiting line for check-ins and checkouts is making the guest experience as seamless as possible, but most brands are still giving visitors the option of speaking to a live person.
Virtual and hybrid meetings
Emerging technology is making it easier to offer virtual versions of live events, making hybrid meetings a way to deliver content more widely.
Translation technology
As the market becomes increasingly international, the use of instantaneous translation technology will be used to communicate with customers globally.
Mobile passport
By downloading a government-certified app, passengers can speed through customs upon re-entry to the United States. The system works in 24 airports so far.
RFID wristbands
Radio-frequency identification (RFID) uses electromagnetic fields to track tags with stored information. These wristbands let guests tag in and out of a multiday event with ease. To date, they have been used most widely at music festivals.
Networking applications
You know online dating, and maybe online friending, but now there are platforms exclusively for virtual networking.
High-tech hotels
Properties will need to provide top of the line Wi-Fi, audiovisual equipment and other digital equipment. These amenities are now necessities.
3D maps for planning
Soon, planners will be able to scope out a space without leaving the office. Convention centers are introducing 3D, realistic maps.
Meeting in the cloud
The possibilities are sky-high. Using cloud processes, meeting planning can now be virtual and seamlessly collaborative at the same time.
Virtual concierge
This technology can take many different forms to provide contextual assistance. It can arrange travel, book appointments and reservations, plan events and tailor to your clients' needs. It often takes the form of an app.
Going rogue
As much as technology is embedded in daily lives, in an ironic shift, technology-free rooms promoting revitalization and restoration could become premium spaces.
Cybersecurity
Last year's attacks against Hyatt Hotels Corporation and InterContinental Hotels & Resorts proved the hotel industry is susceptible. In 2018, U.S. companies are expected to spend more than $66 billion on cybersecurity.
SIP-DECT handsets
Already popular in Europe, this technology for communication is gaining heat in North America. It employs typical features found on a fixed network and makes them mobile. An employee can register the handset to a custom profile, log off when they clock out and pass the device to the next person on shift. Streamlined emergency alerts and messages can be sent directly to the devices, perfect for employees on the go, like housekeepers and bellhops.
[arrow_forms id='110769′]
Destination Changes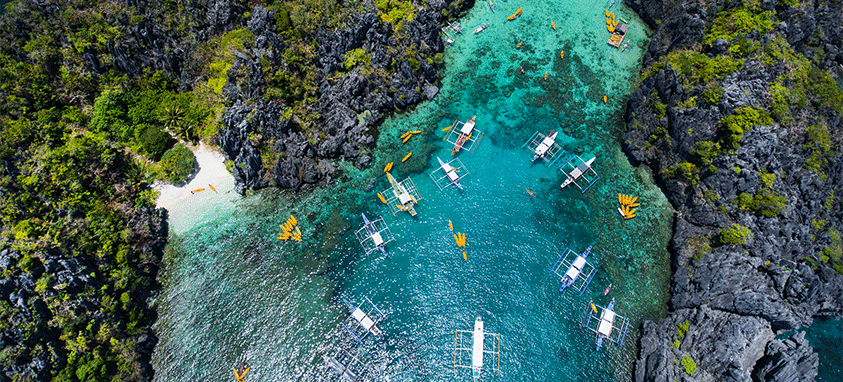 Pop-up hotels
To facilitate discovery of remote locations, temporary accommodations continue to pop up to inspire creativity and spur unconventional business.
Canadian tourism booming
Canada had a record number of international visitors in 2017, hosting more than 20 million trips, Statistics Canada reported.
Cities with prior strife thrive
Cities previously under the radar are now shining. Travelers are frequenting lesser toured destinations in search of unique cuisine and experiences.
Asia meetings
Asian metropolises, such as Seoul, continue to grow. The expanding market is becoming a power player in the hospitality game with diverse offerings.
Last-chance tourism
The icecaps are melting, raising sea levels and vaporizing glaciers. Travelers are taking the opportunity to view remote destinations before they are gone forever.
Rise of Middle East
Dubai and Qatar continue to draw international business and visitors with their growing hospitality infrastructure. The hotel sector, in particular, is promising as luxury resorts and unique attractions continue to pop up.
Cannabis tourism
As marijuana becomes legal in more of the world, cannabis tourism is growing. Retreats specifically designed to indulge in the herb are already available in California and Colorado. Look for an increase in cannabis conferences, as well.
All-inclusive reinvented
Forget the tacky beaches and endless margaritas. Attendees want all-inclusives that are luxuriously stimulating.
Traveler Trends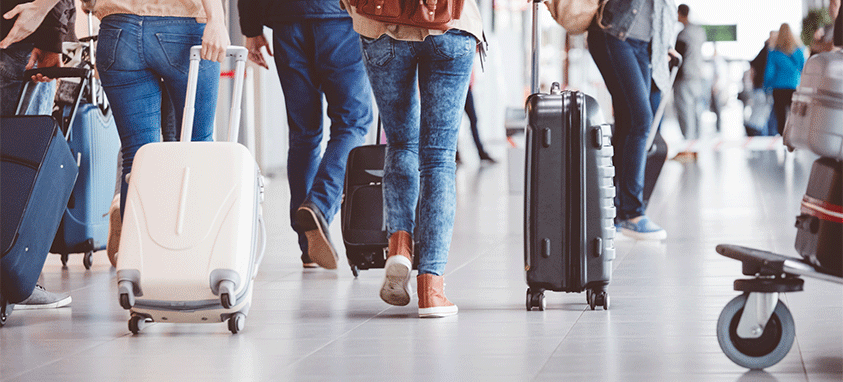 Local experiences
Authentic, hard-to-replicate experiences are now on travel bucket lists. TripAdvisor says that historic and heritage experiences saw a 125 percent increase in bookings in 2017.
Meaningful travel
Travelers, especially millennials, now seek meaningful experiences rather than material things. They want to learn and grow in addition to having great memories to take away. Prioritypass.com says this goes alongside the rise in "voluntourism."
Winter trips
More people want to take in the crisp, chilly mountain air and icy views that cold spots can offer. More than 79 percent of Americans would consider an international trip during the colder months, says TrekkSoft's most recent travel trends report.
Wellness trips
MMGY Global, a travel marketing company, produced a survey that found that 34 percent of wellness travelers packed workout clothes in hopes of getting active, but did not. They may see the light of day more in the future, as retreat centers are beginning to offer heart-pumping recreation alongside relaxation.
Personalized travel through packages
The new traveler wants an adventure curated just for them. More flexible vacation packages will be needed to satisfy the craving for one-of-a-kind memories. For example, Virgin Vacations affords customers the option to build their own tour of Europe.
Millennial families
According to MMGY Global, 20- and 30-somethings with children, the largest segment of the millennial generation, is willing to spend more on leisure travel in the coming years, contradictory to their single and couple counterparts.
Family-friendly incentive/wellness travel
There is a growing shift for those traveling with their families while on business, reports Maritz Travel Company. A study by the American Sociological Review found that four out of five incentive participants believed children should be allowed to participate. Attendees will need a schedule that's accommodating.
Meeting packages
Properties are consolidating everything planners want on-site: team building, flexible space, leisure activities, etc.
Hotel guides
To fulfill the desire for localized experiences, hotels will become the connection for planning authentic outings. Who knows better than properties on site?
Bleisure travel
Business travelers are extending their trips for personal time in the city. Expedia Group Media Solutions found that 60 percent of business trips are converted into bleisure. Because everything may not be booked in advance, this is an opportunity for marketers to target customers mid-trip to explore dining options, entertainment, transportation, etc.
Responsible travel
Planners are working with local communities, often incorporating CSR in agendas, with a goal of learning and appreciating.
Food travel
Foodies unite! Some tourists now venture to cities for the sole purpose of trying new and exciting cuisines.
Mature economy-sharing
In 2017, middle-aged travelers unexpectedly made up nearly half of the ride-sharing and home-sharing community, says MMGY.
Targeting Gen Z
It's been all millennials for the past few years, but brands will have to target a new market soon, Gen Z, which consists of anyone born after 1995. The oldest are in their early 20s and graduating from college. Brands are already capitalizing on study abroad expenditures and Gen Z's FOMO (fear of missing out).
Food and Beverage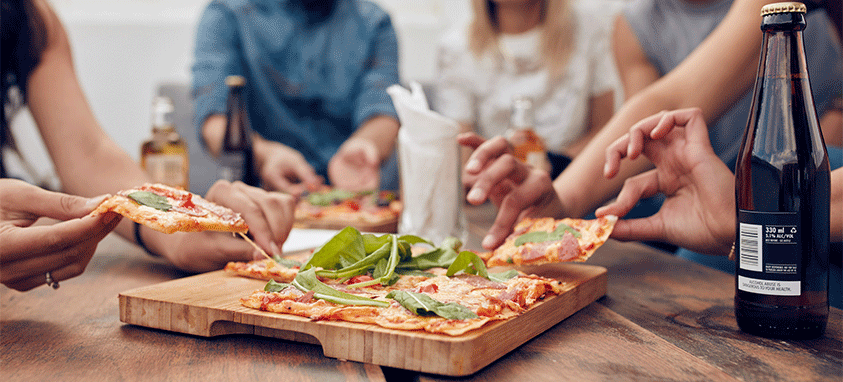 Locally sourced food
Preservatives, move over. Fresh ingredients are in. Guests care more about what goes on their plates, and suppliers are listening. Plus, many hotels see it as a way to help the local community.
Food halls
Often in prime locations, food halls are rising, as they offer diverse, quality food and convenience.
Grab 'n' gos increase
Attendees are busier than ever. Room service is declining, and hotels are providing one-stop shops where guests can get a quick bite before the next meeting.
Culinary cocktails
Chef-driven approaches will be applied to cocktails. You can expect to sip on carefully crafted drinks with original tastes.
Sustainable food
Serving farm-to-table also reduces carbon footprints and many food-and-beverage providers are adopting the practice.
Hyper-locally sourced
More hotels are growing food on site so they can offer quality-controlled produce with a story.
Afternoon slump control
Food options are shifting to delicious and mood enhancing. An overload of grease and carbs can leave attendees feeling lousy, so more planners are opting for lighter fares.
Dietary restrictions
Veganism and vegetarianism are no longer fads. Suppliers are increasingly prepared to serve all diets, including gluten- and peanut-free, keto and paleo diets.
Experiential and educational food dining
Attendees increasingly want to take part in their food-and-beverage preparation. Immersive breakout sessions with food activation stations are becoming more popular.
Ban food waste
Approximately 1.3 billion tons of food is wasted every year. Hotels are combatting its negative effect with initiatives such as composting and scaling back buffets.
Ethnic food takes the stage
New foods and spices, particularly from parts of Asia and the Philippines, will be incorporated into plates. New flavors will emerge at breakfast time. The National Restaurant Association says you should keep an eye out for plates such as chorizo scrambled eggs and coconut milk pancakes.
Branded food
There are now tastier ways to market your brand. Crowds are eating up desserts, coffee and even beer with logos emblazed in frosting or foam.
Coin-op evolves
New vending machines are dispensing more than just chips and donuts. Elevated snacking, such as champagne and salads, are popping up in public spaces across the country. Makeup and toiletry machines are also entering the scene.
3D food printing
Used for creating unique, stunning food shapes, 3D printers have an innovative role in shaping the food-and-beverage sector.
Suck-free zones
Disposable, plastic drinking assists are becoming a no-no. Whether made from glass, steel or bamboo, reusable straws are being adopted by restaurateurs and bars. No straws at all is also making a nonappearance.
Transportation News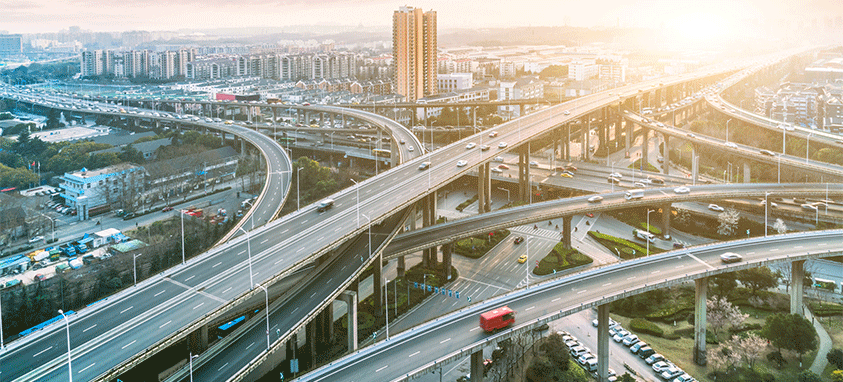 Premium Economy gets even better
Premium economy is about to get a little more lavish. Some carriers, including Delta Air Lines, have introduced semiluxurious seating at affordable prices.
Low-cost, long-haul flights
This airline strategy is making brands more competitive in an expanding market. A Wexinc.com white paper found that customers are particularly price-conscious when it comes to flights.
Airlines are catering to budget-strapped customers and taking advantage, and are getting away with measly meal portions and restricted baggage allowance.
Luxurious in-airport accommodations
No more trying to sleep in stiff chairs at the gate during layovers. Yotel and Minute Suites offer hour-by-hour or overnight hotel rooms inside airport terminals. This provides convenience and comfort in one hub.
River cruising on rise
In parts of Europe, river cruises are the captains now. The quick trips are offering more sophisticated amenities and shore excursions.
Industry Behavior and Techniques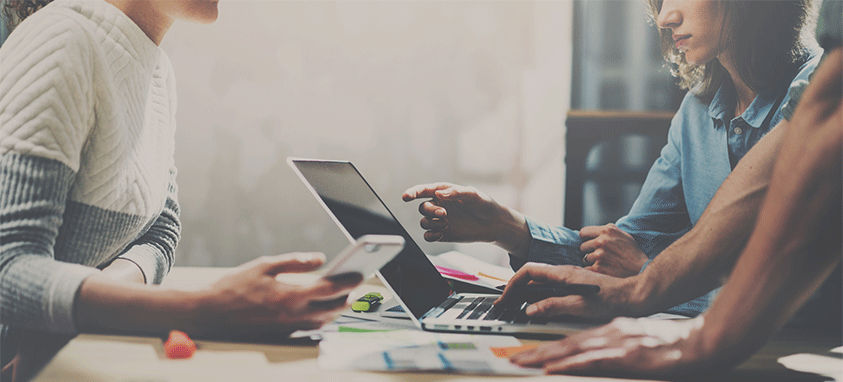 Crisis Management on social media
The ability to monitor and respond to upheavals almost instantaneously has become a priority. Social media is being used to handle conflict in a personalized, immediate way. Industry insiders can learn from last year's fiasco in which a passenger aboard United Airlines was dragged off due to overbooking. While response by the airline was prompt, it was too formal, too legal and only worsened the problem.
Data analytics to garner customers
Industry professionals are jumping on the big-data bandwagon to initiate strategic campaigns and drive traffic in a variety of ways. For example, Starwood Hotels uses big data on worldwide economic conditions, events and weather to customize a price or promotion for a customer in a certain geographical location.
Cross-industry innovation
Technology has enabled hospitality professionals to draw inspiration from other professions to enhance the customer experience.  Restaurants, for example, meet airports wherever there's a sushi carousel bar.
Corporate Social Responsibility
The movement to give back is gaining momentum. Corporations now integrate CSR into brand strategy, company events and culture.
Diversity and inclusion in action
Consumers are aligning spending habits with politics. More brands are acting to develop workforces with diverse voices and perspectives.
Security from gun violence
The tragic shooting at Mandalay Bay Resort and Casino, Las Vegas last year demonstrated the need for hotels to plan and prepare against similar happenings. The Las Vegas property has begun introducing 24/7 security officers at the elevators who ask guests to show their room key. Four Disney World Resorts have implemented a new policy that allows staff to enter a room if a do-not-disturb sign has been displayed for more than 24 hours.
Safety from natural disasters
The swarm of natural disasters last year made headlines and wrecked shorelines. More properties are prepared with clear communication channels in place and more planners are asking about force majeure clauses.
Influencer marketing
Social media influencers have become the gatekeepers for properties and events looking to grow a loyal audience.
GDPR
Employees are being trained to control the flow of personal identification information to comply with GDPR regulations.
Crafted email subject lines
You'll be seeing marketing professionals putting as much effort into the subject line of an email as they do the body, to garner more engagement. In the meetings industry, this strategy will be aimed toward increasing attendee RSVPs and decreasing no-shows.
Online presence to promote brand
In 2018, customers are craving stories that connect them with a brand. Event professionals, such as hotels and CVBs, are curating online content to tap into this new marketing trend.
Increased use of CRM
Customer-relationship management (CRM) technology aggregates all data, including customer profiles, into one place for streamlined data analysis. Useful for the hotel industry, CRM can provide guest data to all end-users, easing up the need to communicate through different channels.
Independent planner alternative funding
Travel agents and meeting professionals feeling pressure after hotel consolidation and commission cuts are crafting new business models, including negotiating commissions from other suppliers.
Distributed commerce-marketing techniques
Marketers are capitalizing on growing intimate relationships between customer and brand through campaign personalization. In the events industry, planners can use the method to promote events to attendees in places they're already spending time at online. This way, attendees can discover events without knowing they're happening beforehand.
Destination management companies step up
DMCs are taking on essential roles in hand-crafting attendee experiences, including providing design solutions to satisfy evolving customer expectations. Access Destination Services in San Diego was recently named a top DMC by Special Events. One great DMC event included designing, from scratch, a 1930s themed circus for 850 attendees in just seven days.
Increasing costs
Event professionals are looking for creative ways, particularly when it comes to food and beverage, to maintain customer satisfaction while staying within budget.
Changing role of travel agent
Travel agents are adapting to the digital world by utilizing new tools, such as augmented reality, to give customers specialized tips.
Airbnb moves further into hospitality sector
Airbnb recently introduced its service for events, connecting attendees with low-cost housing options during events. While this is bad news for hotels, planners hosting attendees may be able to take a breather. Small and boutique hotels are also being invited to list properties on Airbnb's website. This is a step toward alliance, rather than competition.
Miscellaneous
Online gaming
eSports are ushering in a new era. Millions assemble to watch tournaments in hotels, convention centers and specially designed eSports facilities. According to statistics company SuperData, eSports brought in $1.5 billion in 2017. This all means a newly lucrative sector for property owners and suppliers.
Search disruption
With Amazon and Google amassing vats of personal information to suggest only a handful of hotels, smaller chains are having to get creative to get in front of planners.
Green Events
Not only will sustainability be built into planning events, but events focusing on the sustainability method will increase.
Unique amenities
To stand out, hotels are serving up amenities that leave a lasting impression. Examples include rooftop guitar lessons at The Westin Austin Downtown and personalized jerseys at Grand Hotel Excelsior Vittoria in Sorrento, Italy.